Experience a Genuine Colorado Winter Getaway
Winter vacations in Colorado are world-famous for postcard-worthy mountain scenery, skiing, and other winter sports designed to bring families and friends together. The bright sunshine complements the snowy landscape with conditions that are perfectly matched for all outdoor winter adventures. The C Lazy U luxury resort offers all-inclusive winter vacations, where everything is taken care of. Our Colorado Winter Vacation Packages includes:
Lodgings, featuring cozy, family-style cabins and secluded couples' retreats
Meals, including gourmet breakfasts, lunches and intimate dinners as well as wine list and full bar
Winter ranch activities, featuring complimentary snowtubing, cross-country skiing and shoeing, horseback riding, archery and more
C Lazy U taps into the spirit of legendary Colorado winters to make your winter vacation something truly special to share with the family. Get ready for the best Colorado winter vacation at our all-inclusive resort.
A Typical Day During Your Colorado Winter Family Vacation at C Lazy U Ranch
Winter Mornings at the Ranch
After waking up in a warm, inviting cabin, guests are greeted with a hot cup of Cowboy Coffee and hearty ranch-style family breakfast that includes all the favorites, including pancakes, eggs, sausage, hash browns, fruit and pastries. Once guests are full and ready to have fun, families go off on their winter adventures.
Winter Afternoons at the Ranch
Families have access to endless on-ranch winter activities without ever having to leave the property. There are tons of complimentary winter activities at our luxury ranch resort:
Horseback rides: Ride through the snowy mountain trails for breathtaking views.
Ice hockey and skating: Hold family-friendly games and competition on the Zamboni-groomed pond.
Snowmobiling*: Zoom around the ranch for a thrilling outdoor winter experience.
Snowtubing: Hit the private tubing hill for hours of downhill fun.
Sleigh rides, snowshoeing and cross-country skiing round out the winter sports offered at C Lazy U Ranch. Major ski resorts are within close proximity as well. After you've had your fill of the chilly Colorado air, warm up in the hot tub or head to the full-service Lazy You Spa for a relaxing massage. Your winter vacation in Colorado is right around the corner.
Winter Evenings at the Ranch
When the sun has set, the guests head to the Main Lodge for a gourmet meal that adults can pair with your choice of wine, beer or cocktails, shared over an elegantly set table and excellent table service.
Cozy winter evenings are spent with the family fireside while enjoying hot cocoa, games, music and evening entertainment.
  Winter Trail Map
Winter Activity Schedule
  Winter Spa Menu
Winter Packing List
Request A Reservation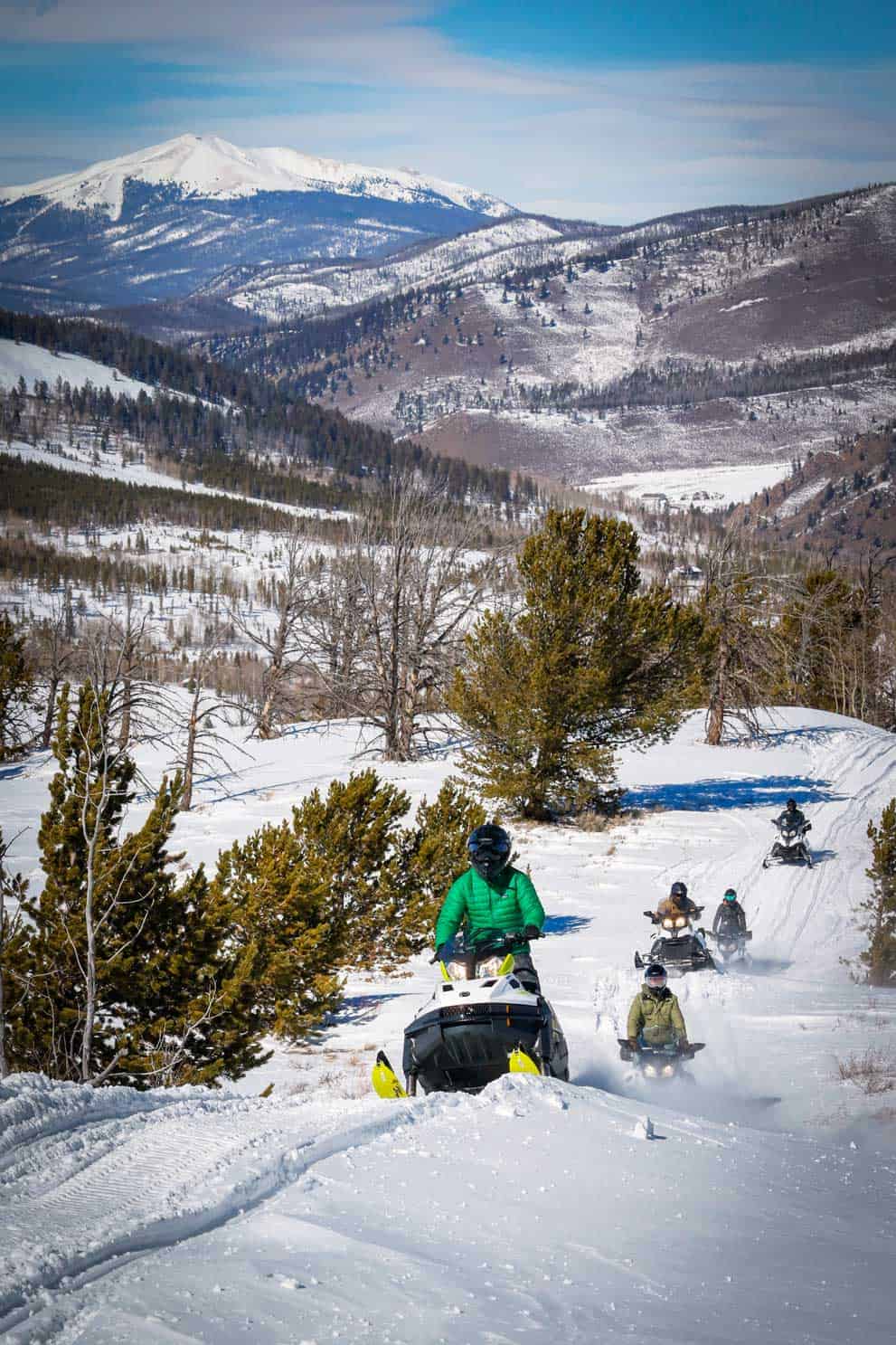 Winter Adventures for the Kids
The The Winter Kids Club is an optional program for children age 3 to 17. Our trained counselors supervise and guide the children and teens in a variety of activities depending on the ages of the kids and the weather conditions. The Kids' Club meets in the morning and in the afternoon so kids can have time to play with their peers and parents can have time to do the activities they want to do.
Activities for the children participating in the Winter Kids' Club are:
Arts and crafts and games in the Patio House
Grooming clinics
Pony rides for children under 7
Sledding and tubing by the pond, ice skating and hockey
Guided cross country skiing or snowshoe lessons
Fire building lesson at the warming hut
BB gun biathlon (11 years and older)
Indoor Arena equestrian activities such as riding lessons, trail obstacle clinics and/or grooming clinics are also be available upon request
Meals are eaten together as a family, except for the weekends of Martin Luther King Jr. Day and Presidents' Day, when the children eat with their counselors; however teens 16 and 17 have the option to eat with their parents. A great way to have a Colorado winter trip for the entire family.
Ski Trips to Winter Park & Granby Ranch Resorts
The C Lazy U guest ranch is very much a ski destination. In addition to on-ranch cross-country skiing trails, we offer ski packages to the Winter Park and Ski Granby Ranch ski areas. Guests can take advantage of C Lazy U's curb-to-curb shuttle service to both ski resorts. Rental equipment can be obtained at a local ski shop prior to your arrival upon request; we can also arrange ski lessons. C Lazy U Ranch gives guests the opportunity to enjoy unparalleled skiing while getting away from the hustle and bustle of busy ski resorts.
With its plethora of winter activities, luxury lodging and gourmet meals, C Lazy U is a unique Colorado mountain resort destination that whole family can enjoy. Learn more about our Colorado Winter Vacation Packages!
*There is an extra charge for snowmobiling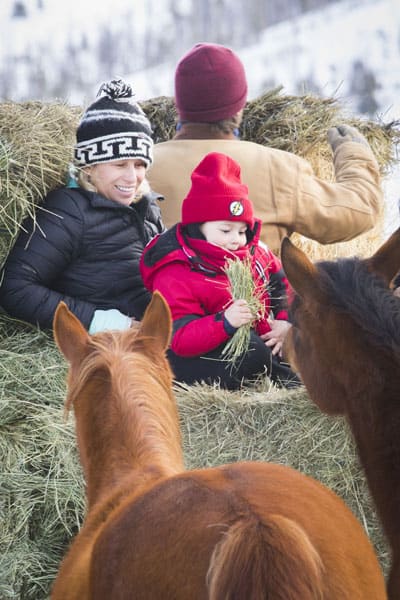 Winter Specials and Events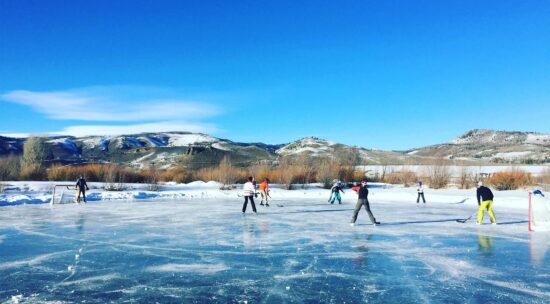 Martin Luther King Weekend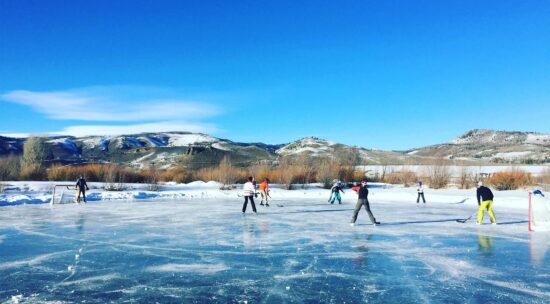 Enjoy the long Martin Luther King Jr. Weekend and escape to C Lazy U for some adventure and fun with the kids.
Spend some extra time with the family after the holidays
All-inclusive package features luxury lodging and gourmet meals
Take part in all winter ranch activities, including horseback riding and cross-country skiing
Get the details »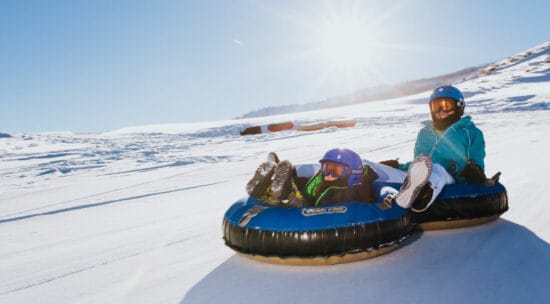 Presidents' Day Weekend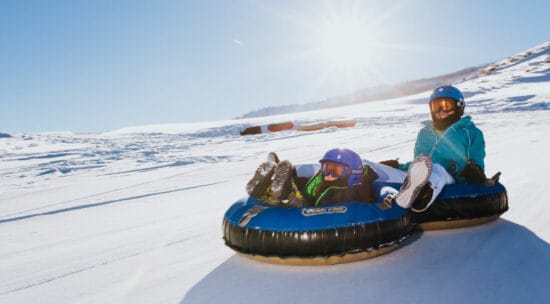 Take advantage of the long Presidents' Day Weekend and come to the Ranch for a winter getaway vacation.
Kid's Program allows for romantic time alone, spent at the spa or on the trails
Enjoy all winter ranch activities such as horseback riding and cross-country skiing
Luxury lodging and gourmet meals round out the all-inclusive stay
3 night minimum stay
Get the details »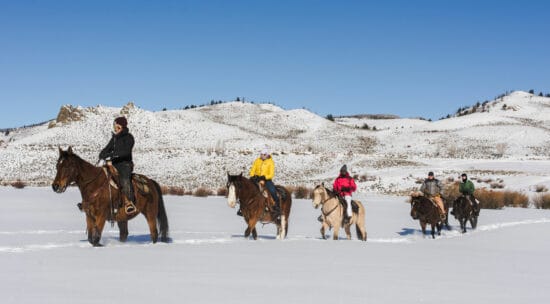 Family Spring Break Vacations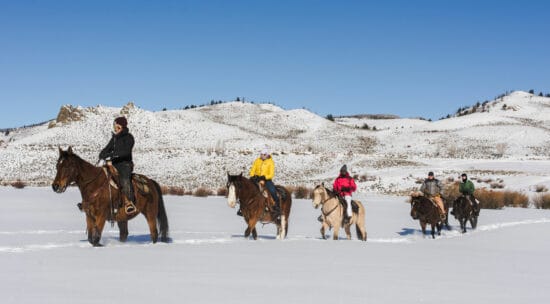 Spend spring break on a C Lazy U dude ranch adventure that the whole family won't ever forget.
All-inclusive spring break packages feature luxury accommodations, gourmet meals and ranch activities
Enjoy activities like horseback riding, snowtubing, and cross-country skiing on miles of groomed trails
Take advantage of complimentary shuttles to famous Colorado ski resorts
Get the details »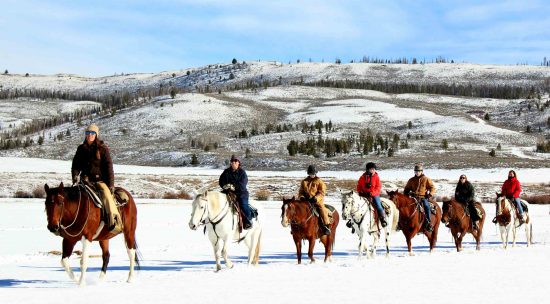 Post-Holiday Rate Saver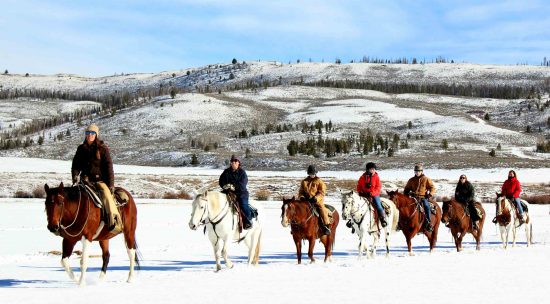 Grab a post-holiday winter vacation at C Lazy U to keep the spirit alive after the holidays!
Enjoy the whole C Lazy U experience, including the Kids Program
Enjoy all winter activities, including horseback riding, tubing and cross-country skiing
Sleep deeply in our comfy beds and enjoy our fabulous gourmet food at all three meals
Get the details »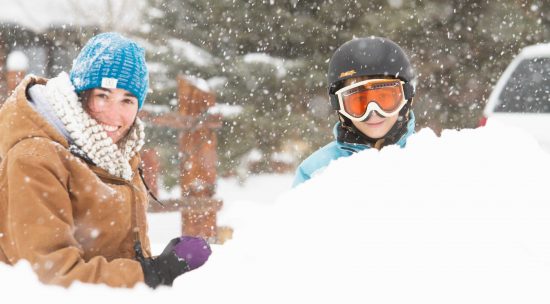 Winter Wonderland Getaways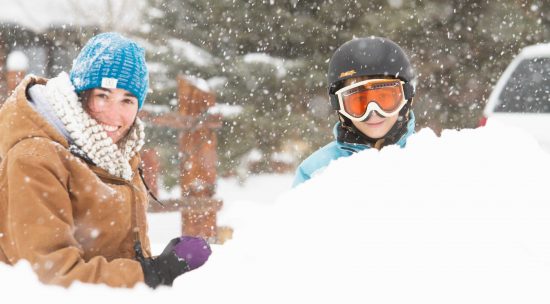 Join us for an amazing Winter Wonderland Escape and enjoy the C Lazy U's award-winning ranch lifestyle this winter!
Get the details »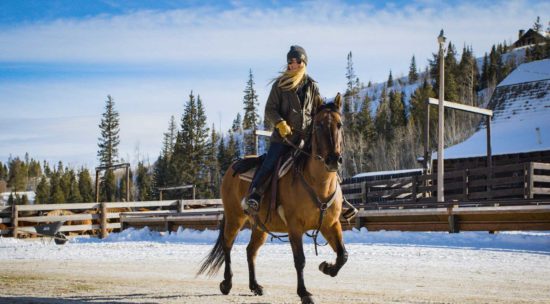 Early Winter Family Dates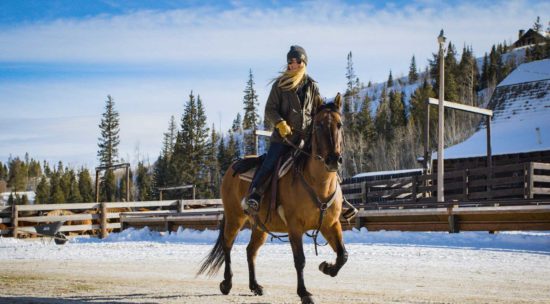 Rare short-stay opportunity! Get an early start to winter fun with a trip up the mountain to C Lazy U Ranch! You'll enjoy lots of great activities (including complimentary shuttles to nearby ski resorts) plus our luxurious lodging and gourmet meals.
Get the details »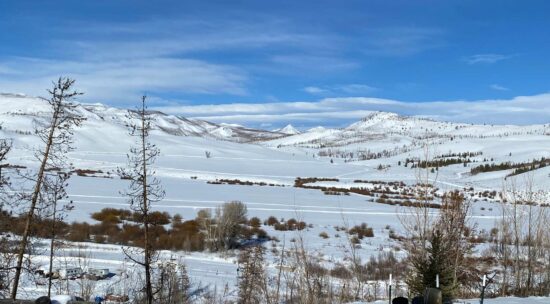 Protected: Experience the Ultimate Backcountry Ski Adventure at C Lazy U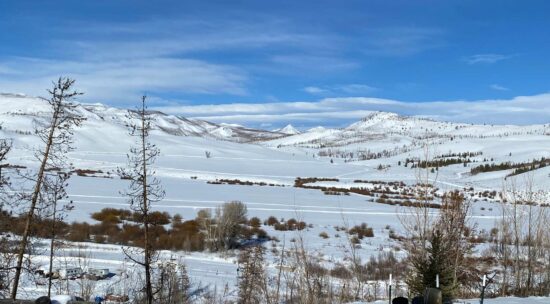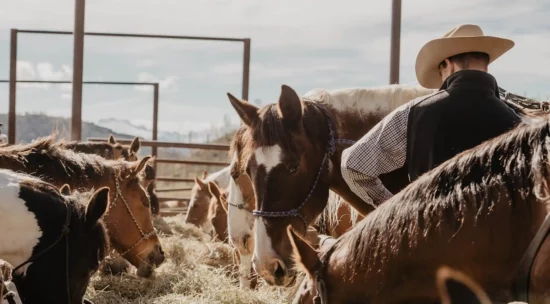 Protected: Equine and Dine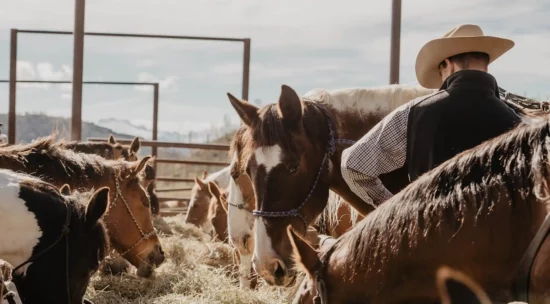 Groups at C Lazy U in Winter