Your Family's Best Winter Vacation Destination
Colorado Family Vacations with Endless Winter Activities
Colorado winter vacations are world-famous for abundant mountain scenery, skiing, and other winter sports designed to bring families and groups together. The bright sunshine complements the snowy landscape with conditions that are comfortable for all of your outdoor winter adventures. C Lazy U luxury guest ranch truly taps into the spirit of Colorado winter to make your all-inclusive winter vacation something special. Limitless on-ranch activities include snowmobiling and horseback riding tours, snowshoeing, cross country skiing, ice skating and snowtubing. Major ski resorts are within close proximity as well.
Ski Trips To Winter Park & Granby Ranch Resorts
The C Lazy U guest ranch is very much a ski destination. We offer great ski packages to Winter Park and Ski Granby Ranch ski areas. C Lazy U offers curb-to-curb shuttle service to both ski resorts. Rental equipment can be obtained at a local ski shop prior to your arrival upon request and if you need lessons, we can arrange that as well. The ranch gives you the opportunity to enjoy great skiing while getting away from the hustle and bustle of the busy ski resorts.
Lots of Winter Activities at C Lazy U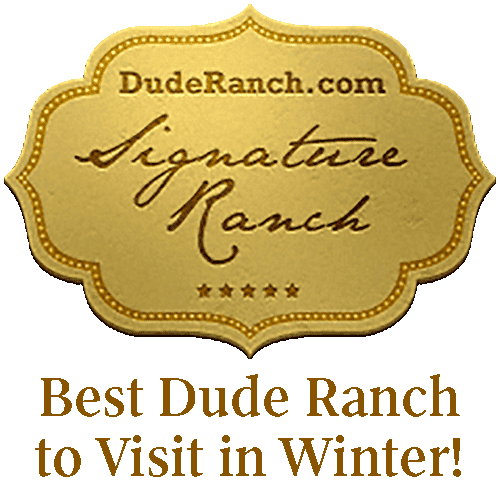 With the addition of a Zamboni to groom the ice on the pond, the C Lazy U Ranch provides you with endless winter activities without ever having to leave the property! Our new fleet of snowmobiles will also enhance your winter outdoor experience, and for snowtubing you can hit the private on-ranch Tubing Hill. Sleigh rides, horseback rides, snow shoeing, and cross-country skiing round out the winter vacation snow sports on tap at C Lazy U Ranch. To warm up, you can enjoy our hot tub and full service spa for a relaxing experience. Cozy winter evenings are spent inside at the fireside enjoying hot cocoa, games, and music. C Lazy U is a unique Colorado winter vacation experience for the whole family.

Winter Specials and Events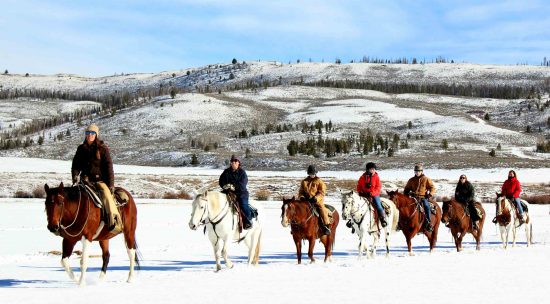 Post-Holiday Rate Special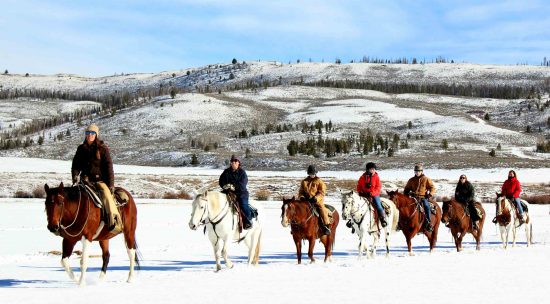 Grab a post-holiday winter vacation at C Lazy U and enjoy all the ranch has to offer including a modified kids program! Lots of winter activities and lots of relaxing for the parents means you'll be able to return to the daily grind refreshed after the holidays!
Get the details »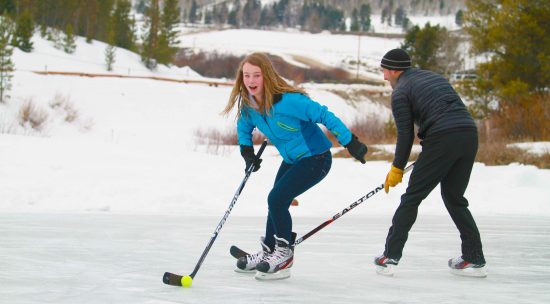 Martin Luther King Weekend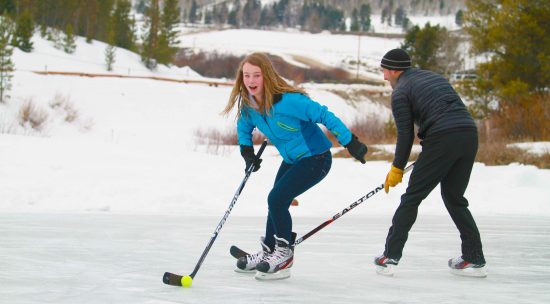 Enjoy the long Martin Luther King Jr. Weekend and escape to C Lazy U for some adventure and fun with the kids! Enjoy all the ranch as to offer and clock some great family time doing the outdoor winter activities you love!
Get the details »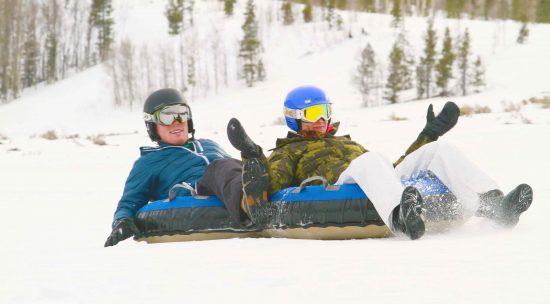 President's Day Weekend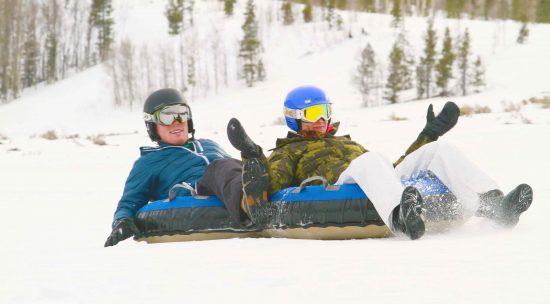 Take advantage of the long President's Day Weekend and come to the Ranch for a winter getaway vacation that includes our renowned Kids Program! Play in the snow, ride a horse, go snowtubing or hit the pond for some ice hockey. Eat lots of gourmet food and sleep like a baby in our luxurious cabins.
Get the details »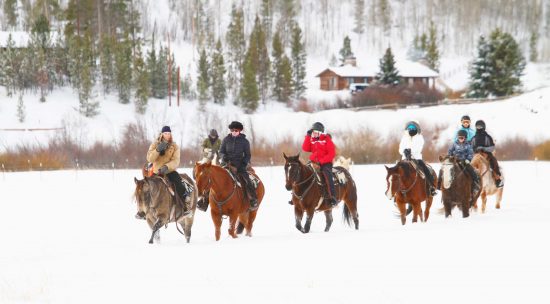 Spring Break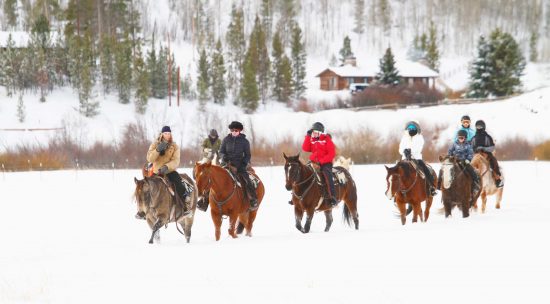 Enjoy the C Lazy U's Five-Spur ranch lifestyle in our cozy cabins this Spring Break. Spoil yourself with our gourmet dining and Top-Rated Spa. Relish all the activities that the C Lazy U has to offer on an all-inclusive basis!
Get the details »
Groups at C Lazy U in Winter