---
Latigo Meeting Room & Adega Wine Room
The Ranch's newest meeting room is adjacent to the Main Lodge.
Ideal for groups of 10-63 people
A multitude of configuration options exist which include rounds, schoolies, U-shape setup
1,112 square feet new private meeting space
State of the art built-in audio and visual
Private banquet room
Adega Wine Room for private wine tastings or a private chef's table
Spectacular views and lots of natural light
View Latigo Meeting Room Floor Plans
---
The Patio House
An ideal space for medium to large informal gatherings.
Perfect space for group of 10-25 people
912 sq. ft. with a lot of flexibility within the space for a casual living room setting (pictured) or the room can be transformed into a more formal conference or meeting room style setup (see floorplans)
Wood burning fireplace in the meeting room, cathedral ceilings, hardwood floors and lots of natural light
Easily serviced by the Patio House bar, kitchen and centrally located
View Patio House Floor Plans
---
The Hay Barn
This corporate meeting venue space can accommodate our biggest groups in a unique western barn setting.
Ideal for groups with 40-100 people
Typically set up with round tables but there are numerous configurations including auditorium, conference or a standard meeting room
Hay Barn Lower Level – 2,058 sq. ft. – Main meeting area
Hay Barn Upper Level – 1,020 sq. ft. – Great breakout space
Also perfect for evening events, teambuilding exercises or live entertainment
View Hay Barn Floor Plans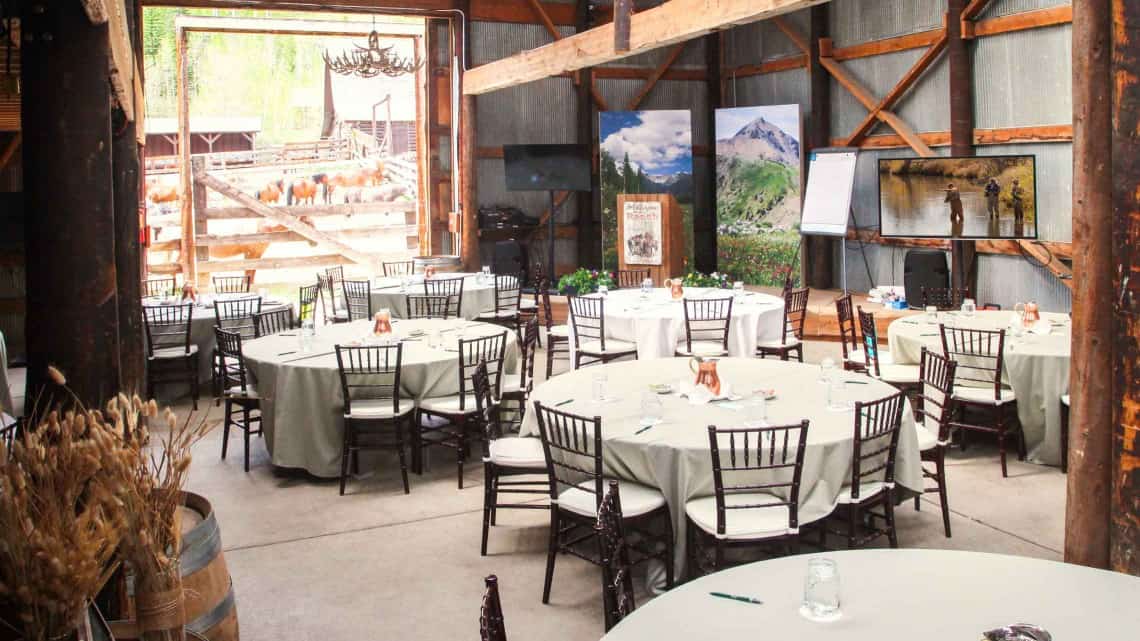 ---
Card Room
Just the spot for a small executive conclave or breakout meeting.
200 square feet (breakout room)
Card table seats 8 along with two captain's chairs and a couch for a more informal meeting room option
Large 65" TV for presentations, entertainment and music
Adjacent to the Main Lodge Living Room, Bar and Saloon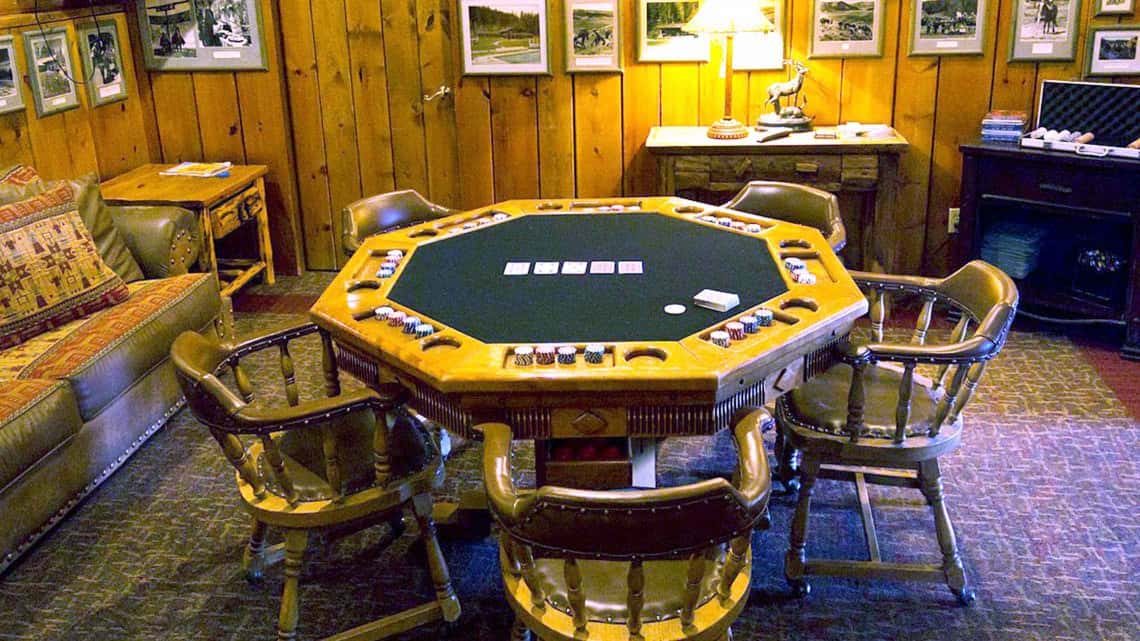 ---
Suites
Comfortably decorated, our suites provide additional space for breakout sessions.
Perfect for an informal relaxing meeting room option or breakout space
Multiple options to choose from ranging from small living rooms with fireplaces to multi-room suites for breakout meetings
Craft service and catering available upon request
Option to use a suite as a hospitality room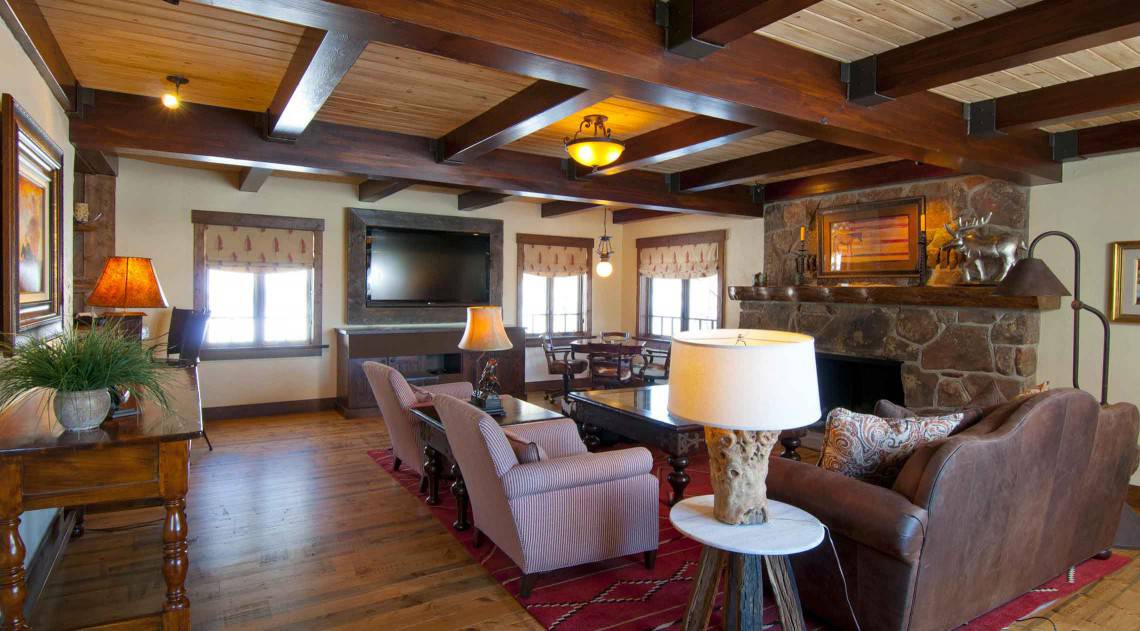 ---
Terraces, Fireside Lounges, and the Bar
Just right for hospitality and discussion.
The Main Lodge and Patio House both have great terraces for a more informal discussion
The large deck around the Activity Yurt has great views and ample space
5 Fireside options to choose from between the Main Lodge, Patio House, Woodsie Overlook and near Willow Creek
The Main Lodge Bar is an old western saloon that services the card room, lodge living room and fireside terrace, which are all perfect for winding down a day of meetings