Howdy! Thank you for your interest in employment with C Lazy U Ranch.
We are proud that our guest ranch in Granby, Colorado is among the top guest ranches in the country, and the outstanding service we provide to our guests is what sets us apart. To maintain this high level of service, we screen applicants carefully. We are looking for service oriented professionals who will help us exceed the expectations of our guests. Strong communication skills are required for all positions. We want men and women who are enthusiastic and genuinely friendly – individuals who will go out of their way to help our guests have a wonderful vacation!
Required Skills
All of our positions require certain skills. Kid's Counselors and Wranglers need to have horseback riding experience. For other positions, determination and a willingness to learn will help you acquire the necessary skills after you arrive.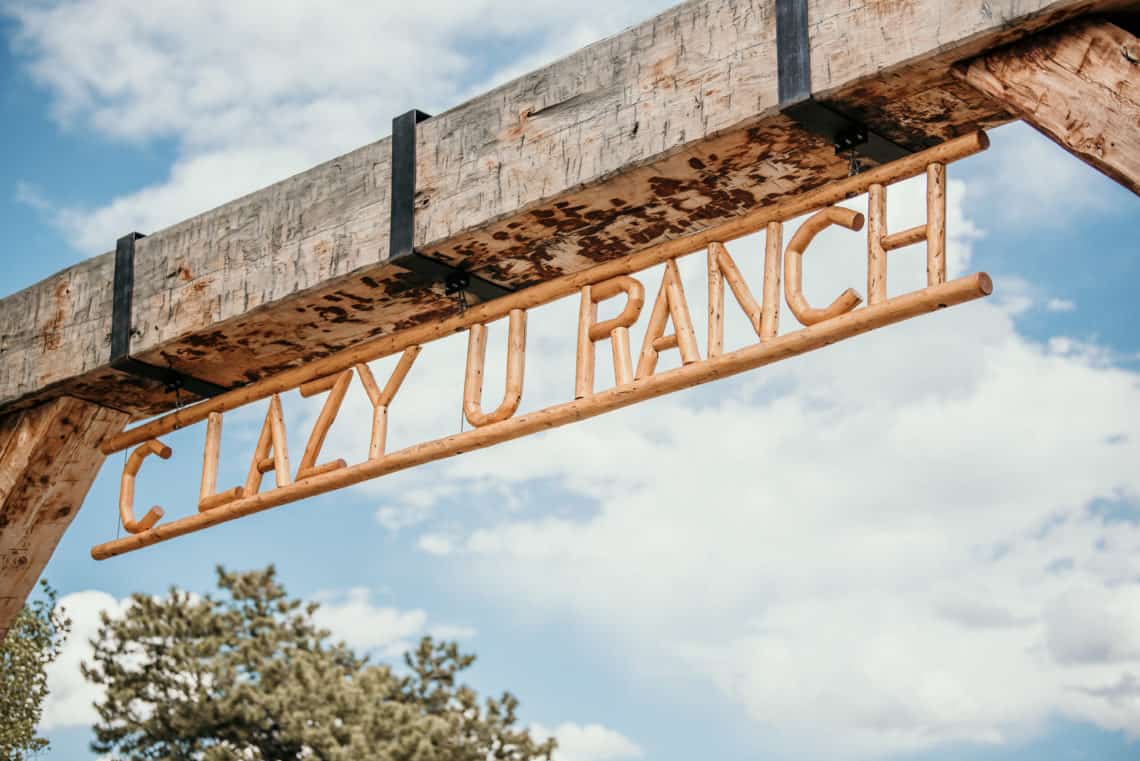 Compensation
Compensation for non-exempt employees is paid as an hourly wage. Meals are provided as a benefit of employment. Housing can be provided below market rate. A tip pool for hourly employees may also be paid, but is not guaranteed.
Employment Requirements
The C Lazy U Ranch is an equal opportunity employer and we make selections based on skills, experience as well as on the basis of availability. Applicants must be at least 18 years of age and must be U.S. citizens or hold a valid employment authorization document. C Lazy U also utilizes E-Verify to validate an employee's eligibility to work in the United States
If you feel you meet the basic requirements, we welcome your application. Fill out the application completely. Give careful consideration to the dates of availability that you list.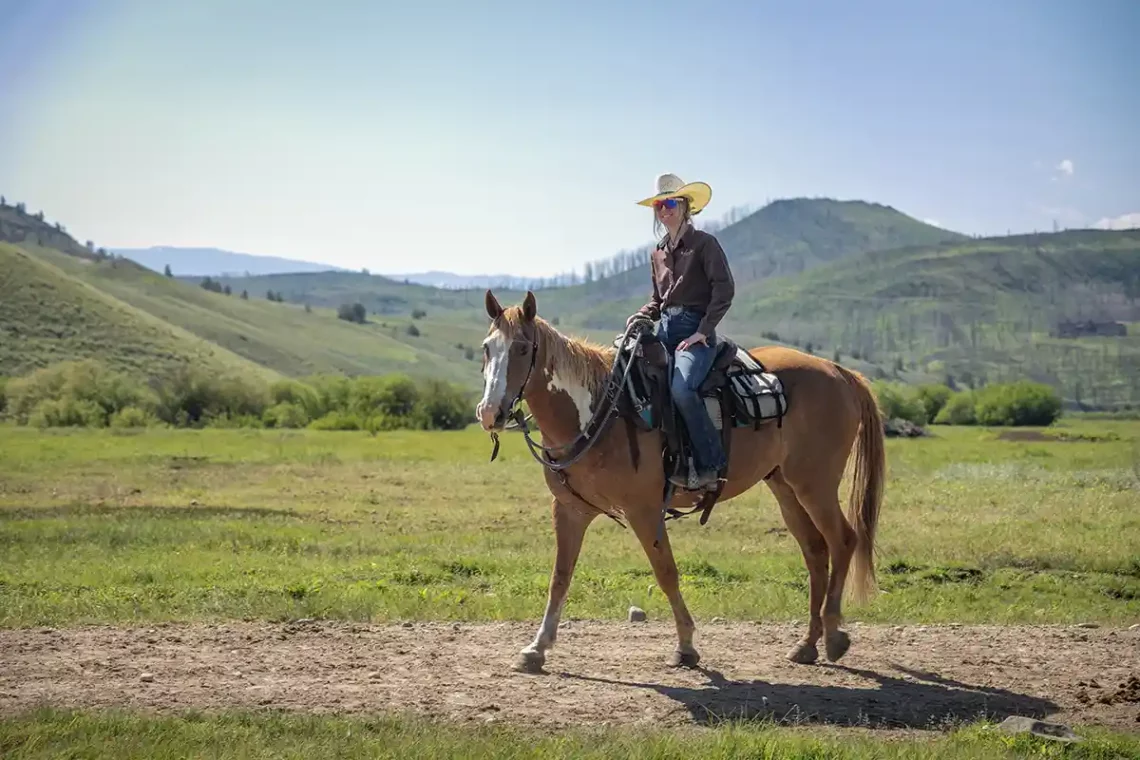 Our Season of Work
Our summer season begins in mid-May and runs until early September.
The fall season begins in late August and runs through late October.
The winter season is typically from mid-December through Spring Break, however winter applicants who can stay through April are given preference.
The dates you indicate will be instrumental in our decision-making process. Summer applicants who can work before Memorial Day and through Labor Day are given preference.
We begin accepting applications for summer positions after January 1 of each year. We hire for the Fall season beginning in July and hire for the holiday season beginning in November. After reviewing all applications, promising candidates are contacted for a phone interview. We begin these calls in February for the Summer season and will be unable to give you a confirmation prior to that time. Again, thank you for your interest in working at the C Lazy U Ranch.
Current Year-Round Openings
Bartenders
Cooks
Front Office Manager
Housekeepers
Housemen
Human Resources Director
Maintenance Technicians
Product and Retail Manager
Servers
Seasonal Openings
Seasonal positions have the potential to become full-time year-round positions.
Activities Guide
Bartenders
Concierge
Cooks
Dishwashers
Housekeepers
Maintenance Technicians
Ranch Hand
Servers
Store & Spa Attendants
Trail Maintainer
Wranglers
How to Apply
Click here to fill out our employment application online. Please attach your resumé and a photograph to your online application.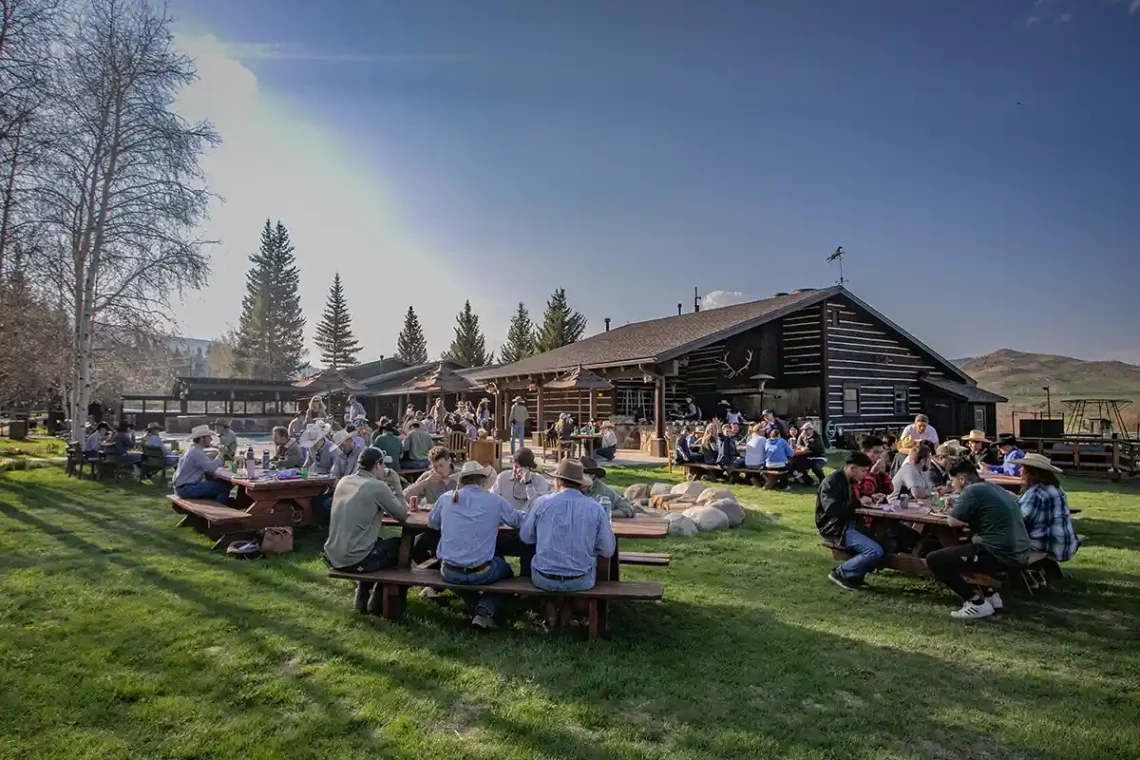 ---
We offer our guests the very highest standards of excellence and performance in all areas. The single most important factor in maintaining such high quality is our staff. We look forward to receiving your completed application.
If you have questions regarding employment, please email employment@clazyu.com.