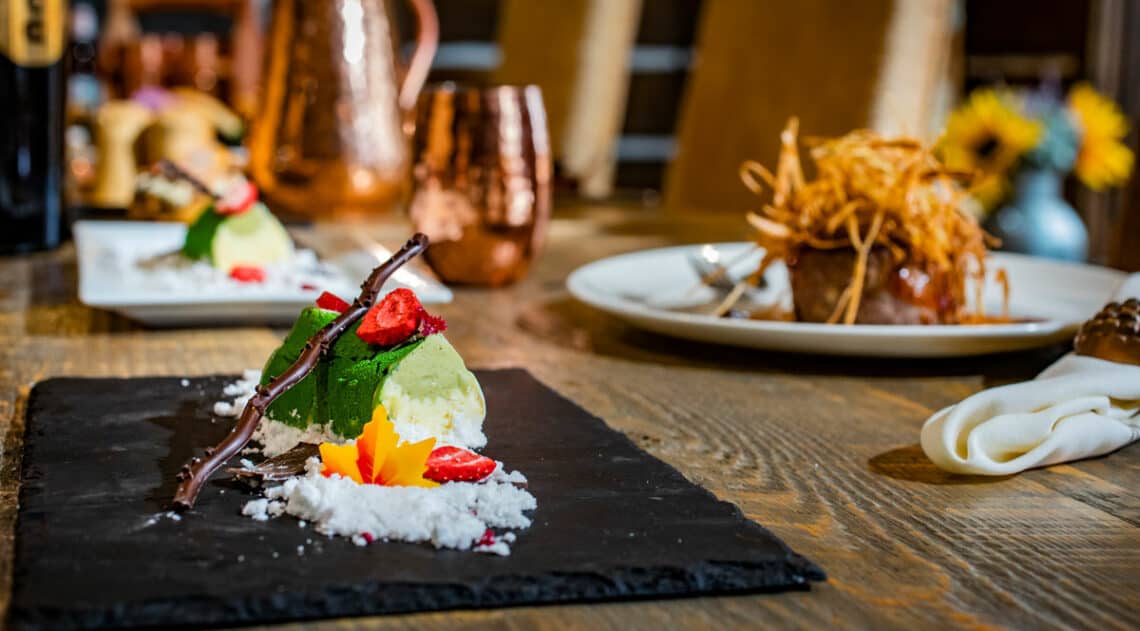 Fine Dining Meets Casual Family Gatherings in the Rocky Mountains
C Lazy U Ranch has expanded and elevated the treasured "home on the range" dining experience at our Colorado guest ranch by providing decadent and wholesome curated meals, as a part of our all-inclusive program.
As guests of the ranch gather indoors or out for the perfect cocktail and appetizers, the Chef is putting the finishing touches on his original daily creations. The sumptuous aromas swirl around you and the feel of home and family naturally settles in.
Each Season Defines the Dining Experience at C Lazy U Ranch
During C Lazy U's family seasons families share breakfast and lunch together daily, then go their separate ways for dinner. Kids eat with their friends, play games, and get ready for the evening entertainment while fully supervised by counselors. Parents retreat to an adults-only setting to chat with old friends, enjoy fine wine and a crafted multi-course gourmet dining experience. Kids and parents reunite after dinner for the evening's activity and ice cream at the Patio House, before closing out another fantastic entry in their dude ranch diaries. The family seasons include Martin Luther King Weekend, Presidents' Weekend, Memorial Day Weekend, Summer (June thru August), Labor Day Weekend, Christmas, and New Year's.
Throughout the remainder of the year, C Lazy U Ranch, caters to the guests or groups on ranch. Most meals are served together as a family or group. Kid's selections are always available, and the ranch caters to the most detailed dietary restrictions and requests by hand crafting individual plates.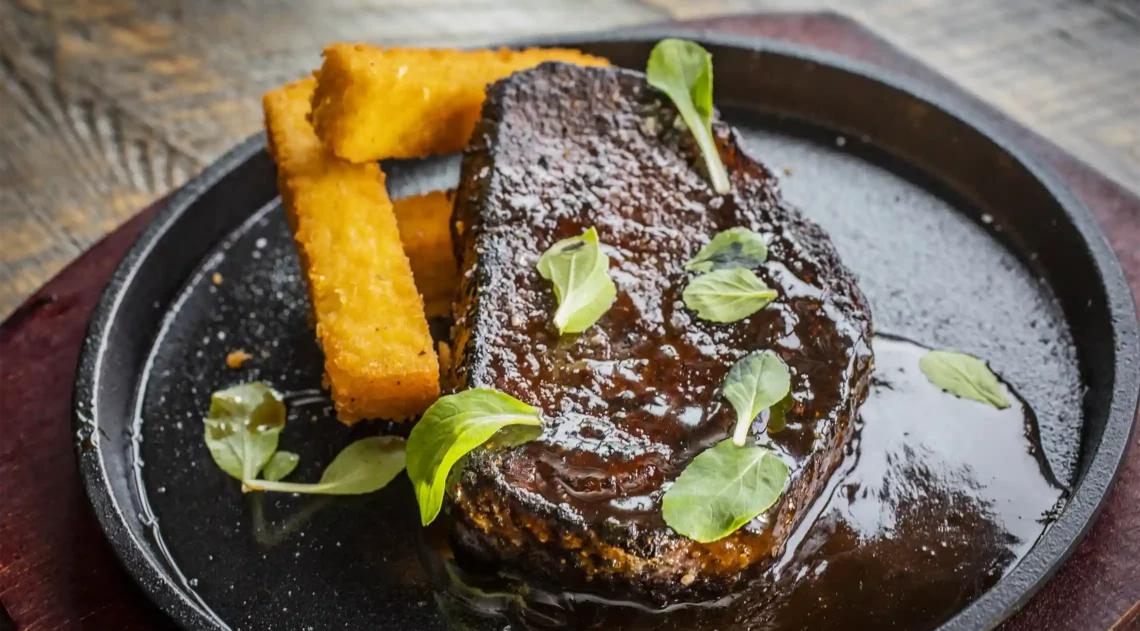 The Dining Experience
The Cuisine
Wood-fired, farm-inspired, seasonal menus ensure your palate is always presented with the best nature has to offer. Anchored in the tried-and-true fare of the Great American West – aged beef, fresh trout, rack of lamb, cheeses and homemade breads – designed with Chef's delectable twists, our menu also takes you on flavorful journeys.
World-Class Wines and Fine Hand-Crafted Brews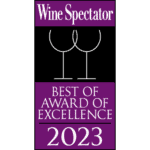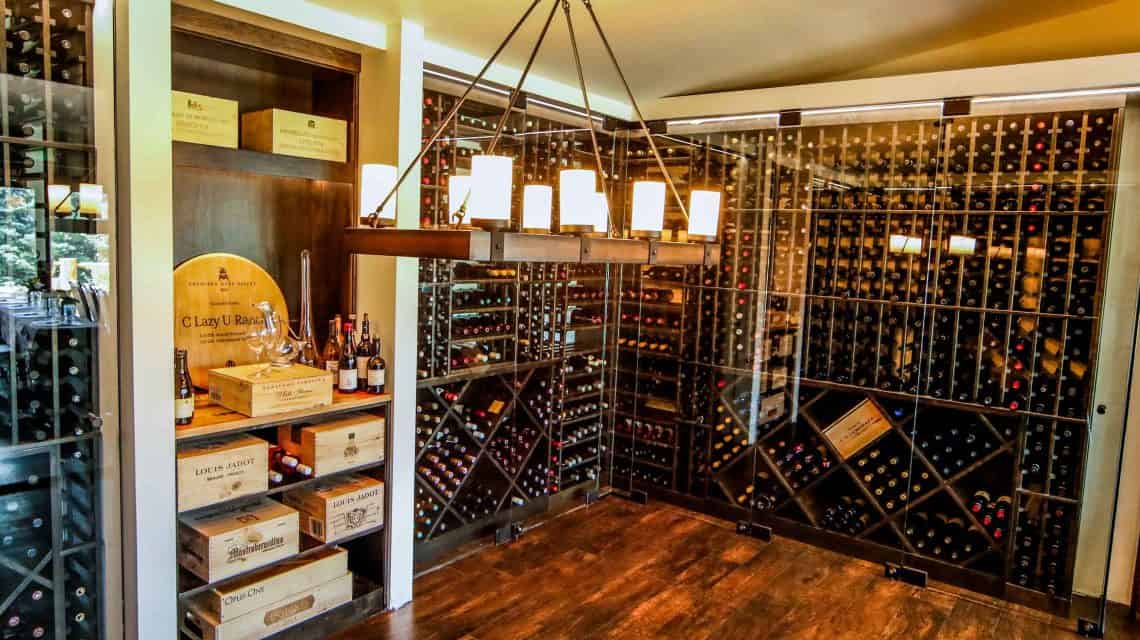 The ranch Sommelier's goal is to delight discerning palates and encourage tasting explorations. C Lazy U's wine cellar, recognized with a 2022 Wine Spectator Award of Excellence, features hard to find wines and a vast collection of over 400 varietals that hail from famous, world-class vintners and boutique local vineyards.
We Must Admit. . .
At C Lazy U Ranch, we believe every meal here is as much a part of your daily adventures as any of our exhilarating guest-ranch activities! The ranch is proud of its culinary team led by Executive Chef Cory Untch.
---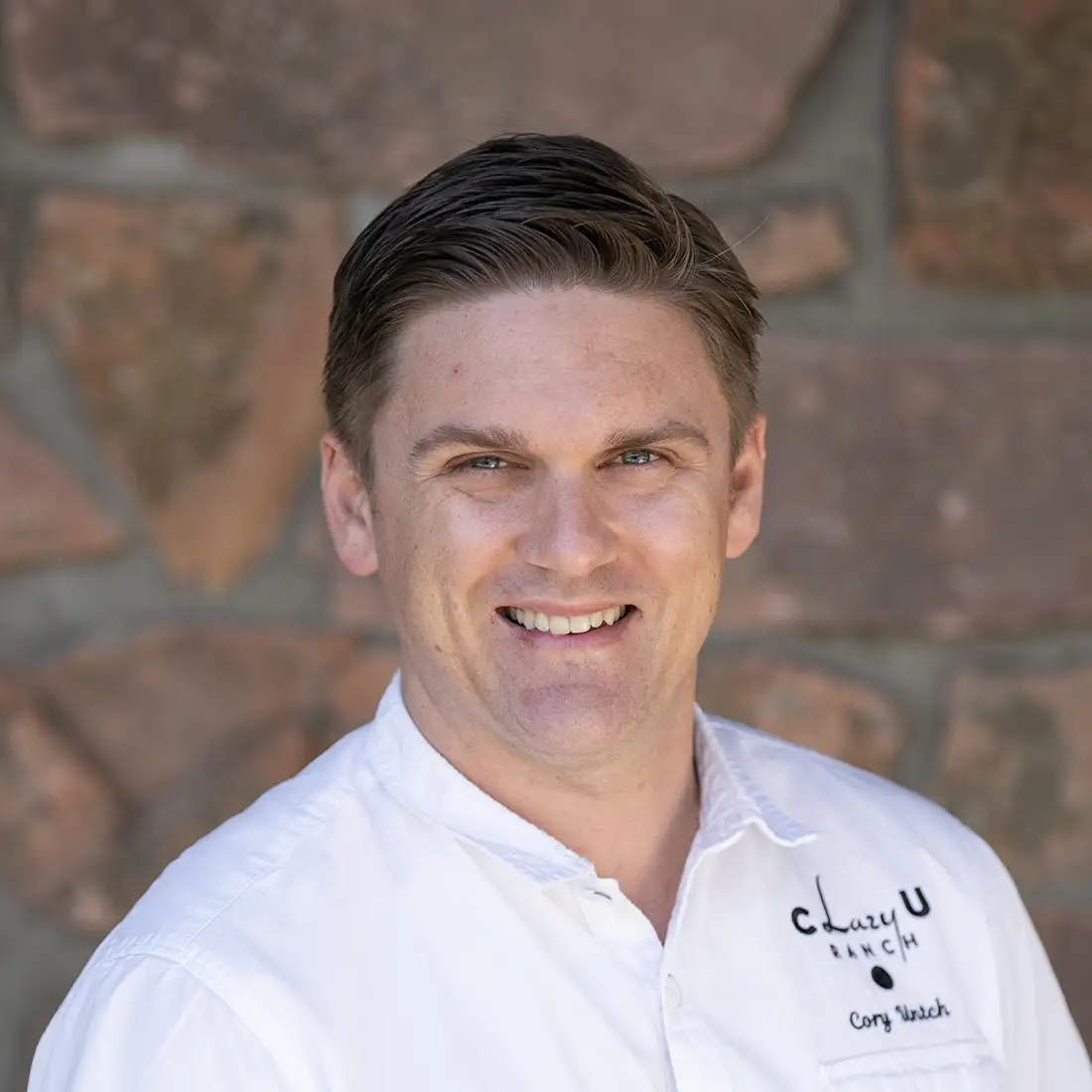 Meet the Chef
Cory Untch joined the C Lazy U Ranch in 2020 with an impressive resume that includes an extensive culinary history at many five-star hotels. Cory has an innovative approach that celebrates farm-to-table offerings and the foods of the Great American West. He likes to put unique twists on recognized favorite staples and he strives to involve all your senses in the culinary experience. Cory believes in working closely with the front-of-house to ensure a fabulous dining experience that supports his culinary creations.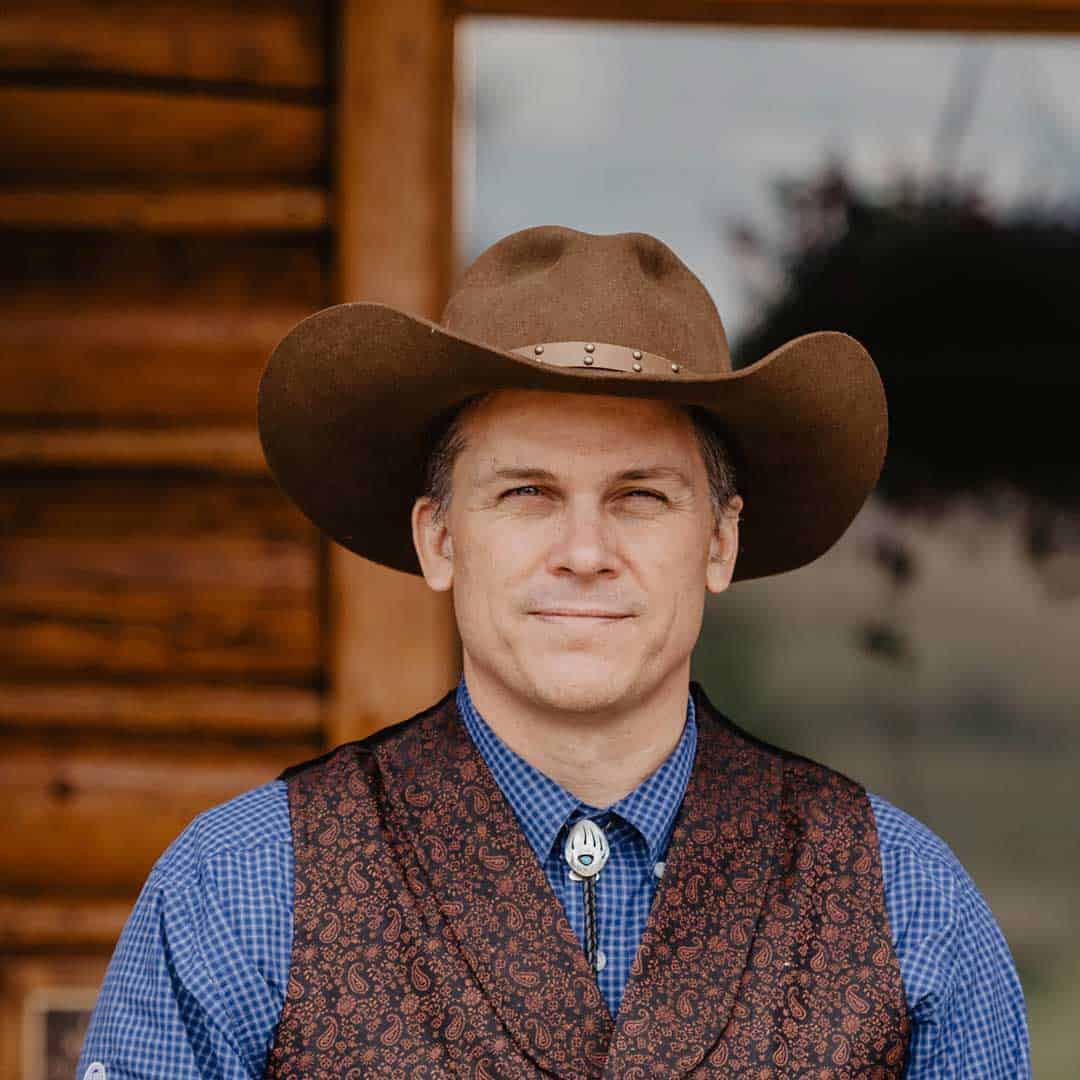 Meet the Sommelier
In the early 2000s Tony Collier discovered the beauty of pairing food and wine while enjoying a bottle of 1991 Monte Bello Ridge and a bone-in prime cut filet. From then on he dedicated 7 years to building his sommelier skills. After that he spent 7 years in Dallas, TX running a wine bar. Tony even enjoys his passion for food and wine in his time off and says, "I've spent nearly all of my vacation time over the past 10 years visiting wine regions around the world tasting local food and wine honing in my passion for both."
More Gourmet Food Photos