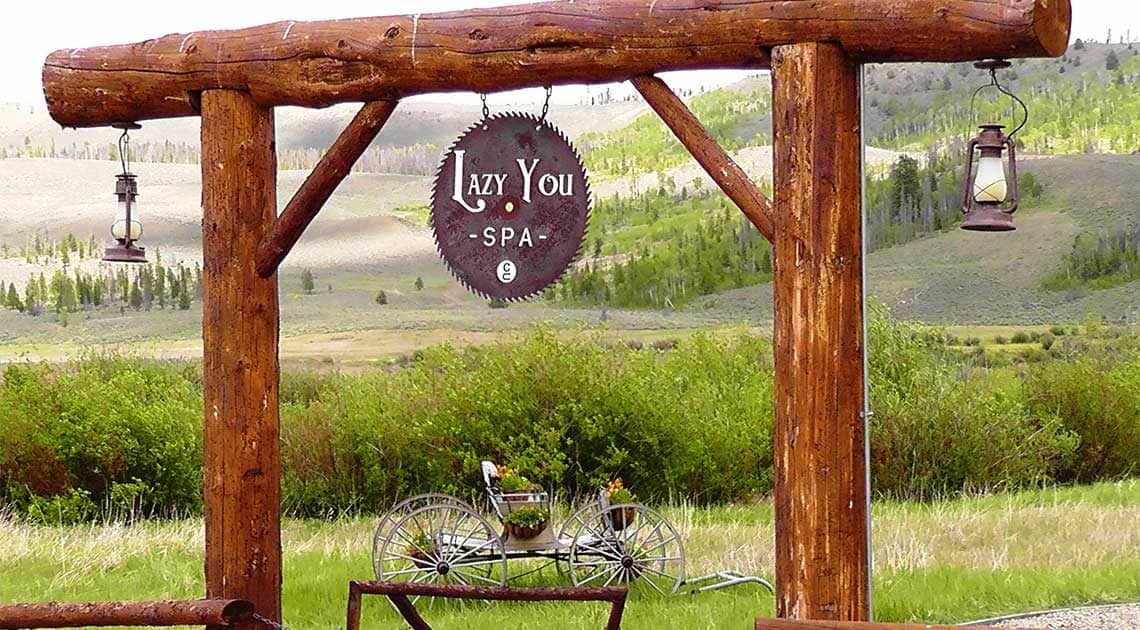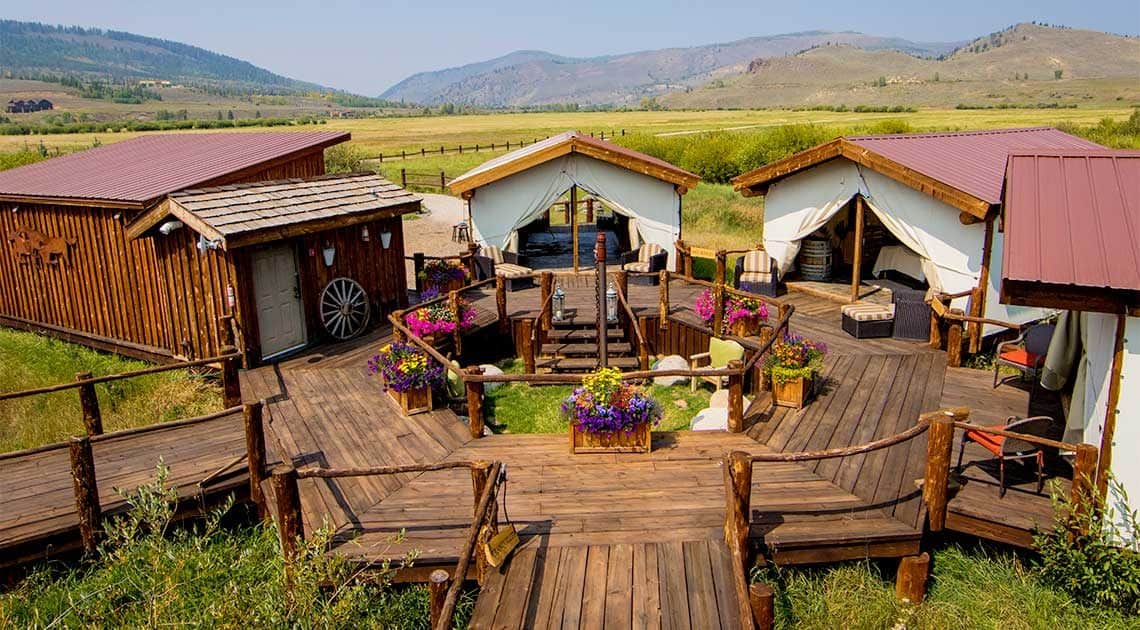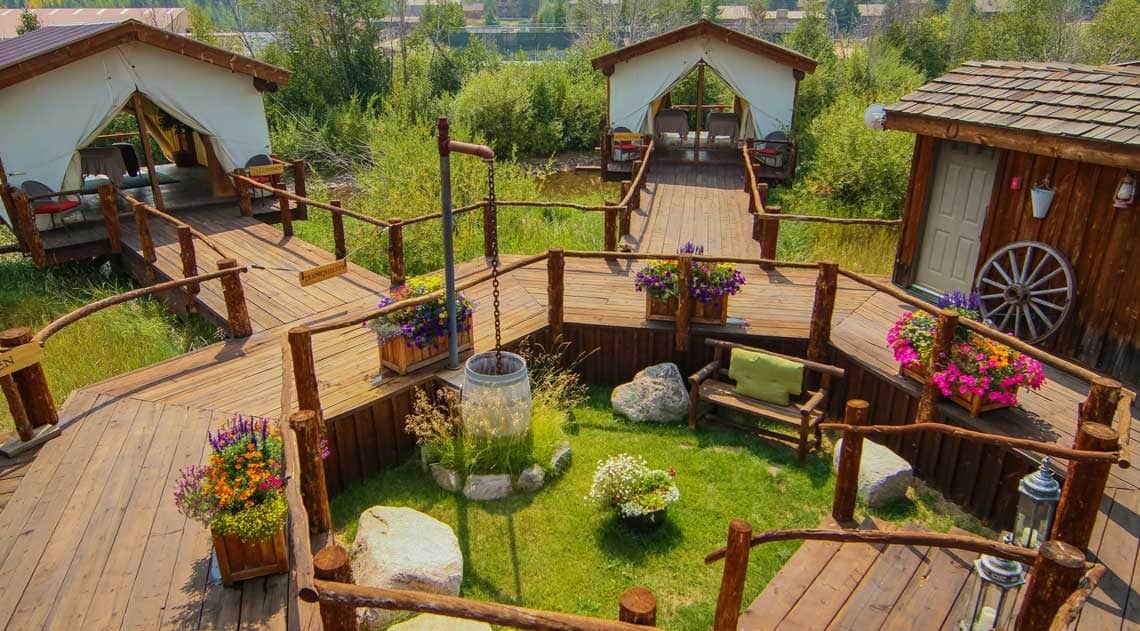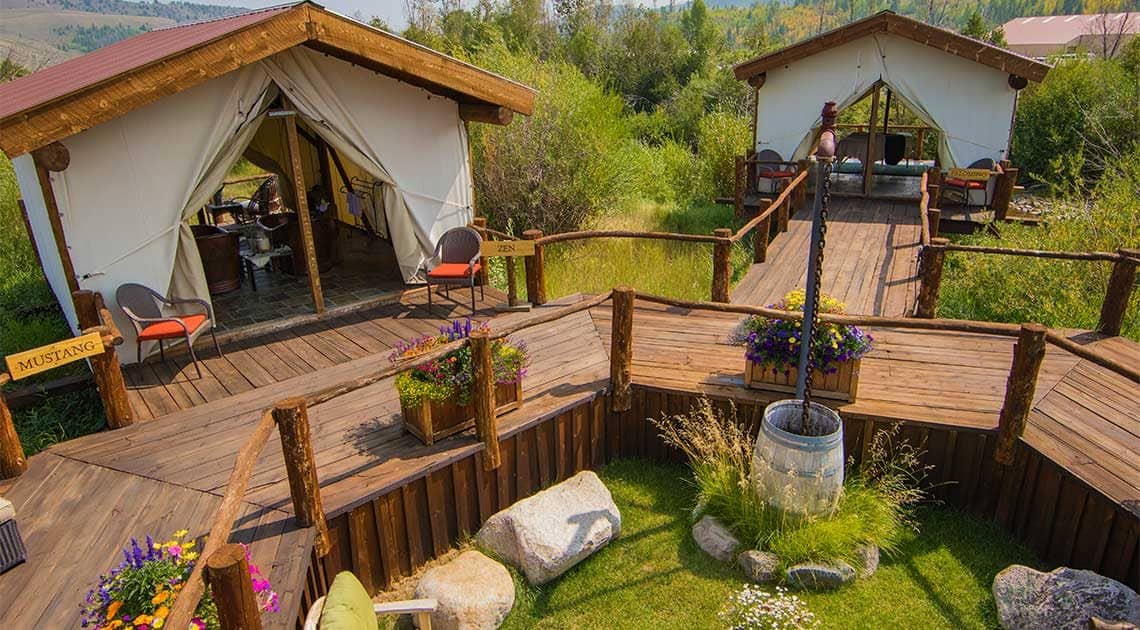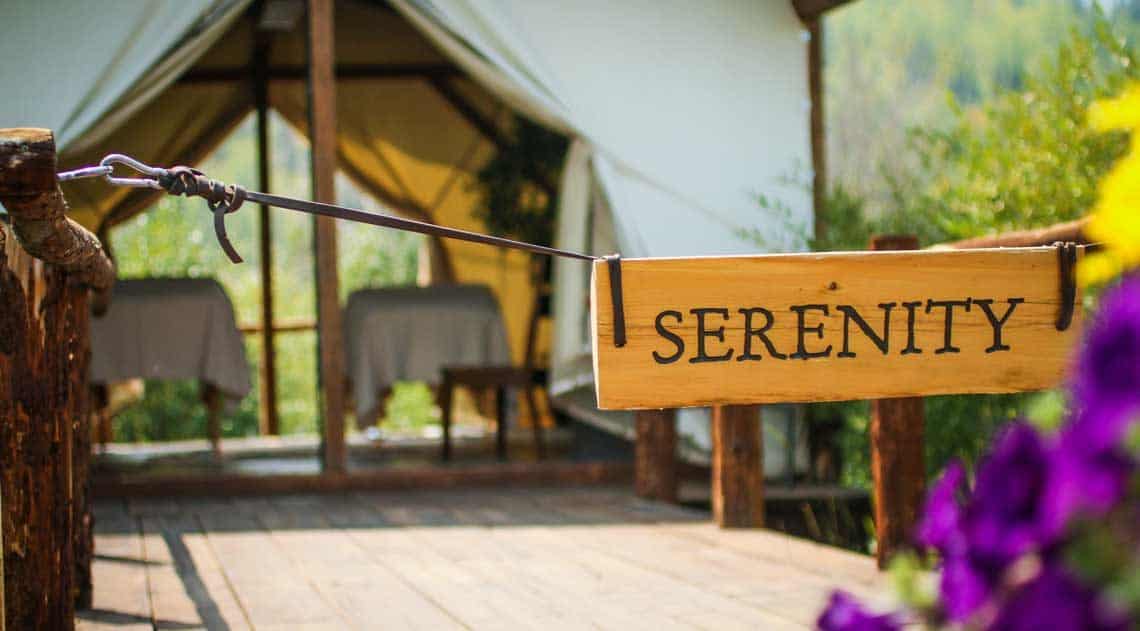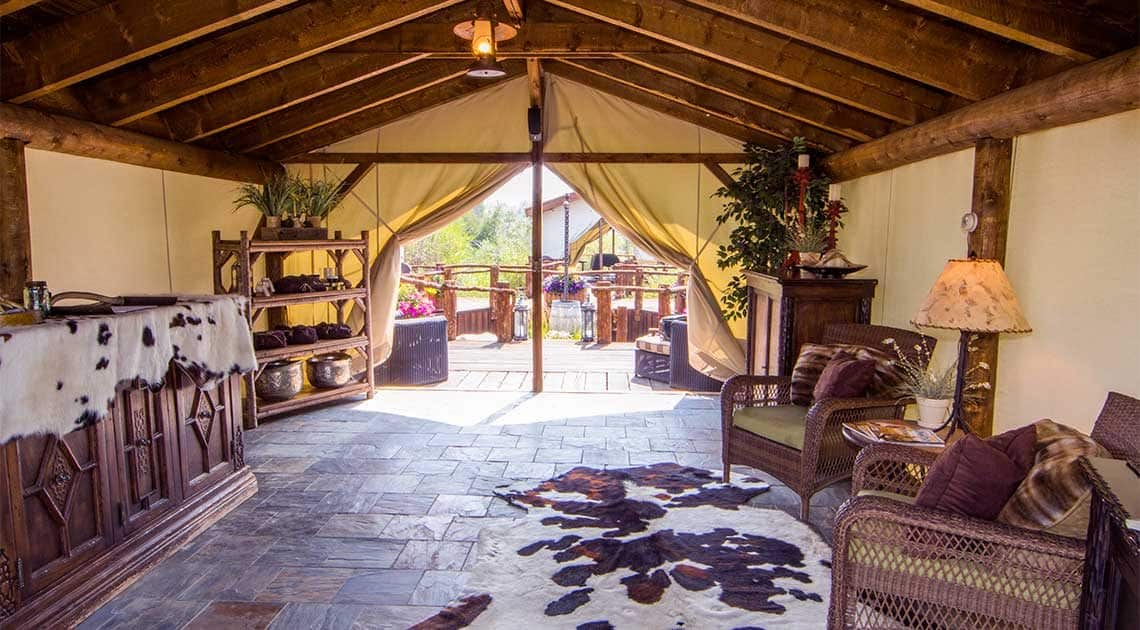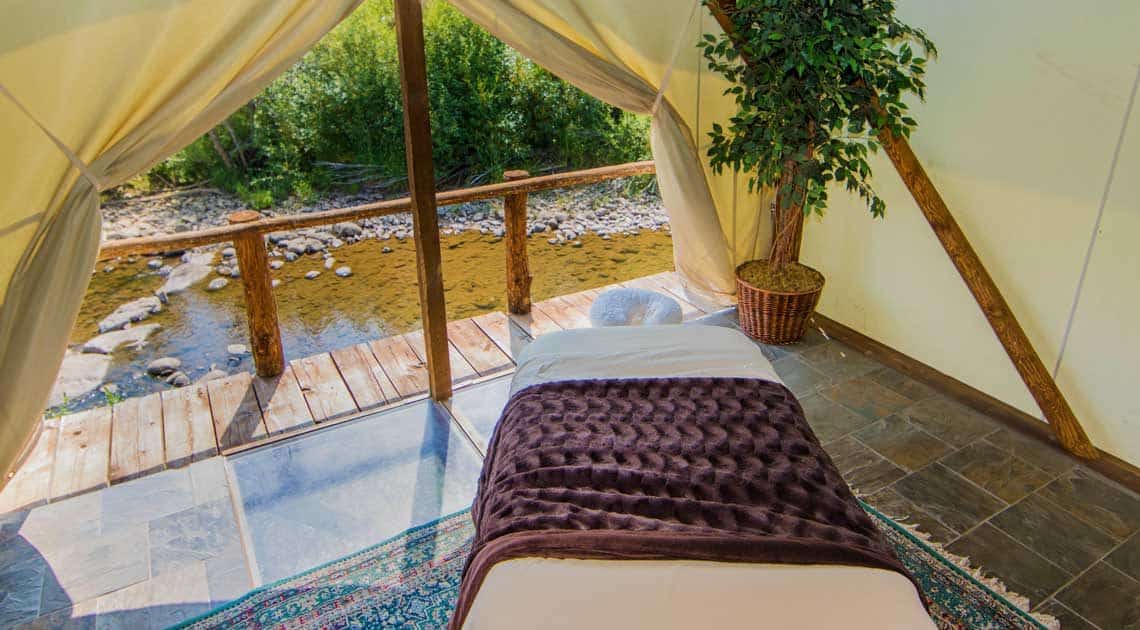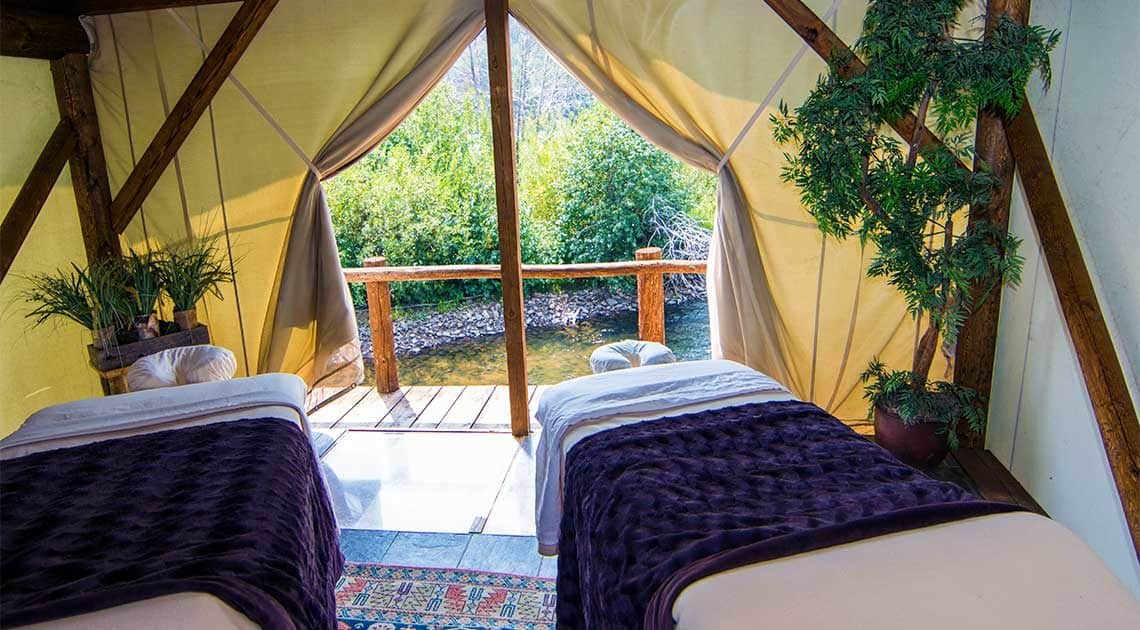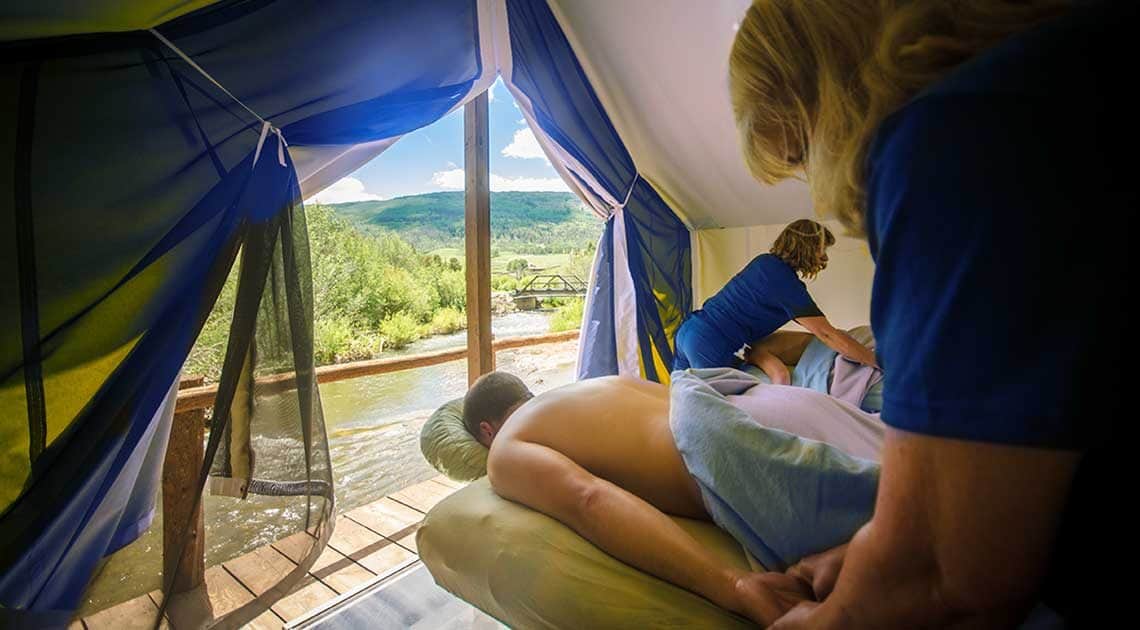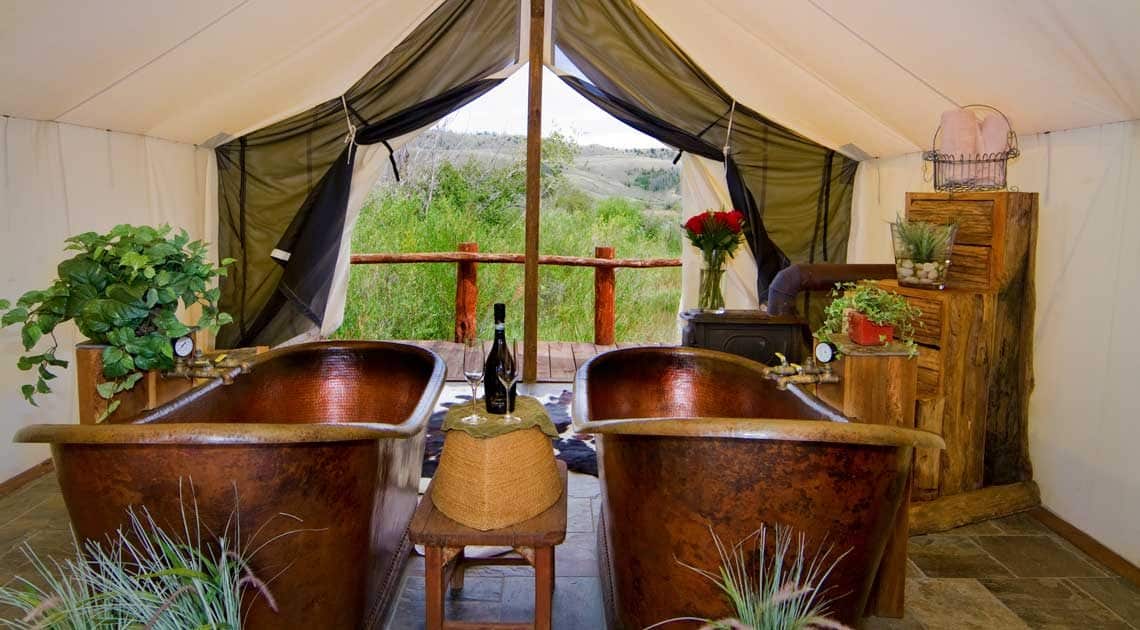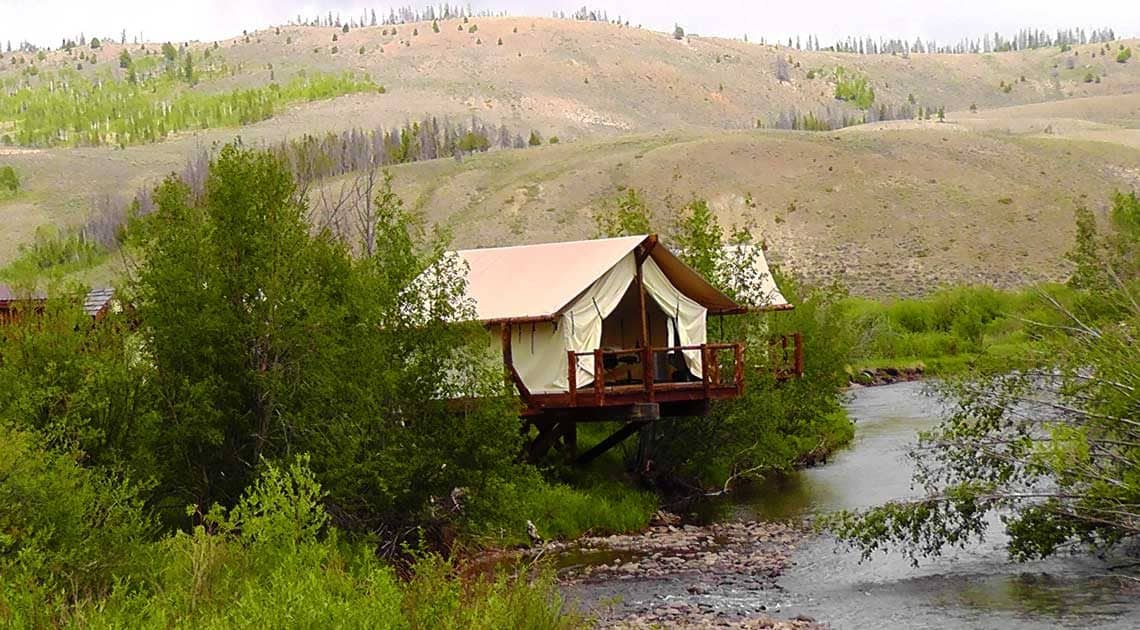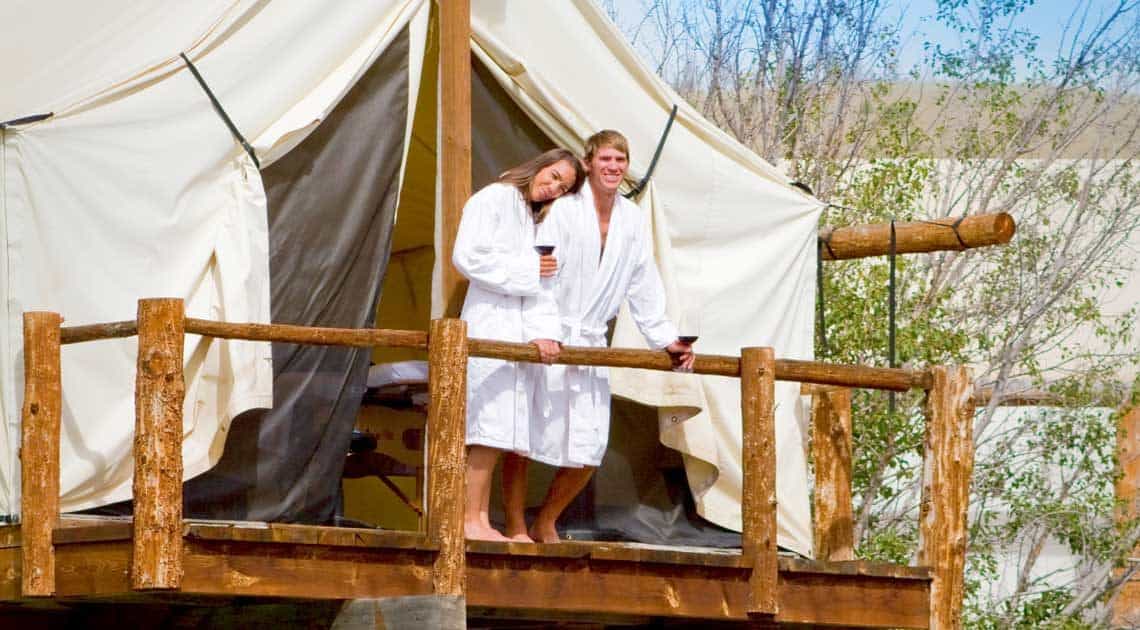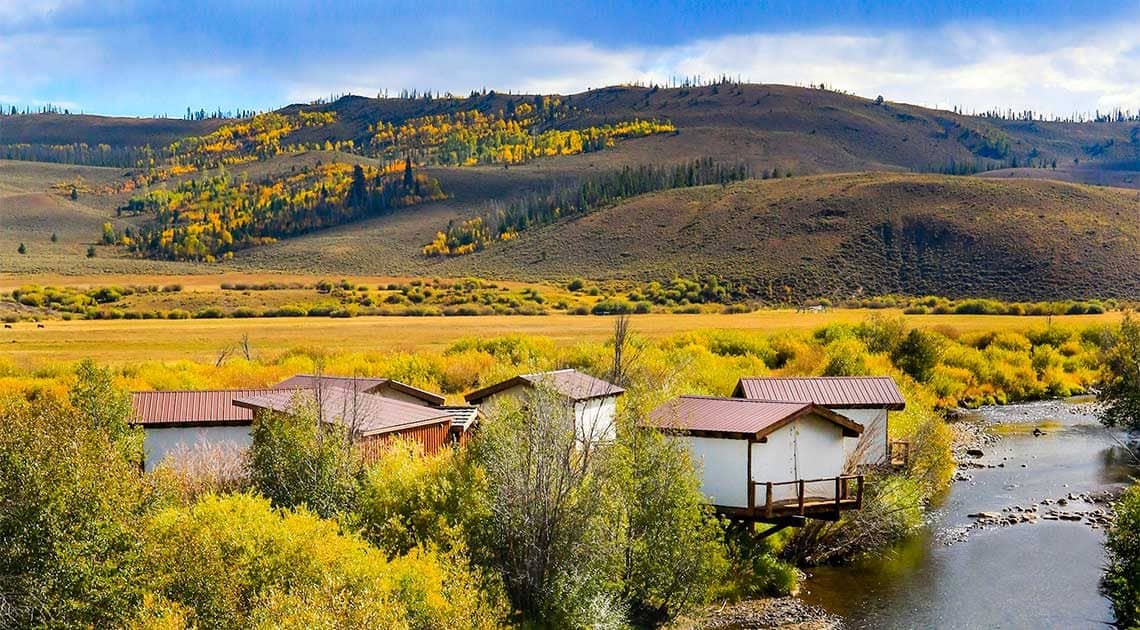 Let the pampering begin! Treat yourself and your loved ones during your stay in our top-rated "Lazy You Spa".
Warm Season
Mid-May to mid-October, step out of your stirrups and into the full-service Lazy You Spa, located on the banks of Willow Creek. Six luxurious tents comprise one of Colorado's most unique spas, giving you an unparalleled resort experience. Two of the massage tents are suspended over the river and have glass floors, so you can look into the river below during a relaxing massage.
Enjoy traditional spa treatments such as massages and facials, or indulge in one of our signature treatments like the "Cowboy Soak," a relaxing moonlit soak in therapeutic copper tubs overlooking the spectacular Continental Divide mountain range (complete with champagne and strawberries!).
NOTE: June through August, spa services are available Tuesday through Saturday.
Cool Season
The rest of the year the Lazy You Spa shifts to our winter location closer to the guest cabins in Ranch B building, which is more accessible and protected from the elements.
After a day of horseback riding through the snow, skiing, or enjoying a horse-drawn sleigh ride you'll be welcomed to the tranquil ambiance of the cozy winter spa retreat. Once inside, sit by the crackling fire with a cup of hot tea or cocoa and relax in a cozy blissful environment as you await your treatment. The Lazy You Winter Spa is a complete relaxation haven with an impressive menu of specialty treatments designed for the colder winter months.
Please enquire with the Outfitters Cabin for exact dates and location of the spa which are subject to the seasonal weather changes so we can ensure proper expectations for the location of your services. C Lazy U offers a spa and wellness retreat unlike any other – after all, we're a luxury dude ranch with a spa.
We strongly recommend that all guests pre-book spa services prior to arriving at the ranch for your stay to help us better accommodate and schedule your desired treatment. However, if you're already on-ranch, spa services can be booked with our concierge in the Outfitter's Cabin.
---
SPECIAL NOTES
We encourage you to arrive early and enjoy the spa's serenity (at least 10-15 minutes). Should you arrive late, your service will be modified to complete on schedule and honor the next appointment. Spa appointments must be canceled at least 24 hrs. in advance otherwise you will be responsible for full payment of the cancelled service. Prices are subject to change. A 20% gratuity is added to every service.