Plan Your Trip
C Lazy U Ranch's 5-Spur Service™ Team is Here to Help
970-887-3344

.
Prior To Arrival
Start hydrating! Drink plenty of water; it's the number one way to help your body adjust to our higher altitude.
Pack sunscreen and sunglasses, even in the winter. There is approximately 25 percent less protection from the sun at this altitude so don't forget your sunscreen and sunglasses.
Dietary restrictions. Please remember to mention all dietary restrictions to our team when booking your stay.
During Your Stay
Check-in time is at 3 PM and check-out time is at 10 AM.
Pool Safety: We provide an assortment of flotation devices at the pool, however your child's personal floatation device will fit him or her the best, and we encourage you to bring it if you can.
Stay Hydrated: The C Lazy U provides all guests with refillable water bottles to make sure you stay hydrated while on ranch, however we also suggest hydrating properly prior to coming to the state.
Smoking policy: Smoking is not allowed on the ranch.
If you forget to pack something, don't worry! You can always head over to the Ranch Store to pick up anything you may have missed. We have everything from toothpaste to the perfect boots for horseback riding on your dude ranch vacation. We can even order supplies from town.
For all of our various ranch activities like fishing, mountain biking, trap shooting and archery, cross-country skiing, snowshoeing, ice skating and hockey, we have all the gear you will need as part of your vacation in Colorado. If you are not sure whether or not to bring certain items, call the Ranch Concierge at 

970-887-3344

 to double-check.
Travel Protection
C Lazy U Ranch recommends that you purchase a travel protection plan to help protect you and your travel investment against the unexpected. Travel protection plans include coverage for Trip Cancellation, Trip Interruption, Emergency Medical and Emergency Evacuation/Repatriation, Trip Delay, Baggage Delay and more.
For more information on the recommended plans or to enroll, click on the link below or contact Travelex Insurance Services at 800-228-9792 and reference location number 06-0232. Or contact our reservations department at 970-887-3344 to learn more about how to help protect you and your trip investment.
Please Note: The plan can be purchased at any time prior to departure, however to be eligible for the waiver of pre-existing medical condition exclusion, the protection plan must be purchased with 21 days (Travel Select) or 30 days (Travel Max) from the time you make your initial trip deposit. For a summary of plan details on benefits, coverages, limitations and exclusions, please refer to the applicable Description of Coverage. Travel Insurance is underwritten by Transamerica Casualty Insurance Company, Columbus, Ohio; NAIC #10952. 1308294.
Recommended Hotel in Denver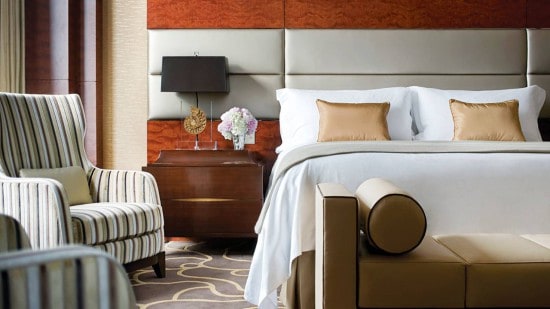 If you need a place to stay before you head up the mountain to your C Lazy U dude ranch vacation, we recommend the Four Seasons.
The Four Seasons Denver
1080 14th Street
Denver, CO 80202
The C Lazy U Ranch will be happy to plan and book your stay at the Four Seasons in Denver at a preferred rate. Please call the ranch concierge at 970-887-3344.
---
Pre-Book Activities
If you would like to pre-book any activities prior to arrival, use this form to submit your requests.