C Lazy U Team
What is the difference between a good trip and the vacation of a lifetime? The answer is simple: personal service. By this we mean the kind of friendly, dedicated service that can only be provided by people who love their jobs and in turn strive to make guests feel welcome and pampered. At the C Lazy U Luxury Guest Ranch, we go that extra mile to welcome you and make sure you have a great time: we call it superior service and it is what makes our Colorado dude ranch "Miles Above Ordinary."
Meet the C Lazy U Staff: Dedicated to Providing the Best Colorado Family Vacations!
David Craig – General Manager
David brings more than 25 years of hospitality experience to C Lazy U. His diverse background includes resort, luxury hotel and membership club experience. His career began on Cape Cod, Massachusetts where he engaged in a variety of resort property management positions including both back of house (housekeeping and engineering leadership) as well as front of house (front desk leadership). David spent 11 years in Aspen and Snowmass Village with roles at the Hotel Jerome and Stonebridge Inn where he was the General Manager. He has worked at the Inverness Hotel Resort & Conference Center in south Denver and honed his 5 Star luxury product and service skills while spending 9 years at Denver's boutique Hotel Teatro, ultimately as General Manager. During his tenure there he briefly oversaw C Lazy U ranch while the ranch consulted with DiNapoli Capital Partners. Most recently, David was Senior VP at the luxury membership travel club Inspirato, which has since grown to more than 10,000 members – many of whom have had the pleasure of enjoying C Lazy U.
David is the former Chairman of the Board of the Colorado Hotel and Lodging Association (CHLA). In 2015, he won the CHLA Hotelier of the Year Award, an honorable distinction reserved for people who dedicate their careers to the Colorado lodging industry. Then in 2019 he was inducted into the CHLA Hall of Fame. David is married to Kristin and has two stepdaughters. He joined C Lazy U as general manager in 2013.
---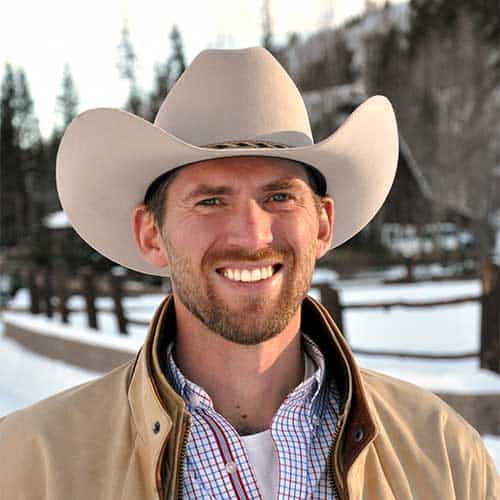 Paul Klees – Assistant General Manager
Paul likes to stay busy, which he certainly does as both Assistant General Manager and Hunting Manager for our Luxury Hunt business in the fall and spring. Paul isn't all business though; you will most likely see (and hear- he's quite enthusiastic about this part of the job) him on a horse helping out in the barn, in the dining room making sure your dinner is 5-Star perfect, or branding by the campfire late at night. The poster child of a well-rounded cowboy, Paul often appears in photos of magazines writing about the C Lazy U, and as such has fondly been nicknamed the "face of the ranch" by his friends.
---
Ami Cullen – Director of Equestrian Operations
Ami began her ranch story as a long-time guest of the Ranch. Prior to joining the ranch and beginning her career, Ami was an accomplished equestrian who competed in Hunter-Jumper horse shows along the East Coast. She also spent several years practicing law as an attorney in Washington D.C. (Read her story about why she quit law to begin working at the Ranch) Her love of the ranch, the Colorado mountains and horses attracted Ami to C Lazy U in 2012. She is an integral piece of the ranch and oversees all equestrian operations, including our guest riding program, children's program, member riding program and our herd of approximately 200 horses. Ami is often seen riding young horses and helping to prepare them for our guests, teaching horsemanship clinics and giving riding lessons.
---
Brady Johnson – Director of Sales and Marketing
Brady is responsible for all marketing and advertising efforts at the C Lazy U along with booking group events and retreats. But don't be fooled by this job description because on top of these efforts you can always count on seeing him taking guests on guided mountain bike rides, or leading a ropes course session in the summer, and leading cross-country skiing tours as our guests' mountain host in the winter. The C Lazy U is the perfect home for this avid outdoorsman because he gets to show guests the experience of a lifetime from the moment they find us online or through friends, to the day of their departure.
---
Scott Klees – Director of Member Services
Scott grew up riding horses and working at his parent's hotel in small town Wabasha, Minnesota. This led him to C Lazy U ranch where he started as a wrangler in the summer of 2011 and has been hooked ever since. Following graduation from Hamline University Business School, Scott returned to the ranch in a full-time role. He has held many posts at the ranch including Concierge, Front Office Manager, Groups Coordinator and Rooms Division Manager. Most recently, Scott has become the Director of Member Services. His vast knowledge, love of the ranch, and professional background helps make Scott a great asset to all our members, guests, and groups on ranch.
---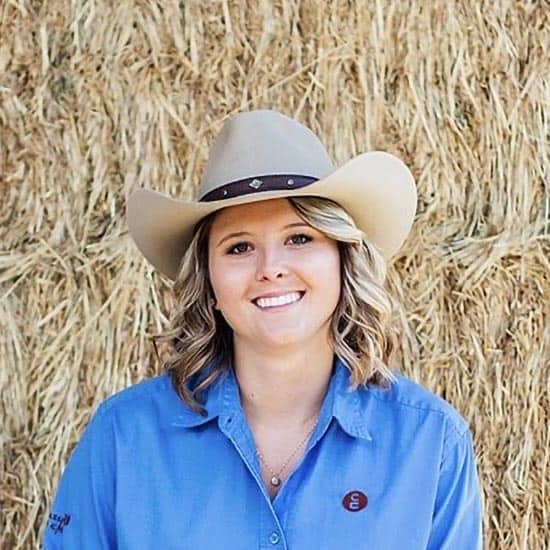 Kate Jankoski – Director of Human Resources
Kate was born and raised in Steamboat Springs and graduated from Colorado Mesa University with a double major in hospitality management and human resource management. She started her journey at the Ranch during the summer of 2017. Although she planned to move on to the next adventure after the season ended, she couldn't bring herself to part ways with the place she now calls home. Kate is proud to take on the important role of filling the Ranch with staff members who represent the culture of C Lazy U Ranch which makes guests feel like they are at home. Each year Kate loves that she gets to fulfill the dreams of employees and watch them leave with memories that will last a lifetime.
---
Mike Cullen – Operations Manager
Mike is a graduate of the University of Colorado and has had various professional management and sales positions throughout his career. He is a true outdoorsman and passionate mountain biker so he naturally gravitated to C Lazy U Ranch. As Activity Director, Mike was integral in enhancing C Lazy U's activities program outside of horseback riding, and he has also overseen the entire ranch hand and landscaping team, which is the central nervous system of the ranch. Currently as Operations Manager for C Lazy U, the ranch is lucky to have Mike on the team and his infectious smile, love for the outdoors, amazing customer service and hard work ethic can be seen in everything he does.
---
Diane Hefter – Children's Program Manager
Diane Hefter has returned to C Lazy U as our Children's Program Manager. She previously worked at the ranch from 1995 to 1999 in waitstaff, as the Head Children's Counselor, and as a wrangler and often helped in other areas of the ranch as needed. She is thrilled to return to such a special place! She loves to see how the history of the ranch has been preserved while at the same time learning how the ranch has evolved over the years. Diane has been a Montessori preschool teacher in North Carolina for the past 18 years. She and her husband, Robert, enjoy hiking with their two Yellow Labs. The ranch captured a piece of her heart and has never quite let go. Being able to combine her love of children and horses with the beauty of Colorado is once again a dream come true!
---
Rebecca Quesada – Rooms Division Manager
Rebecca is a Colorado native and a long-time Grand County local. Rebecca began her career in hospitality/property management at the age of 18 and has held several positions within the industry from Reservations, Group Sales, Event Planning, Timeshare, Housekeeping, Front Desk Manger, to Operations Manager with a few well-known property management companies in Winter Park. After taking a 5-year break working in the Insurance and Financial Service industry, she decided to return to hospitality when she was offered the Rooms Division Manager position at the Ranch. Rebecca is excited to use her experience to help provide guests with the best vacation possible. When Rebecca is not working at the Ranch, she is busy raising three kids, boating on Lake Granby, fishing, or hiking a Colorado 14er!
---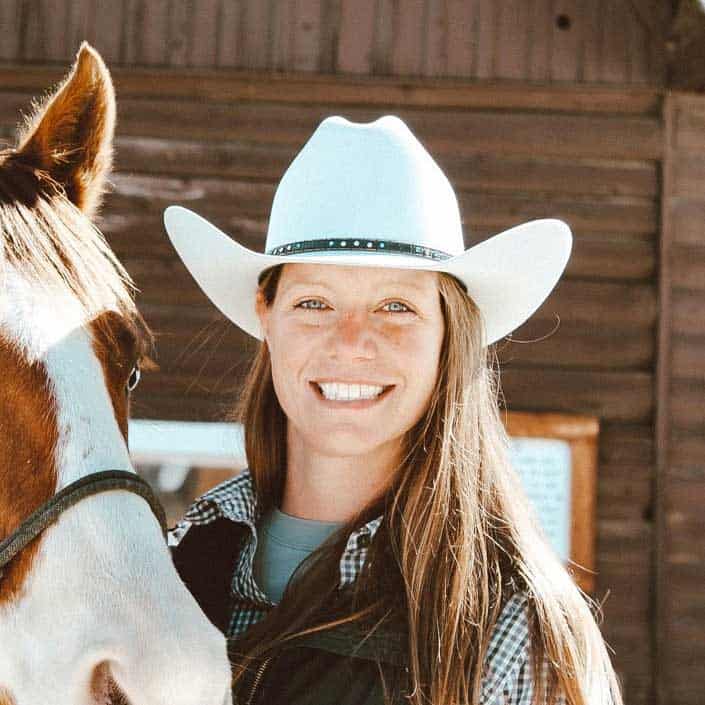 Tami Burkett – Equine Health/Veterinary Care Manager
Tami joined the C Lazy U team in 2009 as a seasonal wrangler. She has a degree in Equine Science and Management with a minor in pre-vet, that she received from Delaware Valley University. Her love and passion for horses developed at a young age in Pennsylvania with her family's horses and continues to grow every day. She competed for a few years in high school, but her real love is caring for and looking after the health of horses. Tami works very closely with our vet and farriers to ensure our herd is healthy and well taken care of. When Tami isn't nurturing our horses you'll find her riding young horses, sharing her horse knowledge with guest and staff, leading a trail ride or even riding on a jingle.
---
Cory Untch – Executive Chef
Cory and the C Lazy U share many similar operating philosophies including celebrating farm to table offerings, using local purveyors, developing health-minded menu selections and exploring the possibility of creating in-house food provisions. Cory comes to the C Lazy U Ranch with an impressive resume that shows an extensive 5-star culinary history including 10 Years with Ritz-Carlton and the following 7 years with other 5-Star hotel properties including Little Nell, (Aspen) and The Hermitage (Nashville). Cory is coming to us most recently from Vermejo, a Ted Turner privately owned ranch in Raton, New Mexico.
Cory has an innovative approach that will celebrate the foods of the Great American West, will put unique twists on some recognized favorite staples and will involve all senses in the culinary experience. He is a collaborative leader who believes in inspiring the team and working closely with the front of house to ensure a fabulous service experience that supports his culinary creations.
---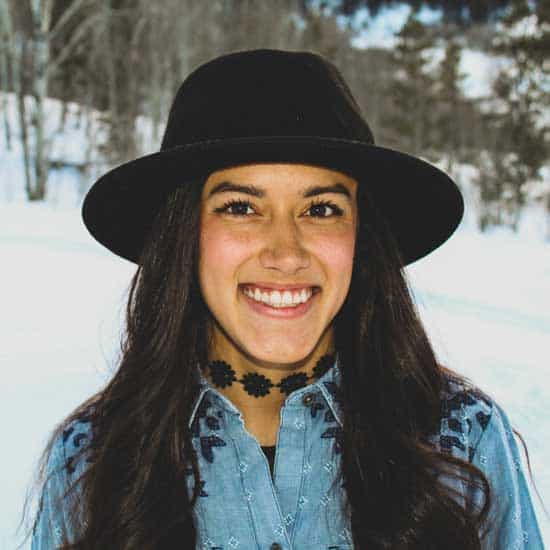 Courtney Buzzard – Executive Housekeeper
Courtney Buzzard has been a part of the C Lazy U family since 2016. After her time at the University of Central Oklahoma, Courtney took some time to travel. Once she found the ranch, she knew she found a home. With consistent hard work and dedication to the housekeeping department, she has earned her position of Executive Housekeeper. With an incredible housekeeping staff, Courtney feels confident in providing true 5-star service.
---
Tristan Bailey – Spa and Retail Manager
Tristan originally found her place at the ranch as a guest back in 1999 and hasn't missed a year since as a guest or an employee. She has worn many hats along the way and worked in numerous departments including food and beverage and the Kids' Program. After earning a degree in International Studies from The University of Utah she held positions with the state of Colorado doing criminal intelligence work. Despite pursuing these exciting endeavors, her love and passion for the ranch has always drawn her back to C Lazy U. Tristan's intricate knowledge of the ranch and its various departments and operations landed her in the current position of Retail and Spa Manager. Luis' Old Place and the Lazy You Spa are two staples of C Lazy U Ranch and almost every guest experiences one or both of these during their stay. Tristan is excited to continue to be part of the ranch and contribute to the legacy and traditions for years to come.
---
Heather Peters – Reservations Supervisor and Wedding Sales Manager
Heather's voice will likely be the first friendly voice you hear when you call to find out more about the C Lazy U Ranch experience. She also works hand-in-hand with couples who want to create the perfect ranch wedding experience for their nuptials. Feel free to give her a call for information about rates and availability, or to start planning your special day, at 970-887-3344.
---
Xandy Keough – Front Office Manager and Group Coordinator
Like many others, Xandy immediately fell in love with the Ranch and has made it her home. She found a passion in being able to be a part of making a vacation of a lifetime come to fruition. Alongside a team of top-tier service professionals, Xandy's main role is delivering your dream vacation and being your steward so you can experience all that this Premier Colorado Dude Ranch has to offer.
---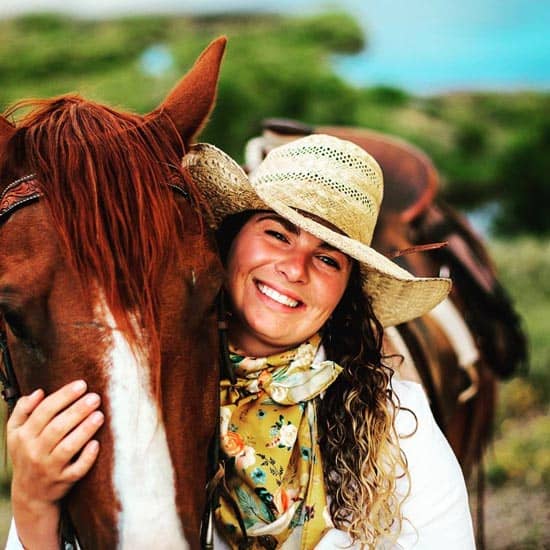 Natalie Munro – Senior Reservationist
Natalie came to C Lazy U in August of 2017 as a wrangler. A South Georgia native, she has an Animal Science Degree from Berry College in Rome, Georgia. Natalie has a passion for animals, especially horses. She began riding at the age of four and has experience in several disciplines including eventing and hunter jumpers. While she thrived in her job as a C Lazy U wrangler, she wanted to learn other aspects of ranch operations. These days you will find Natalie in the office manning the phones as Senior Reservationist, but don't be surprised if you also see her helping out around the barn every now and then!
---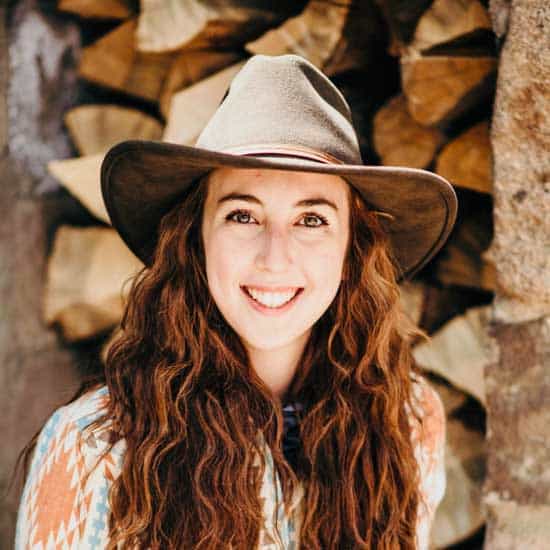 Amber Slaybaugh – Ranch Concierge
Amber Slaybaugh joined the C Lazy U Ranch team in the spring of 2020. She is the ranch Concierge and works in the Outfitters Cabin where you will surely see her smiling face during your stay or talk with her before you arrive. Since her arrival she has grown to love the ranch and living in the Rocky Mountains. Growing up in Colorado Springs, Grand County feels like a home away from home. She obtained her degree in Hotel and Lodging Management from Johnson & Wales University and has been actively pursuing a career in hospitality ever since. She is looking forward to welcoming guests and enjoying all that the ranch and Grand County has to offer.
---
And last – but certainly not least – our friendly housekeepers, kitchen staff, wait staff, wranglers and children's counselors who all keep coming back year after year to make your stay enjoyable.