The Perfect All-Inclusive Getaway for the Whole Family Begins at C Lazy U
Wake up and smell the Colorado air and the cowboy coffee! Each summer sunrise at C Lazy U welcomes another day of luxury, fun, and Western adventure. Your family is a diverse group full of different interests, and so finding a summer trip that fits the bill for everyone can be a little daunting… but at C Lazy U Ranch, we have something unforgettable for every member of the family. Summer dude ranch vacations at C Lazy U are all-inclusive, meaning that every amenity is taken care of, including:
Lodging, featuring cozy cabins that combine elegant five-star comfort with touches of the authentic American West – like real wood burning fireplaces and windows with stunning mountain views.
Meals, which include hearty breakfasts, refreshing lunches, and intimate gourmet dinners from Executive Chef Cory Untch's mouth-watering seasonal menu. Ingredients come fresh from the ranch to your table, and pair excellently with our expertly curated wine list and full bar.
Summer ranch activities are built into your vacation, including the renowned Kids Program in which children have their own supervised fun while the adults are out enjoying their choice of entertainment.
Once you step foot on the ranch, all you have to do is choose the activities in which you'd like to participate — like daily all-ages horseback riding (on a horse specially paired to your skill and personality), mountain biking, hiking, shooting trap, tackling the ropes course, or just a day of pampering at the spa — and let us handle the rest.
A Typical Day of Summer Vacation at C Lazy U Ranch
Summer Mornings at the Ranch
It's rush hour at the ranch. Instead of revving engines and the honking of frustrated drivers, however, you'll hear bird songs, the clopping of hooves, and the whinnying of horses. Our herd of over 200 horses comes in from pasture every morning for an early performance to kick off the day. It's an amazing sight: a thunderous parade of horses led by skillful wranglers who corral and saddle them for another day out on the trails.
The day begins with "Cowboy Coffee," freshly brewed at the lodge fire pit and served alongside a hearty, ranch-style family breakfast that includes all the fixin's: pancakes, eggs, sausage, hash browns, fruit and pastries. Kids and parents eat this meal together in preparation for the high-energy activities coming their way.
Summer Afternoons at the Ranch
Time to explore 8,500 acres of Summer fun! Adults take off on horseback, relax at the spa, play tennis, or simply unwind while reading a book at the pool. There are countless summer ranch activities and other threads of adventure to grab onto, whether you're in the mood for outdoor excitement or a day of solitude at the unique and unforgettable Lazy You Spa. After all, this is your family summer vacation, too. What better time to treat yourself?
Summer Evenings at the Ranch
To wrap up the day's activities, parents enjoy a separate gourmet meal in the Main Lodge with fellow adults to share their day's adventure.
After dinner, families gather together once again for the nightly family activity. At the end of the week, after everyone's brushed up on their horseback riding skills and bonded with their fellow vacationers, guests participate in the Shodeo: kids show off the skills they've learned, while the adults compete against each other in pole bending, barrel racing, and more.
Summer Activity Schedule
Summer Adult Riding Schedule
   Summer Spa Menu
Summer Packing List
Guest Guide
At a Glance
Dates:
June – August
Rates:
From $693 – $1,130 per person per night Lodging »
Check-in/Check-out Times:
Check-in: 3 PM
Check-out: 10 AM
Minimum Stay:
7 nights, Sunday to Sunday
Kids Program:
Every day: Kids Program »
Inclusive Activities:
Horseback Riding, Fly Fishing, Mountain Biking and more! Summer Activities »
Extra Activities:
Ropes Course & Zipline, Trap Shooting, Spa, Off-Ranch Excursions
Entertainment:
Two western cooking dinner events, Woodsie Breakfast cookout, All-day ride, Family Ride, Shodeo, Talent Show, Cowboy Singer, Hoedown with Live Band, S'mores and branding by the fire
Tips for Planning Your Vacation:
View our Recommendations
Request A Reservation
Summer Dude Ranch Vacation for the Kids
Kids begin their day of summer adventure in the supervised Kids Program, which provides a classic summer camp experience that children (and teens) will never forget. The C Lazy U dude ranch groups kids by age, encouraging them to make lasting friendships with their peers as they participate in exciting and empowering activities, such as:
Fishing
Hiking
Scavenger hunts
Archery
And more!
Our experienced counselors, some of whom were once little campers at C Lazy U themselves, share their passion for the West and for summer fun. We keep kids entertained throughout the entire day with a variety of activities specially tailored to their ideal Colorado summer vacation.
In the evenings, kids and their counselors enjoy dinner together to swap stories about the day's adventures and continue bonding with their peers.
Summer vacations at C Lazy U are a truly special experience where friendships are forged and lifelong memories are created, and where each day is a perfect balance of fun, family adventure, and just the right amount of solitude — culminating in a formative experience for your kids that's as big and grand as the American West.
Read More: How C Lazy U Ensures Your Kids' Safety on Horseback
Summer Kids' Program Brochure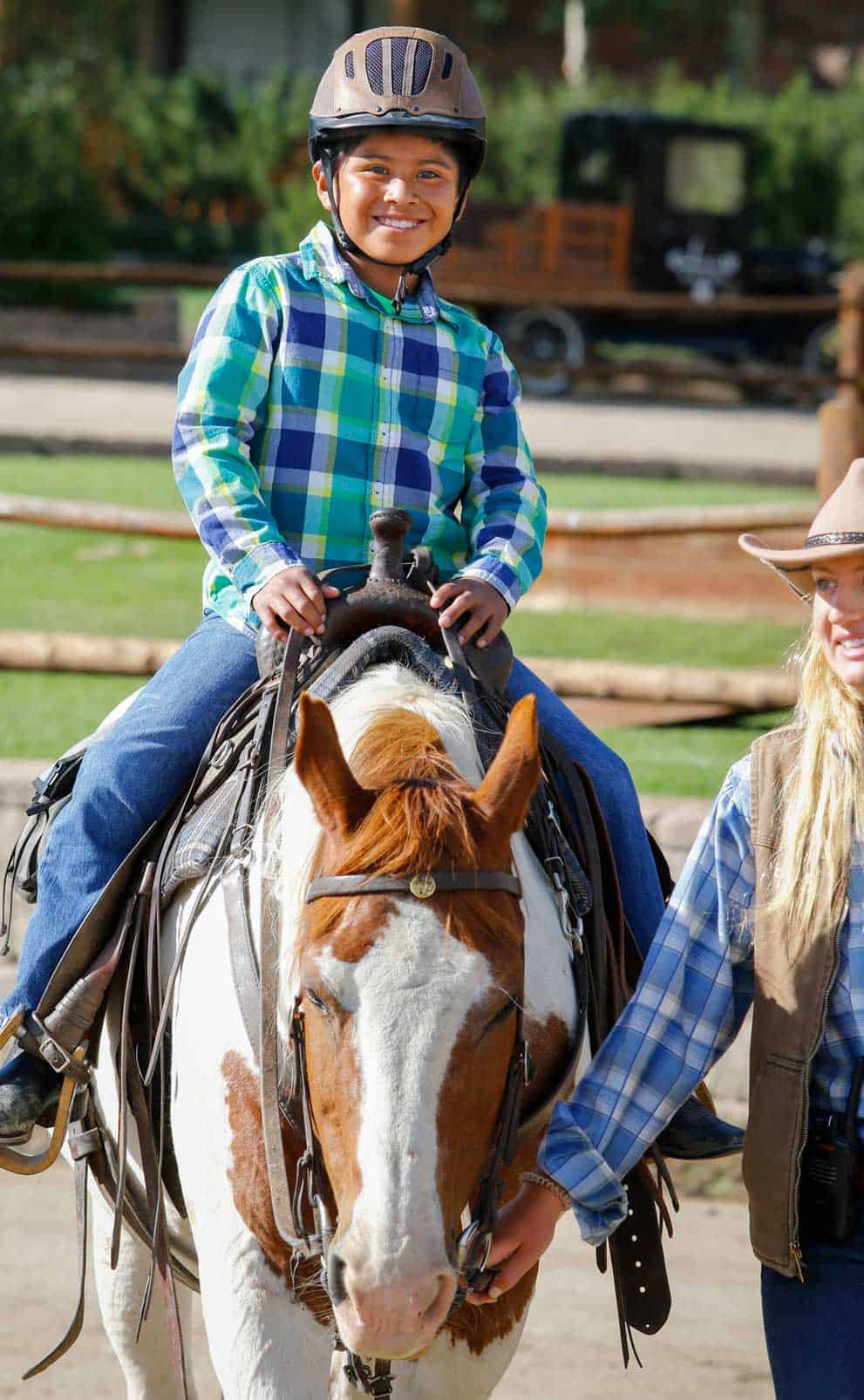 Experience the Adventure for Yourself
No words can truly paint the picture of what a C Lazy U vacation is like – and that's why you just have to come and see the magic for yourself. Discover why Condé Nast named C Lazy U one of the top ten resort destinations in the entire world, and find out first-hand how our award-winning commitment to service has reinvented and reinvigorated all-inclusive Summer family trips.
Availability is limited and spaces are filling fast, so reserve your family's spot today!
Summer Specials and Events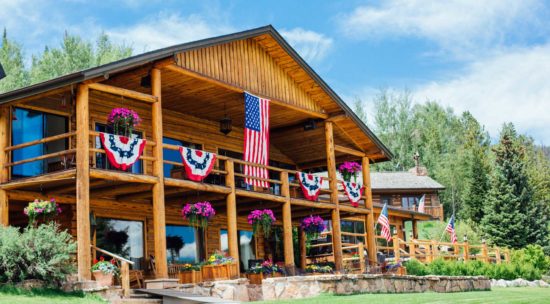 Red, White & C Lazy U 4th of July Celebration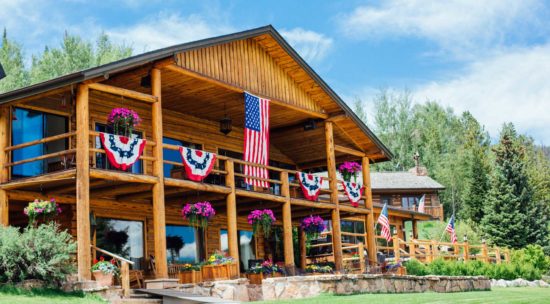 Celebrate the 4th of July C Lazy U Style! Book your stay for this week to experience a memorable dude ranch summer vacation on Independence Day.
Celebrate with a fantastic fireworks display
Take part in a parade, complete with your family's own flag
All-inclusive stay includes horseback riding and dozens of other daily ranch activities
Get the details »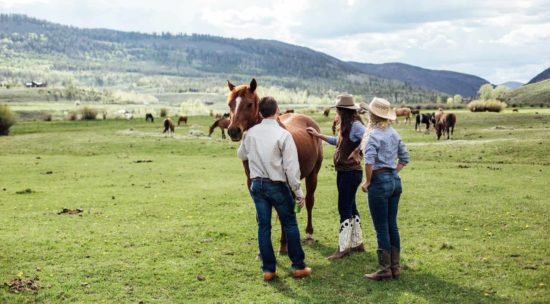 Adults-Only Getaway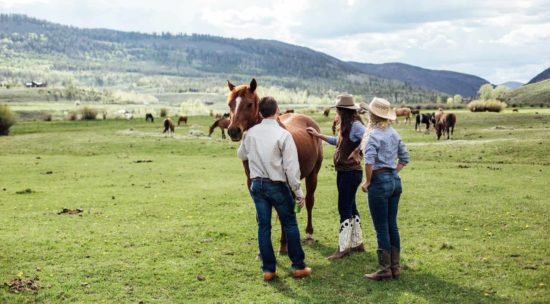 Join us for a late-summer adults-only getaway at C Lazy U to focus on yourself or your significant other.
Get outdoors and play like kids during Colorado's amazing late summer weather
Enjoy uninterrupted conversations in the company of adults
Do all the included ranch activities you want plus enjoy access to the Lazy You Spa
Get the details »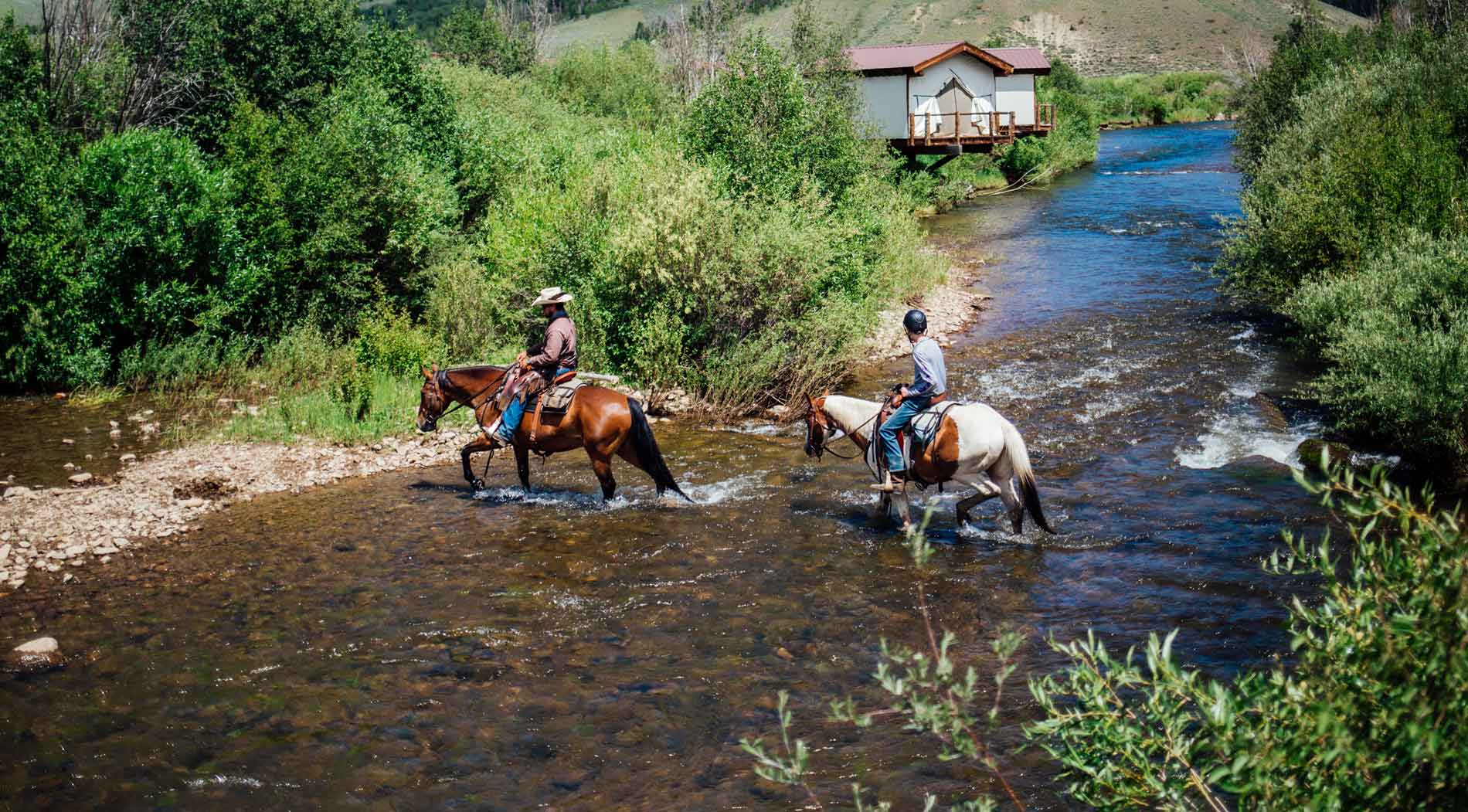 Summer Family Short-Stay Special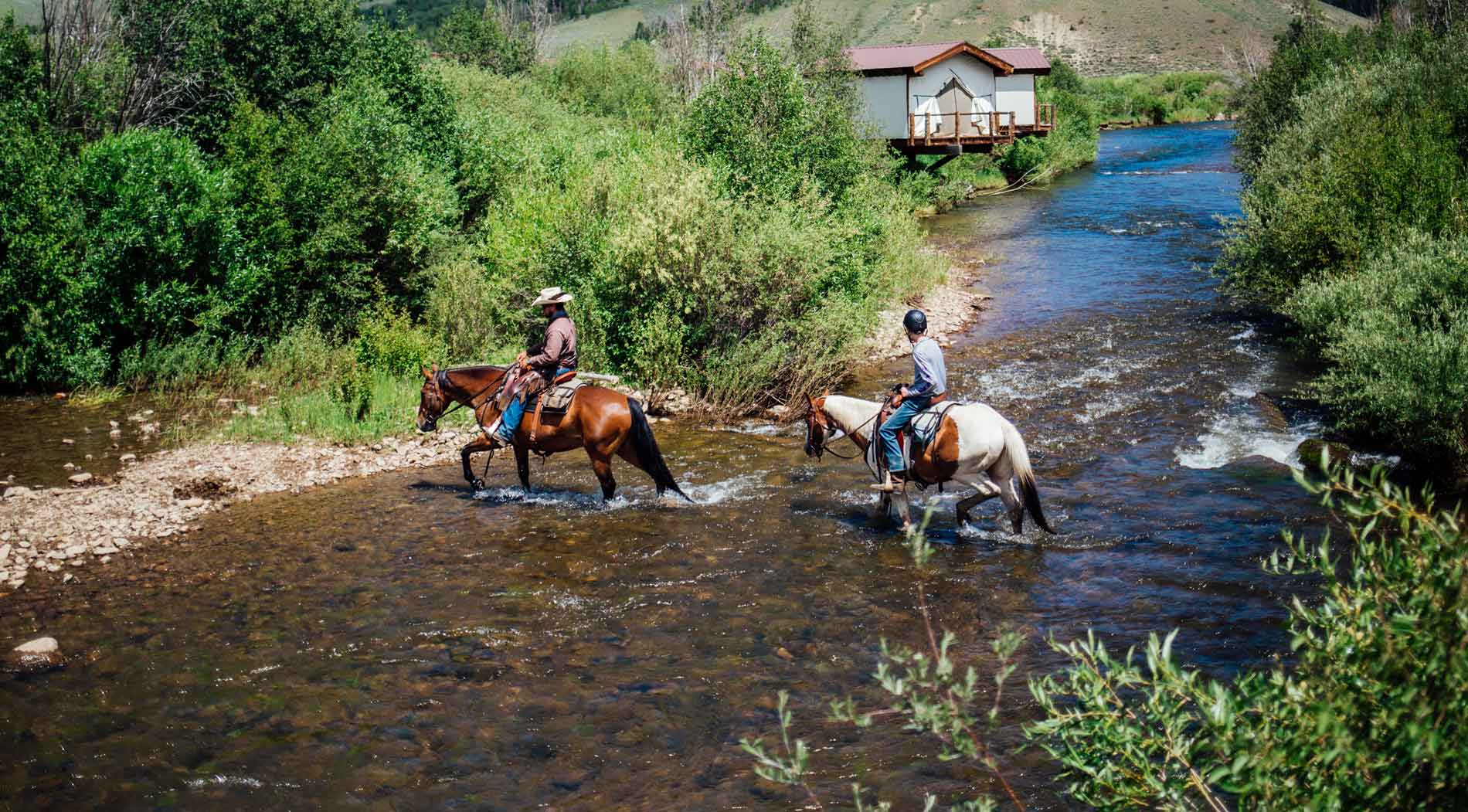 Enjoy the magic of C Lazy U Ranch without the commitment of a full week!
Ride horses, swim in the pool, or do myriad other activities at the ranch
Sleep in luxurious lodging and dine on gourmet meals
Get the details »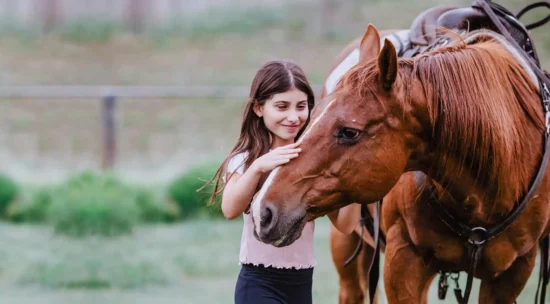 Summer 2024 Dude Ranch Vacations Availability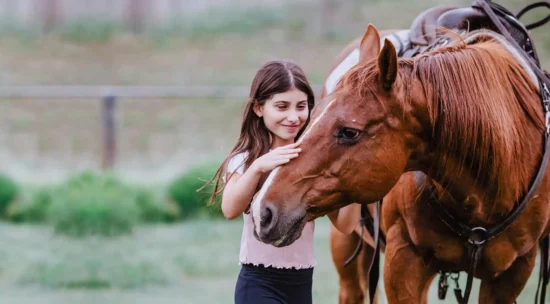 Our summer season kicks off on June 9, 2024 with our full kids' program and a full complement of staff to serve you! But we sell out those few summer … Continued
Get the details »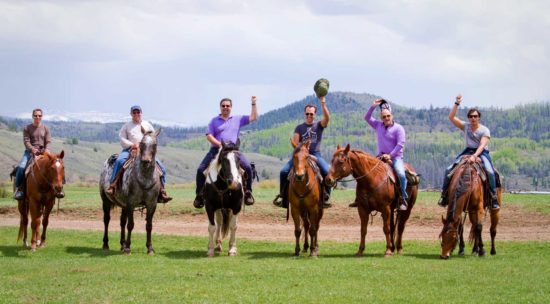 Early Summer Adults-Only Getaway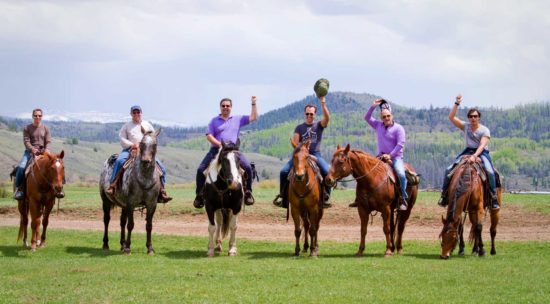 Join us for a rare opportunity to enjoy a summertime adults-only getaway before families take over the ranch for the summer!
Get up close and personal with nature during Colorado's amazing summer weather
Enjoy the company of adults and uninterrupted conversation
Do all the included ranch activities you want or just relax by the pool, your choice!
Get the details »
Groups at C Lazy U in Summer