C Lazy U dude ranch is famous for our exhilarating horseback rides, scenic views, and authentic western experiences. To strike the perfect balance between relaxation and adventure, escape to our beautiful Lazy You Spa.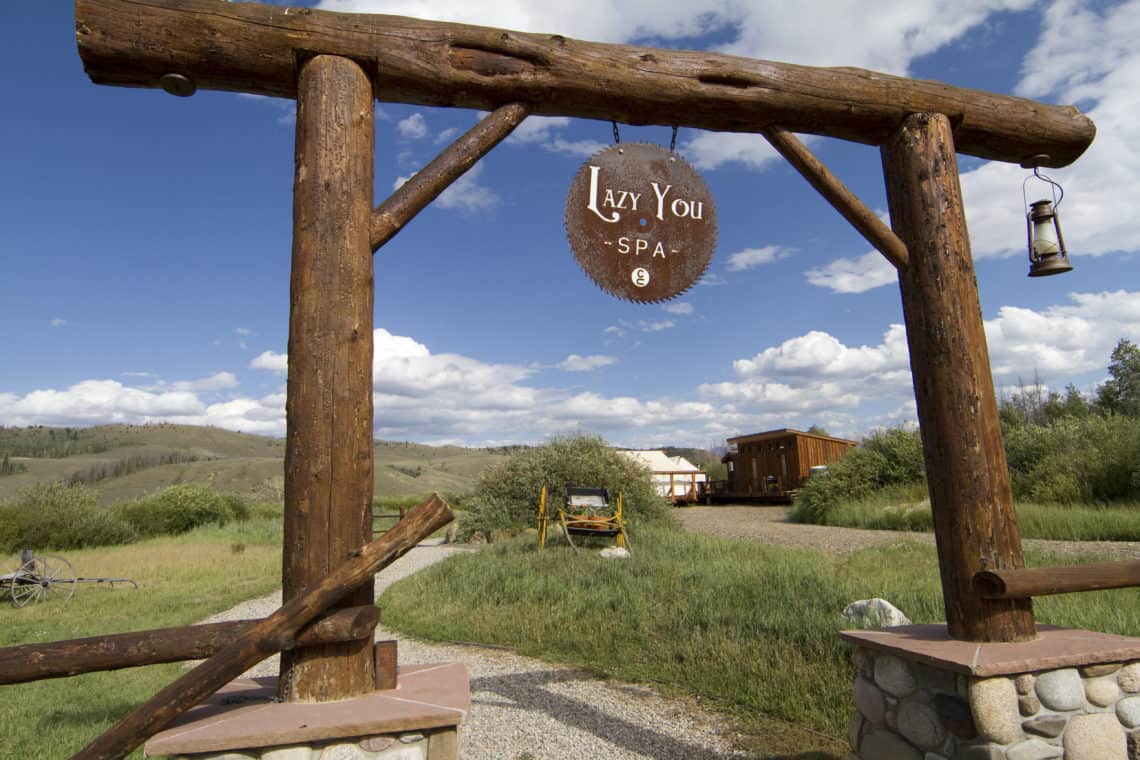 Set on the banks of Willow Creek, the beauty of our spa and the tranquility of our treatments will help you unwind after your day on the ranch. Read on to learn more about what to expect from our luxurious spa!
Set The Scene
At the Lazy You Spa, the stage is set for true relaxation. In the summer, our spa is housed in six luxurious tents suspended over the river. Two of the tents even have glass floors, so you can watch the river rush by as you sink deeper into your treatment.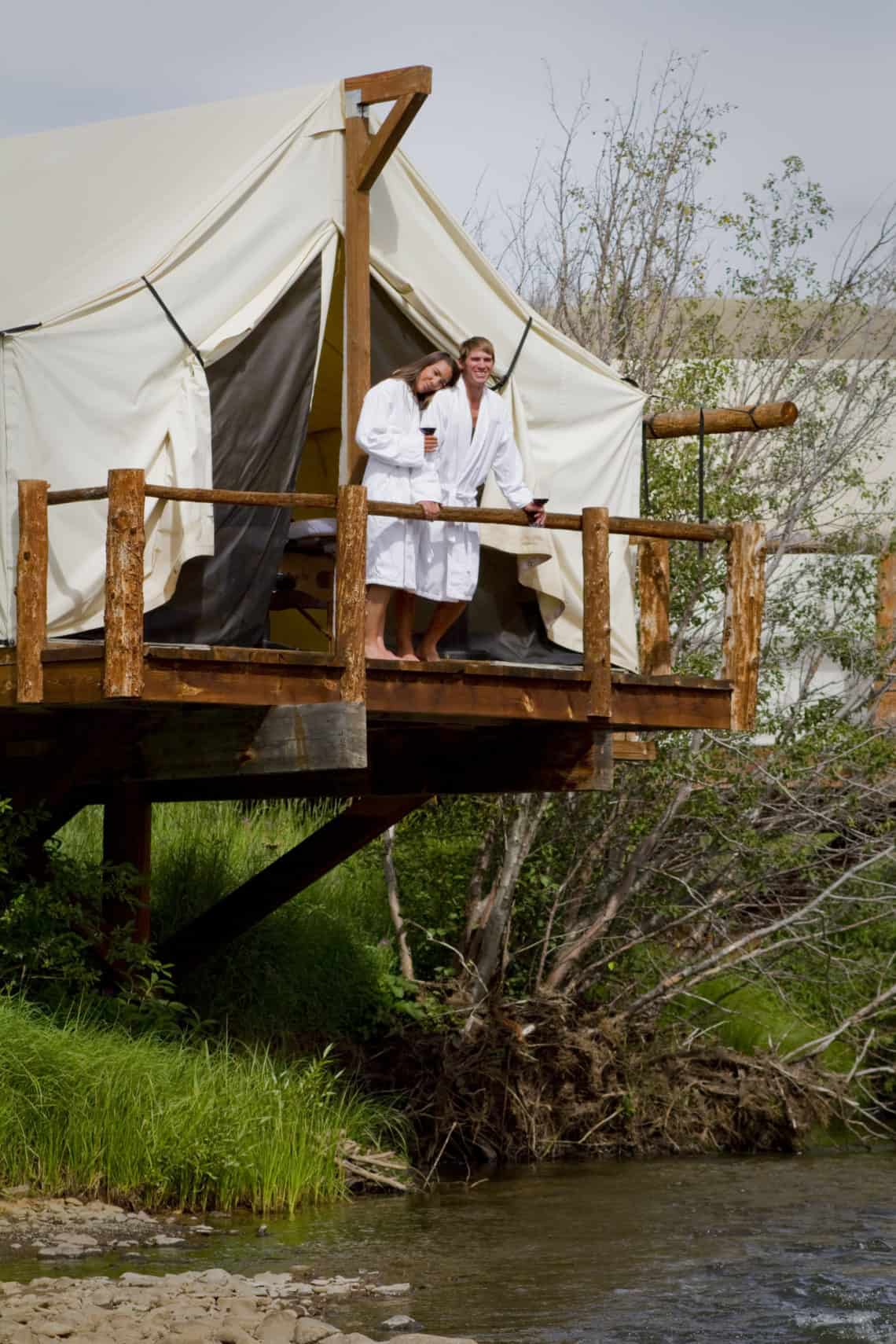 In the winter months, our services are moved to the coziness of our winter spa location, or you can enjoy our services from the comfort of your own cabin.
Work Out The Stress
After a day of horseback riding or adventuring, pamper your sore muscles with a massage. Our Lazy You signature massage is a ranch favorite and features a full body massage coupled with aromatherapy and warm oil.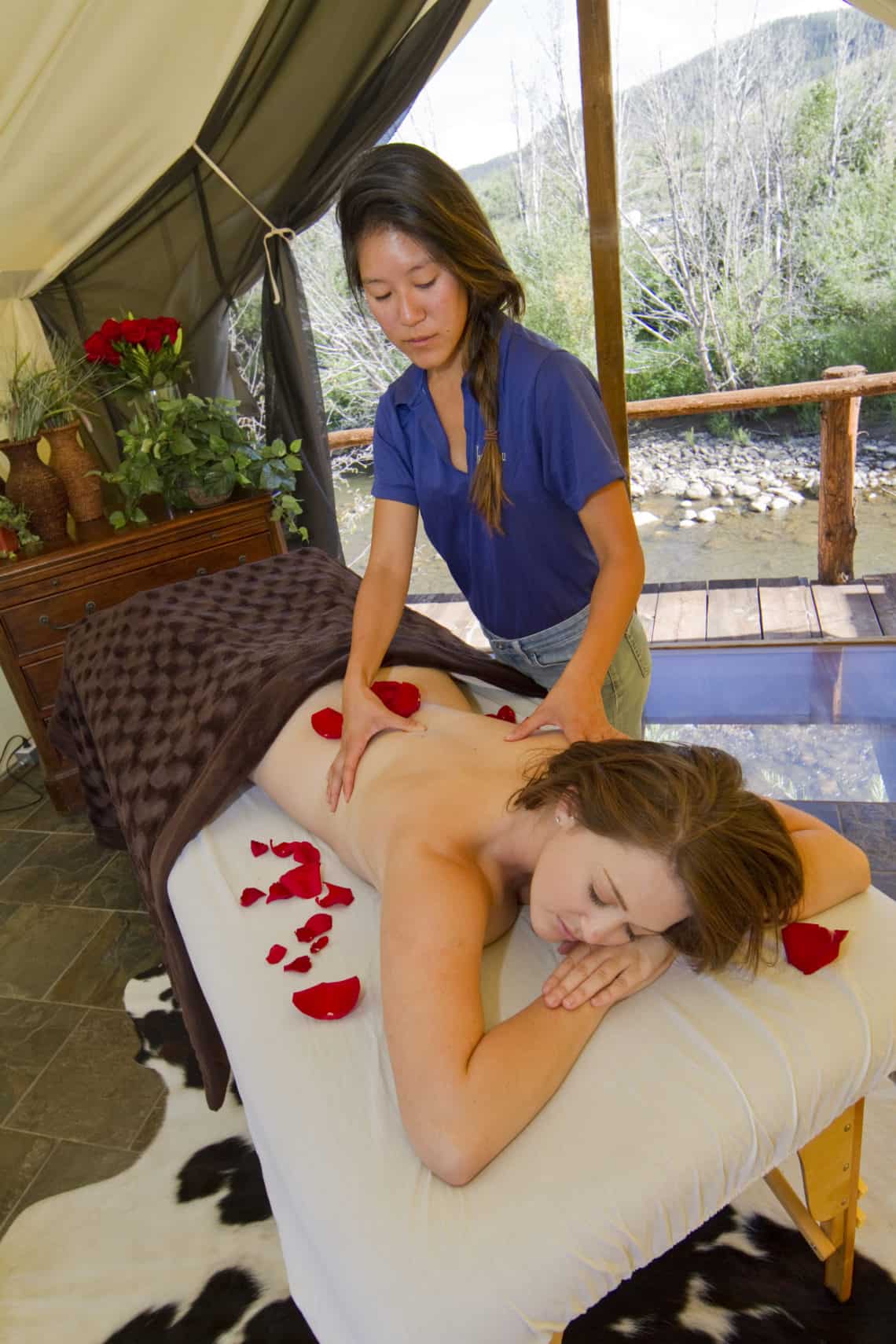 Lay back and relax as your therapist improves your circulation, kneads away knots, and leaves you in a tranquil state. 
Take time for your well-being while experiencing one of the best dude ranches in the world.
Get Glowing Skin
Nourish, hydrate, and cleanse your skin with our skin treatments. Our multiple facial treatments are customized to your skin type to create a decadent and healing treatment.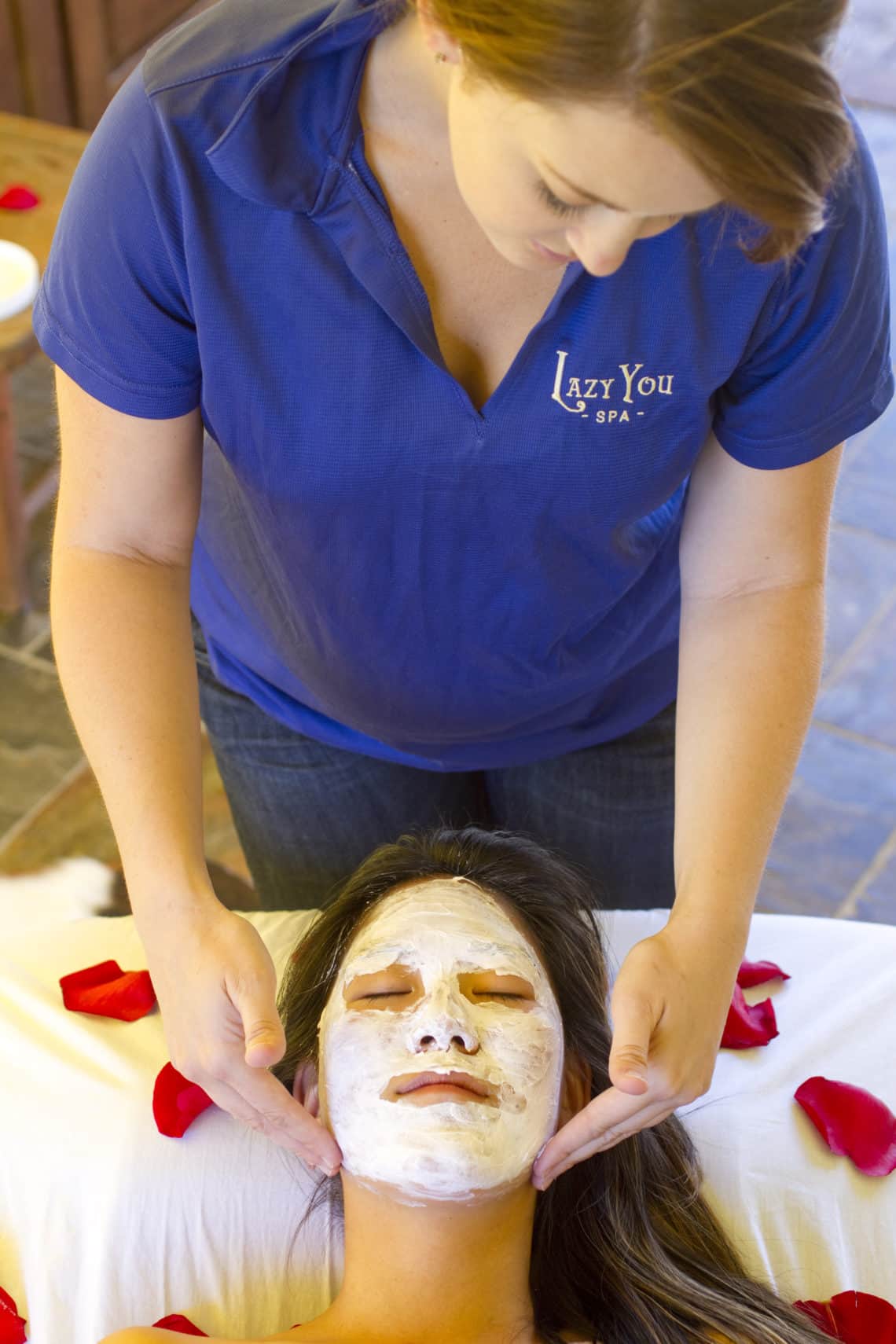 For a whole-body experience, try our wrangler wrap or soothing scrub to exfoliate, detoxify and tone your skin. After a dusty trail ride, nothing feels better than this!
Try A Ranch Specialty
For the fastest way to melt away stress in your body and mind, try our signature Cowboy Copper Tub Soak. Relax in our deep copper tubs while you take in the picturesque views of the Continental Divide. You can even sip on champagne or wine during your soak – a perfect way to begin or end your time at the Lazy You Spa.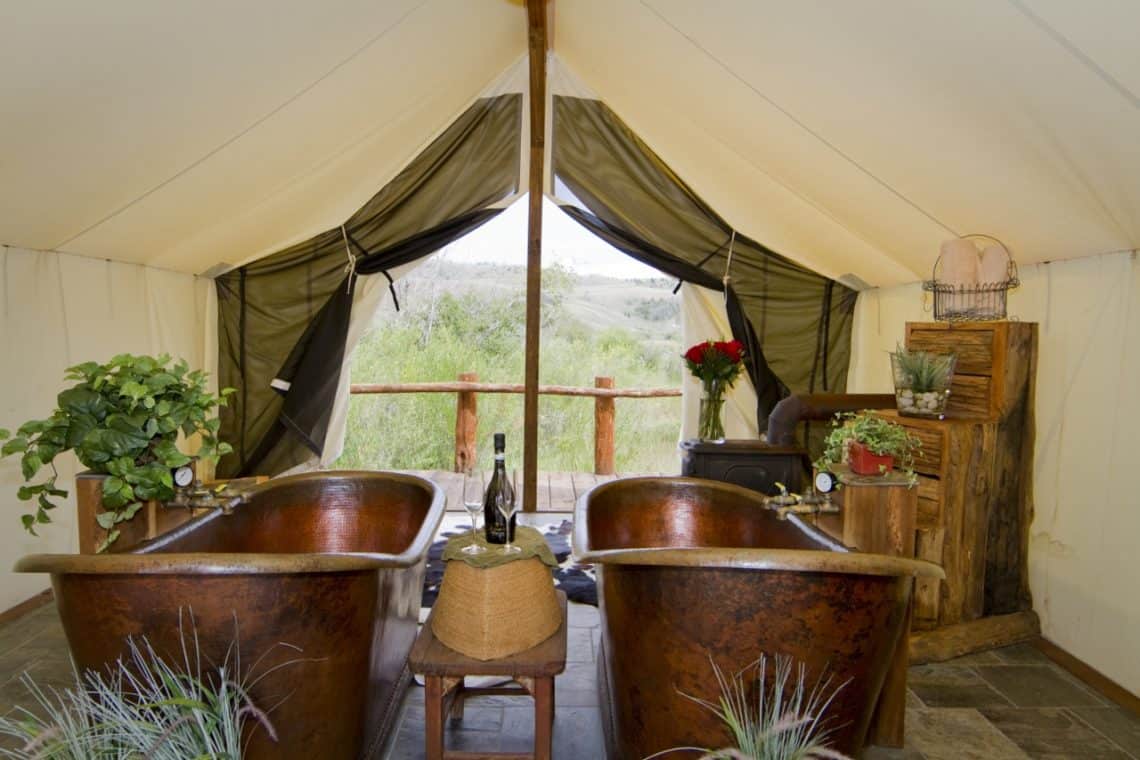 Spa services can be booked prior to your arrival or on-ranch at the Outfitter's Cabin. With so many options for relaxation, the hardest part of your day will be choosing which treatment is right for you. Check out our spa menu and get to planning your perfect day!