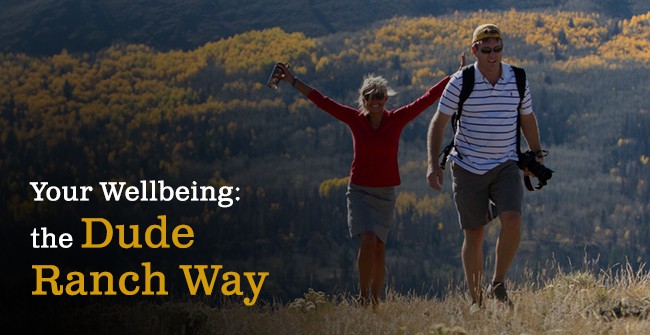 We've been thinking a lot about wellness lately, thanks to the good influence of Cathy Woods, the cowgirl/yogini who will be guiding the upcoming three-day Mind Body Equine retreat for women.
In case you can't make it to the retreat in May, we have plenty of other ways to nurture mind-body wellness all year round at C Lazy U. Sign yourself up for some self-care with Western flair at our elevated mountain getaway.
Therapeutic encounters with the horses
Equine therapy is a very real thing. Interacting with these large, docile creatures works in powerful and healing ways, and traditional riding is a great way to bond with a horse. Another way to feel the positive effects of a horse's companionship is to take a ride on our special feed wagon for the inside scoop on animal husbandry at the ranch. Or simply take a stroll over to the stable to pay the horses a home visit. They love guests! The ranch hands are happy to help you feed treats to the horses and feel the warmth of their friendly nuzzling. Stress levels fall as you commune with our gentle residents of the stable.
Breathe deep in nature
There's no question about it: deep contact with nature soothes the soul. At C Lazy U, we're lucky enough to be surrounded by wilderness and the Rocky Mountain National Park. With an expansive trail system and our seasoned guides, you can choose your own adventure for getting outdoors. In the winter, discover the rhythm and serenity of snowshoeing through a forest of freshly fallen snow. In the summer, stretch your legs on a rejuvenating hike. We'll share trail maps and all sorts of firsthand knowledge to help you pick the best route for your wellness goals.
Check out C Lazy U's 5 Must-See Locations in the Rocky Mountains.
Practice mindfulness with a spa treatment
Mindfulness is about staying present in the current moment. Take in the sensations of the Lazy You Spa consciously, and let our master practitioners lift your mind and body to blissful relaxation. If spa treatments aren't your thing, make time for a soak in the pool's spring-fed hot tub, or simply find your bliss in the luxury of your  cabin, soaking in a bathtub or by the cozy fireside.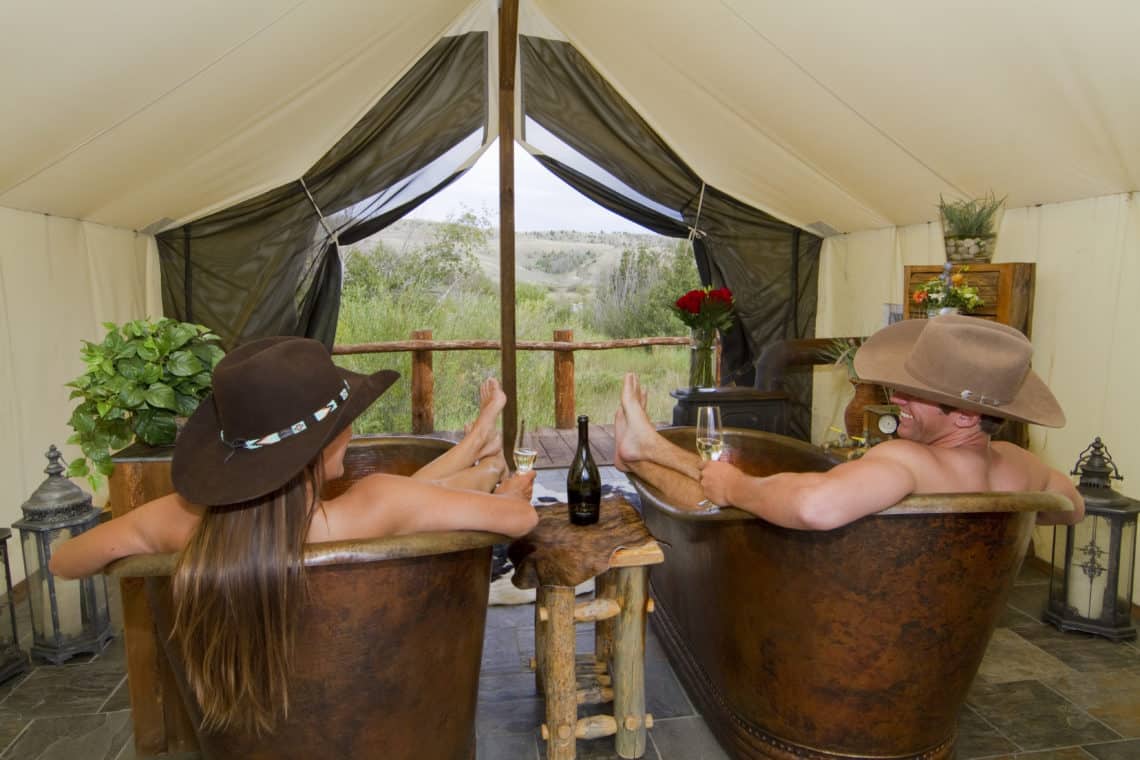 Combine yoga with nature
Don't forget to pack your yoga pants! Yoga is a part of our wellness culture at the ranch. Look for upcoming yoga retreats on our events calendar, or sign up any time for an on-demand yoga session at our fitness center. Looking for that perfect yoga-in-nature combination? Ask about our special Hike to Yoga excursions. The lookout points will not disappoint.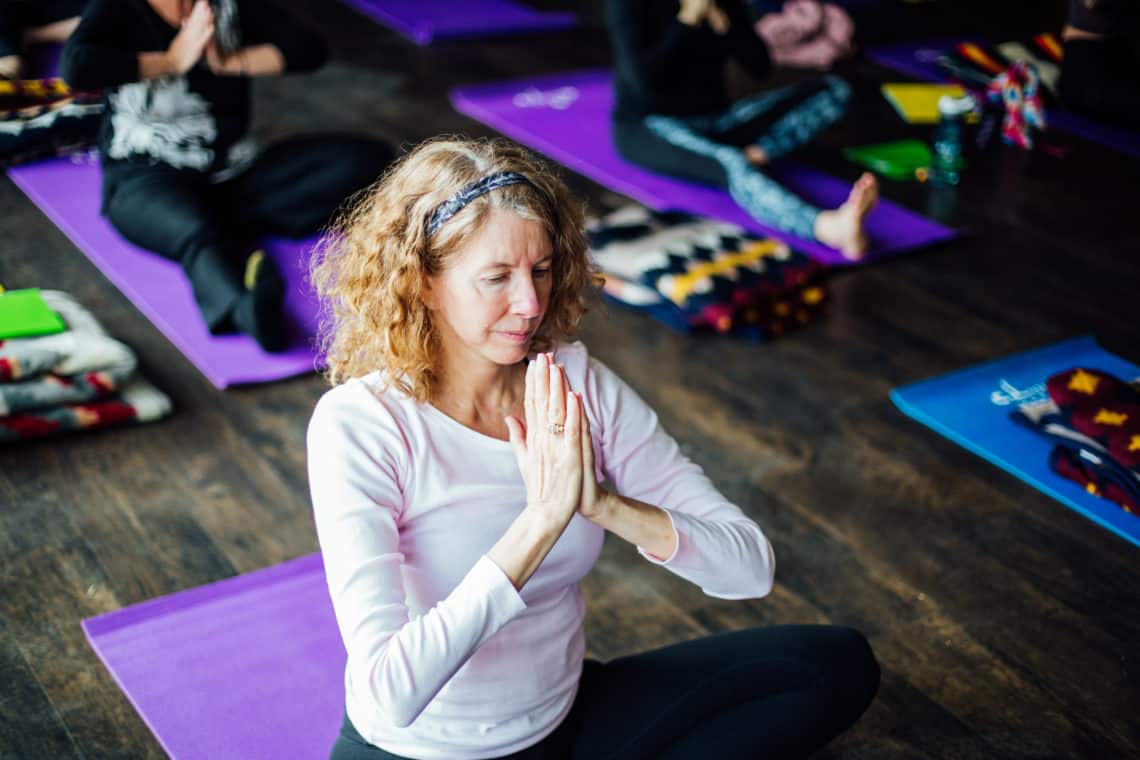 Take some time off from the kids
A break from the kids equals instant stress relief. Family vacation at C Lazy U strikes a good balance between togetherness time and parental freedom with our Kids Programs. Leave the youngsters to us during the day, then convene again for meals. Kids and teens are in good hands with our expert counselors, who fill their days with action-packed ranch fun. How you fill your days is entirely up to you!
Give yourself some self care at one of the best all-inclusive resort experiences in the world!