« Back to All Specials & Events
Find Your Inner Cowgirl through Body, Mind, Equine
May 5, 2022 - May 8, 2022
Special Event Navigation
A 3-night, horse & yoga retreat experience with Cowgirl/Yogini Cathy Woods, author of Yoga for Riders and national clinician.
DATES: May 5-8, 2022 (Note: no horseback rides on Sunday, May 8)
RATES:

$550 per person, per night for double occupancy. Base rate total with Tax and Resort Fee is $2,071.71
$660 per person, per night for single occupancy. Base rate total with Tax and Resort Fee is $2,487.51

All 3 nights required
The event starts at 3pm on ranch and ends after lunch on the day of departure.  Please make sure you arrive on ranch by 3pm on May 5th, and book a flight departing Denver in the late afternoon/early evening on the day of departure so you can enjoy the morning activities (except horseback riding—the horses have Sunday off) and lunch.
What do you get when you combine a yogi, horses and a world class ranch? — A, fun and educational awareness journey through yoga and horses!
Improve yoga, horse and life-skills, while exploring and harnessing The Spirit of the Cowgirl. Learn about the parallels of yoga and horsemanship.
Great solo retreat, girlfriend's getaway or for mothers and daughters!
Body, Mind, Equine™ is not about doing yoga postures on the back of a horse though, a few stretches are done in the saddle. The program is about how to use yoga & yogic principles to improve horsemanship from ground to saddle and become a more aware, conscious rider. Many of the skills can be applied to daily life, such as body and breathing awareness, creating a balanced life, and learning to be in the present moment, to name a few.
All levels of yogis and riders are welcome – including beginners. Cathy works with you from where you are and at your own pace.
Greet the day with morning meditation, gentle yoga, and good stretches for riders, followed by workshop topics. Time is spent on the mat, then in the arena with horses for energy exercises/experiences and of course, afternoon trail rides! We also include a mindful grooming session which is a favorite among participants.
When women come together in an authentic way, renewal, empowerment, support and heart-centered connections transpire. Cathy calls this, "the magic of retreat."
Cathy is a long-time yoga teacher/retreat leader, avid trail rider, and the creator of Body, Mind, Equine. She offers programs nationally and has had many published articles and is the author of the book
Yoga for Riders,
published through
Trafalgar Square Books
in May of 2020.
Note: Cathy Woods does not claim to be a horse trainer or riding instructor; her goal is to assist students in becoming more aware, conscious riders as they identify how yoga applies to horsemanship.
Testimonials:
Horses and yoga??? YES!! I recently had the opportunity to participate in Cathy Woods Equestrian Yoga Retreat at C Lazy U Ranch. Since I neither ride or do yoga, my concerns were immediately put to rest! Cathy expertly and patiently worked with our group, taking into account the level of each individual participant. The weekend was perfectly planned and Cathy is an exceptional leader. The ranch was magnificent and the experience enlightening! I highly recommend a weekend retreat with Cathy! It will change your life!

– Dianna G – Sarasota, FL
"Find Your Inner Cowgirl through Body, Mind, Equine" is the ultimate retreat if you are looking for an experience that underscores the meaning of positive self-care. As a Licensed Clinical Psychologist, I own and operate a small mental health practice. It is essential for me to take care of myself so I can help others through their own healing process. I have attended this retreat twice and I am attending again in 2019. My experiences with this retreat have truly been transformative. Everything about this experience is amazing. C Lazy U ranch is the perfect venue. The staff are accommodating and a real pleasure to interact with. The meals are delicious and you will never go hungry. The daily jingles are wonderful. There are no words to express the magnificence of remaining present as hundreds of horses thunder to and from pasture. I would describe the other women who attend this retreat as strong and soulfully beautiful. I immediately felt bonded to them and it was incredible to experience the safety and acceptance every woman openly and willingly shared with one another. I believe all this was impeccably planned by two devoted women; Cathy Woods and her dedicated assistant, Amanda. Together, these women exemplify the meaning of "Namaste." So, if you are looking for peace and tranquility by the way of the cowgirl, your journey will not be complete until you embrace your inner strength through love and self-compassion. I look forward to meeting all of you in 2019.

– Dr. Danielle M. Mink
The Find Your Inner Cowgirl through Body, Mind, Equine workshop at the beautiful C Lazy U Ranch in Grandby Colorado was a joyful experience full of glorious surprises including the beauty and grandeur of 200 horses against the backdrop of the Rocky Mountains. One might think that participants be well versed in both yoga and horsemanship or at least one or the other. Yet, it seemed that those who attended embodied simply joy surrounding a yoga experience that included a 3-day assignment with a mentor horse. There were many revelations through the weekend accompanied by good food, friendship, leisure time and a phenomenal body tune up with yoga practice and on horseback. Long post ride soaks in the tub were enjoyed by many. Cathy Woods is a passionate experienced yogini and horsewoman who along with her assistant Amanda turned the weekend into magic. C Lazy U Ranch has got the mojo with hosting this kind of group and it was beautiful to see how they loved us and the work that they do on the ranch. If you feel called to participate, you will not be disappointed.

– Cheri McClure Elliott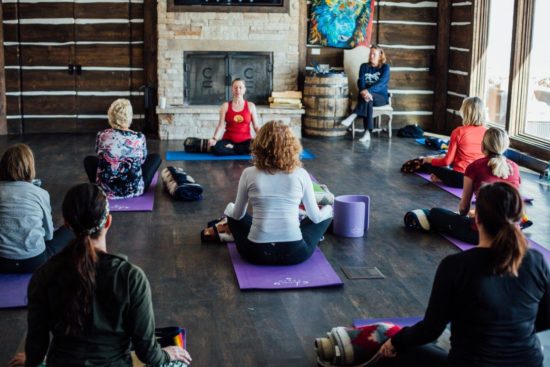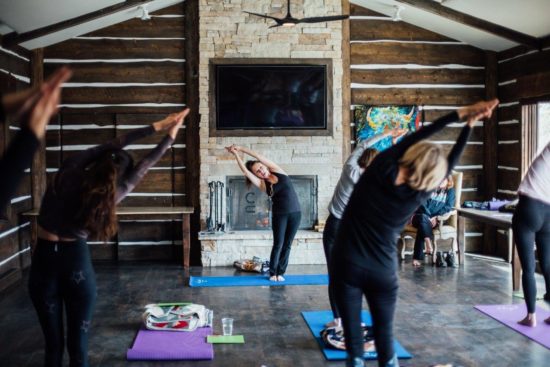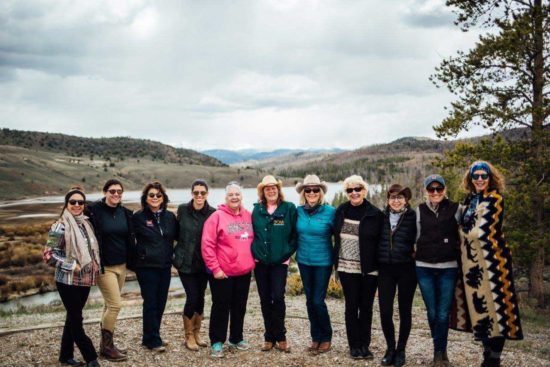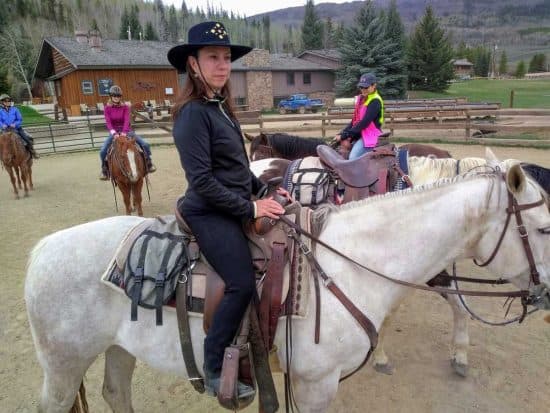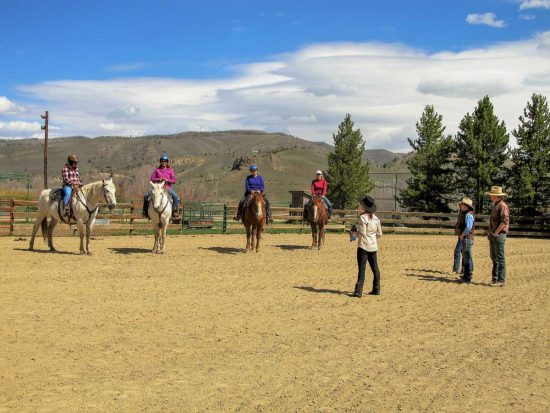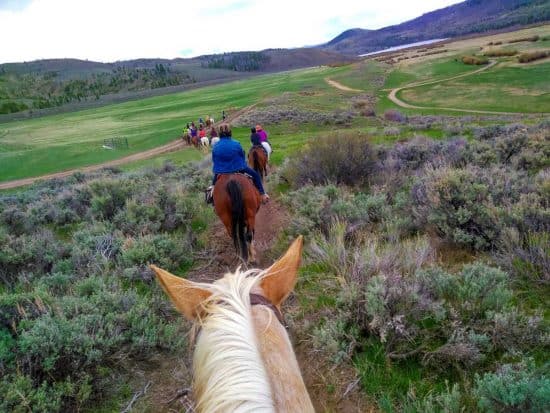 Helpful Links
---