« Back to All Specials & Events
Adults-Only 3-Night or 7-Night Getaway Early Summer
June 5, 2022 - June 8, 2022
June 5, 2022 - June 12, 2022
Special Event Navigation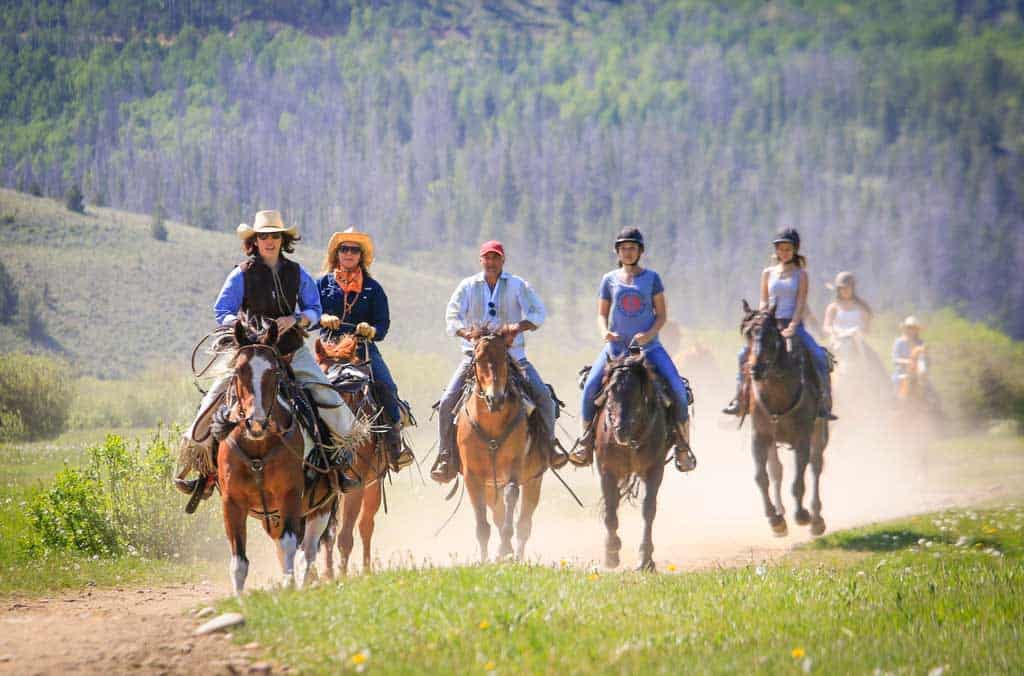 The grown-ups are taking over the ranch for those lazy summer days after Memorial Day Weekend. Enjoy the gorgeous early summer weather in the Rockies without any kids around. Hike, bike, ride horses, fish, or pamper yourself at the Lazy You Spa – it's all available to you and the other adults on ranch. Use the time to get closer to your spouse or take some overdue "me" time to recharge. Don't miss this rare opportunity to enjoy summer on the ranch before the family weeks take over!
DATES:

June 5 – 8, 2022 (3-night getaway)
June 5 – 12, 2022 (7-night getaway)

RATES (per adult per night):

Double Occupancy: $550
Single Occupancy: $660

3-night or 7-night minimum stay required via dates above (only two options)
No horseback riding on Sundays
*Rate includes 3 gourmet meals daily, luxury lodging, evening entertainment and special programming, as well most ranch activities.

A very popular special, book early to ensure your cabin!
NOTE: No kids allowed after June 3 (members' kids ok if staying at members' homes)
---