The C Lazy U dude ranch sits in some of Colorado's most beautiful country. With the ranch as your home base, you have access to a huge variety of outdoor Colorado activities like white water rafting, mountain climbing, hot air ballooning, and more. Nearby are some of the area's best golf courses too.
Our Ranch Concierge is happy to help you book excursions to complement your horseback riding vacation or Colorado family vacation at the C Lazy U Ranch. With our intimate knowledge of the surrounding area we can recommend a wide variety of colorful off-ranch activities to make your Colorado ranch vacation complete.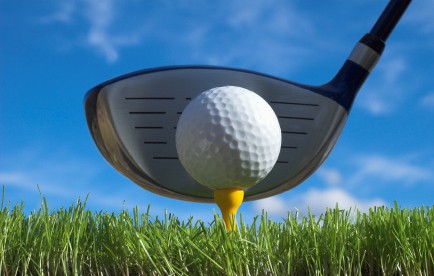 Local Rodeos
The older teens go on "field trips" into town for local rodeos with C Lazy U counselor supervision. The whole family will find the rodeos in Granby great entertainment as well if you choose to venture off the ranch. Ask the Ranch Concierge for the local rodeo schedules and locations.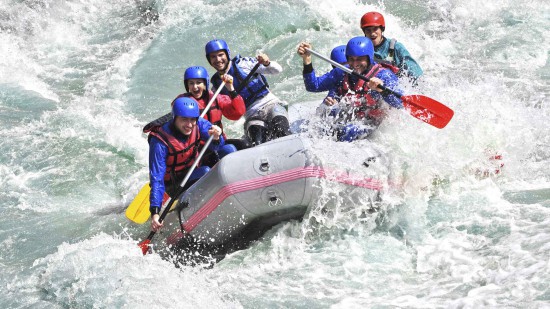 White Water Rafting
If you are up for an adventure on water, go Colorado white water rafting! We will be happy to make reservations for you and your family and friends. Choose a full or half day on the Colorado River or Clear Creek River. The Ranch Concierge can provide you details and pricing and make your arrangements. Rafting is available Monday through Sunday (June -Labor Day Weekend).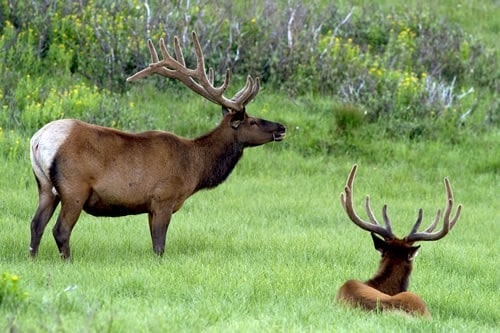 Explore Rocky Mountain National Park
Rocky Mountain National Park is situated along the northern edge of the C Lazy U guest Ranch. The famous Trail Ridge Road winds through the park, crossing the Continental Divide at a 12,183 ft. elevation, making it the highest continuous paved road in the Continental United States. Eleven miles of this highway travel above tree line, the elevation near 11,500 feet where the park's pine and evergreen forests come to a halt. As it winds across the tundra's vastness to its high point, Trail Ridge Road offers visitors thrilling views, wildlife sightings, and spectacular alpine wildflower exhibitions, all from the comfort of your car.
As with on the ranch itself, it is never a surprise to see a wide variety of wildlife. You might spot herds of elk, deer, and bighorn sheep. The Continental Divide provides a stunning backdrop to the meadows below. Let our Ranch Concierge help you plan a side-trip to Rocky Mountain National Park during your stay. At all elevations, the drive on Trail Ridge Road is a memorable adventure.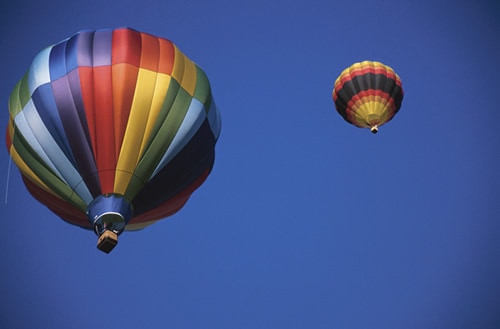 Hot Air Ballooning
Go ballooning high above the Rocky Mountains with local hot air balloon tour operators! The balloon tours cater to individuals, couples, families, and large groups with a balloon fleet that comfortably carries up to 10 passengers per balloon. Their mountain flying experts are FAA Commercial pilots, ensuring a safe, quality flight. All flights are celebrated with a traditional champagne toast: a 200-year old tradition. Flights are available Monday through Sunday and follow the sunrise schedule. All ages can enjoy this unique experience. Please contact the Ranch Concierge for pricing. Refunds are given with 72 hours' notice. The Ranch Concierge can provide more details and help you sign up.
Note: C Lazy U Ranch is not affiliated with 3rd party vendors. All outside vendors are independent of the Ranch.