Colorado is a beautiful state with a vast array of wildlife, native plants and scenic vistas. At night, millions of stars shine down on the C Lazy U Outpost to provide the best camping experience that the Great American West has to offer. The whole family can spend time together in the Great Outdoors while still enjoying all the luxuries of C Lazy U dude ranch. You and your family will enjoy the beauty of nature with a night of s'mores, ghost stories and some good old fashioned family bonding. You will cherish your camping memories on your Colorado family vacation long after you have left the ranch.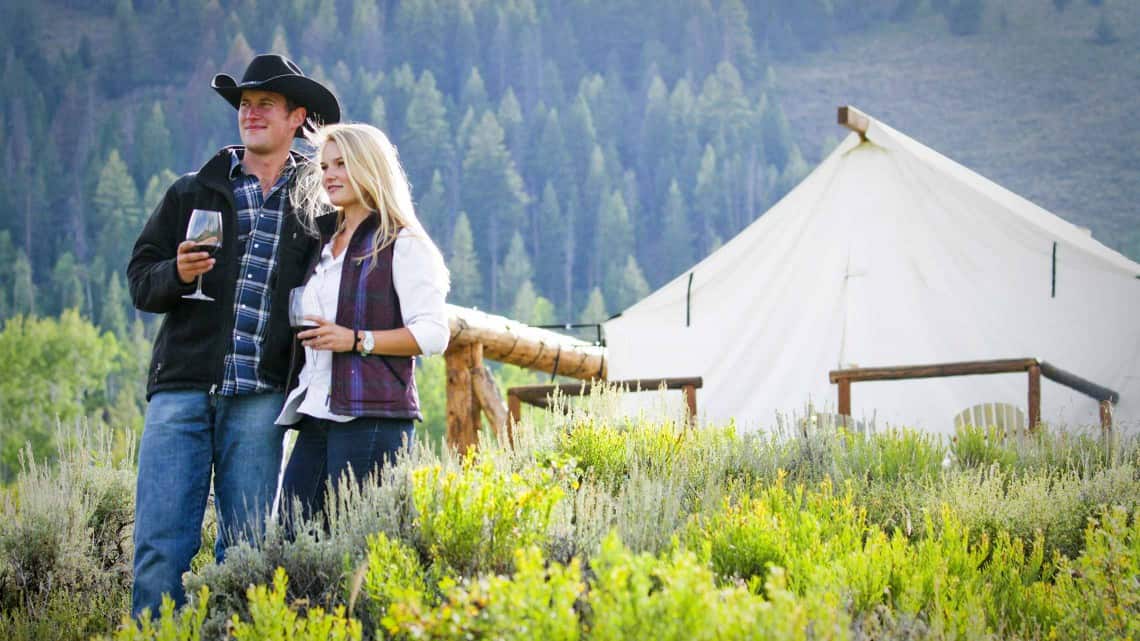 Camping is pure fun, and every family should squeeze in a night under the stars as part of their family ranch vacation. You decide which night you would like to venture off into the wilderness, and we will take care of the rest! Enjoy the same luxuries of your cabin – even while being surrounded by the beauty of Mother Nature – during your cowboy camping experience.
Your night of family camping begins after dinner and after you have chosen your desired amount of participation in the activities on ranch that evening. When you're ready to strike out into the wilderness, a ranch hand will guide you to the Outpost. A cozy tent with a s'mores kit and the rustic ambiance of the Great Outdoors will be awaiting you. No need to struggle with setting up a tent or building a campfire; everything is ready and waiting for you. Spend this time away from the rest of your ranch friends to share stories with the kids and to learn how their time at C Lazy U dude ranch has affected them. Gather around the fire, share stories and laughter, and build some sticky s'mores. Enjoy the sounds of the nighttime wildlife and the blanket of stars above you before settling down in your comfy beds and smiling at all the new memories you are creating under the stars.
Accommodations include one tent with a king bed, one tent with three twin beds, a fire pit and breathtaking views! A ranger ATV and a radio will be provided for you as a safety precaution so that you can be safe while feeling adventurous on your Colorado family vacation.