As a working dude ranch, C Lazy U offers world-renowned horseback riding for children, teens, and adults. Although the ranch is home to over 200 horses, you won't see all of them on the trail.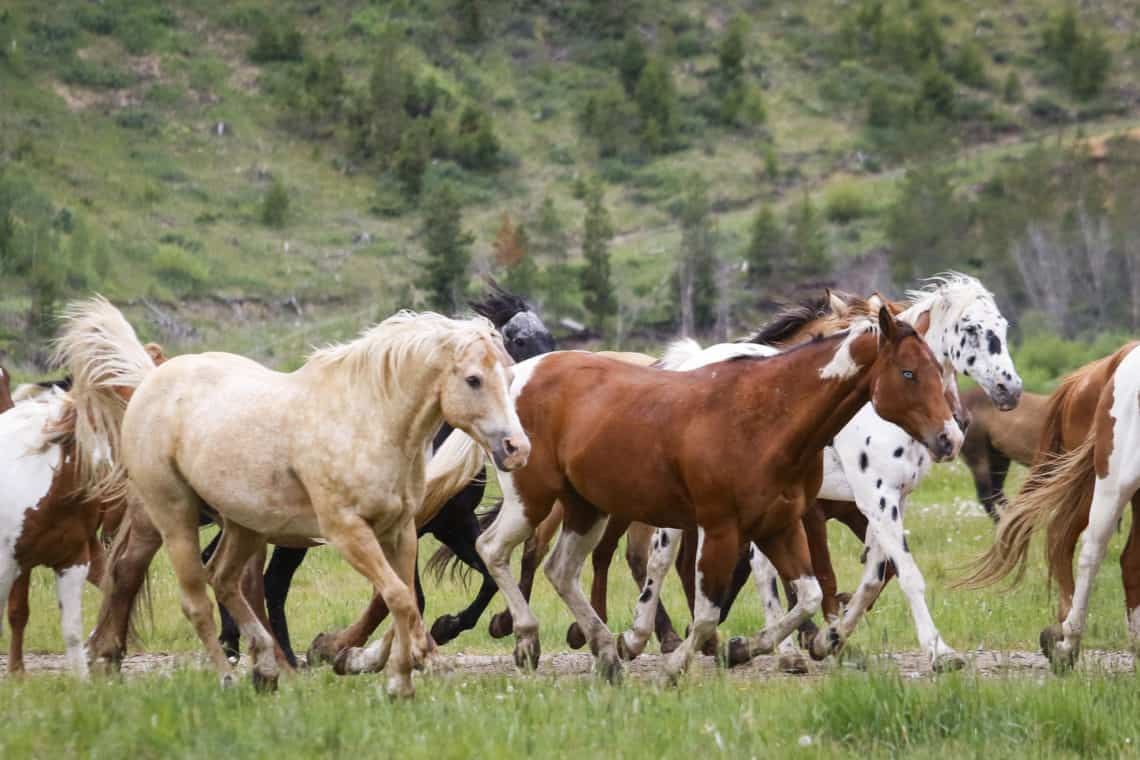 Read on to learn more about the different kinds of horses at C Lazy U, what they do, and meet some of our fans' favorite 4-legged friends. Giddy up!
Adult Trail Horses
As the largest group on the ranch, about 60 horses are trained for adult and teen horseback rides. With over 60 horses trained for the job, the wrangler team is able to pair each rider with a horse to match their size, stature, and riding ability.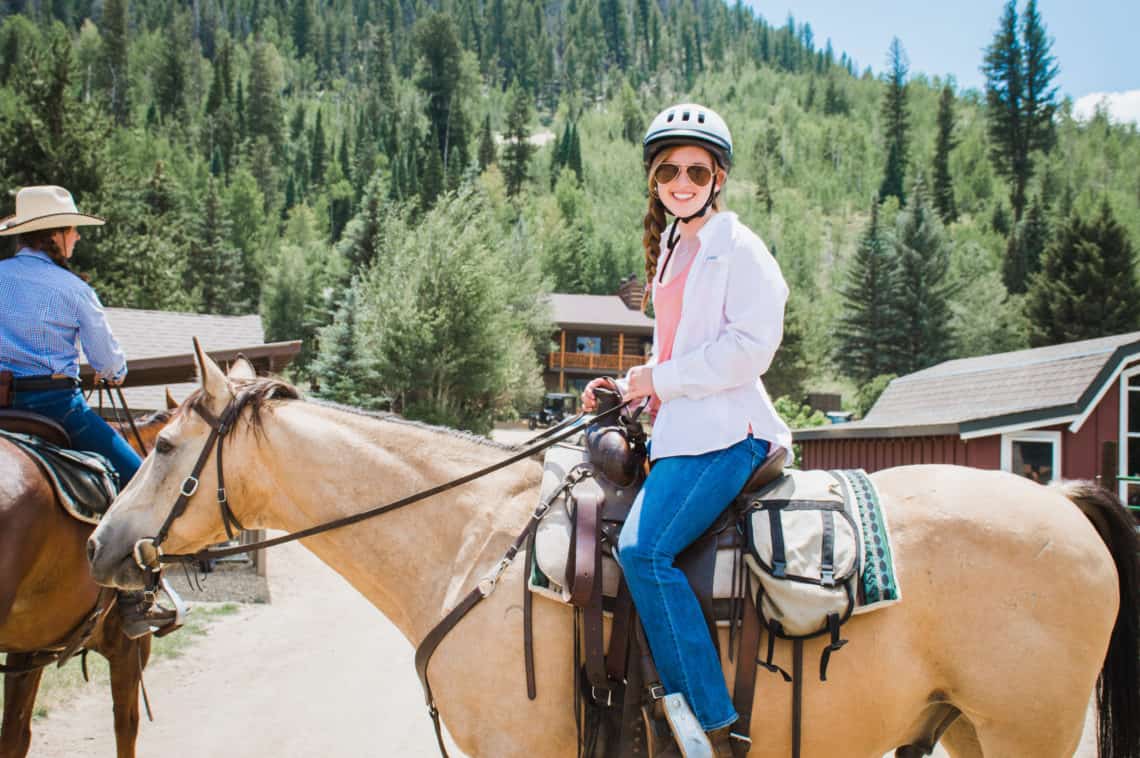 Some horses, like Virginia, Jane, and Missy, are especially good with beginners and adults that are scared of horses.
Kid Trail Horses
All kids' horses are tried and true trail horses. The majority of these horses have been on the ranch for years and have graduated from adult horseback riding to kids horseback riding. Kids and teens horses are calm, smaller in stature, and excel at making their riders feel safe.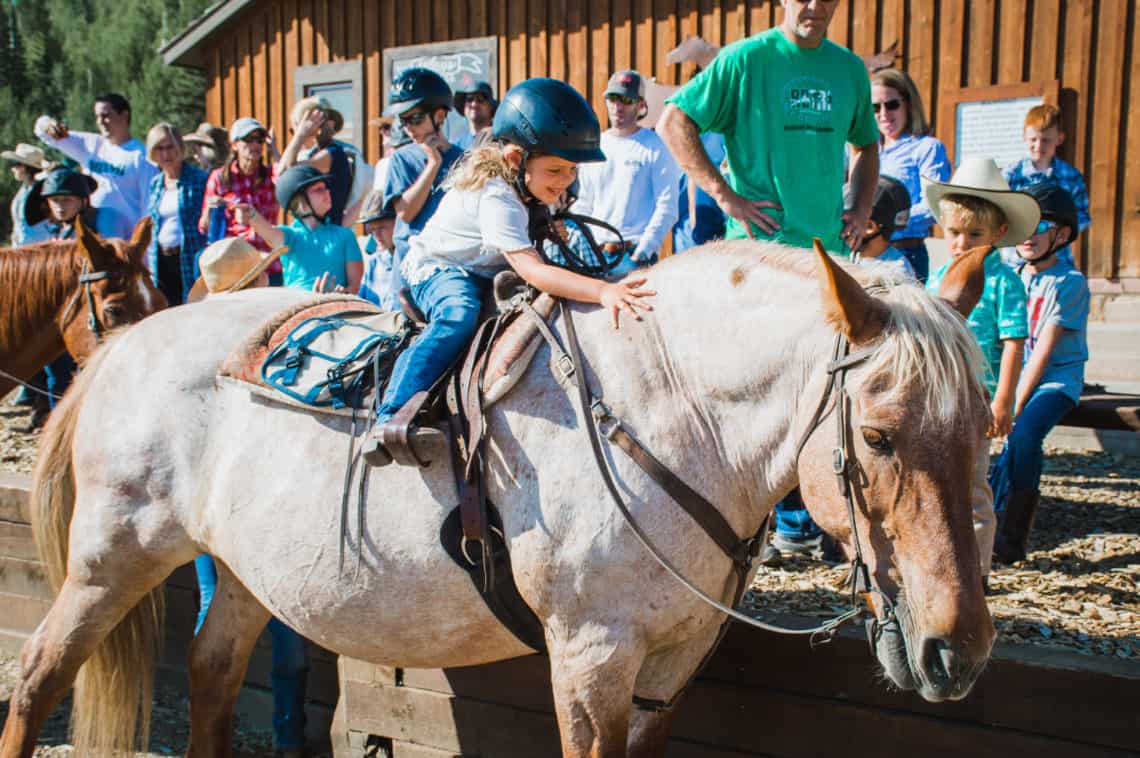 Our youngest guests (ages 3-5) can enjoy pony rids from some of the older horses that have retired out of the kids' program. Some of our guests' favorite kids' horses include Shoshoni, Dixi, and Thunder.
Draft Horses
As the largest horses on the ranch, powerful draft horses work in teams of two to pull the sleigh in the wintertime and the Shodeo wagon in during the summer.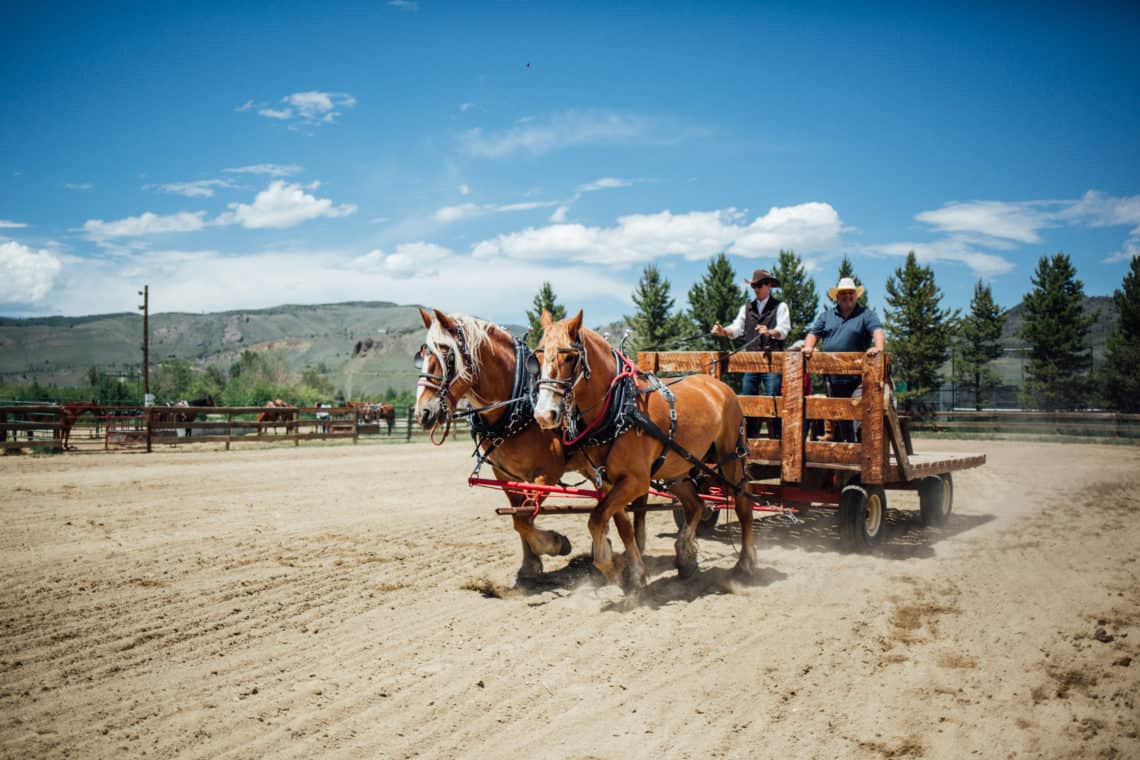 Each pair is bonded and always works together. With 6 draft horses on the ranch, the four Belgian horses pull larger groups, while the Haflinger team is used to pull lighter loads, like couples and children.
Meet The Youngest Horses At C Lazy U
Our wranglers were brushing Joy, our recently-purchased Clysdale mare, when they felt a baby move. After a quick visit from the vet, we knew we were going to have a baby! Joy's foal, Remi, was born in fall 2020.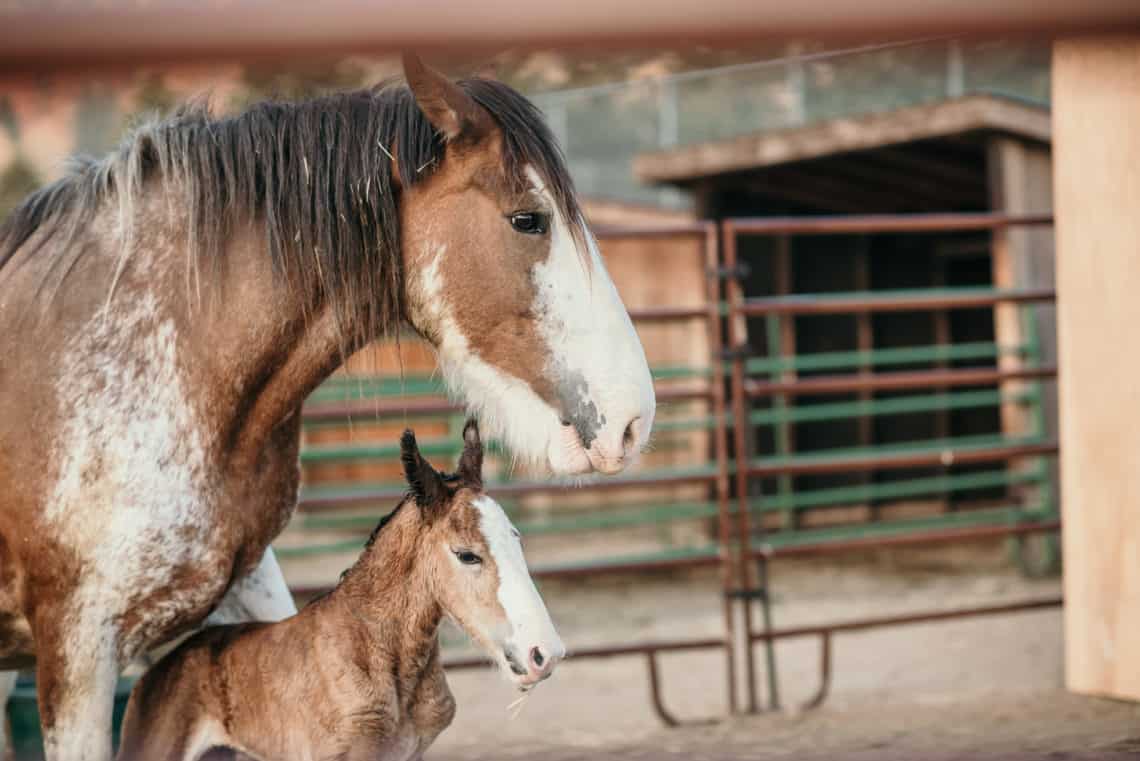 Since Remi's birth, his training has already begun. Now, he's learning to wear a halter and lead to and from the pasture. Be on the lookout for more updates on Remi and Joy on our social media channels! 
The next youngest horse in the herd, Alice, came to C Lazy U in a similar way four years ago. After years of training, she's doing great in the arena and on short trail rides. Alice is currently a wrangler horse and is training to become an adult guest horse in the next few years.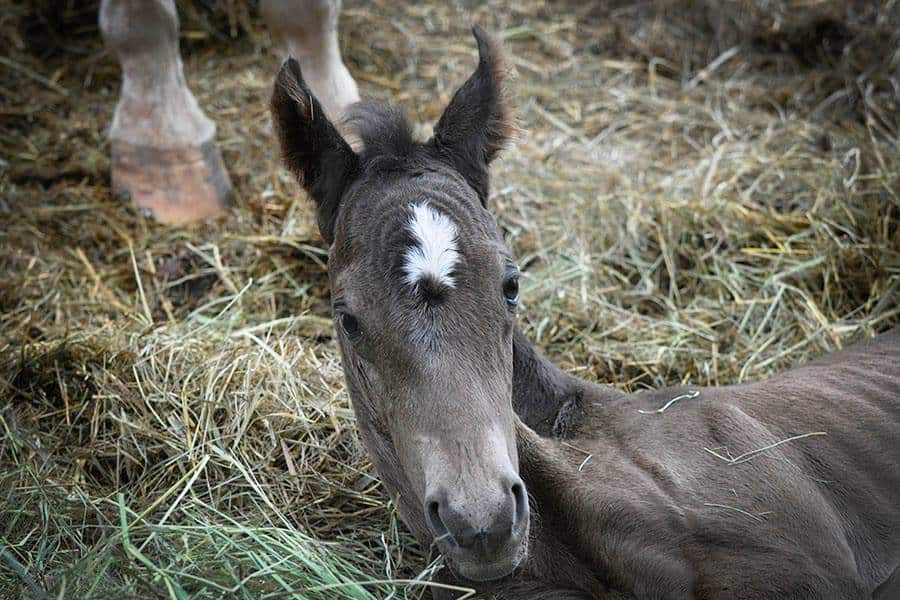 Having so many horses on-site is just one reason why C Lazy U embodies the authentic American West. To experience all that this luxury guest ranch has to offer, contact us to schedule your upcoming vacation. We can't wait to see you!