C Lazy U is famous for its picturesque views, unique activities for the whole family, and of course, horseback riding. For many guests, horseback riding is one of the highlights of their Colorado dude ranch vacation, but what most guests don't see is the fierce, predominantly female team that makes our guests' time at C Lazy U so unique. Today, we're giving you the inside scoop on our horseback riding program by introducing you to the Director of Equestrian Operations, the wranger team, and of course, a few of our favorite horses. Giddy up!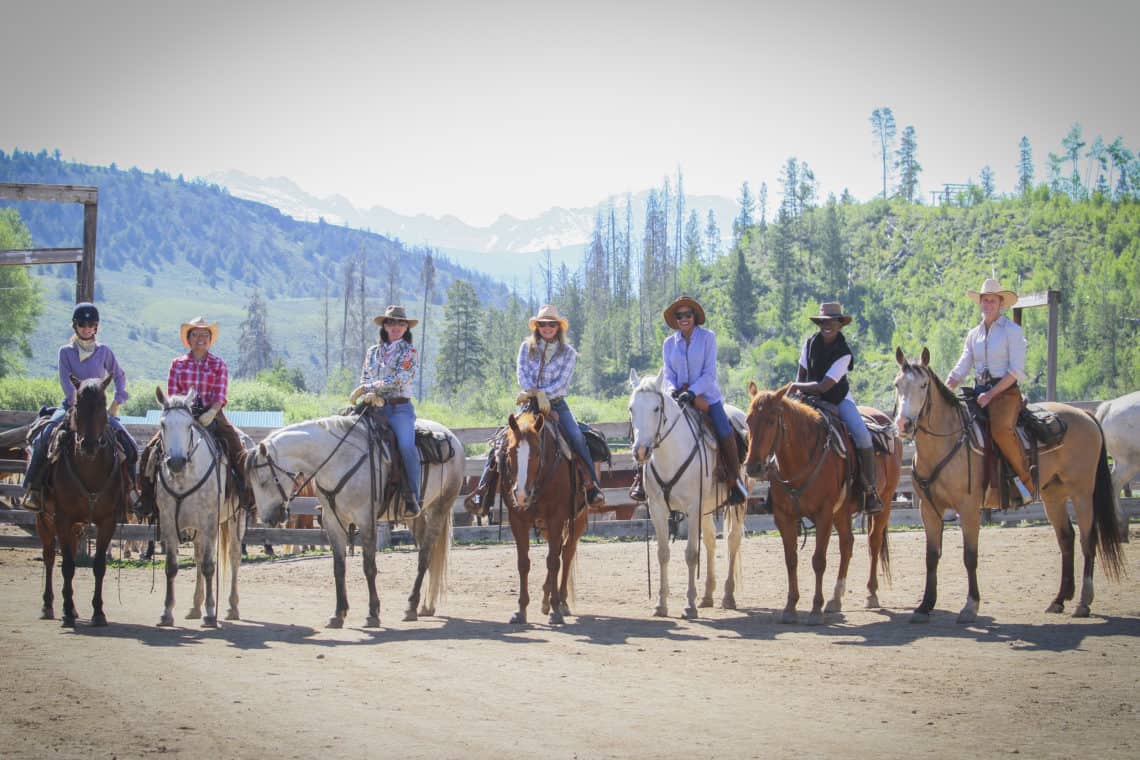 The Director of Equestrian Operations
As the Director of Equestrian Operations for the ranch, Ami Cullen cares for and manages our herd of approximately 200 horses, as well as guest operations, member operations, the children's program, and our boarding and lesson programs. She meticulously tracks each horse to understand their health, where they're at in their training, and how they're behaving. Since horseback riding is such a popular activity on the ranch, Ami ensures our horses are well-cared-for so they can provide guests with an amazing riding experience. Ami's built a strong management team to help the program thrive: Tami Burkett is the Equine and Veterinarian Care manager, Garrett Brammer is the Barn Maintenance Manager, and Rollins Wallace is the Children's Program Manager. Together, Ami, Tami, Garrett, and Rollins oversee about 20 wranglers and 20 kids' counselors.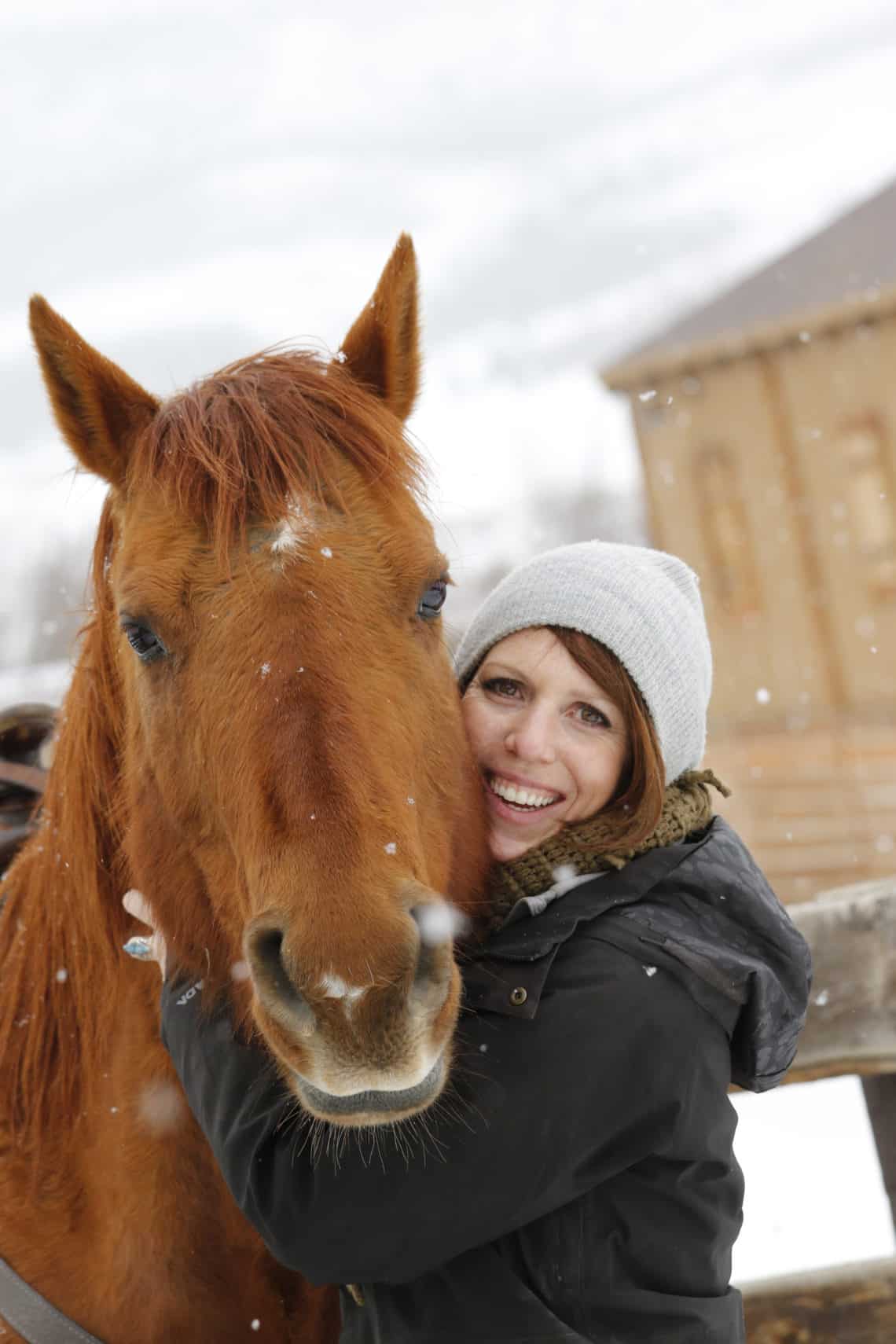 The Team
Cowgirl power is strong on the ranch – most of our wranglers are female and have backgrounds in horseback riding and training (that's not to say we don't have male wranglers – we just don't have as many!). Many of the wranglers have taken years of lessons and competed on the A circuit at hunter jumper shows or have extensive experience in pony club, college teams, or the western show circuit. Others have excelled in the reining and cutting world as well.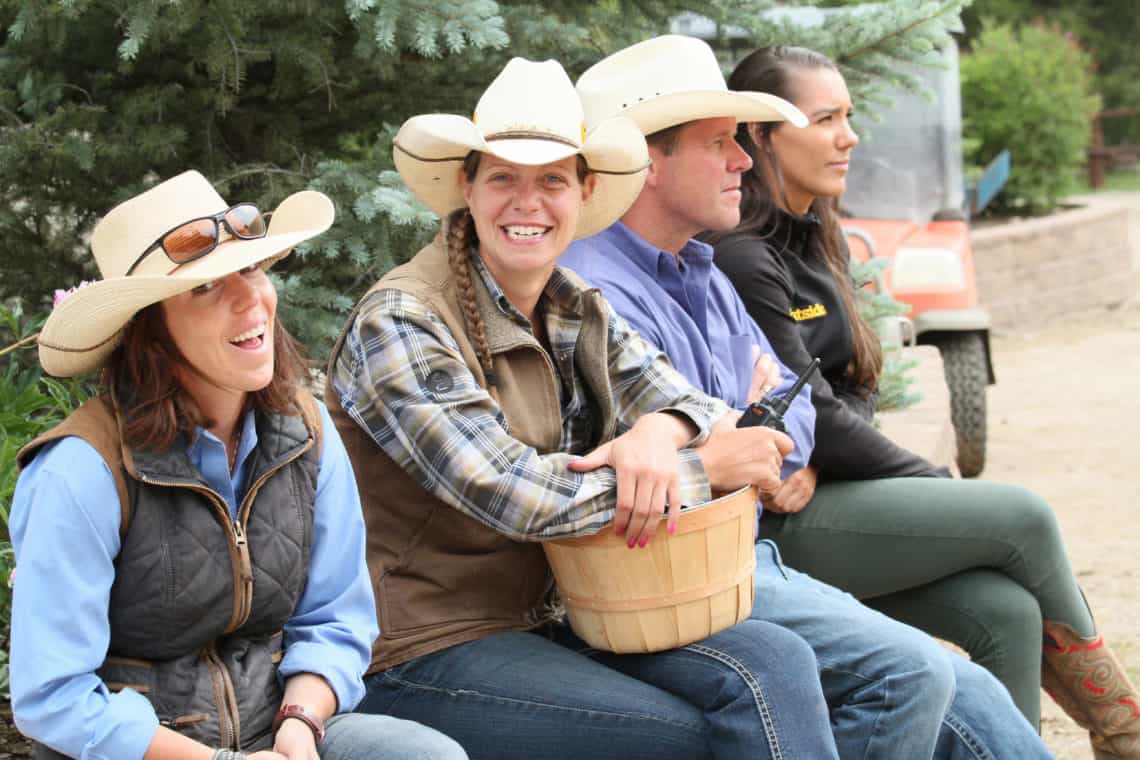 Ami and her management team are extremely proud of the wranglers. The group is truly dedicated to helping each other, bettering our horses, and giving guests the greatest experience they could ask for. A good team culture is important to C Lazy U Ranch, and we've worked hard to ensure our wranglers get along and help one another. To promote teamwork, they frequently switch horses. This gives each member a chance to get to know as many animals as possible while teaching their teammates the ins and outs of their favorite horse. When the team isn't riding or teaching guests, they blast music and do chores while singing and dancing. Oftentimes, they're having so much fun that our guests join in!
The Horses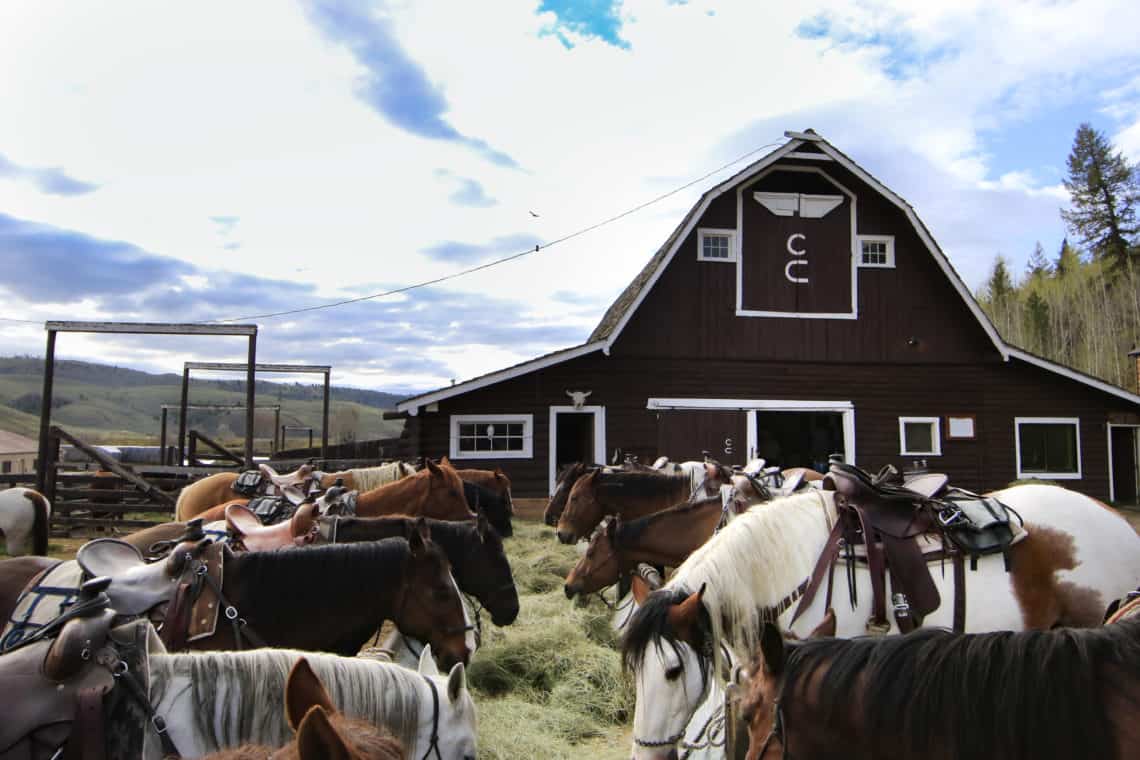 At C Lazy U, horses are part of the family. When horses are too old, ill, or unable to be ridden in the mountains, we take our horses to Drifter's Hearts of Hope, a non-profit organization committed to protecting horses from slaughter. To help more dude and guest ranches find new options for retiring their horses, C Lazy U and Drifter's Hearts of Hope formed The Annie Project in 2017. The project allows ranches to find their horses new, safe homes and avoid auction or the slaughter pipeline. When horses go to Drifter's Hearts of Hope, they're well cared for and monitored in their new homes. The organization even sends us pictures from time to time of our horses enjoying life with their new people!
Horse Power
With over 200 horses in the C Lazy U herd, it's hard to pick a favorite. Our wranglers pair guests with one of our horses based on skill level and temperament, so you're guaranteed to meet the perfect horse for you. But, since we're talking about female leaders, we couldn't help but introduce two of our favorite mares, Betsy and Molly. These best friends are easy-going and friendly. Betsy is perfect with timid riders, and Molly is a wonderful teacher and helps hesitant guests find their confidence. Both Betsy and Molly always look out for whoever is on their backs. Next time you're on the ranch, pop in and see if you can say hello to these sweet, inseparable horses!