Guests these days may find it hard to spot "Baby" Alice on the ranch when surrounded by our other horses, having grown so much (and so fast!) since she was born at C Lazy U almost two years ago.
Our wranglers have had a lot of fun with Alice, our unexpected addition to the herd — watching her run, play, and learn what it means to be a ranch horse. They, along with all our staff and guests, have enjoyed watching her grow into a beautiful, friendly and wonderful horse. Thanks to Tami Burkett, our assistant head wrangler, you can watch her transformation, too!
The Story of Baby Alice
Baby Alice was born in C Lazy U's meadow one early August morning in 2016 to Belle, a horse we had recently purchased. Belle gave no indication that she was pregnant, besides, of course, a full belly we attributed to being well fed. Because we had no idea Alice was coming, we were very much surprised when our wranglers brought the new foal in from the meadow — and stumped when coming up with a name.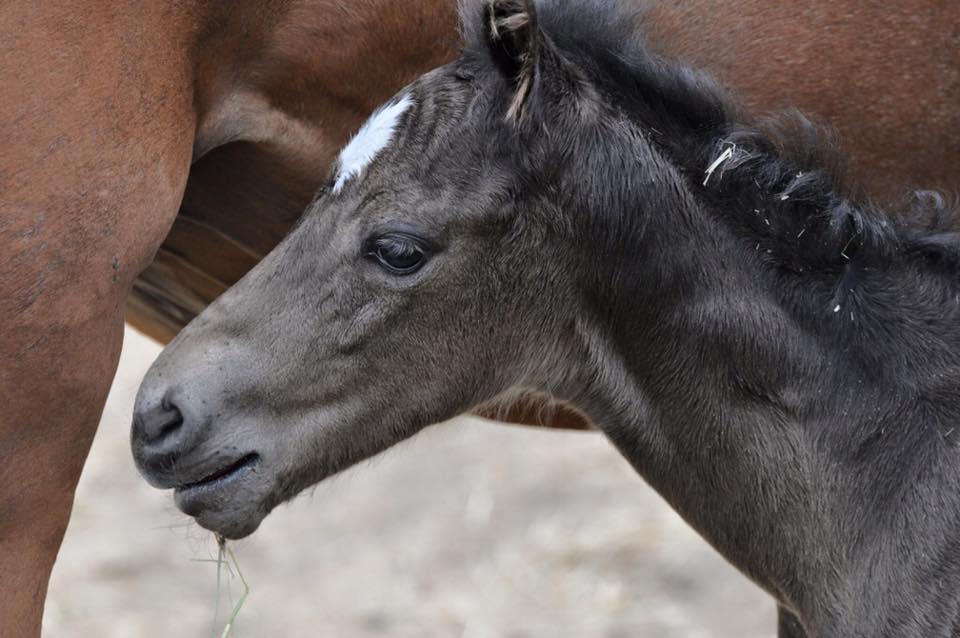 After lots of deliberation among the staff and on social media, she was named after one of our favorite guests, Alice Holewinski, who visited the ranch from Make a Wish. For more on Alice's surprising arrival, read the Story of Alice.