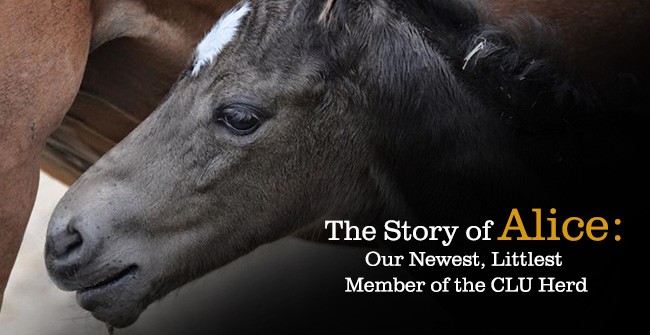 As you might have heard, we recently got a little surprise here on the C Lazy U Ranch. We'd like you to meet baby Alice, the newest, littlest member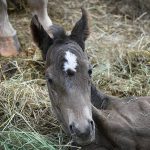 of the C Lazy U herd!The story of how C Lazy U got Alice is a bit funny.C Lazy U recently purchased a horse, Belle. When we got her, we thought Belle was just really well fed. Boy were we wrong! On the morning of August 26 our wranglers woke up, checked on the horses and found this little beauty.
One of our guests who was visiting the ranch that day shared his experience with Alice on Facebook:
"I was there waiting for the jingle when a wrangler carried her over the bridge, followed by her mom … spectacular view."
The Story of Alice's Name
Getting a new horse is always an exciting event, but it's made even more special when we can name our newest addition. Most of C Lazy U's horses come to us with names already, so this experience was a special treat.
We posted about our brand new little horse on Facebook and Instagram and asked our extended C Lazy U family to help us name her. There were a ton of great suggestions, including:
Meadow – Because she was born out in the West Meadow
Feather or Star – For the lovely star on her head, which many people think looks like a feather
Smokey, Shadow, Twilight, Chrome, Midnight, Stormy – Inspired by her beautiful grayish color
But in the end, one name rose above the rest. As soon as we saw it suggested we knew it was the one: Alice.
Naming the horse Alice was inspired by a special young guest who visited the ranch with her family earlier this year – Alice. Alice came to C Lazy U for her "Make A Wish" program and we just loved her so much we thought it was perfect to name our cutest little horse after her.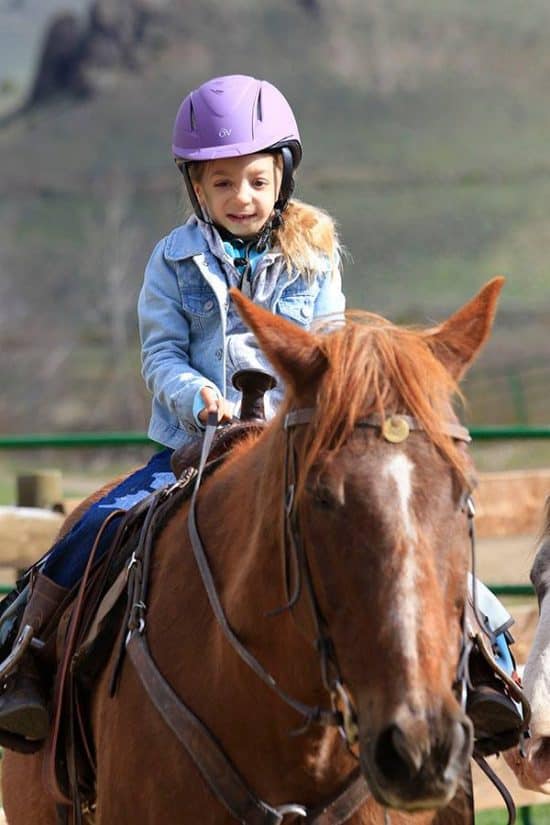 So next time you visit C Lazy U, make sure you say hi to our little Alice – she's sure to be a favorite around the ranch. We'll also be posting plenty of photos of her on Facebook and Instagram, so be sure to follow us so you can watch as she grows.