March 7, 2024
–
March 10, 2024
C Lazy U Ranch is excited to announce a new special event that will take place over 3 nights and 4 days. The event will feature our Chef Cory's incredibly creative menus with local and ranch-grown ingredients, as well as Sommelier Tony's wine pairings and more! Guests will be treated to 4-5 course dinners and have the opportunity to participate in wine and whisky tastings, and a wood-fired cooking demo by Chef Cory.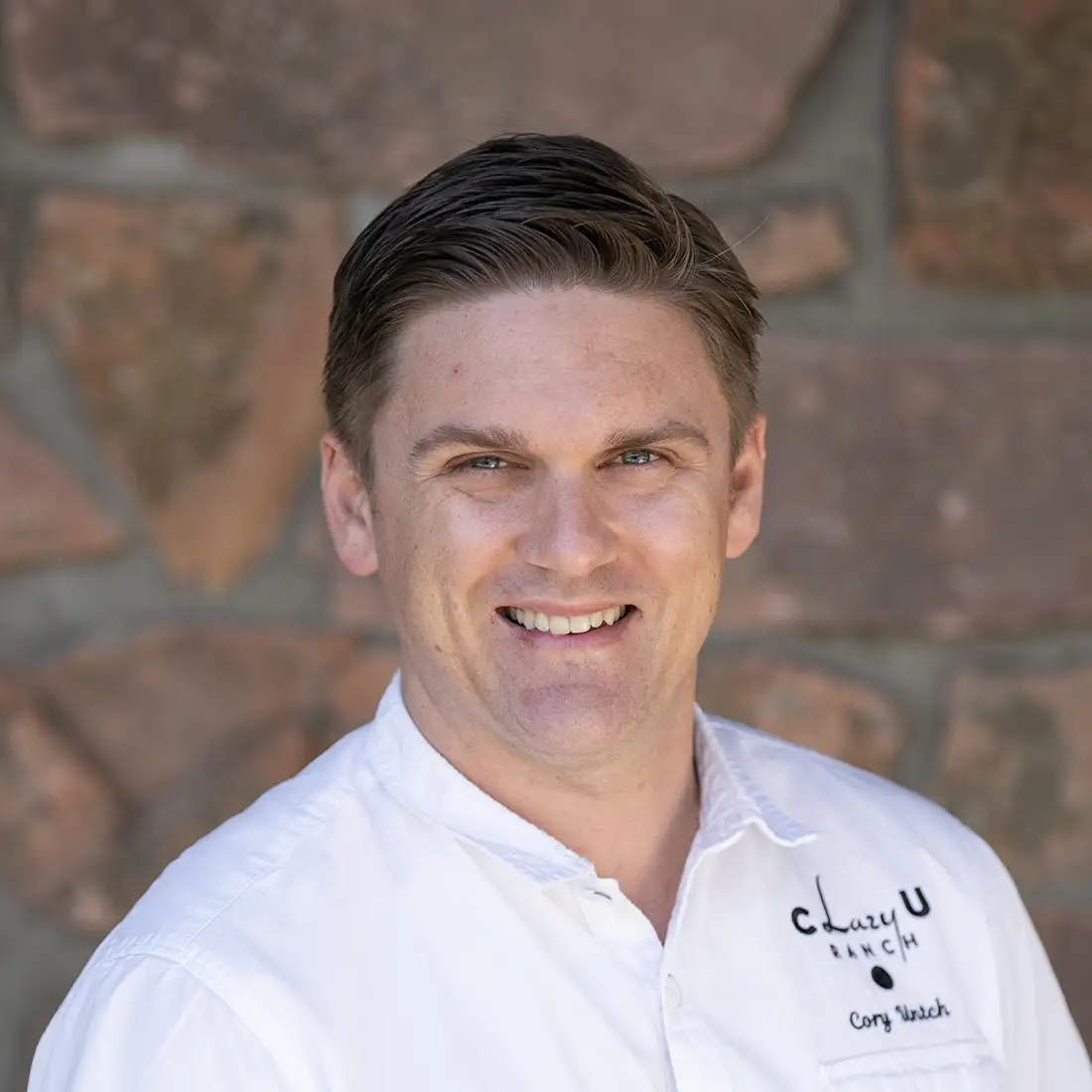 Chef Cory Untch
Cory Untch joined the C Lazy U Ranch in 2020 with an impressive resume that includes an extensive culinary history at many five-star hotels. Cory has an innovative approach that celebrates farm-to-table offerings and the foods of the Great American West. He likes to put unique twists on recognized favorite staples and he strives to involve all your senses in the culinary experience.
Ranked #2 in the category "Best Hotel for Food in the U.S." by Food & Wine's inaugural Global Tastemakers Readers' Choice Awards
We take great pride in our culinary team and procure the best ingredients and talent. We bring it all together to provide you with a memorable experience, peppered with innovative and diverse wood fired American Western Cooking.

The Winter Wine and Dine Event is our take on the regions of Northern Italy, Spain, and of course, the American West. We have taken the time to prepare a carefully thought-out weekend for you to enjoy creative, inspired cuisine that will bring your taste buds somewhere new. This is an extraordinary time to get away and escape through the flavors of these well-established food and wine regions.

— Chef Cory
Tony Collier
In the early 2000s Tony Collier discovered the beauty of pairing food and wine while enjoying a bottle of 1991 Monte Bello Ridge and a bone-in prime cut filet. From then on he dedicated 7 years to honing his sommelier skills. After that he spent 7 years in Dallas, TX running a wine bar. Tony even enjoys his passion for food and wine in his time off and says he spends nearly all his vacation time visiting wine regions around the world.
Ranked #2 in the category "Best Hotel Bars in the U.S." by Food & Wine's inaugural Global Tastemakers Readers' Choice Awards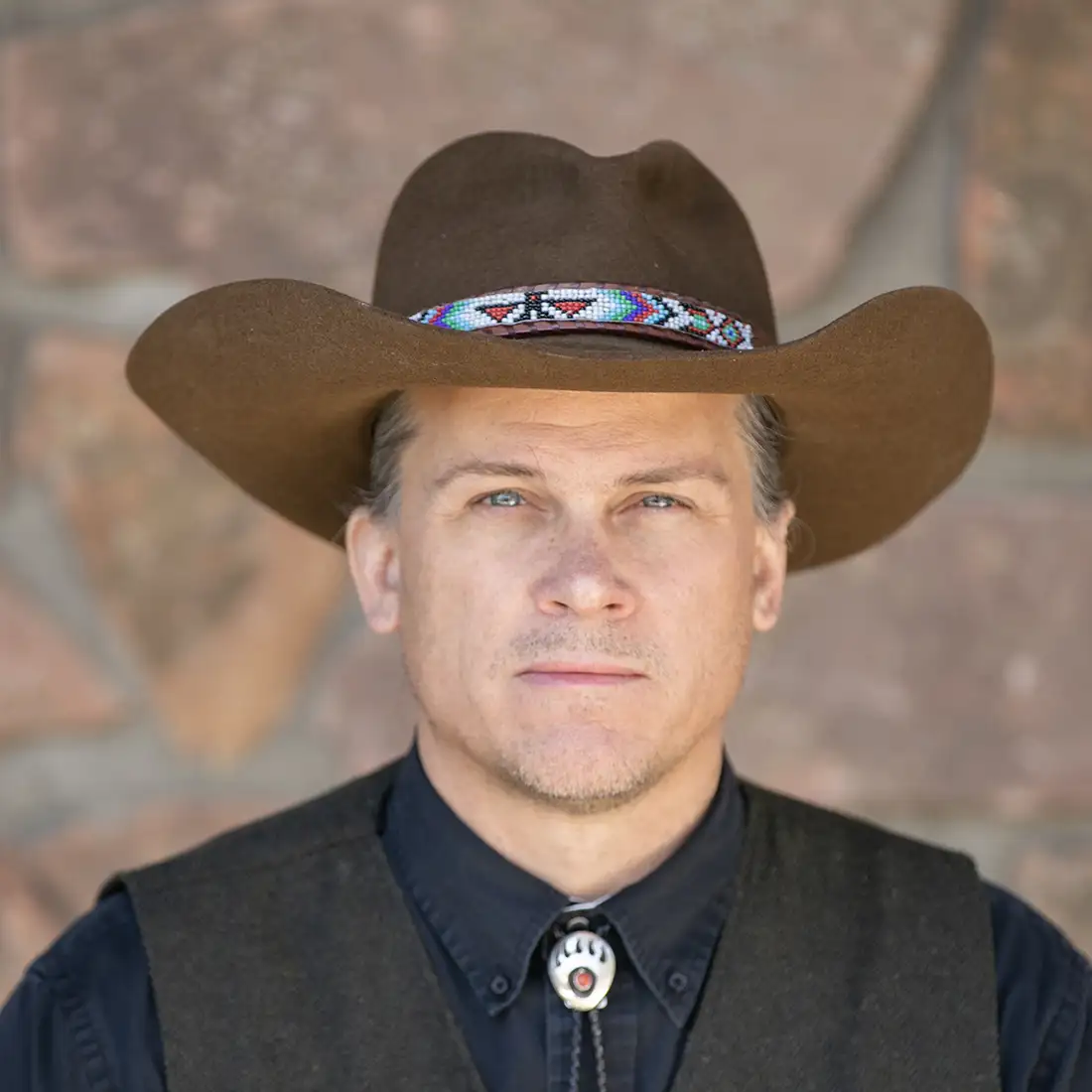 The beauty of having earned the Wine Spectator Award of Excellence for the 8th year in a row is that it shows C Lazy U's commitment to food and wine. The 2-glass award requires you maintain at least 350 bottles and a commitment to a diverse number of styles, including at least 40 titles in each category. When you have a wine list with this depth you experience so much.

The Wine and Dine event will be a great introduction to encouraging people to step outside of their comfort zone. Tasting wine from different areas such as Northern Italy and Spain while getting to experience the local wine and food. There will be lots of small bites with specifically chosen wines to really get a fabulous tasting experience.

— Sommelier Tony
Check out the Food!
In addition to the culinary delights, guests can participate in all the usual ranch activities, including horseback riding both indoors and out, snow sports and a Fire & Ice Event on Friday.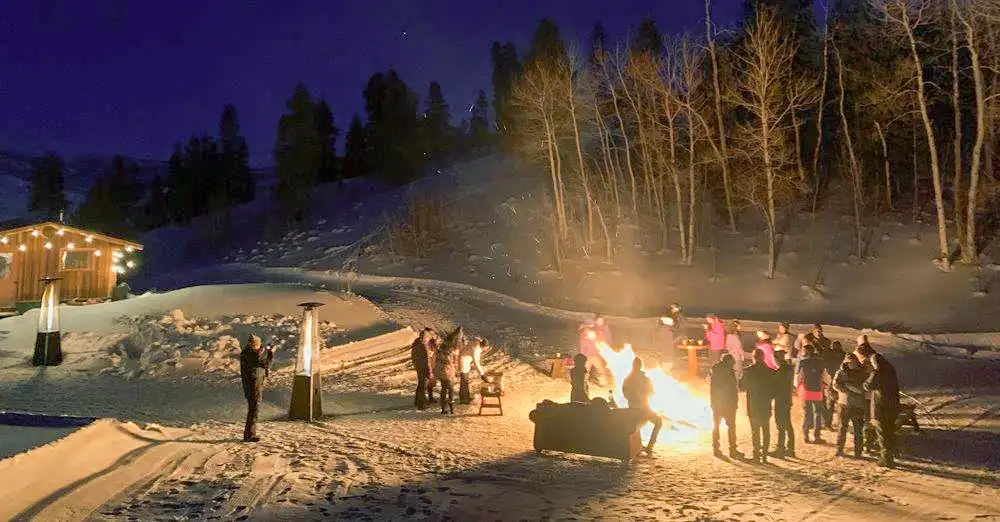 Kids are most welcome, and can participate in the Winter Kid's Club with the addition of a kid's dinner buffet with counselor supervision, so bring the whole family and get ready to amaze your taste buds!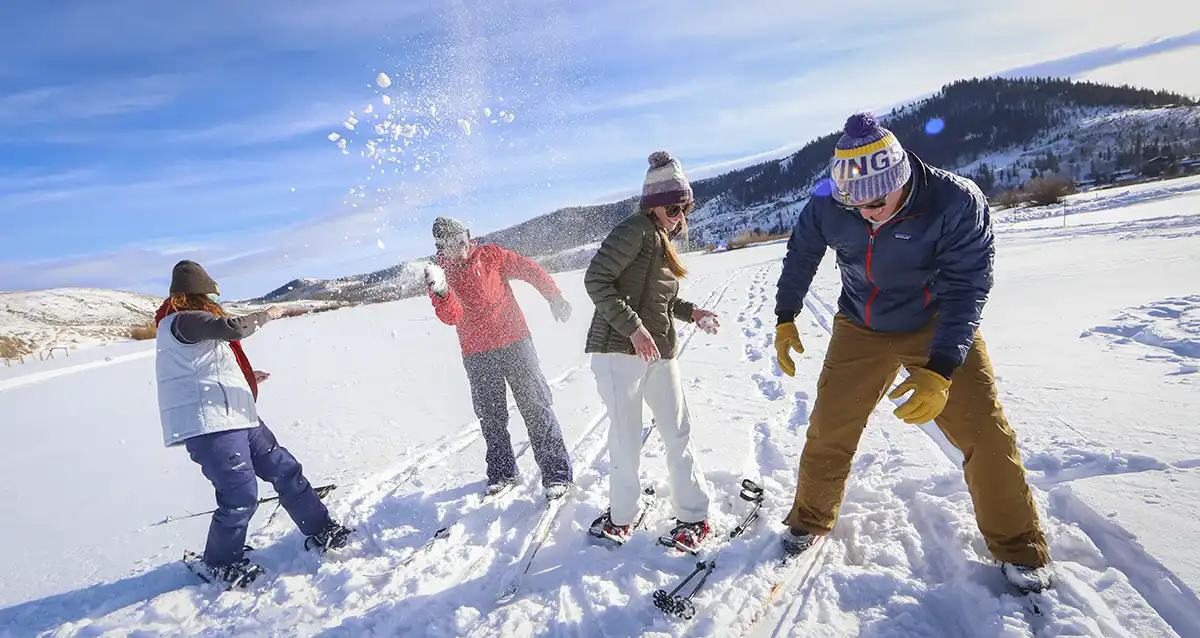 To top it all off, guests can unwind and relax in the cozy elegant cabin accommodations. With so many amazing activities to choose from, you are sure to have an unforgettable Winter Wine & Dine experience at C Lazy U Ranch.
DATES:
RATES (per person per night):

Adults Double Occupancy: $635*
Adults Single Occupancy: $749*
Children age 3-17: $392*

3 night minimum, with option to arrive early or stay later
No horseback riding on Sundays.
*Rate includes 3 gourmet meals daily, including the wine served at dinner, special programming, the Winter Kid's Club, luxury lodging and most ranch activities. Taxes (approx. 6%) and resort fees (20%) apply.
Book your cabin today and join us for our Winter Wine and Dine event!
---