At C Lazy U guest ranch we're more than just an all-inclusive resort, we're also a full-time, authentic working dude ranch. For more than a hundred years we've been preserving the traditions of the American West, and part of that means working and playing hard throughout the snowy months in our own Colorado winter wonderland.
Today we're fielding a question we get asked a lot: what exactly happens on a dude ranch in winter?
Read More: What Is A Dude Ranch?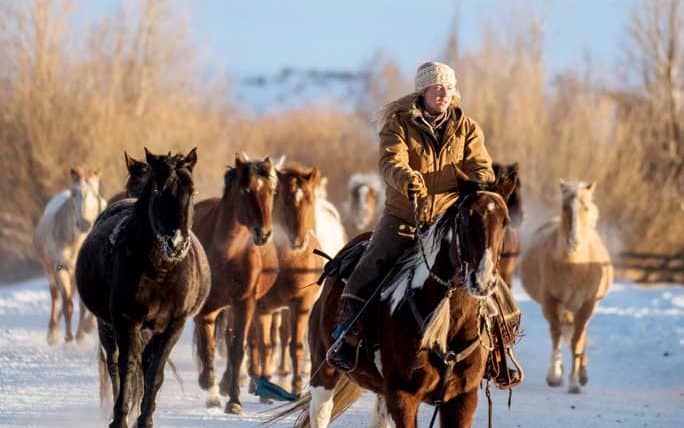 Taking Care of the Horses
Winter is time for our herd to bulk up and stay warm. Our more than 200 horses are all suited to life on our 8,500 acres of open range and mountain trails, but our amazing wranglers also make sure the horses have everything they need for a safe and happy winter. As soon as temperatures drop, our horses start to grow their thicker coats, allowing them to stay comfortable outdoors through inclement weather. On cold days, the horses huddle together in the willows of our West Meadow. These willows are a fantastic natural resource for the horses, allowing them to shelter together and conserve warmth.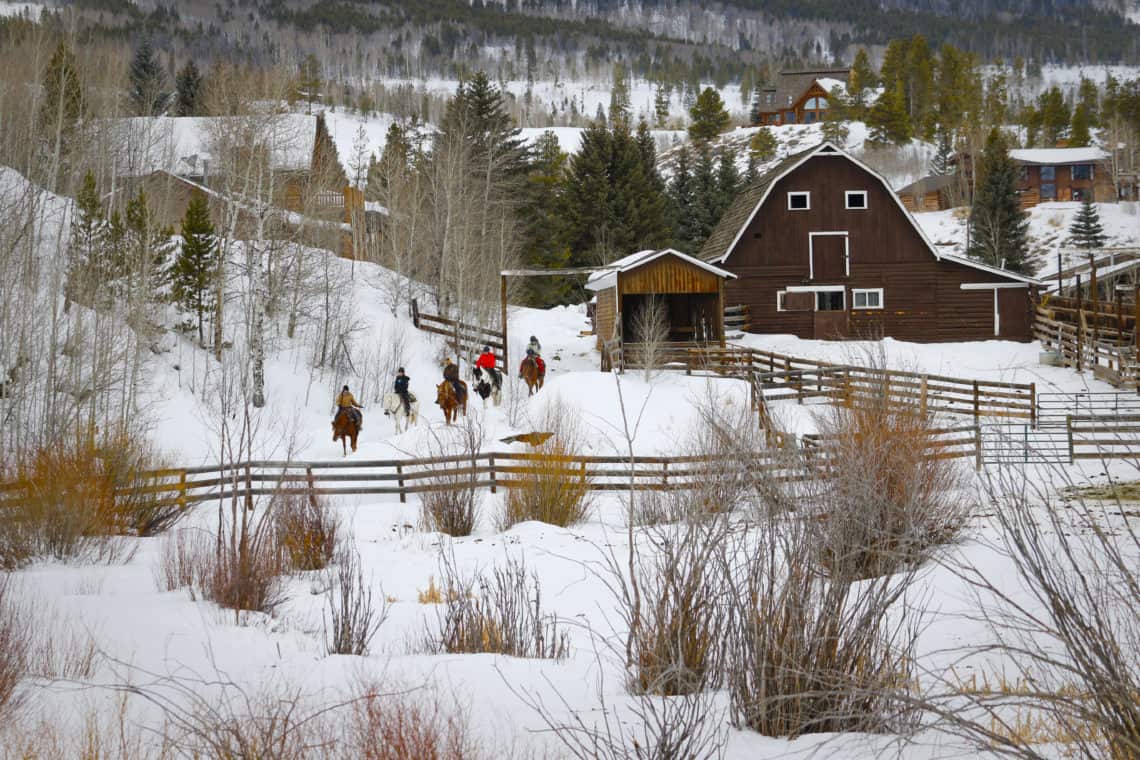 Winter Adventure With Winter Shoes
In addition to heaps of extra food, in wintertime our horses receive shoes that provide increased traction on snow and ice. And yes – our horses love to go for winter rides! We won't take the horses out if there's a storm or if temperatures get too low, but on most days our equine friends are more than happy to get some exercise, explore, and meet new people. There's something incredibly magical about winter horseback riding and taking a horse through freshly fallen powder, whether that be on a trail ride or from the comfort of a sleigh.
Related: Discover Horseback Riding at C Lazy U Ranch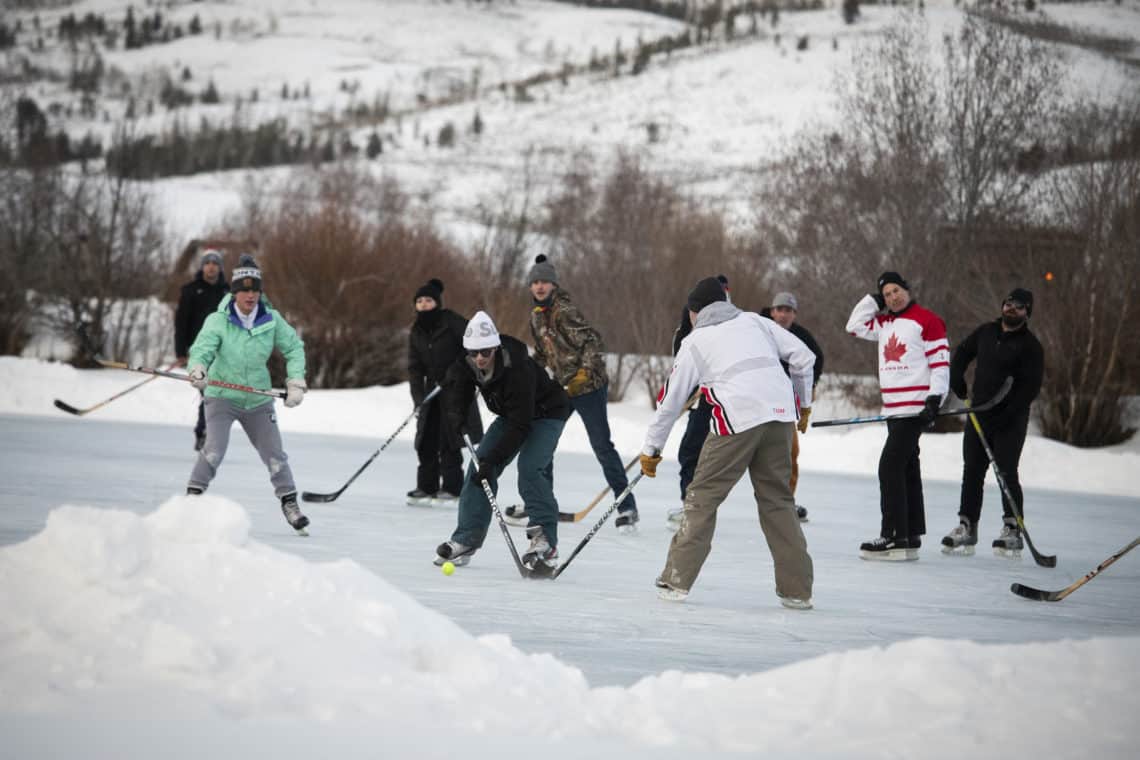 Having Fun While Staying Warm
Fun on the ranch isn't limited to summer! In fact, many guests think winter is the best time to visit. In addition to the picturesque magic of horse and sleigh rides through the snow, there's plenty of incredible activities to keep you and your family engaged in the wonders of winter during your winter family vacation. Hit the trails and see the sights with cross-country skis or snowshoes – and if that's not fast enough, hop on a snowmobile and cruise through some of the best private terrain in the Rocky Mountains.
Get Competitive
Interested in some friendly competition? Try out hockey, broomball, or figure skating on our Zamboni-groomed pond, or take the friendly rivalry to our indoor arena to see who's best at hatchet throwing, archery, or shooting. And if you're just looking for some laughs, there's no better place than our private tubing hill. There's no shortage of adventure at C Lazy U!
Relax at the Spa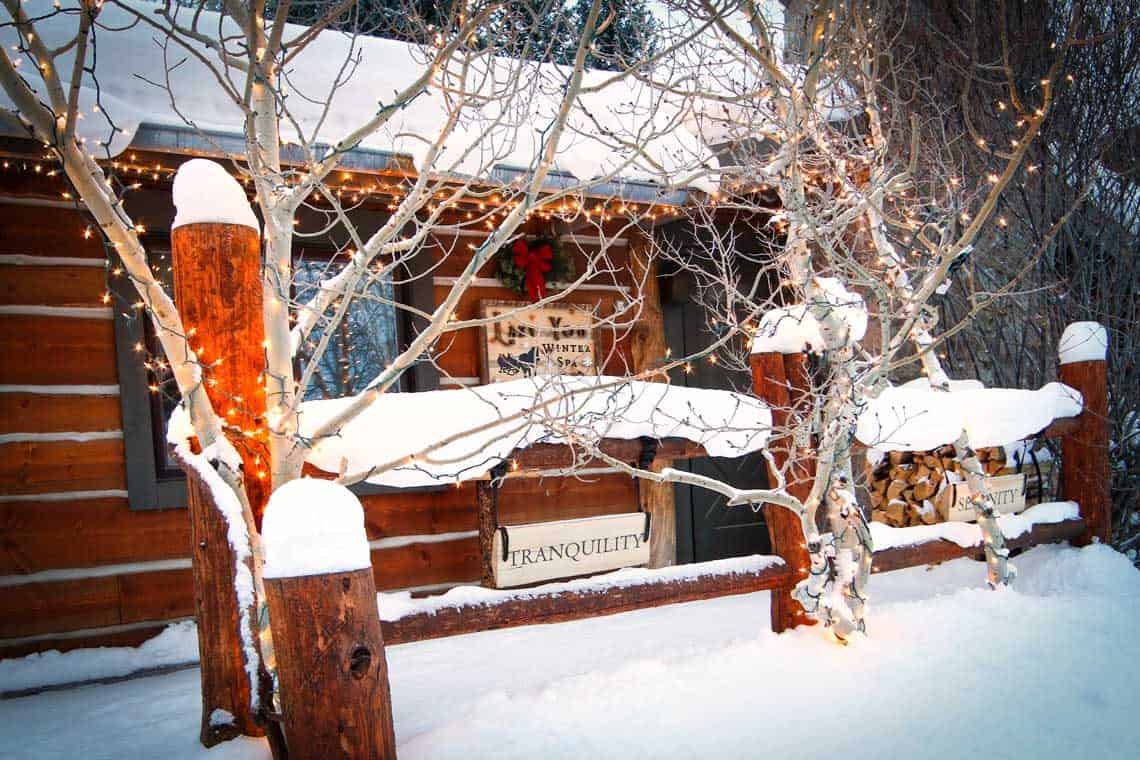 When the day comes to close, what's better than warming up in a cozy, luxury cabin with its own roaring fireplace? Or, ditch the cold altogether and treat yourself to an indulgent day of relaxation at the legendary Lazy You Spa.
Winter Kids' Club
You might want nothing more than to kick back in front of the fire and enjoy a glass of wine, but what about your kids? Tykes and teens are always looking for excitement, and that's exactly what our Winter Kids' Club delivers. C Lazy U believes the ideal family vacation should provide plenty of time for bonding while also allowing each member of the family to engage in the experiences most fun for them.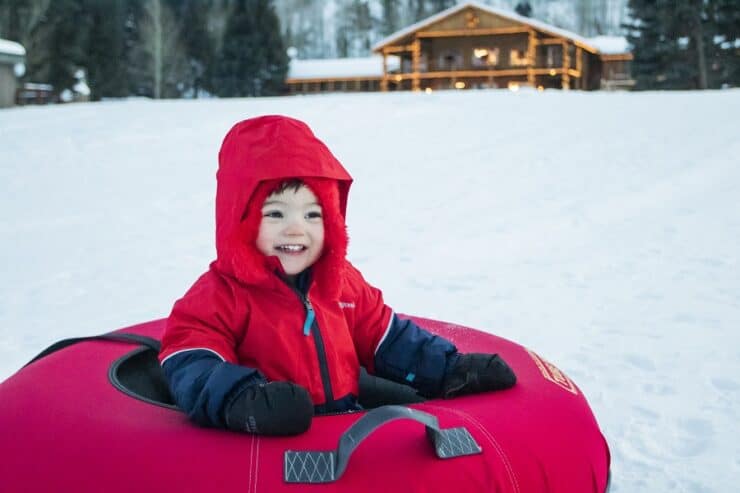 Our Kids' Club meets in the morning and afternoons. We group children from the ages of 3 to 17 with their same-age peers, guided by our incredible counselors. Your kids will have the time of their lives as they participate in arts & crafts, games, sledding, guided cross-country skiing, snowshoeing, and so much more! And it wouldn't be a dude ranch vacation without pony rides for the little ones and equestrian riding lessons and horsemanship clinics for the bigger kids.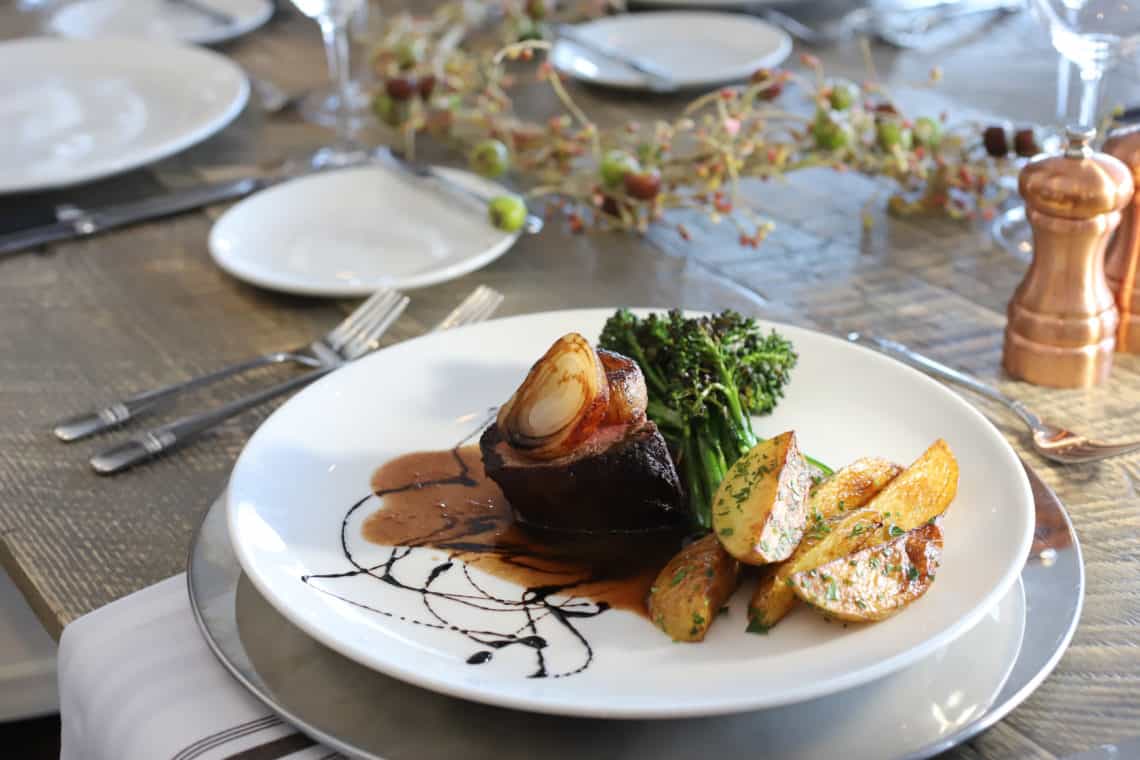 Cooking Up Winter Comfort
With so much to see and do, every day on the ranch works up quite the appetite. That's where Executive Chef Cory Untch comes in to flex his culinary expertise. Cory's goal in the winter months is to elevate traditional comfort food with world-class fine dining flair. Cory's commitment to outstanding dining and western tradition means that meals are farm-to-table fresh, exciting, warming, and – of course – delicious. The exceptional offerings this season – like Beef Bourguignon and Duck Confit – are specially designed to pair with our award-winning wine list, specially crafted by master sommelier Tony Collier. At C Lazy U, no one leaves the table hungry or unhappy.
Read More: Dining on the Ranch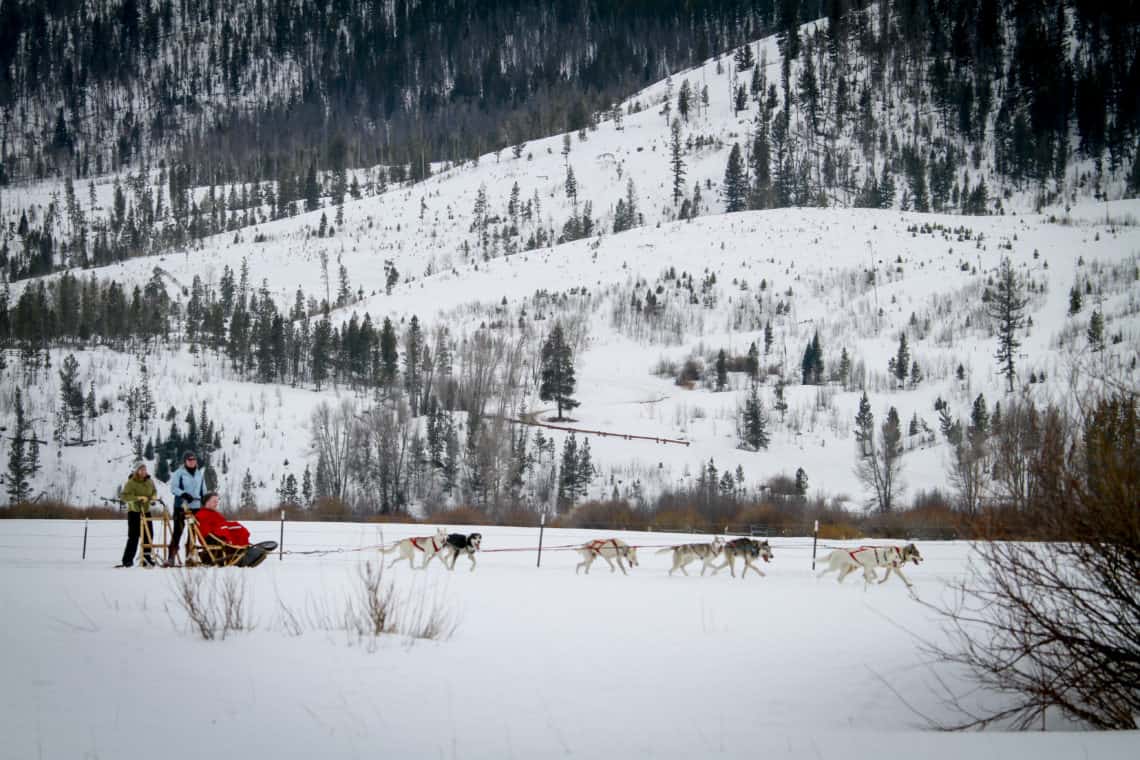 Winter at C Lazy U: It's Always a Blast
When you set aside the frosted trees, white mountain peaks, and beautiful blanket of snow, a dude ranch in the winter looks a lot like it does in any other season: tons of fun. There's so much to do and see on the ranch, and with a winter vacation to C Lazy U, you can discover why winter is Colorado's favorite season. Experience the magic for yourself, and start planning your mountain getaway today for your best winter vacation yet!