At C Lazy U dude ranch, we serve up unforgettable vacations paired with mouthwatering food. The Ranch Executive Chef dreams up a diverse daily menu that blends tried-and-true favorites with regional Colorado specialties, like Rocky Mountain trout and aged Western beef. Since our chef selects the lunch and dinner menu each day, you'll get to try new, exciting flavor profiles at every meal. Today, we're giving you the inside scoop into what you can expect when dining at C Lazy U.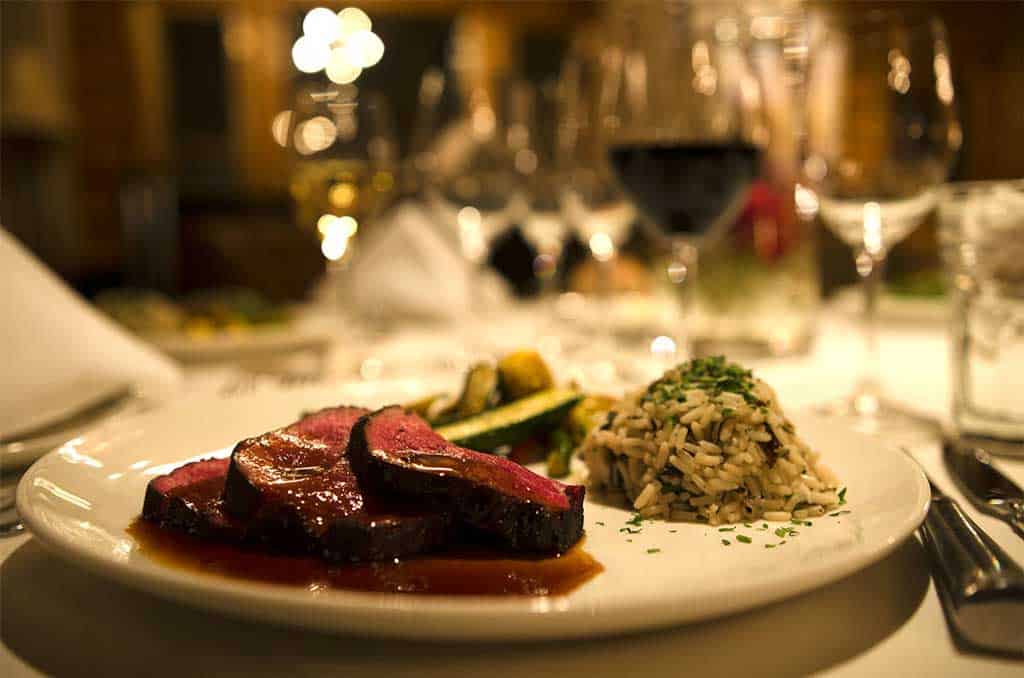 Breakfast
Start your day with the most important meal of the day: breakfast. The made-to-order menu includes traditional options like french toast, biscuits and gravy, and a variety of egg dishes, as well as healthier choices like protein shakes, steel-cut oatmeal, and smoked salmon. Finish off your breakfast with a side of fresh fruit, yogurt, bacon, hash browns, or sausage links – or, all of the above!
On Friday mornings from June through August, join us for Woodsie Breakfast, our traditional morning cookout that offers breathtaking views of the Indian Peaks mountain range. Enjoy fresh homemade donuts, local trout, eggs, bacon, sausage, seasonal fruit, and pancakes. Your meal is served alongside on a crackling fire to get you fueled up for your day on the ranch.
Lunch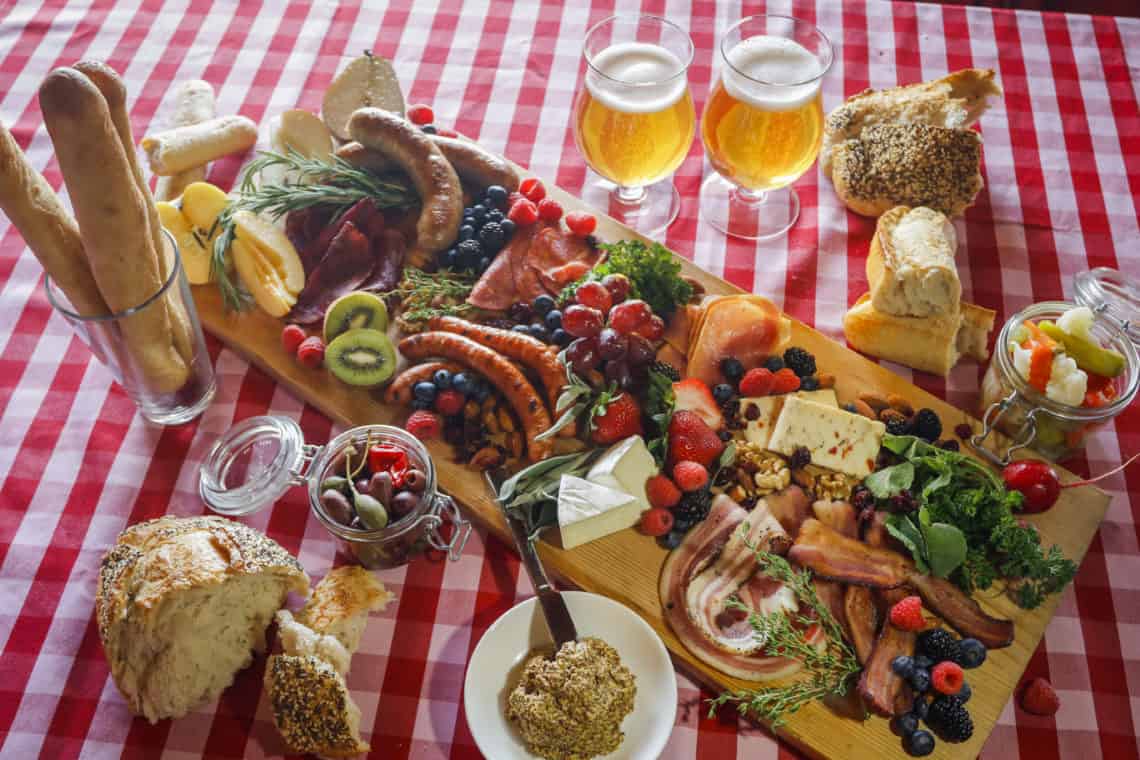 After a busy morning, enjoy a robust lunch with made-to-order specialties. In the summer, eat your meal poolside and soak up the sun's rays. In the colder months, warm up in the main lodge before heading out for your afternoon activities.
Dinner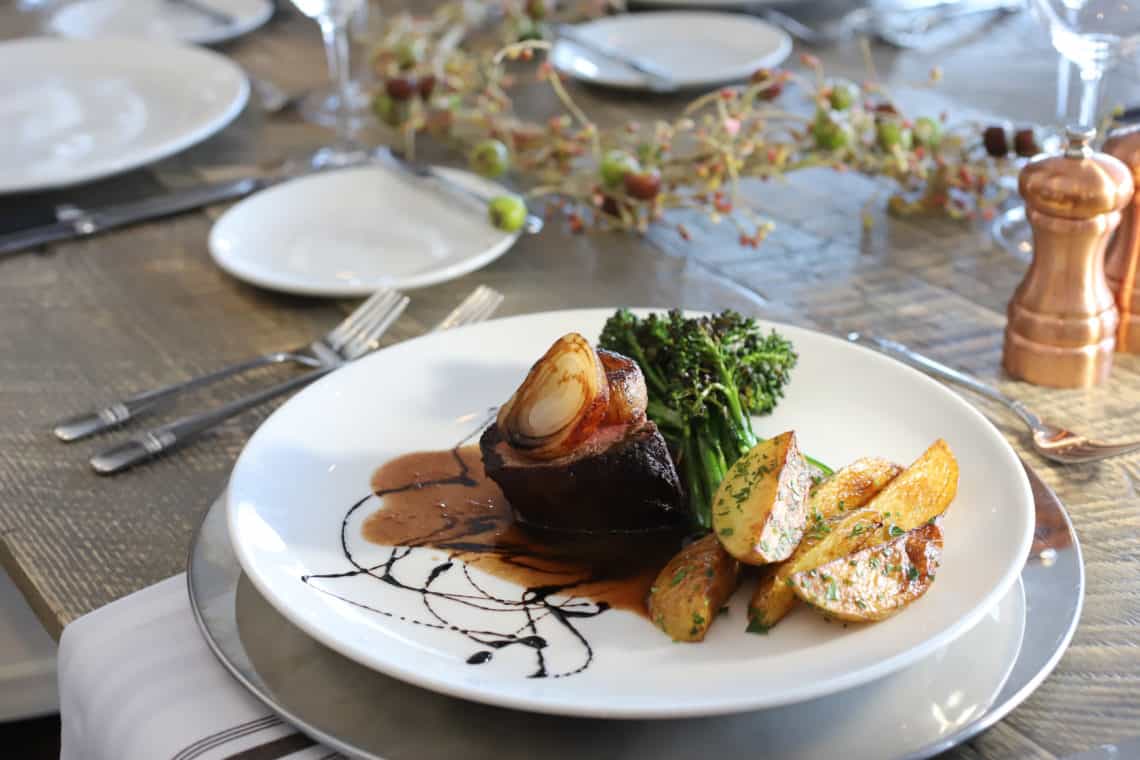 Dinner at the ranch is more formal and includes four courses. Each dinner offers appetizers, soup or salad, and two main entree options, served family-style. Finally, satisfy your sweet tooth with a mouth-watering dessert. Our in-house sommelier works closely with the chef to prepare wine recommendations that pair perfectly with each meal and course.
Family Dining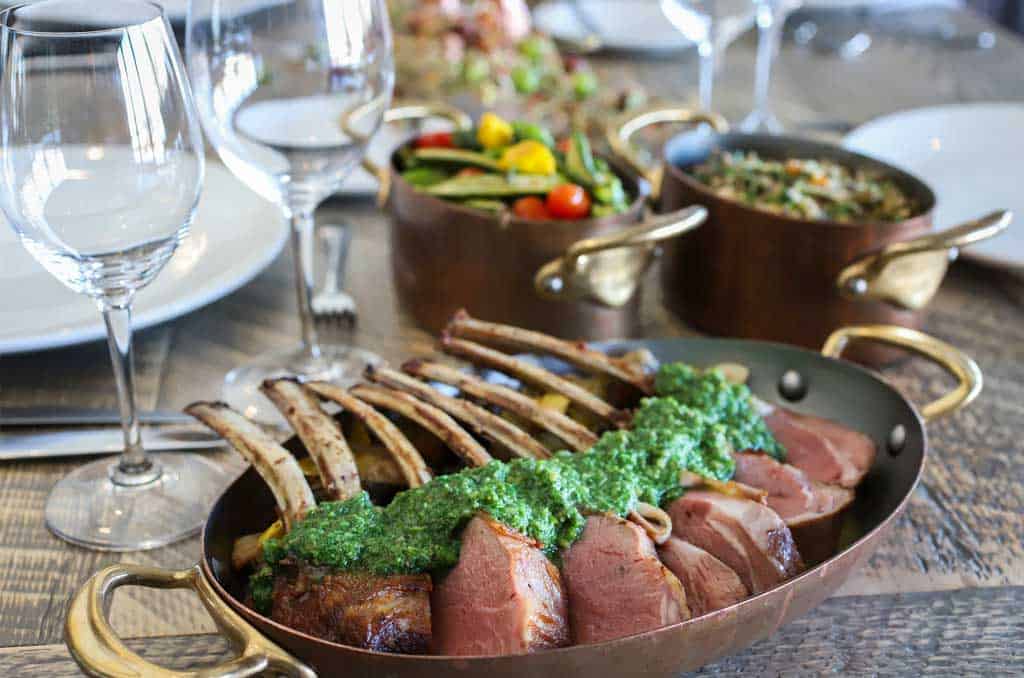 During family seasons (Presidents' Day Weekend, Memorial Day Weekend, June-August, Labor Day Weekend, Christmas, and New Year's), start your day off eating breakfast with your entire family. Then, kids will have lunch and dinner with their peers and counselors in the kids and teens program. Kids love this program because they get to play games and participate in activities with other children in their age group, while parents can enjoy fine food and wine at adults-only dinners. To give you enough family time, we schedule plenty of family experiences throughout the week, including evening activities each night.
Dietary Restrictions
We're able to cater to all dietary restrictions or requests. Simply let your ranch staff know of any food allergies or preferences as early as possible so we can make accommodations for you.
Food is a huge part of an unforgettable vacation experience, and at C Lazy U, you'll find the perfect balance of gourmet dining and outdoor adventure. We hope to see you on the ranch soon!