After 20 years of hospitality industry experience, Jeremy Belnap has found his home in the Rocky Mountains as C Lazy U Ranch's new General Manager. We're beyond thrilled to have Jeremy leading the C Lazy U luxury dude ranch family, and wanted to take the opportunity to get to know him a little better.  
Related: Meet the Team that Keeps C Lazy U at Its Best
Who is Jeremy Belnap? A History of Hospitality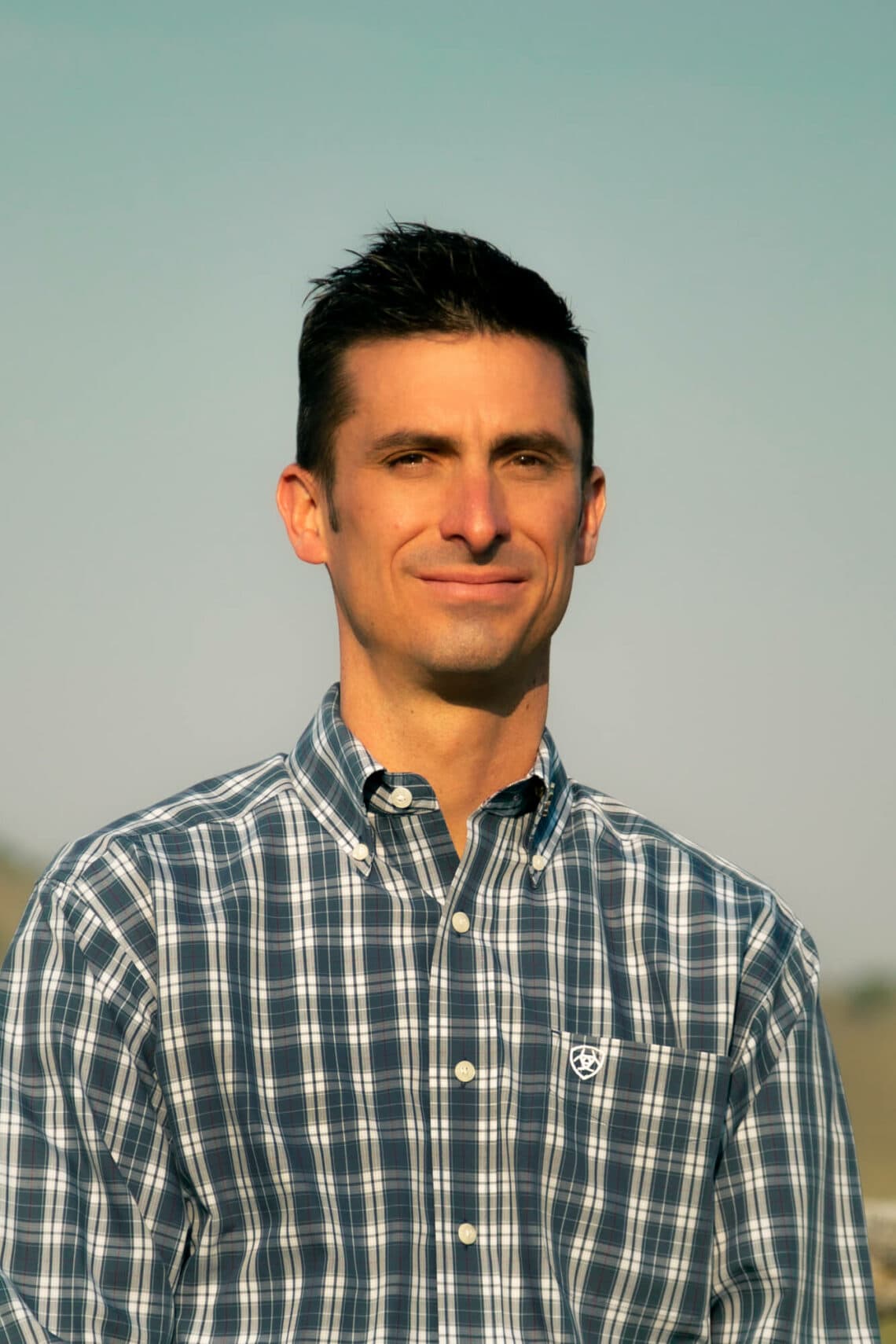 Jeremy was born in Litchfield, New Hampshire, and graduated from Methodist University in Fayetteville, North Carolina with a bachelor's degree in Hospitality, Restaurant, and Resort Management. He dove into his hospitality career working for Marriott Hotels and Resorts in South Carolina and Utah, operating in multiple leadership roles covering all areas of the industry.
Later, he transitioned to the Bohemian Hotel Savannah Riverfront of the Marriott Autograph Collection in Georgia, working for luxury hotelier, art and experience curator, the Kessler Collection. Afterward, for nearly 7 years, Belnap led the award-winning teams at the 5-star luxury guest ranches of Magee Homestead in Wyoming and The Ranch at Rock Creek in Montana. Jeremy was able to use his skills and know-how to achieve much in the way of extraordinary guest satisfaction, acclaim, and awards for these ranches, including notable recognition in Travel + Leisure, Conde Nast Traveler, Robb Report, and more.
Now, Jeremy is ready to flex his hospitality prowess at the award-winning C Lazy U Ranch. 
When asked about his experience, Jeremy said, "Having previous guest ranch experience allows me to understand how integral it is to be respectful of the past while treading lightly on the ever-changing circumstances that come with operating a guest ranch. I have come to appreciate hospitality on a guest ranch level because you have so many variables at play. There are always so many opportunities to overcome, all the while striving to provide indelible memories to those who visit and call us home for a week!"
Related: Plan Your Horseback Riding Vacation
Curating Outstanding Experiences
Jeremy is driven by a passion to provide one-of-a-kind, unique, and memorable vacation experiences that keep guests coming back. He's thrilled that C Lazy U has had the same passion for generations. When asked what excites him the most about coming to the ranch, Jeremy said, "I love the history and family atmosphere that C Lazy U has to offer. We care about our guests and members but also steward the land in a unique manner. We strive for the ranch to be around for future generations, and I'm excited to be a part of the continuing growth of the C Lazy U legacy."
Read More: Inside the Ranch with Three Families of Regular Guests
Joining the Grand County Community
Colorado has always been a place Jeremy wanted to bring his family. He says, "I'm excited to be part of a community that is ever-expanding and embraces all that Colorado has to offer. I look forward to setting roots and becoming a local in this beautiful family-friendly community." Jeremy and his family love traveling and exploring new places, and when Jeremy isn't on the ranch, you'll probably find him fly fishing, hiking, biking, and camping with his loved ones.
We're so overjoyed to have Jeremy join the C Lazy U team, and we can't wait for the unforgettable Western vacation experiences he'll be bringing to our guests. If you see Jeremy around the ranch or in town, don't be afraid to stop by and say hello!
Looking to join the C Lazy U team in Granby, Colorado, or just itching for the best all-inclusive dude ranch vacation in the West? Get in touch with us to start the adventure of a lifetime!