The mountain playground that is Colorado is a veritable treasure trove of natural beauty, and sometimes your feet just aren't fast enough to take you everywhere you want to go. For those adventurers who want to see it all, there's a simple solution: mountain biking.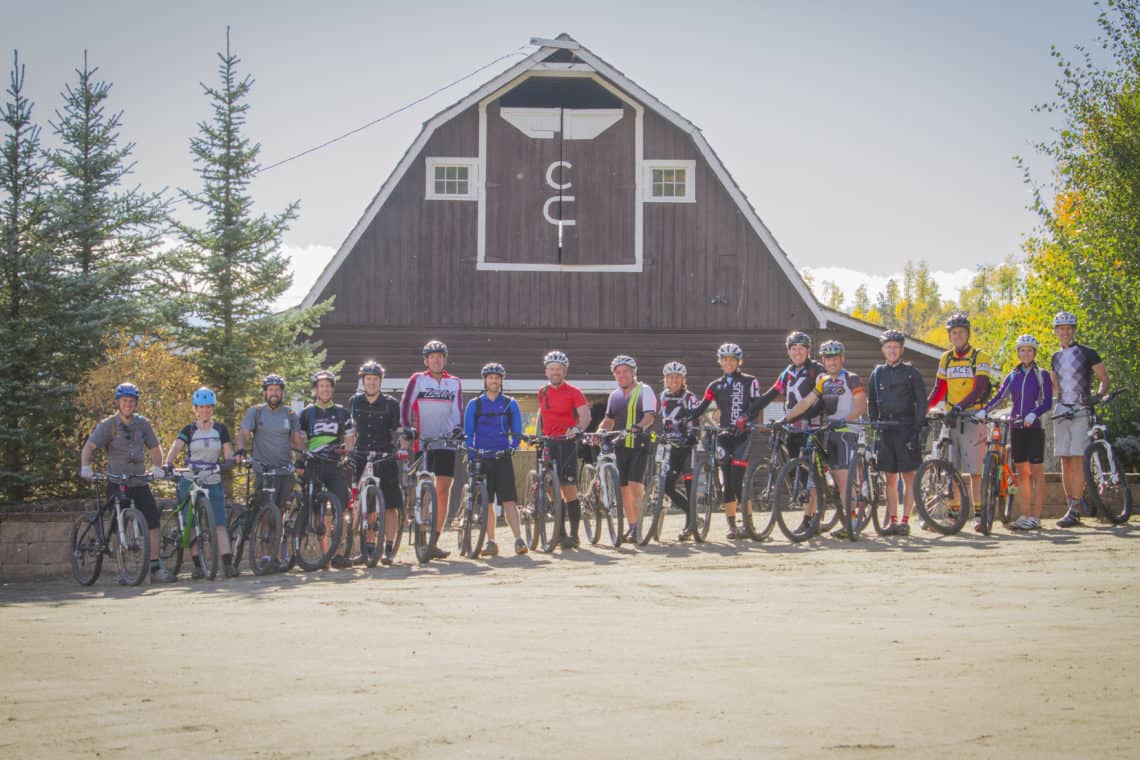 Great for All Experience Levels
Whether you're a biking novice or an experienced weekend warrior, the trails at C Lazy U have a little bit of something for everybody. With 8,500 acres for them to snake over, there's no shortage of variety, so there's no need to worry if you haven't been biking before. Like all of the best outdoor adventures, mountain biking can get intense. But it can also be a great, relaxing way to get outside and bond with your group. Our guides can easily help you find a trail to fit your level of adventure and experience.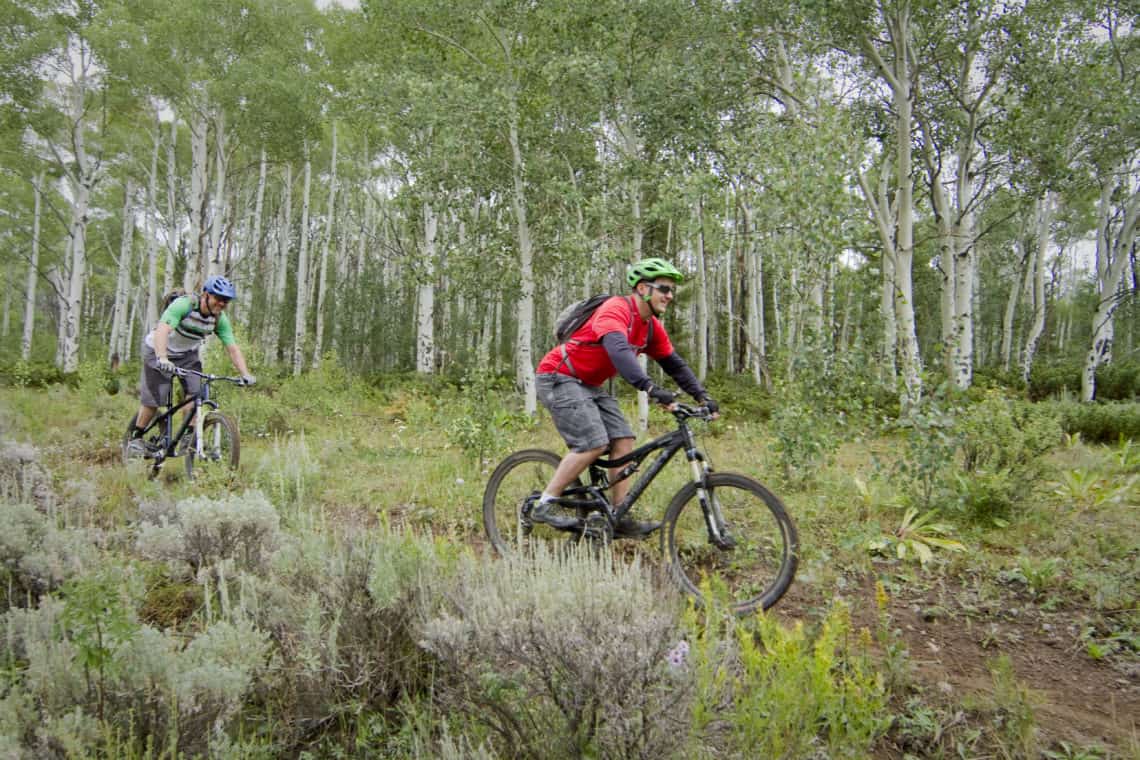 Knowledgeable Guides, Top-Notch Equipment
Speaking of guides: Is this your first time mountain biking, or do you feel like you need a bit of a refresher before you hit the trails? You can sign up for a guided tour and get all of the assistance you need to make yourself comfortable before pedaling off into the wild. These guides are passionate and experienced, and will do everything they can to make sure that you and your have a great mountain biking adventure.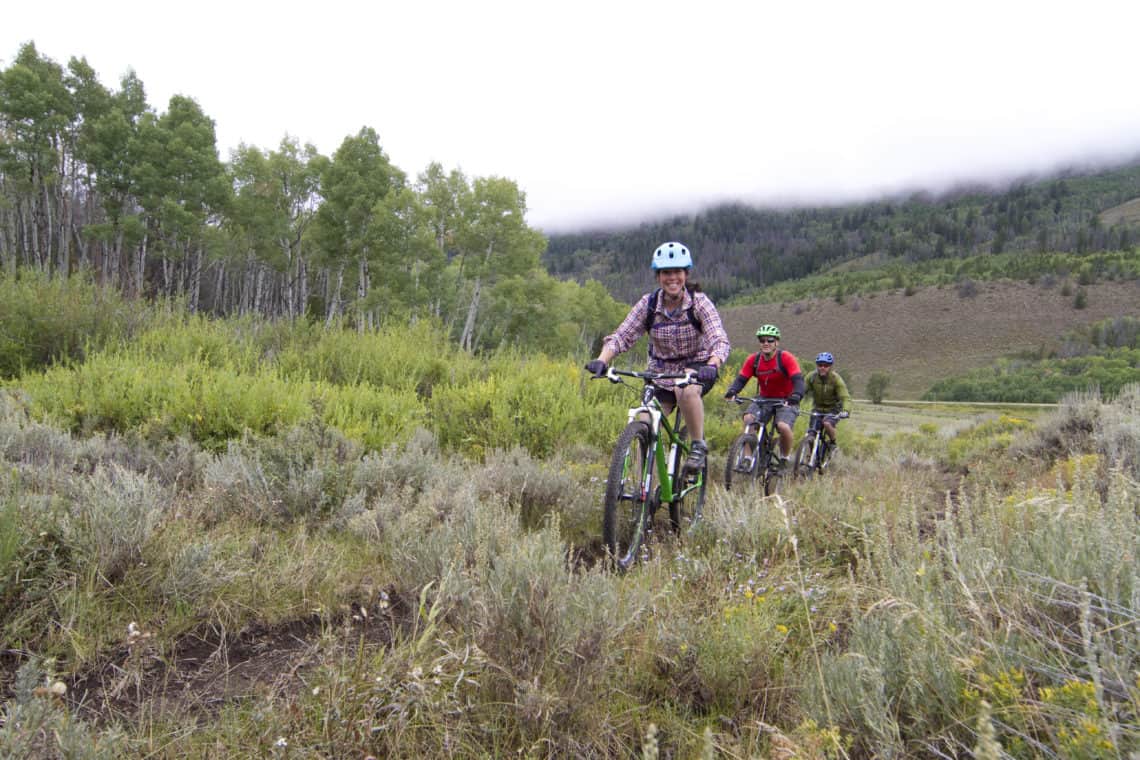 There's also no need to worry about packing enough equipment for the ride. C Lazy U provides everything you need, including a variety of bikes to choose from. Pack a little lighter to make your trip as breezy as possible without missing out on any of the fun. You might miss your favorite bike that's sitting at home, but there's sure to be a great substitute in our fleet of dual-suspension, front suspension, and 29er bikes.
A Scenic Workout for the Books
Mountain biking is a great way to zip around some of the most scenic landscapes that Colorado has to offer, and it's no secret that it's a great workout, too. It's always a good idea to start your biking adventure with a good foundational fitness level, but even if you've never embarked on a workout like this before, it's never too late to start. Prepare yourself for some aching legs the next day – but just know that the views, smiles, and thrills of the ride will more than make up for it.
If you want to prepare yourself for your mountain biking experience, check out some tips that will turn you into an expert in no time. The on-site guides will give you all the knowledge and gear you need to hit the trails like a pro, but reading up on what to expect can help psych you up or calm your nerves ahead of your trip. Get ready for one of the most unique workouts of your life!