Is one of your New Year's resolutions in 2024 to be more adventurous? Or maybe you've resolved to relax more, to take more vacations, to spend more time with the family, or just to try something you've never done before? Whatever the answer, C Lazy U Ranch in Granby – Colorado's premiere luxury dude ranch – has all the ingredients for a special family vacation or solo traveling adventure that could make 2024 one of your most spectacular years yet.
Cross some of your top new year's resolutions to cross off your list in 2024 and discover a new side of yourself out West.
Reserve your 2024 New Year's Eve Getaway today!
Ride a Horse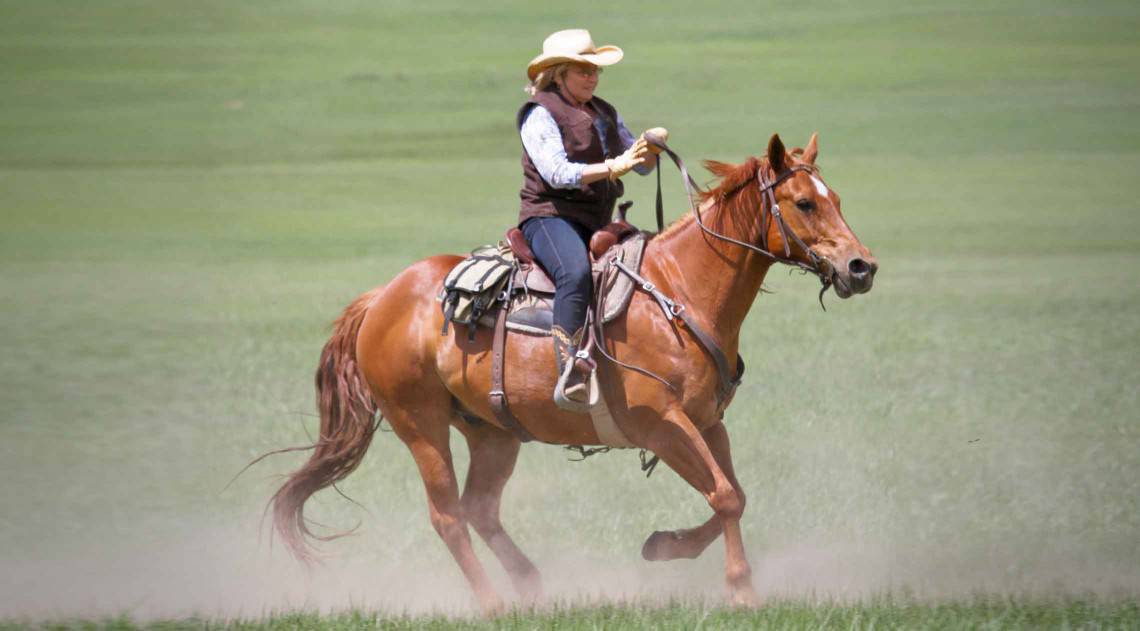 If you've never ridden a horse before, now is the time! At C Lazy U, we have 8,500 acres of lush fields, forest, and stunning mountain vistas to see from horseback. Even if you're new to horseback riding, skittish, or have never even seen a horse in person before, our expert wranglers have you covered! Our team specially selects a mount for each guest from our herd of over 200 horses, crafting a perfect match for each individual's age, skills, and personality.
Learn more about horseback riding at C Lazy U Ranch and how to prepare for your vacation.
Catch Your Biggest Fish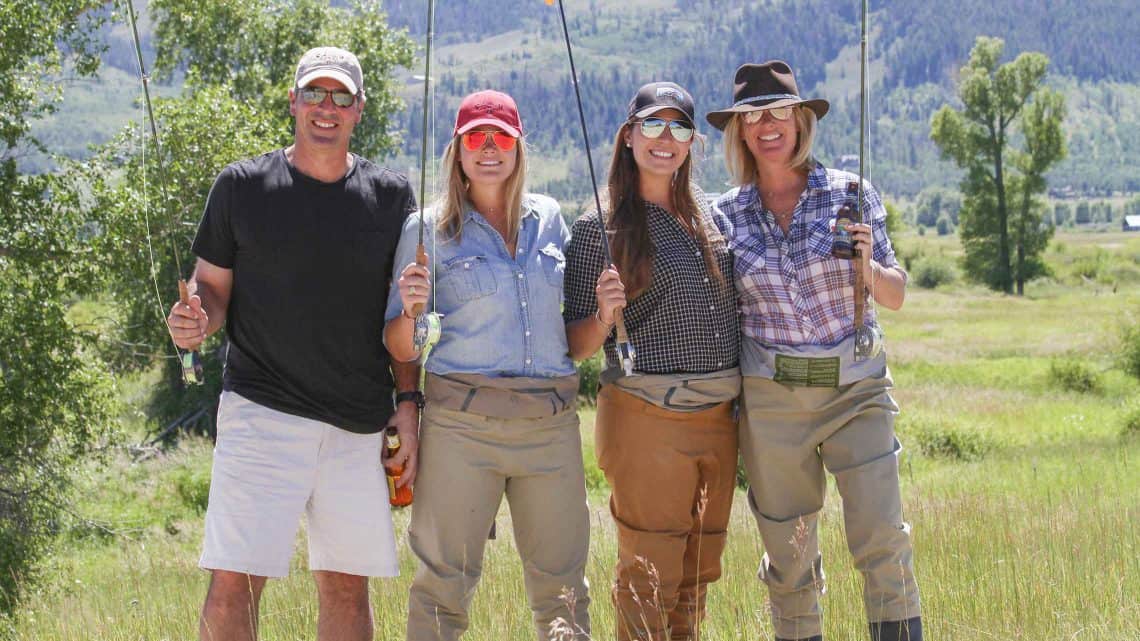 Looking to step up your fly fishing game? C Lazy U dude ranch has been recognized by Orvis as one of the top quality fly fishing lodges in North America, and is one of only five locations in Colorado to receive such a distinction. We offer guided fishing both on-ranch on our private section of Willow Creek as well as off-ranch on the Colorado and Fraser rivers. In addition to knowing the land and waters, our guides live and breathe fishing, ensuring the best experiences – and catches – for our guests. Get hooked on fly fishing at C Lazy U Ranch in Granby.
Learn to Shoot a Bow and Throw a Hatchet Like a Pro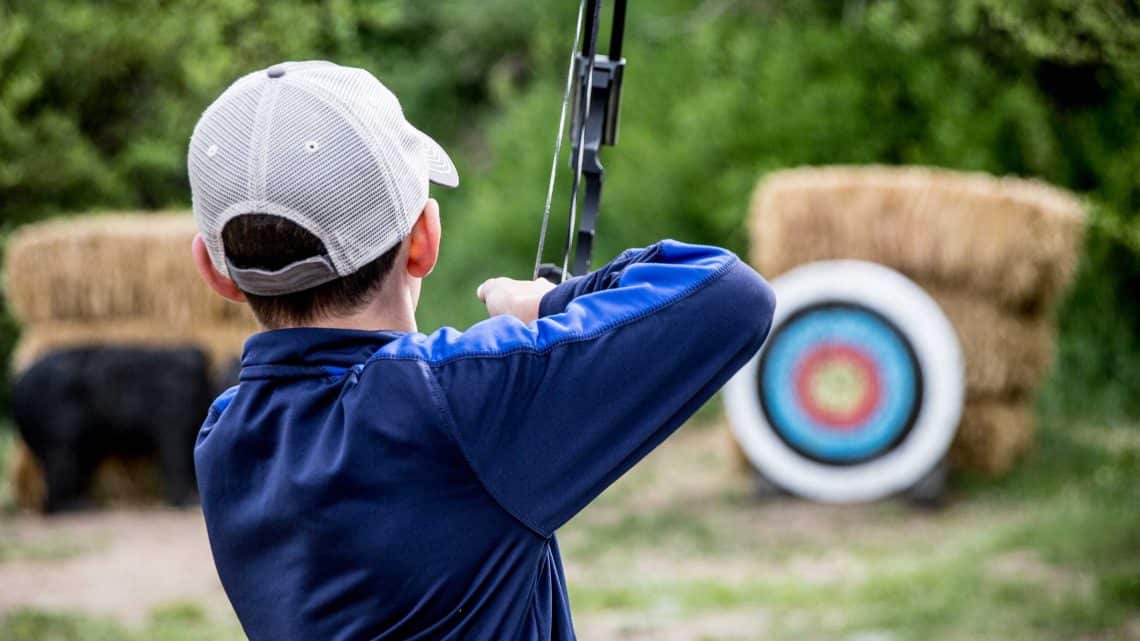 If marksmanship is your aim, C Lazy U is the place. In addition to trap shooting, we offer archery and hatchet throwing year-round. Learn from experts in a safe, supervised environment, then show your friends and loved ones who's best at striking the bullseye.
Looking for even more fun and adventure? Our extensive roster of seasonal activities and off-ranch activities features thrills and excitement for all ages and tastes.
Have a One-of-a-Kind Wine & Dining Experience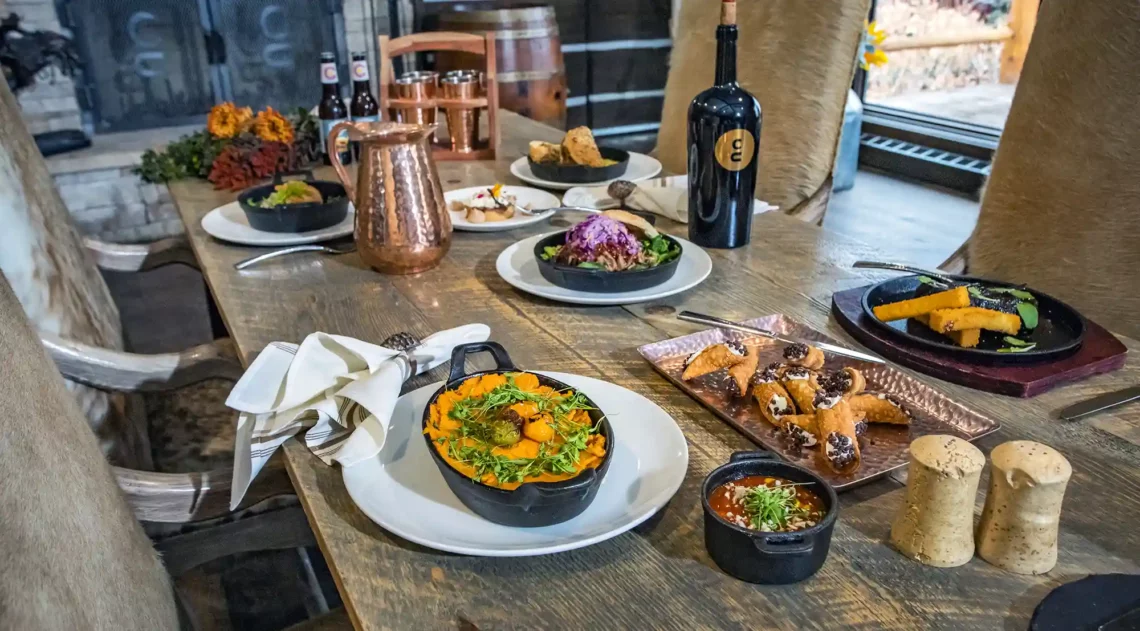 After a day of non-stop fun on the ranch, we know you'll have worked up quite the appetite. Good news – Executive Chef Cory Untch, Chef Elliot Ramirez Chavez, Sous Chef Tim Wishon, sommelier Tony Collier and the culinary team are busy crafting unforgettable food and wine pairings that will redefine what you think about gourmet dining.
New menus are introduced seasonally, built to capitalize on our own farm-grown ingredients, the traditions of the West, and culinary excellence. Get ready for meals that are as exciting as they are comforting, lovingly made to warm both body and soul. Learn more about the dining experience at Colorado's top all-inclusive resort.
Find Mindfulness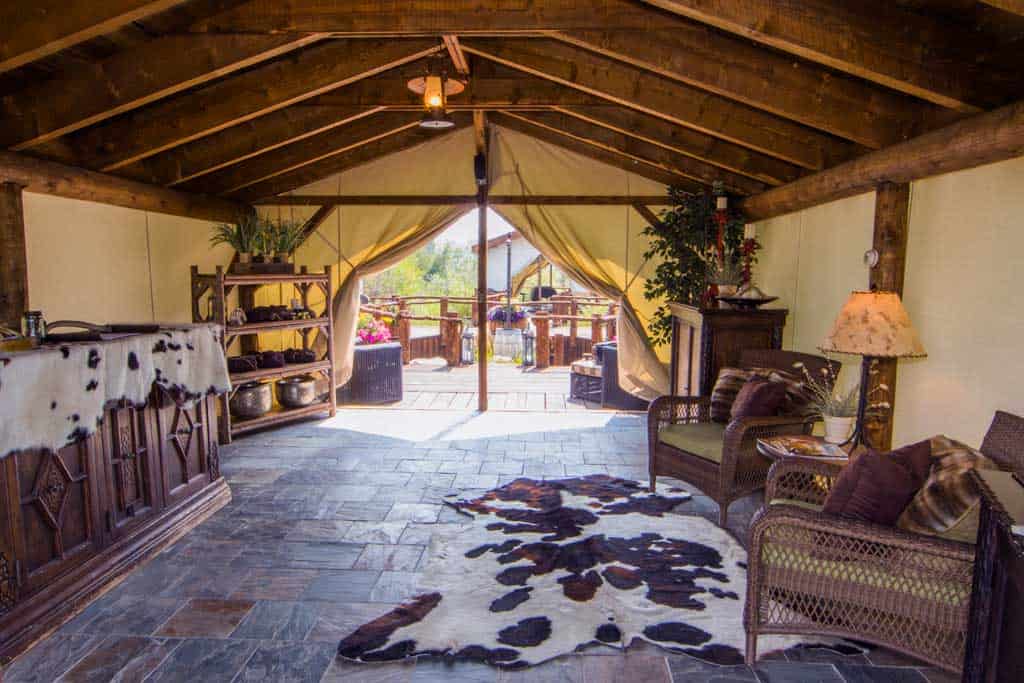 Looking for more self care and peace this year? It's time to rediscover yourself in nature. At the full-service Lazy You Spa, you'll discover a new level of relaxation. Have a soothing, copper tub soak with champagne and strawberries as you stare at the moonlit mountains, or enjoy a massage as you watch the river pass by under the glass floor of the massage tent. The softer side of ranch living awaits you at one of Colorado's most unique spa destinations!
Experience the Authentic American West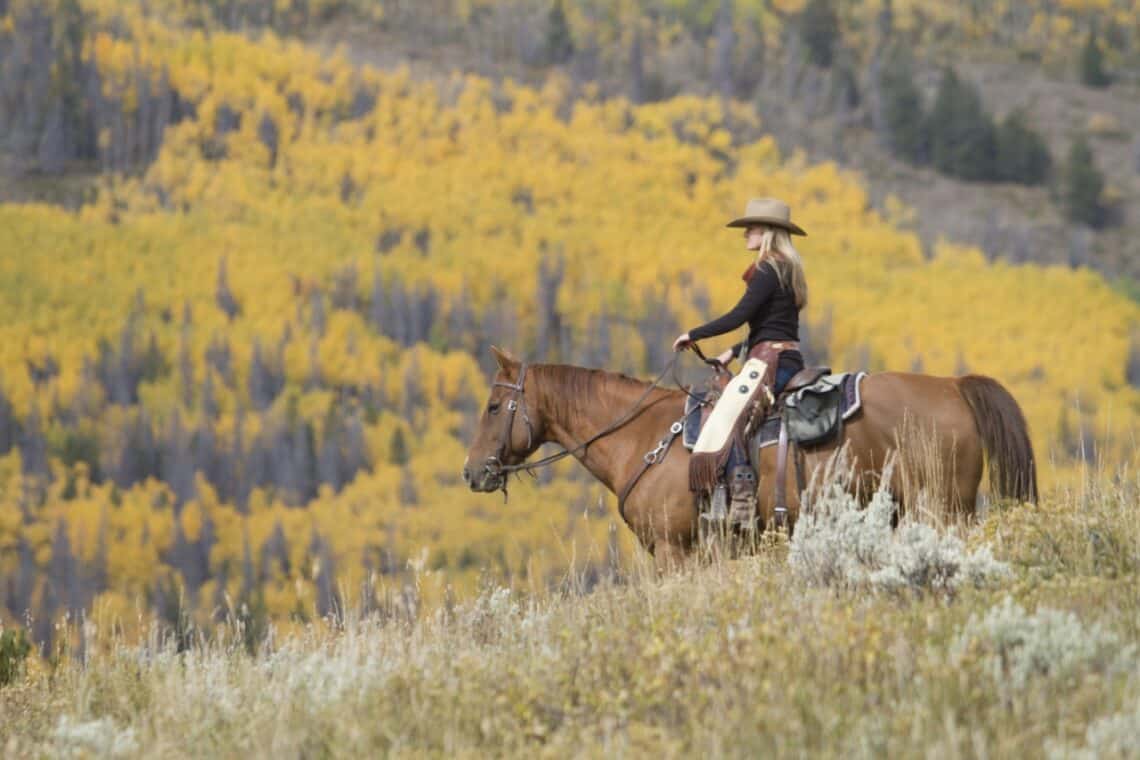 Some say the best part of the ranch is the activities, or the cozy lodges, or the food, or the dedicated staff – but none of those statements paints a complete picture. For over 100 years, C Lazy U dude ranch and resort in Granby has been keeping the traditions of the Colorado American West alive, preserving the past so that we can share our culture and history with future generations and people from all over the world.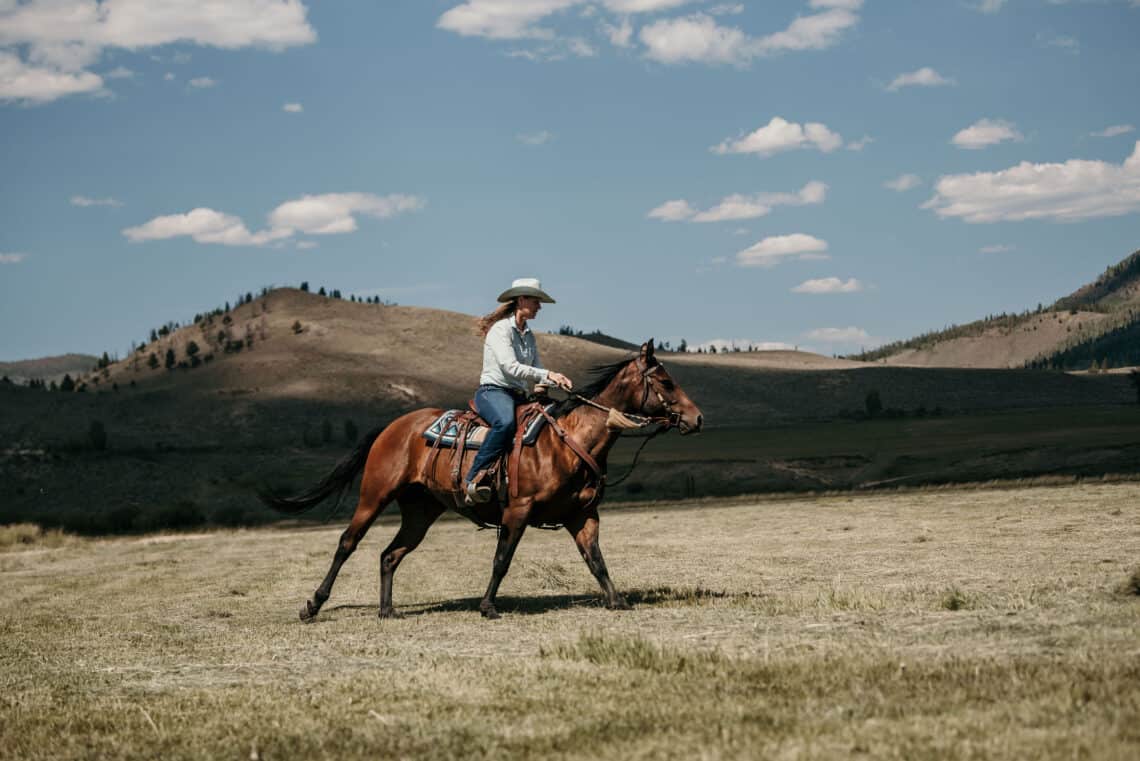 We're as much a functioning guest ranch as we are a resort, and our commitment to tradition has stirred a spirit of adventure and community in all our guests. Our pursuit of quality has made us one of the most awarded ranch vacation destinations in the world, and we're sure that the West has something to offer you, too.

Looking for new year's resolution ideas for the perfect 2023 getaway? Check out our luxury accommodations, start planning your trip, and contact us to plan your next family vacation or solo traveling adventure.
Book your 2024 New Year's Eve Getaway now!