Saddle up! It's time to embark on a mouthwatering journey behind the scenes with the C Lazy U ranch culinary team. Here, nestled amongst the majestic Rocky Mountains and the breathtaking landscapes of Colorado's frontier, food artistry meets the untamed spirit of the Wild West. Get ready to meet the creative trailblazers behind the delectable fare that makes the award-winning C Lazy U ranch a culinary landmark in the heart of cowboy country. So grab your aprons, unleash your inner foodie, and prepare to savor a feast for the senses like no other!
Learn More: Closing the Distance from Farm to Table
What Each Chef Brings to the Table
At the heart of every exceptional fine dining experience lies a team of dedicated maestros, each wielding their own culinary prowess and unique set of skills. The team at C Lazy U dude ranch is no exception, boasting a lineup of talented chefs who blend passion, innovation, and a dash of Western flair to create unforgettable mealtime adventures. Let's meet the extraordinary individuals who make up this culinary dream team, and discover what each chef brings to the plate.
Executive Chef Cory Untch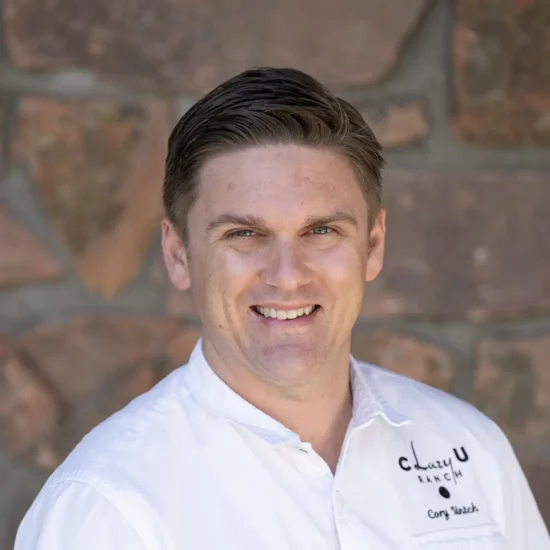 Leading the charge with a trailblazing spirit, Executive Chef Cory Untch holds a wealth of experience from his illustrious career in 5-star hotels across the country. With a deep-rooted belief in farm-to-table offerings and a commitment to sourcing from local purveyors, Cory embodies the elevated Western approach to food at C Lazy U. His culinary artistry shines through as he adds unique twists to beloved classics on his rotating seasonal menus, perfectly utilizing the bounty of each season and delighting all that sit down to share a bite at the ranch. With an unwavering dedication to exceptional service, Cory ensures that every dish he makes is both a piece of culinary artistry and a comforting, soul-enriching meal.
Related: Sustainability at C Lazy U Ranch & Resort
Sous Chef Tim Wishon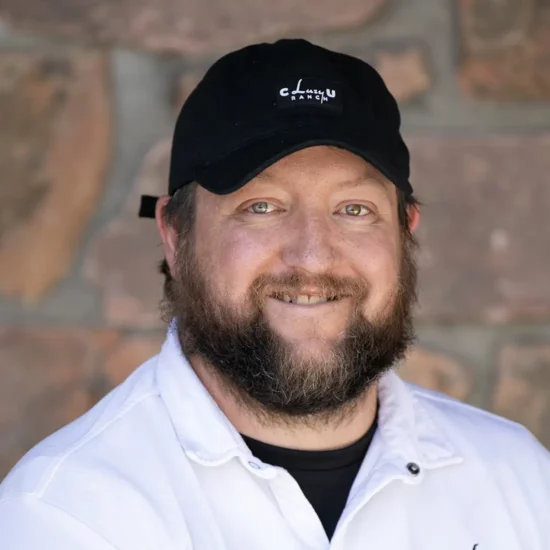 A loyal member of the C Lazy U culinary team for over a decade, Sous Chef Tim Wishon brings an unwavering passion for cooking and a wealth of knowledge in the art of the BBQ pit. With his expertise in crafting smoky, mouthwatering dishes and exciting breakfasts, Tim stays true to Western American flavors while taking the ranch's culinary offerings to new heights. Whether it's fall-off-the-bone chicken or a juicy rack of ribs, Tim's expertise in the realm of savory delights always leaves guests wanting more.
Pastry Chef Elliot Ramirez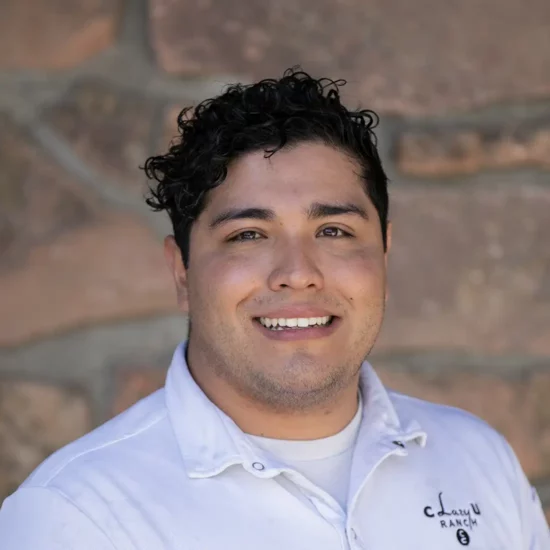 Pastry Chef Elliot Ramirez is the bread whisperer of C Lazy U ranch. With a true love for his craft and an infectious positive energy, Elliot's creations are nothing short of enchanting. His mastery of the pastry arts is evident in every bite, and he's earned the praise of Chef Cory, who claims Elliot's bread is possibly the best he's ever tasted! From delicate pastries to decadent desserts, Elliot's imaginative creations tantalize the taste buds and transport guests to a realm of indulgence.
Fancy a drink with dinner? Get to know C Lazy U ranch sommelier Tony Collier.
A Culture of Excellence
The C Lazy U culinary team's commitment to excellence is at the heart of every dining experience – whether it's breakfast, lunch, or dinner. Each season, Chef Cory and his team draw inspiration from nature, infusing their creations with the essence of their Western surroundings as they listen to guests and dial-in the exact dining experience C Lazy U patrons are seeking.
What sets this team apart is not just their remarkable skills, but also their genuine passion for creating unforgettable moments. By harnessing their collective expertise and sourcing the region's best ingredients, the C Lazy U team is able to craft extraordinary culinary creations that become an integral part of guests' cherished memories. The culture the team has created and their dedication to the ranch and its guests plays an integral part in what makes a C Lazy U vacation so magical, and this is evident in every mouthwatering bite.
Taste the Magic for Yourself
With a culture that values unforgettable experiences and a commitment to listening to our guests, the C Lazy U dining team ensures that every meal reflects your desires and surpasses your expectations. Looking to give the team's work a taste? Guests can look forward to even more Colorado wood-fired cuisine from the ranch's brand new grills & ovens, as well as new healthy & fresh veggie options added to all our dinner menus. There's lots to love this summer at C Lazy U!   
What are you waiting for? Saddle up, and book your next family vacation or romantic getaway today.