At C Lazy U Ranch, we understand the importance of breaking bread with family and friends. Sharing a wholesome, delicious meal is a beautiful start or end to a long day of adventure in the Colorado Rocky Mountains, and we find that incredible farm-to-table dining and spectacular company make for some of the most powerful memories.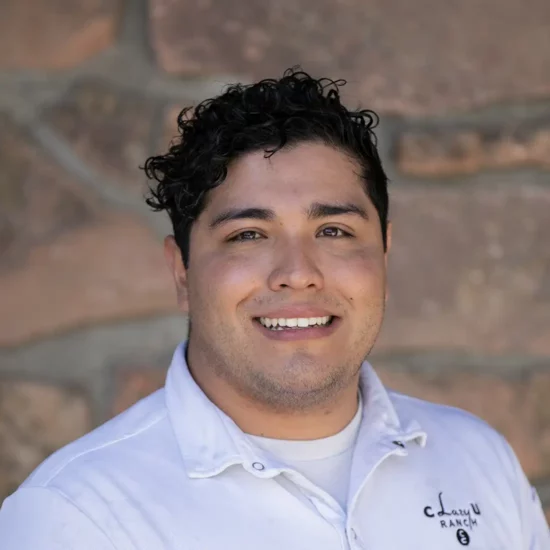 And what western meal would be complete without scrumptious fresh bread and stunning, sweet desserts? We're confident that our ranch kitchen offers some of the best bread and pastries in the American West, and for that, we have Chef Elliot Ramirez Chavez to thank! Today, we take the time to get to know Elliot and his baking artistry.
Read More: Fine Dining on the Ranch
Meet Elliot: Master of the Oven
Chef Elliot's culinary journey began in the bustling streets of Mexico City, where he immersed himself in the vibrant culinary scene as he worked in banquet-style cuisine. Wanting to take his skills and love of food further, Chef Elliot left his home country for the first time to pursue a position at a New Orleans Hyatt. He honed his craft in NOLA's lively food culture for two years, then moved on to further his culinary mastery at a Viking cruise line, various restaurants, multiple bake shops, and a number of high-end hotels.
The culinary philosophy Chef Elliot gained from these experiences is as elegant as it is simple: "Whatever you do, do your best and don't stop learning." This mantra infuses every warm, buttery creation with a sense of passion and dedication, resulting in bites that are nothing short of extraordinary.
Related: C Lazy U Dining FAQ
Rising to the Challenge of Western Baking
Chef Elliot's favorite thing to bake is his bread — which Executive Chef Cory Untch says is some of the absolute best he's ever had. The secret? Chef Elliot says his bread's incredible flavors and textures are owed to a mother dough that was started two years ago with a good friend — and, of course, the most important ingredients are "love and passion." As with Chef Cory's menus, Chef Elliot's breads and sweet treats change along with the seasons, incorporating the best and most fresh seasonal ingredients.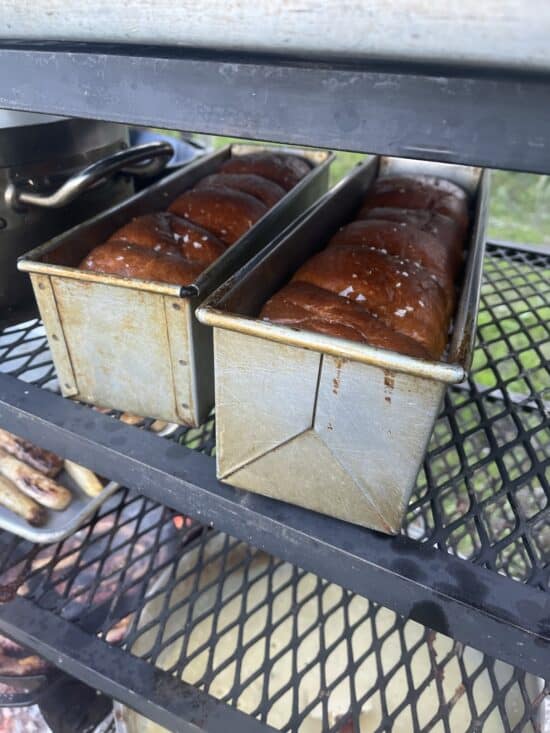 For special occasions, Chef Elliot is your go-to artisan. Whether it's a sumptuous wedding cake, an anniversary masterpiece, or an array of delectable cookies and pies for a family reunion, his passion for baking is evident in everything he does. He even made and displayed his first-ever gingerbread house on the ranch!
Preserving Western Traditions
Along with the rest of the C Lazy U culinary team, Chef Elliot works hard to produce food that is modern and gourmet while also paying homage to Western heritage and traditions.
In his free time, Chef Elliot maintains a strong connection to his roots, returning home to Mexico often to learn more about the culinary arts and to tend a big farm box with his friends, where they grow tomatoes, strawberries, cucumbers, cauliflower, and other mouthwatering fruits and veggies. If Elliot is on the ranch and not in the kitchen, he can probably be found engaging with his two favorite aspects of C Lazy U — the free-spirited horses and the majestic mountains.
Hungering to try Chef Elliot's work for yourself? Plan your all-inclusive getaway to C Lazy U dude ranch and resort in Granby today, and prepare for a farm-to-table culinary experience and western adventure you'll never forget!