Dining at C Lazy U is a culinary experience like no other. The freshest farm-to-table ingredients are brought to life and elevated in inspired dishes full of flavor and vibrance, all sculpted by Executive Chef Cory Untch. The mouthwatering creations from Cory's seasonal menus are as striking and bold as the Rocky Mountain landscape, and there's something on offer for everyone to enjoy.
We sat down with C Lazy U's culinary team to answer guests' most frequently asked questions about the dining experience down on the ranch.
What Time are Meals Served?
We serve three meals a day at the following times:
Breakfast: 7:30 AM – 9:00 AM
Lunch: 12:30 PM – 1:00 PM
Dinner: 7:00 PM
Are There Opportunities To Get Food Outside of Designated Times?
While meals are unavailable outside designated dining periods, there's a snack bar ordering system for tasty snacks and beverages, available at all hours of the day.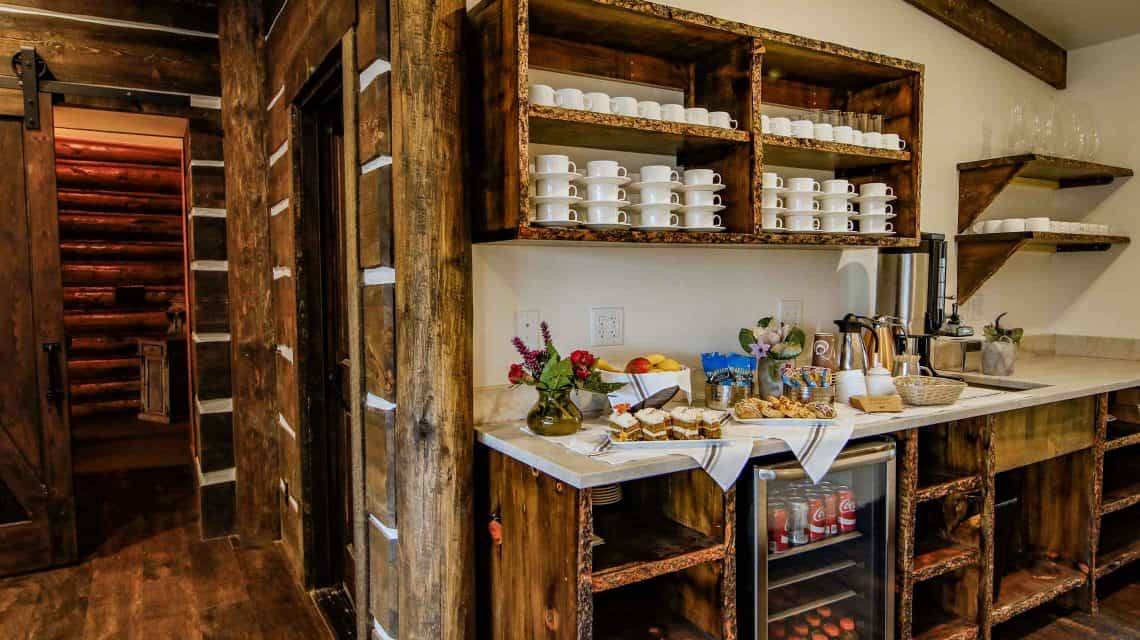 How Many Courses Is Dinner?
Dinner starts with a FarmBox hydroponic greens salad and fresh bread – then a first course, onto a selection of 3 entrées, and finally dessert. On Sunday, Wednesday, and Saturday we feature buffet-style dining. Menus are created seasonally by Chef Cory to showcase the freshest ingredients and to compliment the spirit of each incredible season on the ranch.
What Are The Options for Lunch?
To keep you at your best during a busy morning of horseback riding and adventuring (or after a morning of pampering at the Lazy You spa), lunch options consist of two artisanal sandwiches, two main proteins, two sides, three salads, a dip, and dessert.
Are There Different Meal Options For Those with Dietary Restrictions (Gluten-free, Vegan, Food Allergies, Etc.)?
C Lazy U is proud to offer dietary-friendly options in lieu of main entrées that may conflict with dietary restrictions. Our culinary team will select and prepare a stunning dietary-restriction-friendly dish for each meal that compliments our regular seasonal menu offerings. Ingredient substitutions on menu items are also available.
Should People With Dietary Restrictions Reach Out Before Their Stay To Let the Kitchen Know?
We ask that guests with special dietary needs please inform reservations during the booking process so that the front desk can address this during the pre-arrival process. Guests are also encouraged to note dietary restrictions on the pre-arrival form. 
Do You Have Kid-friendly Meals? How are Children's Meals Handled?
C Lazy U is a family-friendly resort, and we're prepared to give your kids (even the picky ones) all the fuel they need to keep the vacation fun going strong. In the summer months, kids eat with counselors for lunch and dinner, with the meals 100% geared to appeal to kids' tastes, while also providing essential nutrients. Breakfast is served together as a family, with kid-friendly options on the menu. Year-round, all meals at C Lazy U feature an exciting selection of kid-friendly dining options.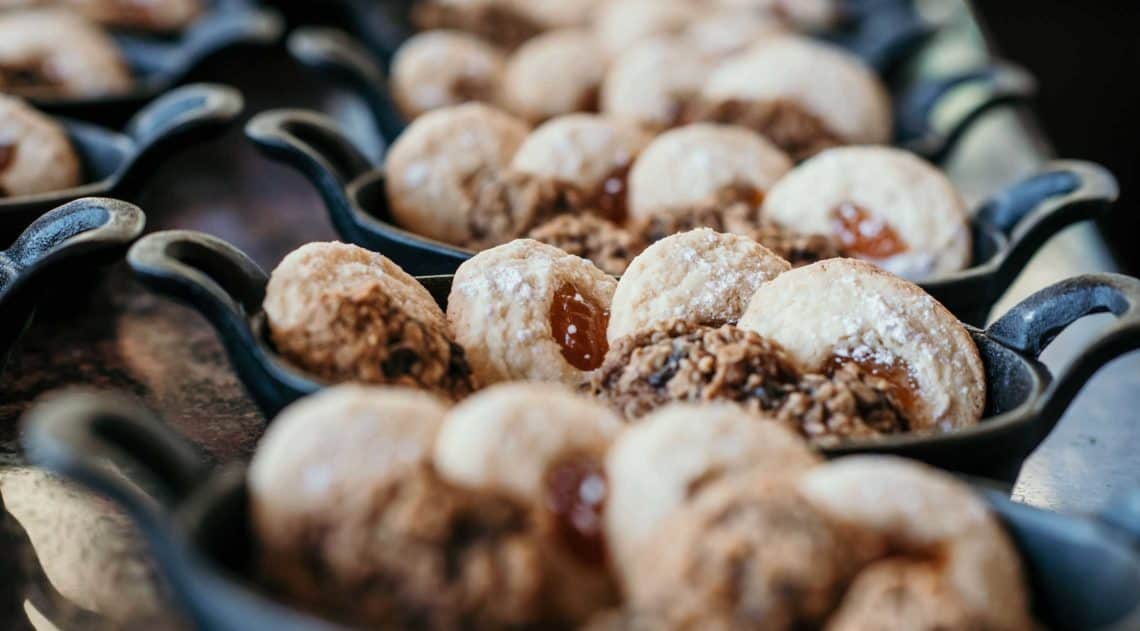 Do You Take Special Requests for Birthdays, Anniversaries, and Other Special Occasions?
At C Lazy U, we want every stay to be unforgettable – especially if you've chosen us to celebrate an important milestone or event. Customized cakes for birthdays, anniversaries and other occasions are available on request, for an additional charge. Celebrations can also be had with our complimentary nightly desserts. Guest comfort at C Lazy U Dude Ranch is a top priority, and the ranch is happy to cater to special requests related to dining.
Is Private Dining Offered For Family Reunions or Other Special Events?
C Lazy U ranch gladly offers private event dining for groups, upon request.
Can I Reserve A Table?
We want your dining experience with us to be as magical as possible, and as such, we're happy to reserve a special table upon request – including the table on the lodge deck.
Are Guests Able To Bring Outside Food/Snacks?
Outside food is not allowed at the designated dining areas, but guests are welcome to bring food or snacks to their guest lodging. The snack bar menu also provides a variety of snacks and beverages for guests to enjoy in-room and around the ranch.
Should I Watch the Morning Jingle and Then Eat Breakfast, or Vice Versa? What's The Best Way to Experience Both?
It's no secret that the morning Jingle – when the herd is brought in from the pasture to start the day – is one of the most spectacular sights to behold at the ranch. The morning Jingle (signaled by wranglers ringing the "jingle bell") occurs between 6:30 and 8:30 AM (typically occurring closer to 6:30 or 7:00 in the summer months). We recommend starting your morning with the Jingle first, then going to breakfast after.
An all-inclusive C Lazy U luxury getaway is a vacation you'll never forget – and the gourmet dining is certainly no exception. Book your stay today, and discover firsthand why C Lazy U ranch is one of the best resorts in the world!