Whether you're looking for a unique Valentine's Day getaway, a romantic weekend trip, or the perfect honeymoon destination, C Lazy U Ranch is the perfect backdrop for you to celebrate your love. Set in the heart of the Rocky Mountains, this luxurious, all-inclusive Colorado dude ranch gives you the opportunity to take in spectacular views, experience unforgettable adventures, and enjoy quality time as a couple.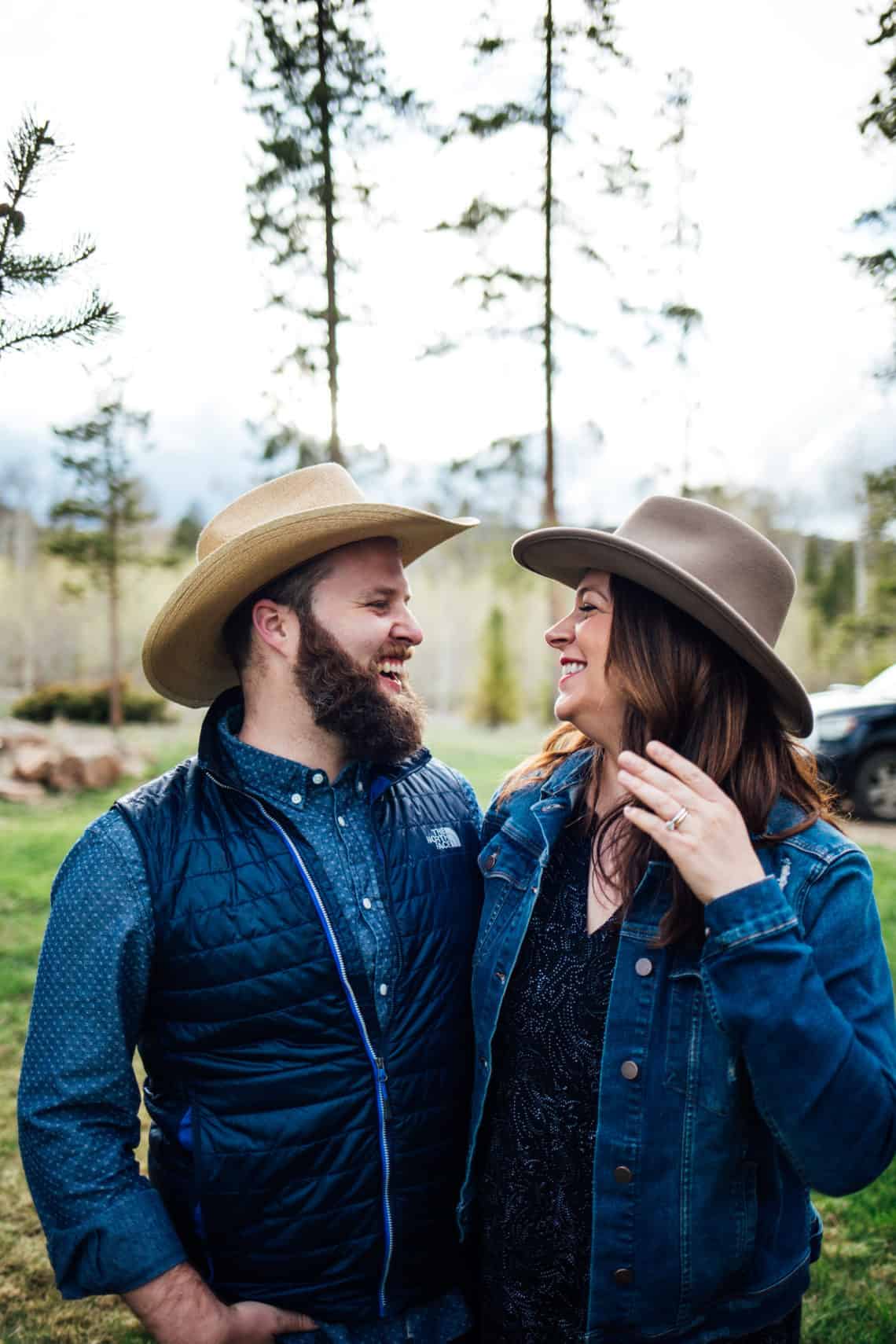 Read on to learn how to make your visit to C Lazy U your most romantic trip yet.
Glamping
Glamping at the ranch is a romantic highlight for many couples who visit during the summertime. Glamping, or "glamorous camping," gives you the opportunity to escape to our famous Conestoga Wagon, where you'll enjoy a roaring fire, a s'mores kit, and the endless starry sky.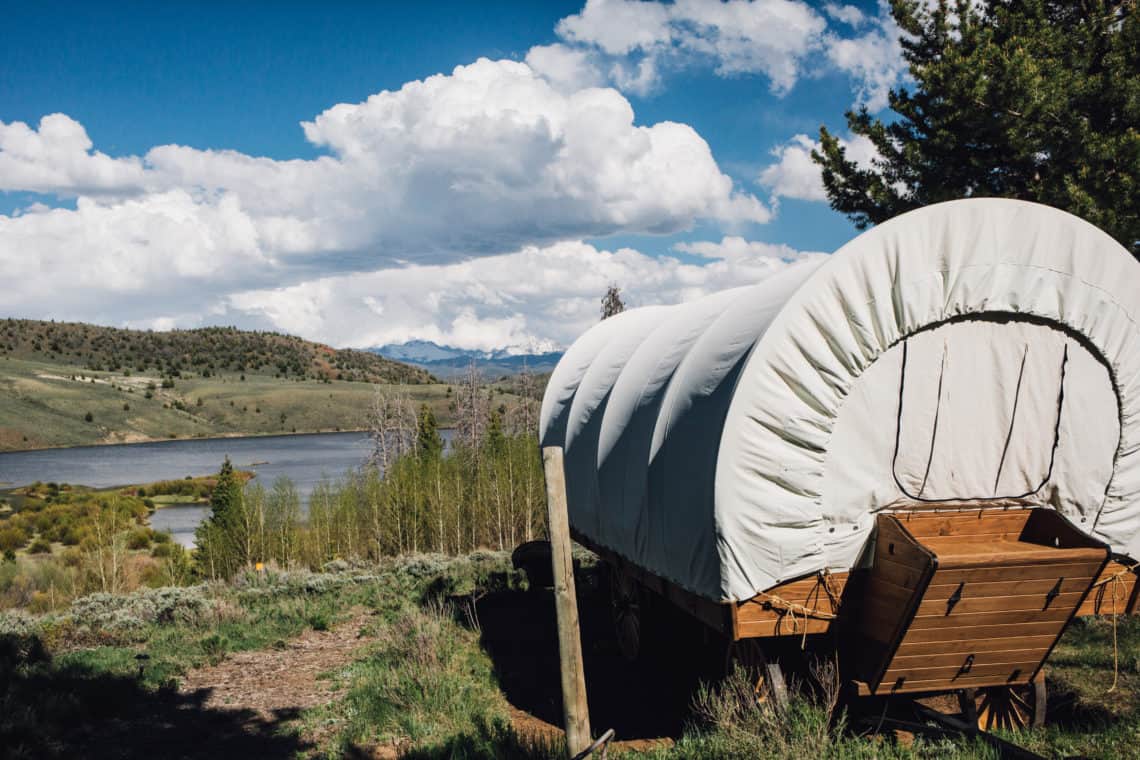 When you've enjoyed the Colorado wilderness in style, retreat to the comfort of the wagon to enjoy a spacious interior featuring a king-size bed, a table for two, and modern amenities. Featured in HoneyTrek's book, Comfortably Wild: The Best Glamping Destinations in North America, glamping at C Lazy U dude Ranch is a romantic experience you and your loved one won't want to miss. 
Spa Day
A spa day enhances every romantic vacation, and The Lazy U Spa delivers the perfect blend of relaxation, comfort, and elegance. As one of Colorado's most unique spas, The Lazy U Spa is comprised of 6 luxurious tents that overlook the Willow Creek. We offer traditional treatments like facials, manicures, and pedicures, but we also provide exclusive services you won't see anywhere else.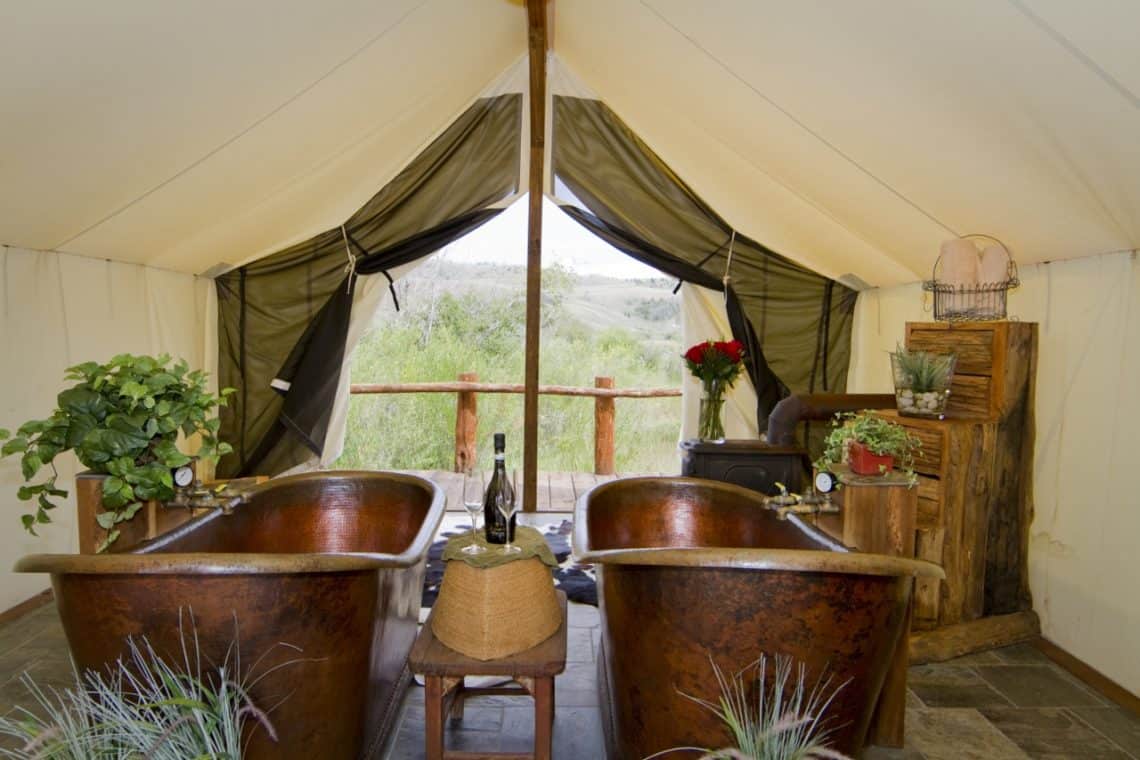 Enjoy a couples massage in a tent suspended over the river, and watch the water rush by under the glass floor throughout your treatment. Or, indulge in our signature "Cowboy Soak," where you and your loved one can relish a moonlight soak in therapeutic copper tubs and take in the scenic Continental Divide Mountain Range. Complete with champagne and strawberries, a visit to our spa is sure to be one for the books!
Horseback Riding
Our world-class horseback riding program gives your honeymoon or romantic getaway the perfect touch of adventure. Our experienced Director of Equine Operations and wrangler team will pair you with your perfect (equestrian) match.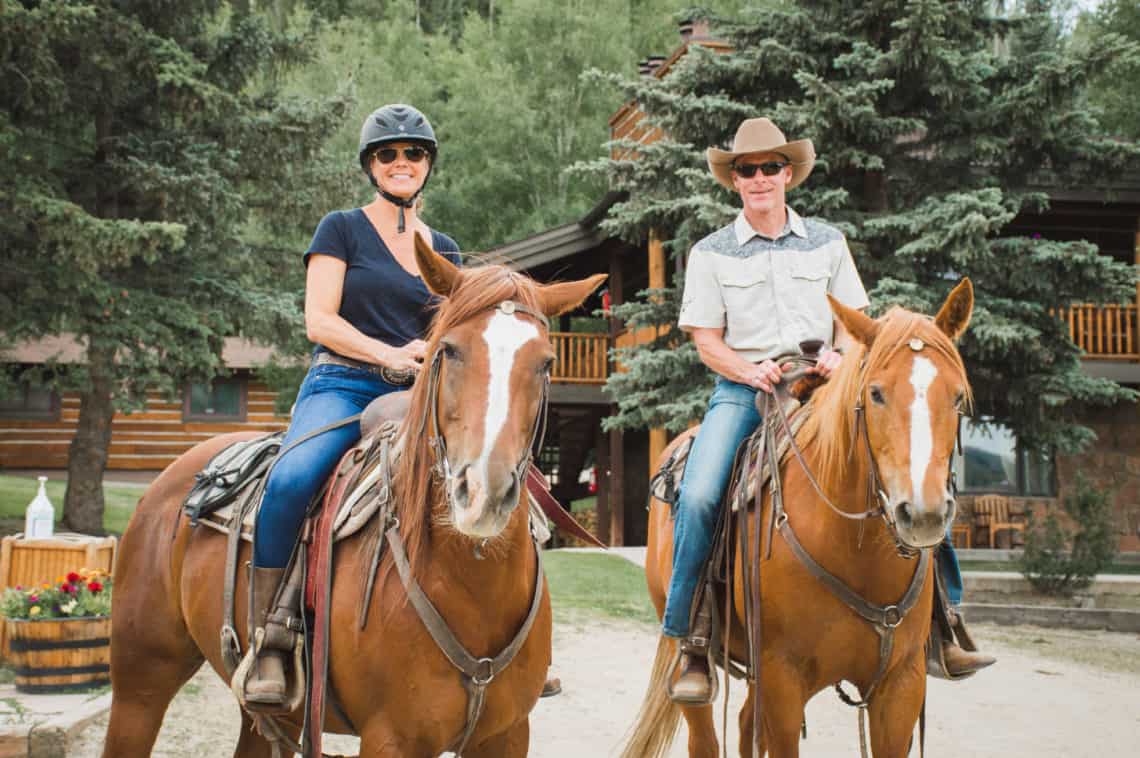 Attend a "double date" with the horses on daily trail rides, or bond with your partner through horsemanship clinics and classes. At C Lazy U Ranch, riding is a part of our life year-round, so enjoy spring, summer, fall, and winter horseback rides!
Hiking and Snowshoeing
For a romantic summer vacation activity, explore the 8,500 acres of ranch together. For an extra touch of romance, grab a bottle of wine, two glasses, and hike up to Woodsie, where you'll find an unobstructed view of the Willow Creek Reservoir and Indian Peaks Mountain range. If you're honeymooning or visiting the ranch in winter, pick up a bottle of champagne and some snowshoes and hike out to our private warming hut for a cozy afternoon together.
Nights By The Fire
As one of the most romantic places in Colorado, we've furnished each of our cabins with wood-burning fireplaces. After your day exploring, relaxing, or adventuring, light a crackling fire and enjoy some quality time together.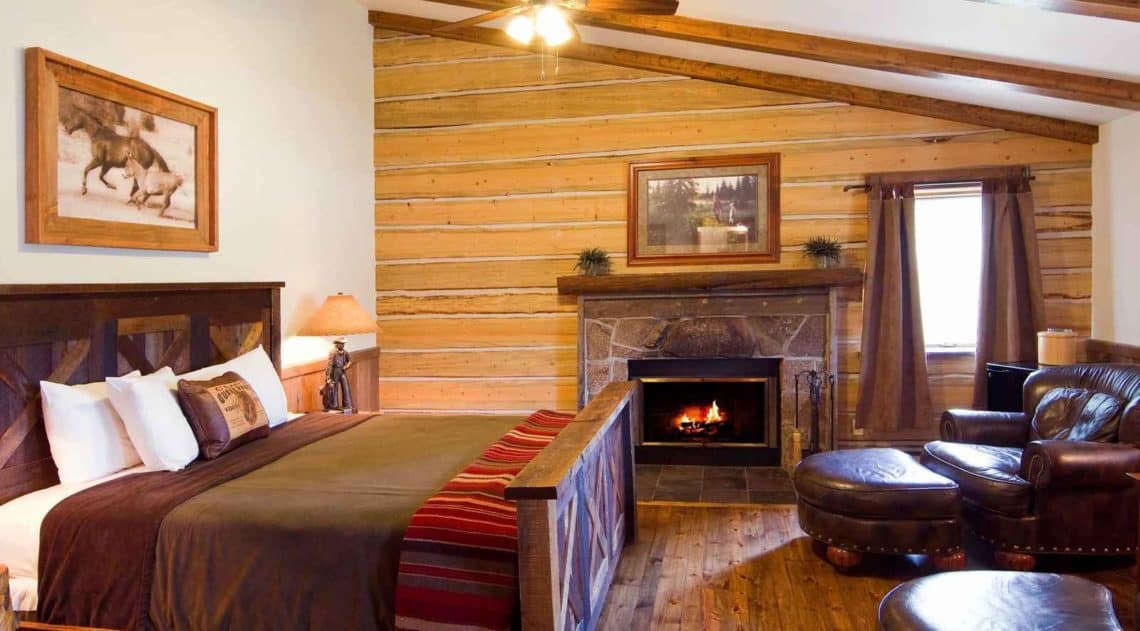 C Lazy U is a unique vacation destination that is sure to leave you and your partner with lifelong memories. Whether you're looking for a restful, rejuvenating experience or an adventure you can bond over, our Colorado guest ranch is the perfect choice for your next romantic vacation or honeymoon. We'll see you on the ranch soon!