C Lazy U dude ranch and resort is thrilled to announce that after 4+ years of hosting special tasting events with Locke + Co Distilling, we're expanding the partnership and bringing fans a limited edition rye whiskey that embodies the Western spirit and the wild spaces of Grand County.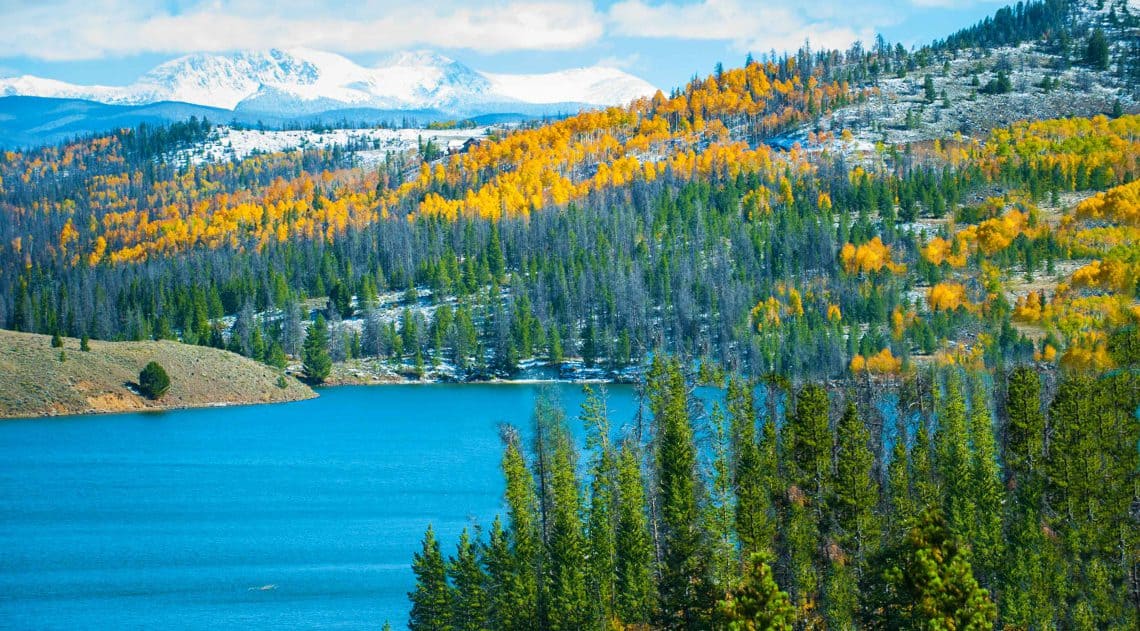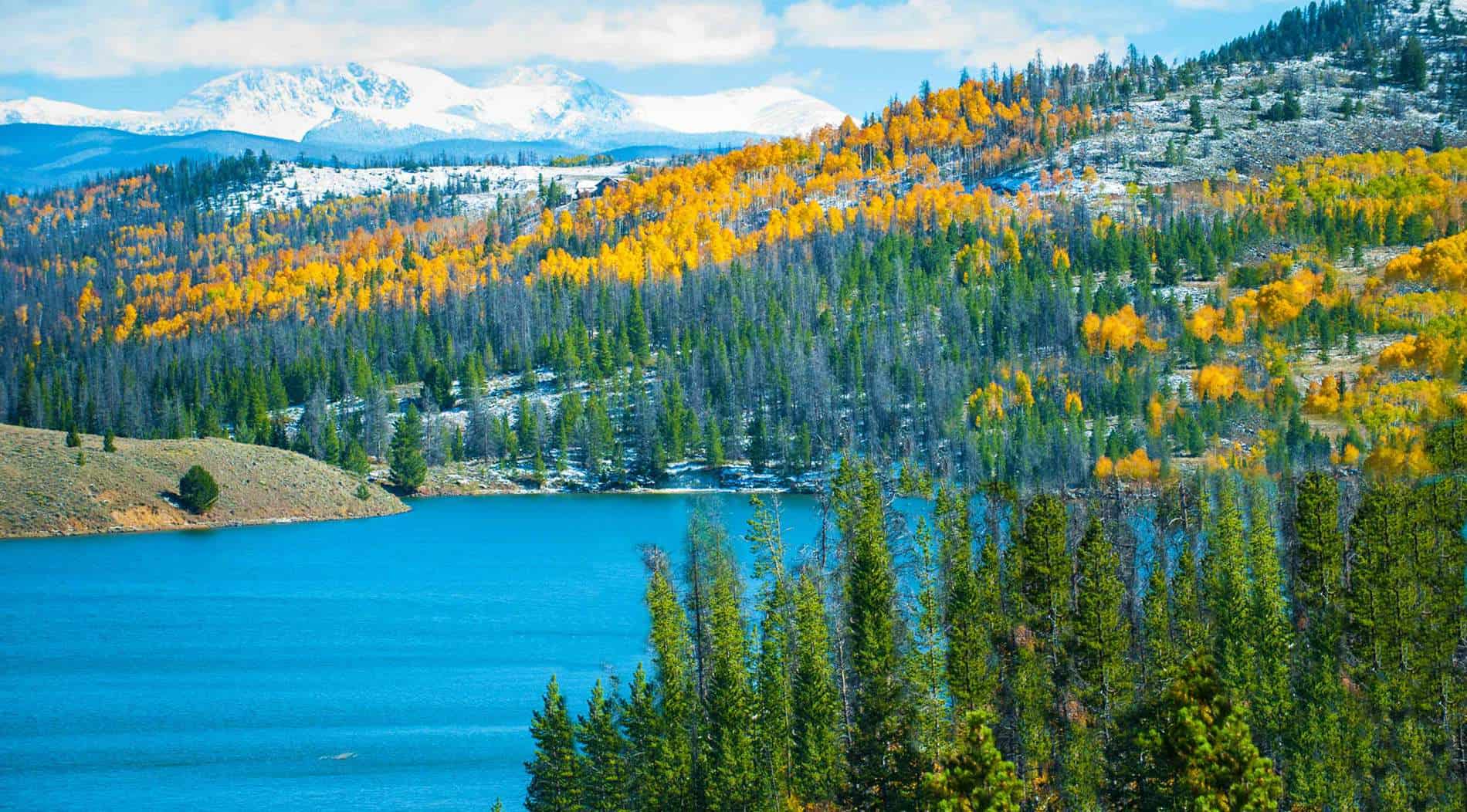 In an effort to make sustainable use of fire-damaged wood from our 8,500 acres of Rocky Mountain forestry – and in keeping with our mission to create fresh culinary experiences centered around the authentic flavors of the West – C Lazy U has supplied Locke + Co with real aspen wood harvested from the ranch earlier this year. Now, the same trees you may have seen on trail rides or hikes can take on a second life in a great American spirit.
Related: Dining & Drinks on the Ranch
Colorado Brands Coming Together
Locke + Co Distilling is a Colorado-based company founded in 2016 by 6th-generation Colorado natives with a history of moonshining and homesteading in the Centennial State. As big fans of Locke + Co spirits, C Lazy U wanted to get involved in a collaboration to produce an incredible, new limited edition Aspen Aged Rye whiskey aged in charred aspen wood recovered from sections of the ranch impacted by the East Troublesome Fire.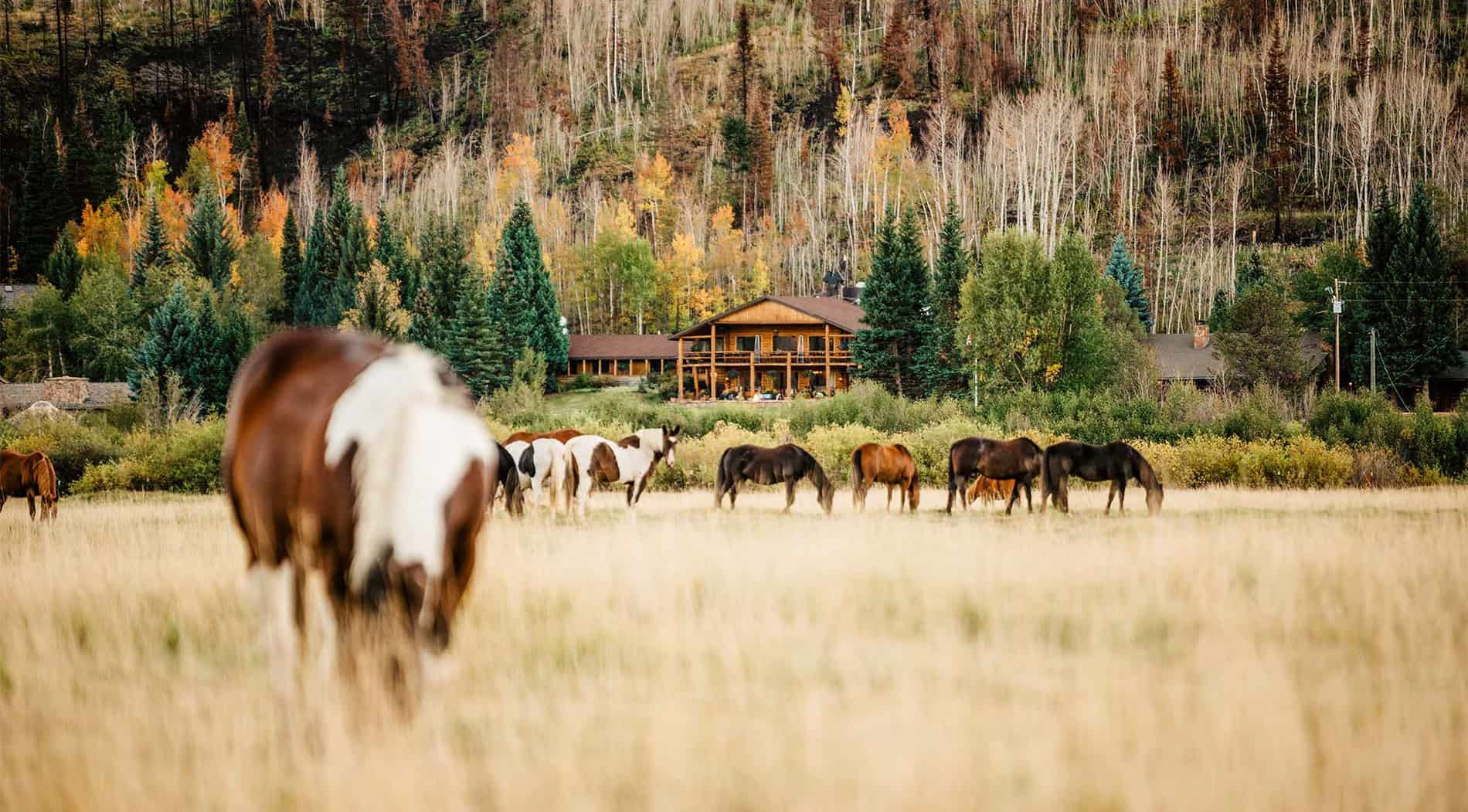 Locke + Co founders Owen Locke and Rick Talley have known C Lazy U's Director of Sales & Marketing, Brady Johnson, since high school, and there have long been talks of making a unique whiskey only available on-ranch — however, it wasn't until Sommelier Tony Collier came onboard last summer that things really kicked into gear.
Tony's sommelier expertise meant a deep respect for the winemaking and agricultural philosophy of "terroir," a French term to describe the unique qualities and flavors a crop acquires from its local environment. The idea of a spirit with a real connection to the land sold Owen and Rick on the collaboration. They loved the idea of turning the negative of the East Troublesome Fire into something that could give back to the local communities while connecting the C Lazy U family and its supporters.
Related: Making the Perfect Wine Pairing with Sommelier Tony Collier
Taste the Spirit of the Rocky Mountains
Harvesting the aspen trees in February during a heavy snowfall year was an endeavor in itself and a great collaboration of ideas and fun. Tony Collier and Owen Locke, along with Corey Case (CLU Director of Maintenance and Land Management) and his trail crew assembled for an adventure that included snowmobiling, trudging through thick snow banks, and chainsawing into burnt aspen from the fire damaged locations on the ranch. The result of the labor is something truly special: The Kindred Spirits East Troublesome Fire Aspen Aged Rye.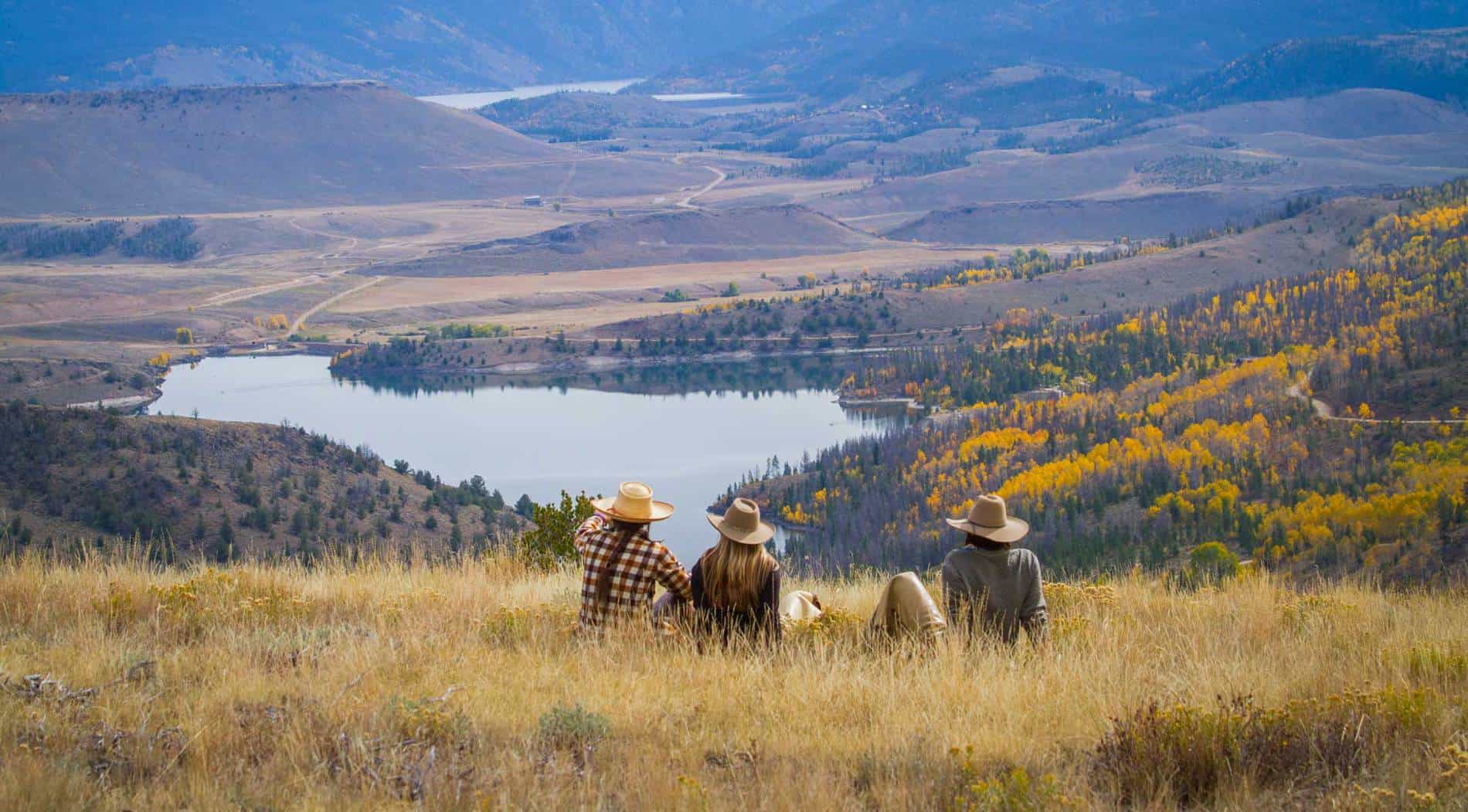 The limited edition whiskey is aged for two years in 30-gallon oak barrels, 4 months with the C Lazy U charred aspen discs, and finished in a port wine barrel. The final product comes in at 91 proof and features subtle fruit notes from the port finish, mellow rye spice, warm cinnamon, light brown sugar, and wonderful toffee notes from the charred aspen wood.
How to Enjoy Kindred Spirits Rye
At 91 proof, Kindred Spirits is great on its own but also holds up tremendously well in a cocktail. The classic Manhattan and Old Fashioned seem to be the winners on the ranch so far, but it's hard to go wrong with whiskey neat in a glass. During the summer tastings, another fan favorite was a whiskey sour featuring the rye. For culinary aficionados, Executive Chef Cory Untch recommends a grilled steak (Tomahawk Ribeye) with a glaze made from the whiskey.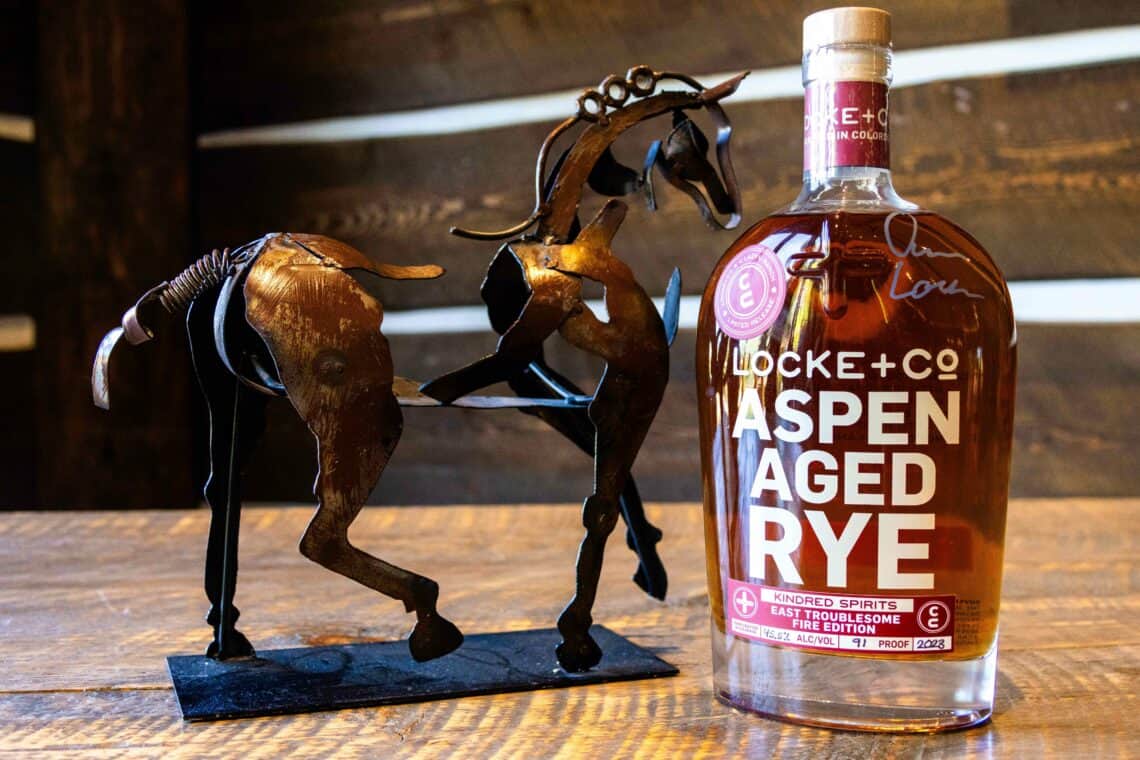 How to Get Your Hands on Kindred Spirits from Locke + Co Distilling
Kindred Spirits Aspen Aged Rye is sold exclusively at C Lazy U Ranch, and is available as a spirit in our bar & dining room, or by the bottle in our trading post. Each bottle retails for $110, with $10 going as a donation to the Grand County Fire Department.
Due to the limited edition nature of the batch, as well as a surprising level of customer demand, over 65% of the initial batch has been sold — but worry not, more is on the way!
Another batch is expected to be ready by Fall, and plans are in place to take burnt aspen from different areas of the guest ranch and produce location-specific whiskeys (like West Meadow, Member Road, Garden of the Gods, etc). These spirits will most likely be aged with different timing and finished in different barrels (such as sherry, port, or wine). The idea is to create an exclusive expression every year to celebrate the special connection between the land, the people, and the memories they create together.
For more information on Kindred Spirits Rye, contact C Lazy U or Locke + Co Distilling.