If you haven't checked out our social feed in a while, you might not have met our newest social media personality: Branding Brady! While he may be new to your social media feed, Brady Johnson has been with the ranch since 2007. Whether you see him when you're on the ranch, buying ranch property, or scrolling through social media, get to know Brady better and get the inside scoop on working at a luxury guest ranch.
Related: Want to Make C Lazy U Your Permanent Vacation Home?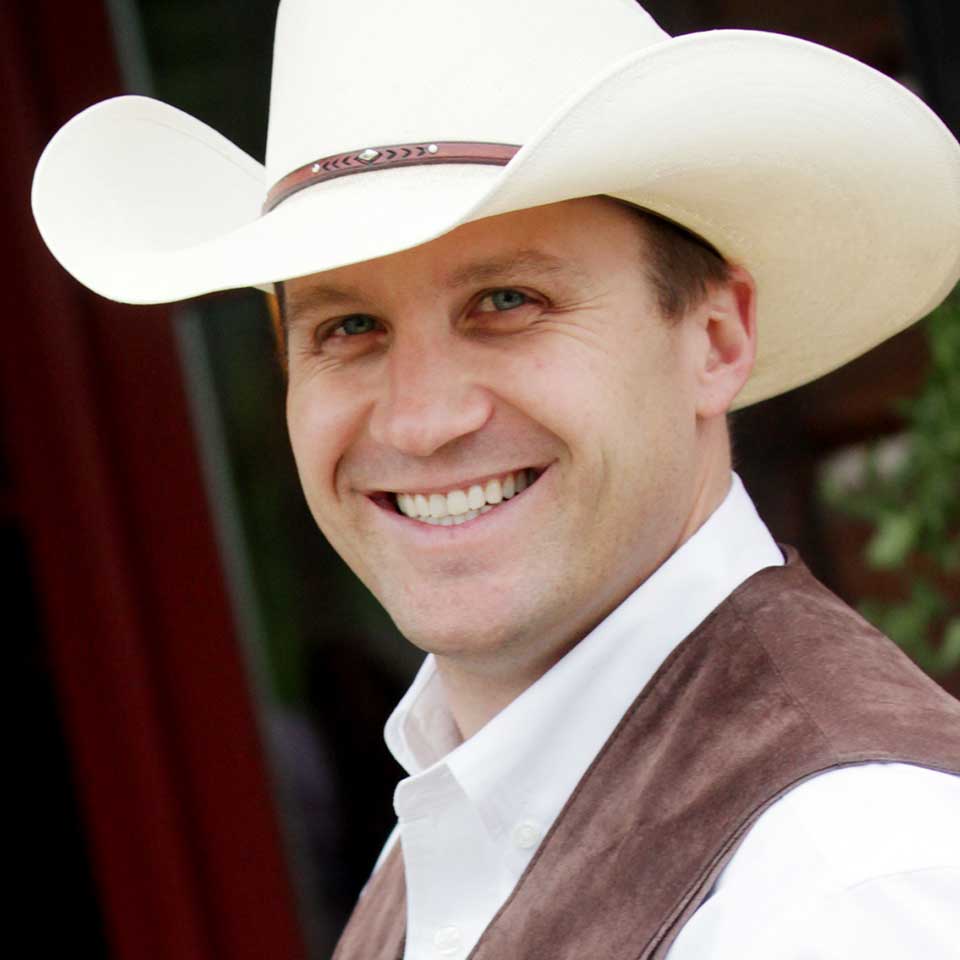 Who Is Branding Brady?
Since his first ranch job as a summer intern in 2007, he's held a number of different roles, including Project Manager, Activities Director, Manager on Duty, and Group Sales. Now, Brady is the Broker for C Lazy U Ranch Realty, LLC, the Director of Sales and Marketing, and – most recently – Branding Brady, a social media personality meant to give you an inside scoop on ranch life.
Curious about where the name "Branding Brady" came from? We love a good pun around here, and this one is twofold! Brady is responsible for the ranch's branding in his role as Director of Sales and Marketing. He also occasionally helps out the team when branding the C Lazy U logo onto boots, hats, and other materials.
The Inside Scoop On A Colorado Ranch Vacation
No matter how many beautiful pictures of the ranch you see, nothing can highlight the dude ranch experience by visiting in person. Branding Brady is there to close that gap and give you a better idea of what to expect on your upcoming Colorado vacation. What do the arrival and check-in experiences look like? What does the inside of the lodge look like at happy hour? What about the trail at sunset? Branding Brady captures some of the more magical, experiential parts of the ranch that only guests will see – and shares some insider tips to help you make the most of your Rocky Mountain vacation!
Related: 5 Must-See Locations At The Ranch
Meet The Man Behind The Brand
Planning your next family vacation, or simply want to get to know our team a bit better? In true Branding Brady fashion, he's giving you the inside scoop on what it's like to work at a luxury guest ranch.
What's It Like Working At A Colorado Dude Ranch?
"My roles have changed over the years, but I still wear many hats. I work out of Denver, where I live with my family, so my typical day looks a lot like an office job. However, I travel to the ranch every week for 1-2 days to meet with the sales and management team, meet with potential real estate buyers, and spend time with guests and groups I've befriended over the years.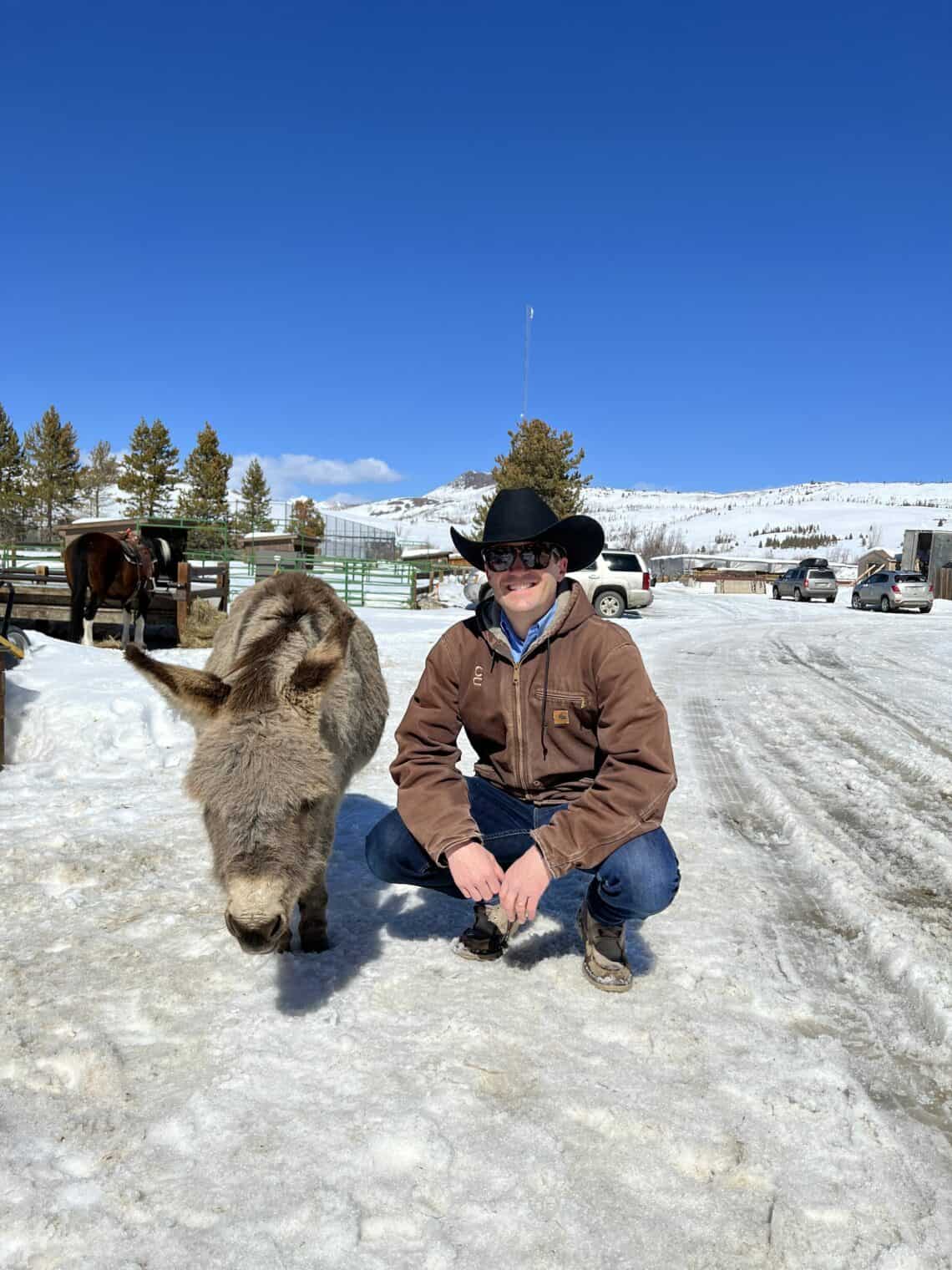 I just love working at a place that revolves around having fun. When I'm on the ranch, I make an effort to spend time with guests, hear what brings them back to the ranch, and learn what keeps long-time visitors coming back year after year."
What's Your Favorite Thing About The Ranch?
'Simply put, the land and what it offers! C Lazy U is pretty much a private national park in that it embodies the same beauty and serenity, but the 8,500 acres of private land offer so much enjoyment and opportunity. One of my favorite activities is mountain biking at sunset in the evenings. If it's a little cooler, I can refresh from the day and explore without seeing a soul – except for the occasional deer or elk!
One spring I happened to ride into a herd of elk (which I wouldn't recommend for safety reasons!) but before I knew it we were in a stampede going down the mountain. It was like the running of the bulls in Spain, but on a bike and surrounded by the beauty of the mountainside. I will never forget that!"
What's Your Favorite Memory Of The Ranch?
"The elk story is pretty cool, but my favorite memory of the ranch is something I did quite often when I lived on the property, which was my early morning hike to ski. I used to ski a lot as a competitor prior to working on the ranch, and I was burned out on it. Then I started to ski for fun again and realized the beauty of the mountains, so I began to do a lot more backcountry skiing when I moved to the ranch. When I lived on the ranch (which I did for almost a decade), I could leave my house at 7 AM, hike to the top of Baldy Mountain, and then ski a perfect powder run back down to the house all before going to work.
I made it a habit to do that every day I could! The skiing was amazing, but it also helped put it all together as to why you do the things you do. I've lived in Denver my entire life, but always had a second home in some capacity in Grand County. The mountains have always called me and I don't think I could live without them, so C Lazy U dude ranch became the perfect fit for finding the balance."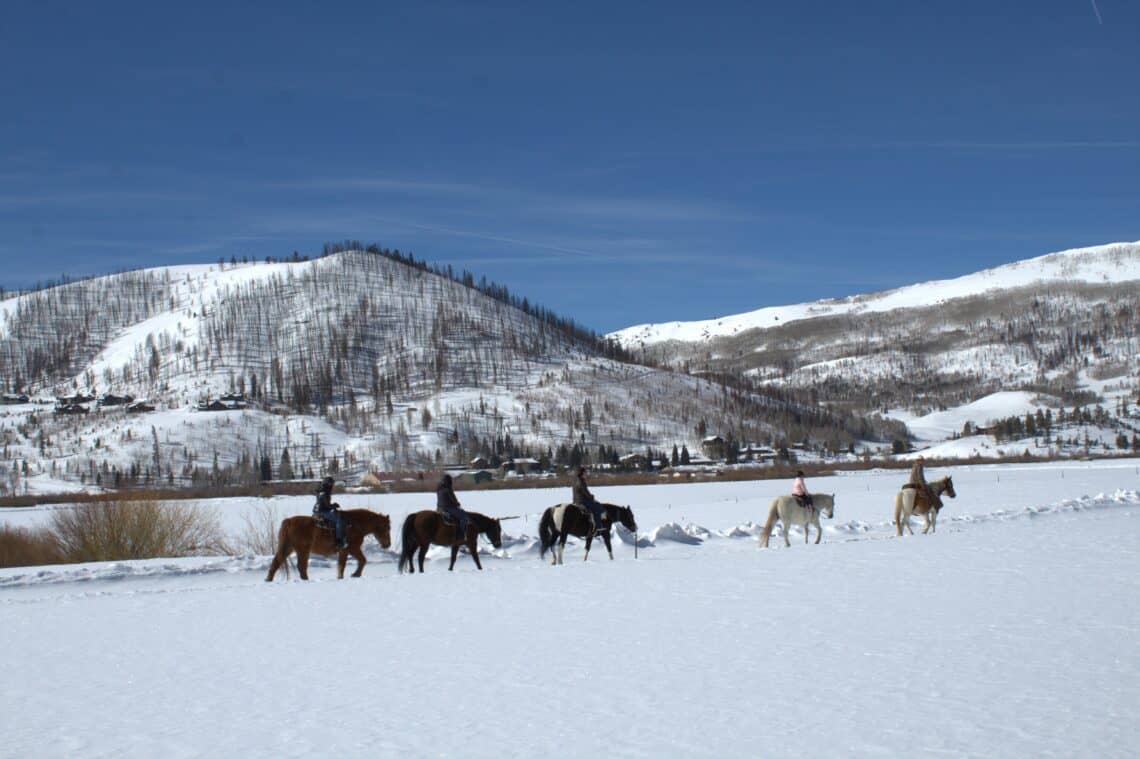 Want to make your own unique, lifelong memories? Contact us today to book your trip to C Lazy U! Spaces are filling up quickly, so don't wait. Or, if you want to make C Lazy U dude ranch a more permanent part of your life, check out our open positions! 
Ask Us About Your Next Luxury Dude Ranch Vacation