January 26, 2024
–
January 28, 2024
February 9, 2024 – February 11, 2024
Join us for C Lazy U's renowned backcountry skiing experience. No lifts means no lines and lots of private powder. Bring your AT skiing setup and earn your turns.
January 26-28, 2024 and February 9-11, 2024 (2 night minimum stay required)
Backcountry skiing days are Friday afternoon, Saturday and Sunday morning
C Lazy U Ranch ski hours are 8:30 to 3:30 with a break for lunch
HAGAN Ski Mountaineering will be on-site with demo skis and skins for skiers to try. Ski selection includes Boost 99 POW freeride series, Core CARBON 89 all mountain series and Ultra 84 series skis for those light and fast ascents and descents.
Backcountry safety gear available to rent or buy from Two Pines Supply.

Official Ski Provider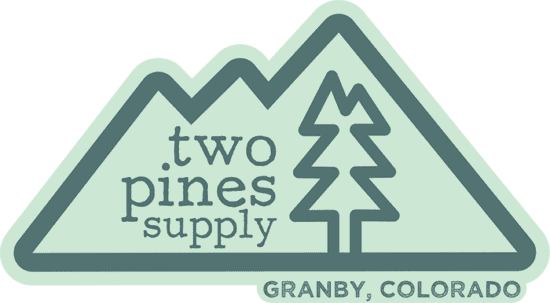 150 E Agate Ave, Granby, CO 80446
If you found this page you're in luck because it means you enjoy outdoor activities and most importantly you like to ski powder and you don't like skiing in crowds or lift lines.
C Lazy U Ranch is set to deliver a once-in-a-lifetime backcountry skiing experience where you get to enjoy our secret stash of private powder.
Tell Me About the Skiing
Our backcountry powder is hidden within the world-renowned C Lazy U Ranch. The ranch is 8,500 acres but the skiable backcountry terrain comprises an approximately 700 acres of Mt. Baldy and the connector ridge between it and Windy Point. The majority of the terrain is sun-protected north-facing slopes that hold snow well and more importantly, keep it cool and free powder for days and weeks.
There is a small contingent of avid backcountry skiers on ranch, A.K.A. the ranch's amazing activity guides, managers and employees.
We love to enjoy the ranch's private powder when off duty and these two events are so we can share this amazing experience with like-minded outdoor enthusiasts – but also elevate it with professional backcountry guides for safety and a learning environment. These events are limited to 16 people total and we do not want them to be big events so we can ensure a proper guide to skier/boarder ratio. All skiing is done within a controlled environment on C Lazy U Ranch terrain.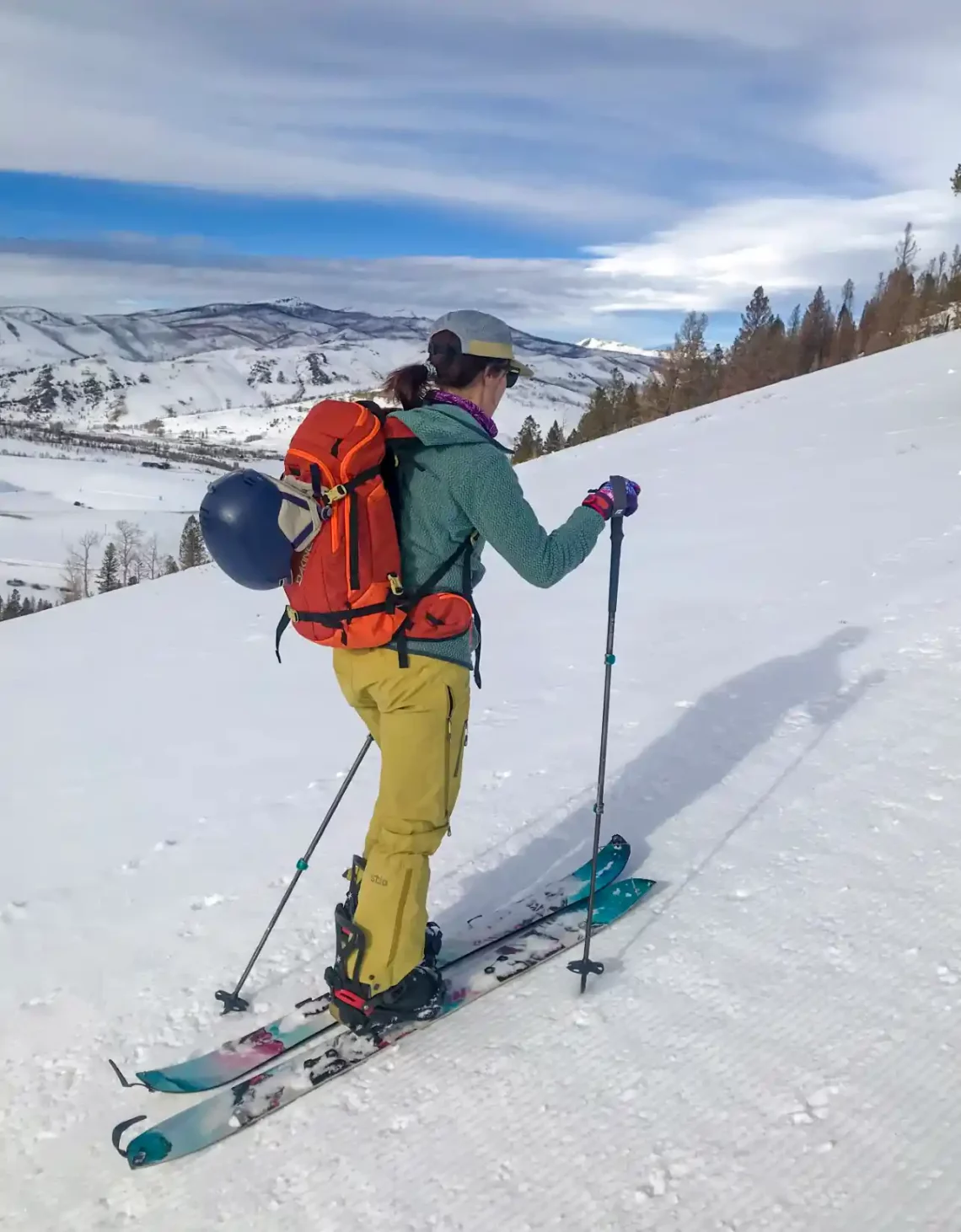 Who Are Your Guides?
Your guides embody the essence of outdoor adventure and they all have passion for skiing backcountry lines.
Each guide has a different love and passion for the outdoors and includes men and women, snowboarders and skiers. Collectively the team has extensive backcountry experience.
So How Do I Qualify If I Want To Attend?
It's simple:
We recommend some basic knowledge and experience associated with off-piste and/or backcountry skiing. There is intermediate and expert terrain and there are no groomed runs except for groomed access in and out of certain areas for ease of touring.
You should have to have a level of fitness that is suitable for hiking or skiing at or above 8,000 feet above sea level.
To participate you must have (or rent) your own beacon, shovel and probe. If you do not have your own gear, Two Pines Supply will have safety equipment available to rent or buy.
You must have climbing skins if you are using your own gear. Hagan Demo Skis are paired with their own set of skins, and will be available on-ranch for you to try!
You must possess a desire to have fun and ski backcountry terrain.
No lift lines means no crowds so there is no rush and you can relax and enjoy the view, private skiing terrain.
We celebrate our days and look forward to many cheers and great stories by the fire in our ski lodge each night after skiing.
Can I bring my family? Is this a family friendly event or weekend?
Absolutely, C Lazy U Ranch is a family-friendly resort! Kids and spouses are welcome to enjoy the ranch if they are not participating in the backcountry skiing activities. We offer a multitude of other activities for families to enjoy such as: Spa Services, Kid's Club, and lots of winter activities like the Tubing Hill, Horseback riding, Snowmobiling, Cross Country Skiing, Snowshoeing and Ice Skating. There is something for everyone! 
Join the Powder Club
Subcribe to our Powder Club list and get notified whenever we are planning a Backcountry Ski Adventure event!
DATES
January 26 – 28, 2024
February 9 – 11, 2024
Note: No horseback riding available on Sundays.
STAY OPTIONS
We encourage any and all to come in on Thursday night for two nights or do all three nights, this is a 3 day event but we only require a two night minimum so you can pick the dates that work best for you.
A two-night minimum is required Friday to Sunday.
We encourage guests to come in on Thursday for three nights to get settled and acclimated, this is a 2 night, 3 day event.
RATES
Two-Night All-Inclusive Pricing with tax and resort fee:
Single Occupancy $1,634.00 per person
Double Occupancy $1,382.00 per person
Kids skiing in the program ages 16 and up (minimum age) are the same as the double occupancy rate
Kids not in the ski program are the normal kid price of $333.00 per child per night and can participate in the Kid's Club while parents are skiing
Inclusions:
2 nights (Friday to Sunday) in a C Lazy U Ranch guest cabin
Gourmet dining – Dinner on the day of arrival through lunch on the day of departure
4 guided skiing sessions – Friday afternoon, morning and afternoon sessions Saturday and a Sunday morning session
Enjoy all the other inclusive amenities and activities at C Lazy U Ranch at your leisure
Avalanche-certified guides & and learning sessions
Amazing comradery and lots of fun
Tax and resort fee are included
Reserve your spot now before we sell out!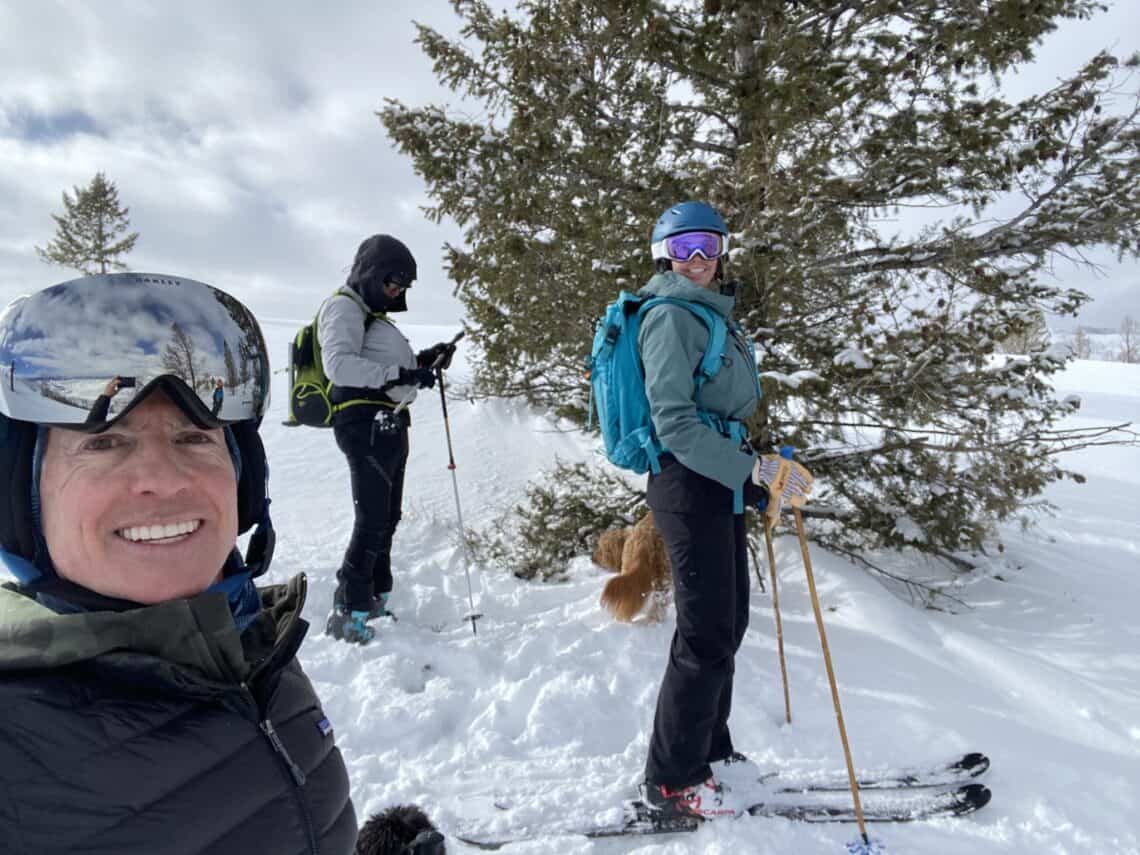 ---