Colorado is a skier's paradise, but not everyone who visits the Centennial State is itching to slalom down the side of a mountain at 40 miles per hour.
If that's you, you probably assume that there's no point in traveling to Colorado during the winter months. But here's the good news: There's still plenty to do in Colorado during the winter — both outdoors and in — that doesn't involve strapping on a pair of skis or buying a lift ticket.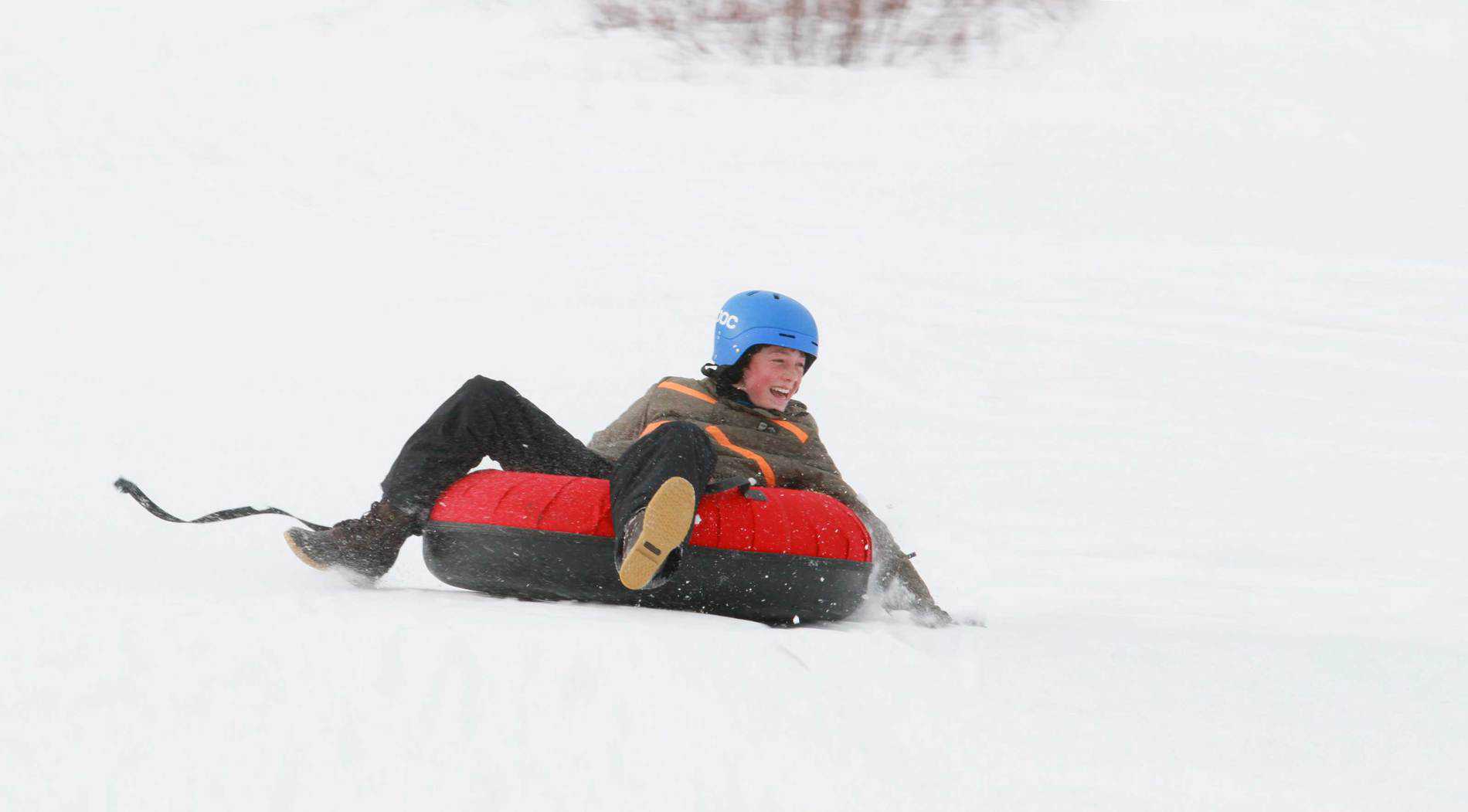 1. Lace Up Your Ice Skates
It's not winter in Colorado without a trip to an ice skating rink to practice your figure eights or double axels.
Most cities throughout the state offer at least one skating rink, and you can also find dedicated rinks within one of the 42 beautiful state parks. Skating in a state park is not only fun, but beautiful: You'll experience panoramic views of mountains and snow-capped scenery — and maybe even see some wildlife. State Forest State Park in Walden is known as the moose capital of Colorado, so chances are good that you'll see one of these majestic creatures while skating around the rink.
2. Pitch an (Ice) Tent and Fish
Ice fishing is the only time you can safely walk to the middle of a lake. It's grown in popularity in recent years and Colorado's many lakes are hotspots for the sport. Just make sure you read up on ice fishing safety tips before you pitch your tent on the ice.
Lake Granby is one hot destination for ice anglers: Many fishermen have reporting catching trout that measure more than 32 inches. Lake Granby boasts 7,250 acres of lake and more than 40 miles of shoreline. Not into fishing? You can visit the lake — and sister lakes Shadow Mountain Reservoir and Grand Lake — in January to watch as more than 1,000 ice fishermen compete in the Three-Lakes Ice Fishing Contest.
3. Lace Up Your Snowshoes
Itching to get a hike in, but think you can't with all the snow? You're in luck! Most hiking areas throughout the state can easily be tackled with a pair of snowshoes. You have two choices with snowshoeing excursions in Colorado: Freestyle or guided tours.
For freestylers, you can head out to most of the state and national parks to snowshoe and take in the serene scenery. Rocky Mountain National Park near Estes Park is a perfect choice, thanks to 355 miles of trails that are good for every fitness level. Be sure to visit the visitor's center before you hit the trails to get the latest weather and avalanche reports.
Not sure you want to head out on your own? Guided tours are the perfect choice. Nordic Centers throughout Colorado offer snowshoe rentals, maps, lessons and guided tours for reasonable prices. C Lazy U Ranch also offers a special snowshoe adventure for guests.
4. Mush With Some Furry Friends
Pretend that you're competing in the Iditarod Trail Sled Dog Race by visiting one of the many dog sledding attractions throughout Colorado. One option is Dog Sled Rides of Winter Park, located about 20 minutes away from Granby.
And don't let the simple website fool you: It's chock full of important information you'll need to know before booking your excursion — and you can even schedule a reservation right on the website.
Price per person and sled depends on availability and weather conditions. See the pricing page on their website for current rates.
5. Hop Aboard a One-Horse Open Sleigh
Grab a cup of hot cocoa, snuggle in some blankets and hop aboard a horse-drawn sleigh for a romantic ride through cities and the countryside. You can find the sleighs in all corners of the state, including Colorado Carriage and Wagon in Old Town Fort Collins.
The best part? It won't take a huge bite out of your wallet. Rides from Colorado Carriage and Wagon start as low as $30. See their website for current rates and to make reservations.
Experience the State Aboard a Winter Train Tour
Every square inch of Colorado's countryside is gorgeous, but it's impossible to experience it all during your trip. Or is it?
Winter is the perfect time to experience the state via one of the many train tours. One of the most scenic is the Durango Train Tour, an experience that recreates the adventure that cowboys, settlers and coal miners took as they traversed the Old West over 100 years ago. The tour — aboard a coal-fired, steam-powered locomotive, features breathtaking views of mountains, canyons and wilderness of San Juan National Forest.
Bonus: The Winter Adventure Package includes two experiences in the same day: The train tower and a guided snowmobiling excursion in the San Juan National Forest.
7. Climb Like You've Never Climbed Before
Get your adrenaline pumping by embarking on one of the many ice climbing adventures throughout the state. Fans of ice climbing say it's like "doing a vertical dance" and doesn't require you to be an ultra-strong bodybuilder. Instead, it takes a lot of balance and focus.
Interested in trying it out? Your best bet is to climb under the guidance of an experienced teacher who can give you the ins and outs of the techniques and guide as you ascend. There are several guides providing instruction throughout the state, including San Juan Mountain Guides who train and instruct at various state parks, including Ouray Ice Park and Silverton's Eureka Canyon.
8. Tour the State Via a Beer Tour
Winter beer tours in Colorado are perfect for those who'd rather drink their way through the state. There are several to choose from during the winter, including:
Big Beers, Belgians and Barleywines Festival in Breckenridge (January). Experience all the tasting and brewing you can handle at this celebration of all things beer. You'll even learn a few tips to take home for your own home brewery.
Ullrgrass Beer and Music Festival in Golden (January). Experience bluegrass music and brews from over 20 craft breweries at this winter festival that honors the Norse god of winter.
Winterwondergrass in Steamboat Springs (February). Heated craft brew tasting tents and some of the biggest names in bluegrass headline this beer festival. There's even a home brewing competition for budding brew pros.
Winter Craft Beer Festival in Boulder (March). Celebrate the (almost) end of winter at this festival that features beers from well-known brewers and smaller craft beer enthusiasts.
9. Sled (or Tube) Through the State
You're not so keen on skiing, but what about sledding and snow tubing?
Sledding is the perfect activity for families that want a bit of a rush without the learning curve of skiing. You don't even need to go to a special location to do it: Simply find a hill (like Firecracker Hill in Telluride) and slide down it.
If you'd rather do something a little more planned, check out the various slopes throughout the state, including Frisco Adventure Park. This adventure park includes 1,200-foot snow tubing lanes that are lit, so you can even do it at night.
10. Experience All Colorado Has to Offer (Without Leaving our Ranch)
Guests of C Lazy U Ranch can experience a variety of popular winter activities right on site – from relaxing, pampering experiences at the Lazy You Spa and enjoying a hot cocoa in front of the crackling fire to whizzing down the snow tubing hill and taking a guided magnificent horseback riding trip!
See all of the winter activities on the Ranch and pick out the ones you must try. Or, do them all!