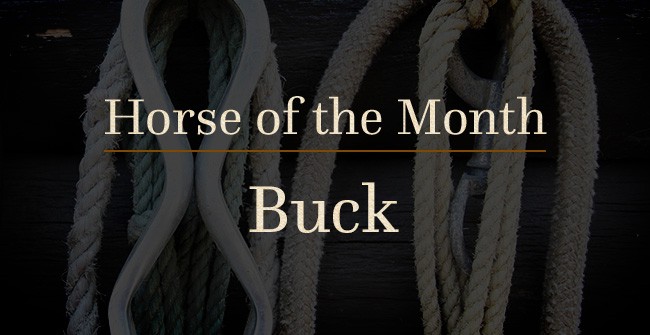 Here's A Special Note from Buck
Hi Everyone, my name is Buck. I am named after my color (buckskin) not because I like to buck, so don't worry.
I have been a resident of the C Lazy U Ranch for many years, and during that time, I have become one of the ranch's best teachers. I really enjoy teaching kids how to lope and trot. I like to be rewarded after a long hard day of work with a nice roll in the mud.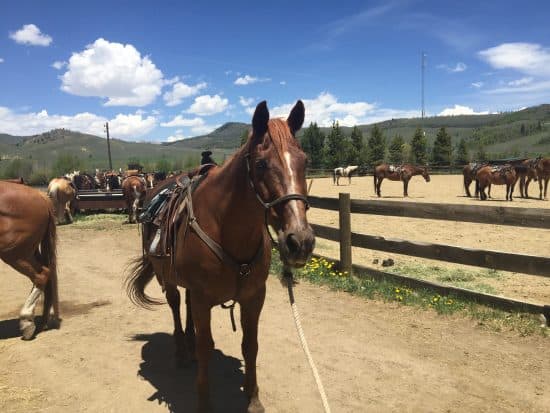 Quick Facts About Buck
Age: I'm 22 years old
Breed: I'm a Quarter Horse
Color: Buckskin – that's a light creamy tan with black legs, mane and tail.
Personality: I'm very wise and gentle, if I do say so myself!
Favorite Activity: I love two things – rolling in the mud and teaching young children how to ride.
My Best Friend: Chester and Domino are my best friends!