As the premier guest ranch of the West, C Lazy U is home to over 200 horses. Tucked in the heart of the Colorado Rocky Mountains, this elegant dude ranch combines authentic western tradition with five-star luxury, providing guests with unforgettable experiences.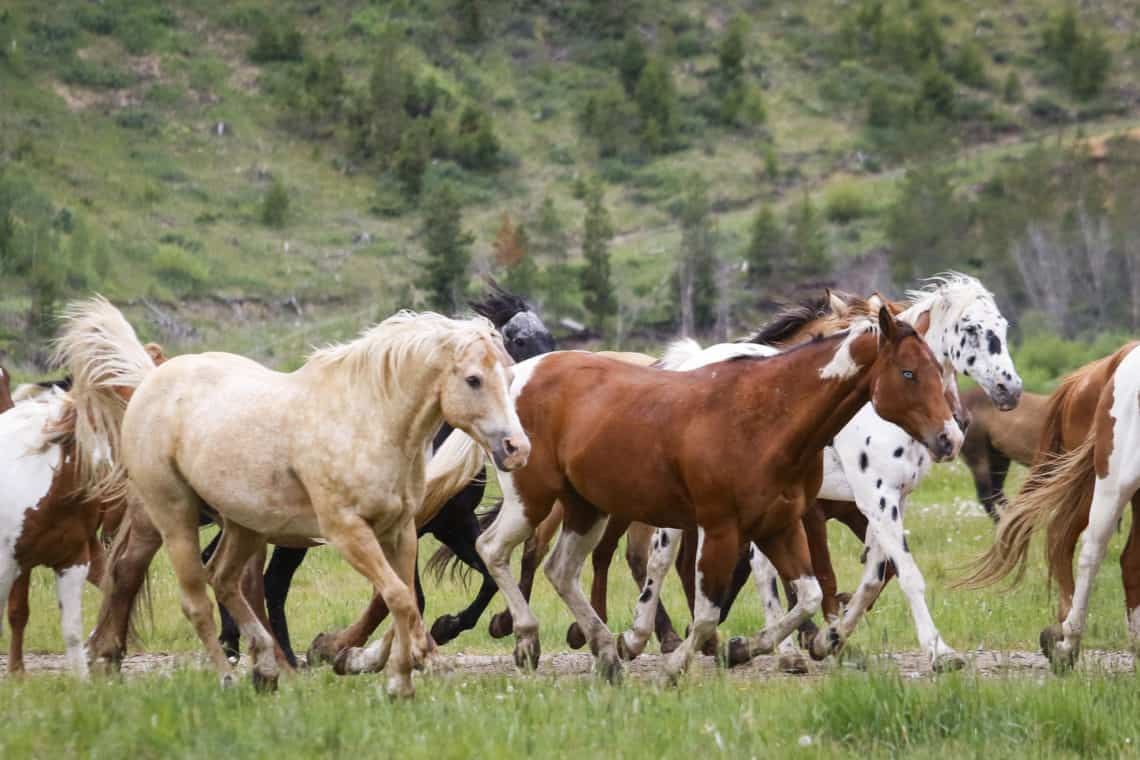 While C Lazy U may be famous for horseback riding, gourmet dining, glamping, and fly fishing, one of the most beloved traditions is a daily event called the Jingle.
What Is The C Lazy U Jingle?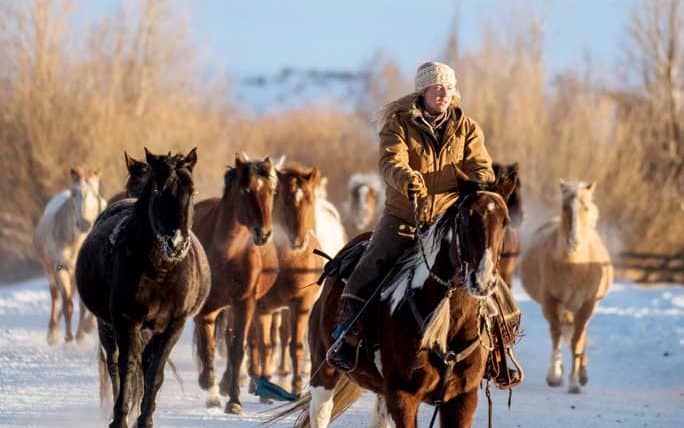 The C Lazy U jingle happens twice a day when the herd enters and leaves the ranch. Most of our horses spend each night in one of the ranch's pastures. In the morning, a team of wranglers and their horses ride out to the pasture to round up the rest of the herd and drive them back to the ranch. At the end of the day, the wranglers repeat the jingle, this time sending out the herd for a night of freedom and relaxation.
What Does The Jingle Look And Sound Like?
Watching 200 horses move together is a truly extraordinary sight. The sound of hundreds of pounding hooves racing towards the ranch can often be heard before the horses reach the main part of the ranch.
Guests who rise early get the extra treat of watching (and hearing!) the horses arrive while sipping on our famous Cowboy Coffee. In the afternoon, guests can watch the Jingle as the horses trot past the Lodge and the Patio House.
Why Is It Called "The Jingle?"
In cowboy campsites, most of the horses were allowed to graze overnight with some degree of freedom and then rounded up first thing in the morning.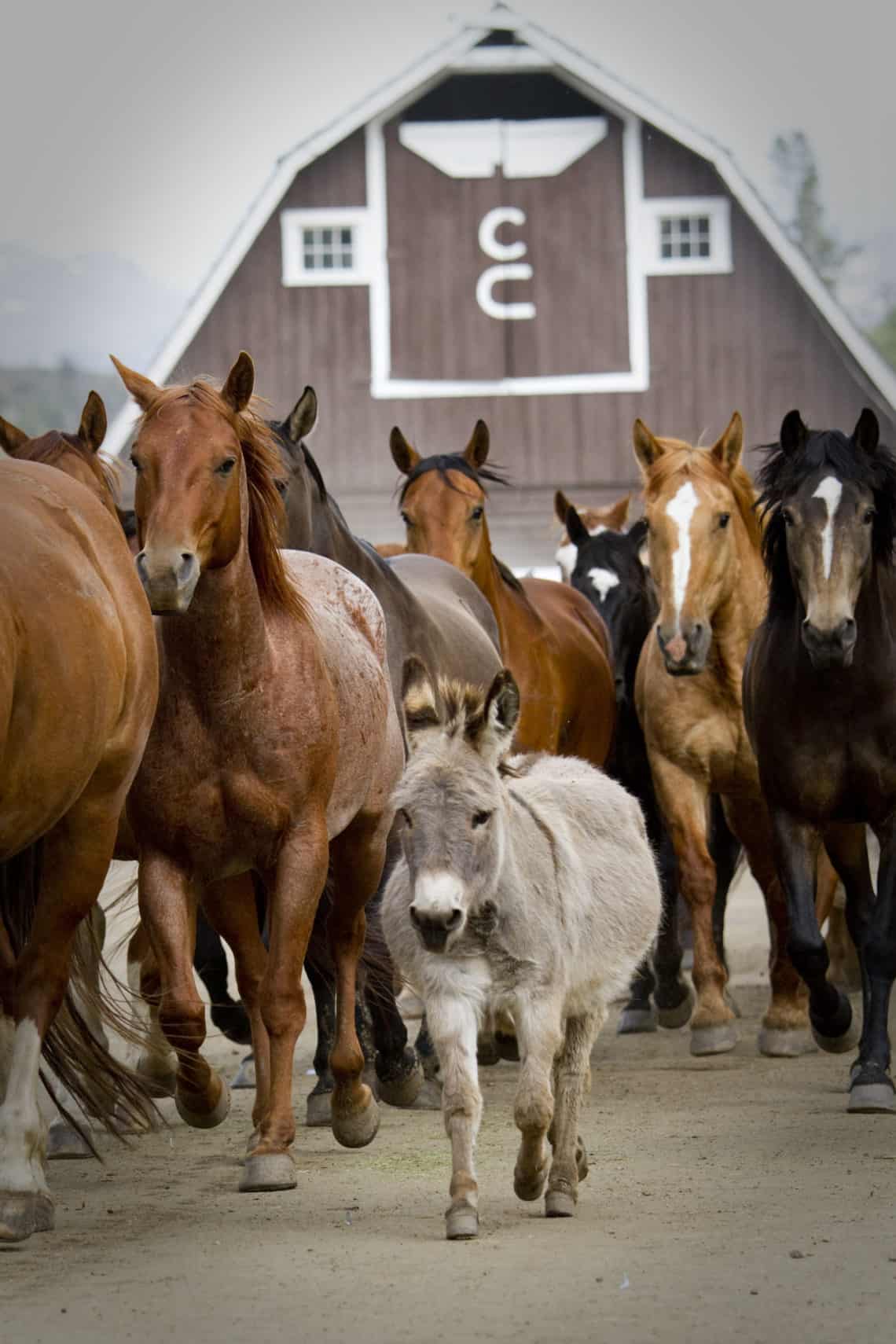 To keep track of the horses, cowboys attached small bells to them so they would ring out whenever the horse moved. When cowboys of this era rounded up their horses, their herd would truly jingle!
Book Your Horseback Riding Vacation Today
C Lazy U is the perfect combination of adventure and elegance. From our cheerful daily jingles to our world-class horseback riding, spa services, and activities suitable for the whole family, C Lazy U offers something special to every guest. Contact us today to schedule your luxury dude ranch vacation!