Offering the beauty of the Rocky Mountains, the freedom to roam 8,500 acres of untouched American West, high-class amenities and fun-filled activities, an all-inclusive getaway at C Lazy U's elegant guest ranch is the best way to spend a Colorado summer family vacation.
We've created a summer bucket list filled with must-do dude ranch activities so you can experience
With activities specifically made for teens, pre-teens, kids, and even the under-6 crowd, there's something for everyone in your family. With so many options to choose from, we've created a summer bucket list filled with must-do dude ranch activities so you can experience everything C Lazy U has to offer and make countless memories you'll never forget.
Related: Family Bingo: How Many C Lazy U Experiences Can You Check Off?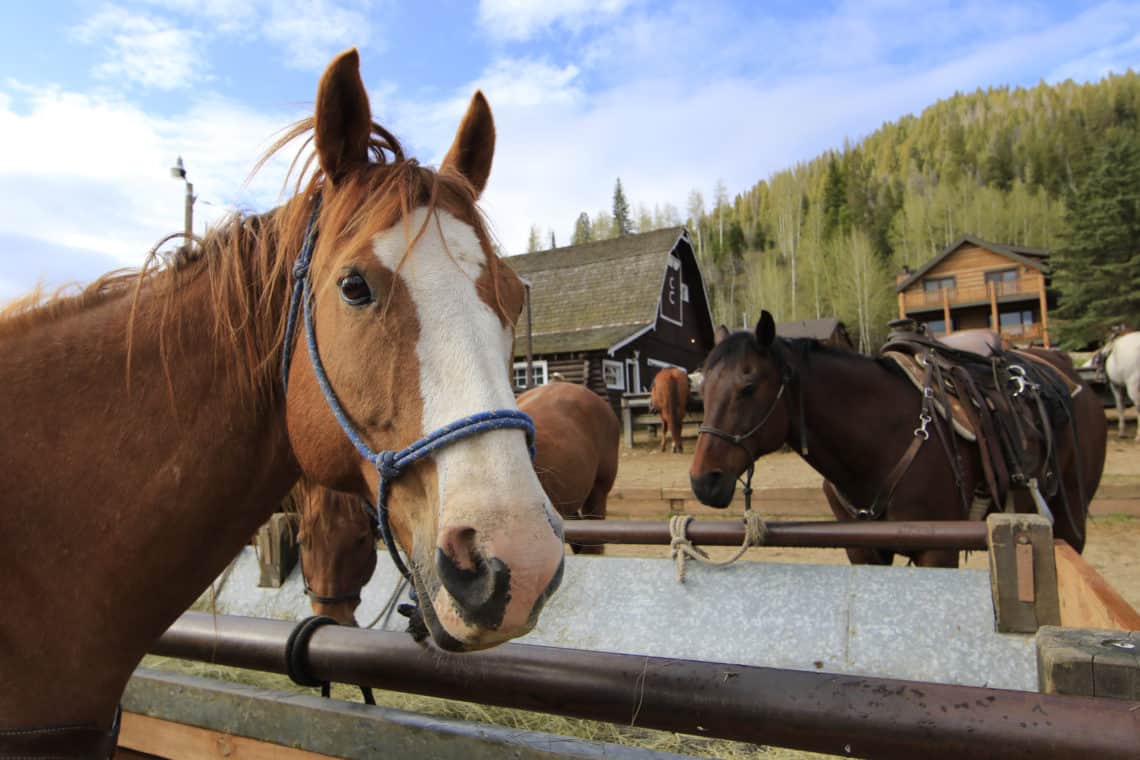 Catch the Daily Jingle
Normally getting stuck in rush hour wouldn't be at the top of your summer bucket list, but at C Lazy U Ranch, the early morning rush — what we call the "jingle" — is quite a sight.
Instead of honking cars, you'll hear the clopping and whinnying of horses when it's rush hour on the ranch. Every morning, our herd of over 200 horses comes in from pasture, corralled by our skilled wranglers to get fed, groomed and saddled for a day on the trails. Every evening, our horses (and miniature donkeys) jingle back to the pasture for the night. The jingle is reminiscent of the American West, and hearing the drum of 200+ animals' feet is unforgettable. Make sure you don't miss this magical moment!
Enjoy a Cup of Cowboy Coffee
Nothing fuels your day like a freshly brewed cup of "Cowboy Coffee." A ranch tradition dating back to the early 1900s, your coffee will be brewed over a roaring fire. On Fridays, you can enjoy your Cowboy Coffee t alongside a hearty, ranch-style family breakfast served in the Woodsie Overlook. With breathtaking views of the Willow Creek Reservoir and the Rocky Mountains, you can sink into nature's soft embrace before preparing for the high-energy activities coming your way.
Spot Colorado Wildlife
C Lazy U is nestled in the heart of the Rocky Mountains, right at the gateway to Rocky Mountain National Park. C Lazy U offers many opportunities to spot all kinds of Colorado wildlife – and from different vantage points.
Read More: Wildlife to Watch For At C Lazy U
Whether you choose to explore our 8,500 acres of land on horseback, foot, or bike, there's a good chance you may spot deer, antelope, elk, or moose!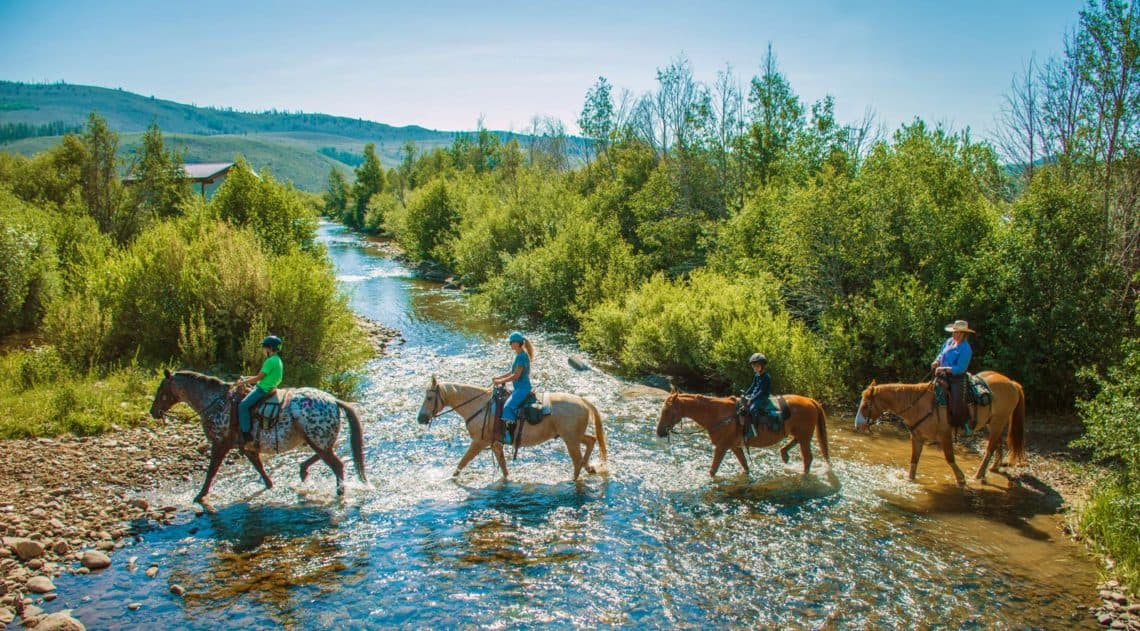 Sneak off to a Romantic Spot
C Lazy U is a perfect family vacation destination – but parents need some alone time, too! Whether you're visiting C Lazy U as a couple or with the whole family, make sure you sneak away to one of the many romantic spots on the ranch to share a special moment with your loved one. No matter how you decide to spend quality time together, you can rest assured your kids will have the time of their lives in our renowned Kids & Teens Program. In fact, most kids like it so much they want to go back day after day!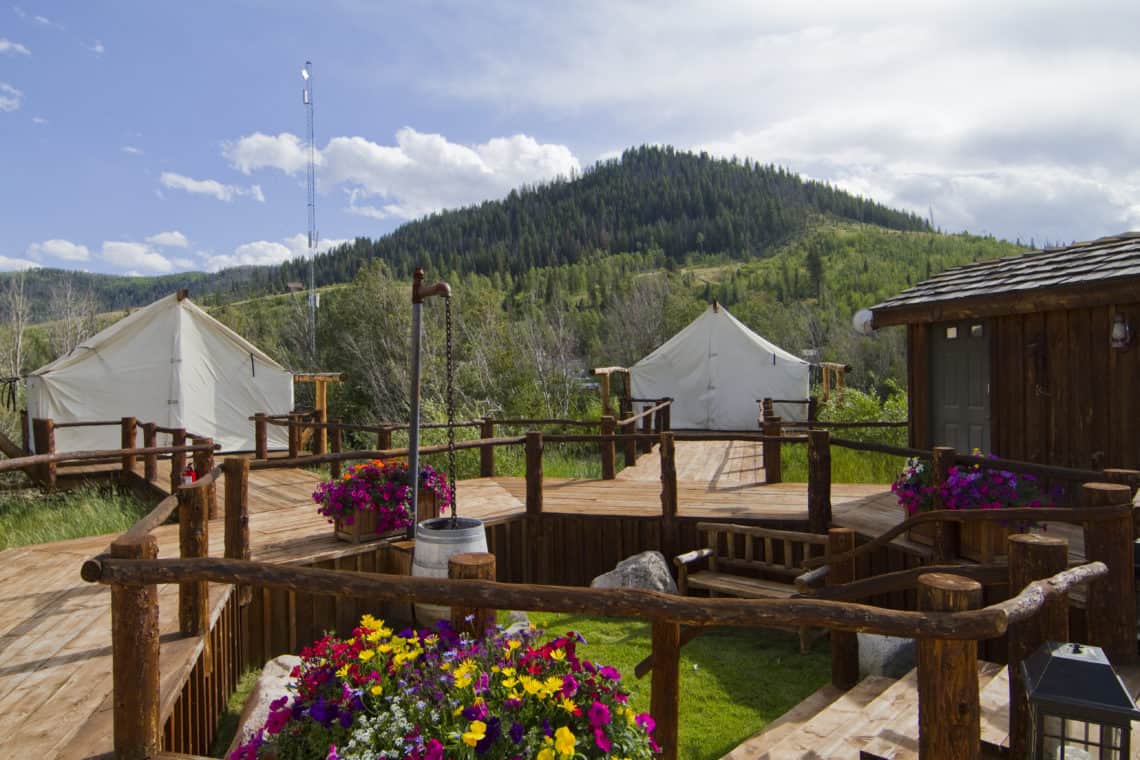 Give Your Horse a Nice Grooming
At the C Lazy U guest ranch, horseback riding is a daily activity – and it's a great way to see the beautiful summer scenery Colorado has to offer. You'll be paired with the same horse for your entire visit, giving you the opportunity to bond with your horse and get more confident in your horsemanship skills.
If you want to further strengthen this bond and check something completely unique off your C Lazy U bucket list, sign up for a horsemanship clinic or grooming clinic hosted by our talented team of wranglers.
Learn more about the horses at our Colorado dude ranch, our adult horseback riding program and our age-appropriate kids riding program.
Go to the Saturday Shodeo
Attending the Shodeo is a great way to wrap up your summer horseback riding vacation. The Shodeo is our weekly C Lazy U rodeo where the kids get to show off all the skills they've learned throughout the week, and the adults compete in cowboy competitions like pole bending, barrel racing, keyhole trials and the Texas T.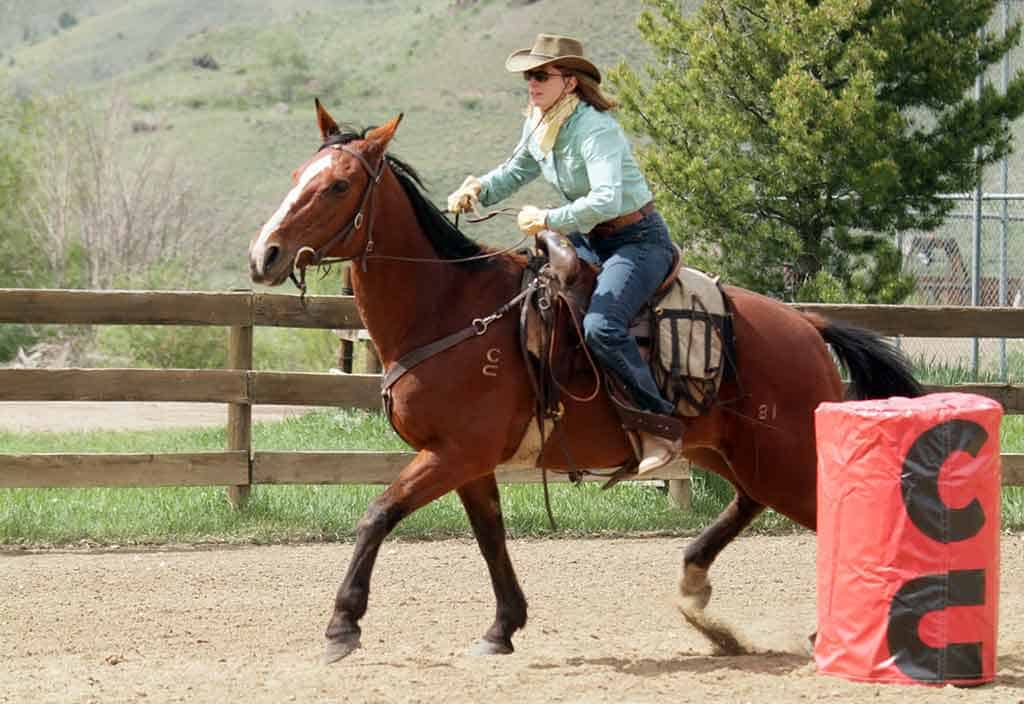 Come on Down to C Lazy U for the Perfect Summer Family Vacation
With so many summer activities to do and things to see at our Colorado dude ranch, you're sure to have the summer vacation of a lifetime. Summer at C Lazy U tends to book up fast, so be sure to check out our Colorado mountain summer vacation packages to get booked today.
Contact us today to plan your stay and start checking off items on your summer bucket list.
Ask Us About Your Next Luxury Dude Ranch Vacation