Romance is built right into C Lazy U Ranch. Its towering mountain backdrop, crystal-clear waters, and relatively remote location in Colorado give couples the rare opportunity to get away from it all in one of the most magical places on earth.
When you're visiting C Lazy U, whether you're there as a couple or with the whole family, there are certain spots on the ranch that best lend themselves for a stolen kiss under the moonlight.
And there is no better time to sneak away than on the most romantic day of the year: Valentine's Day.
Check out C Lazy U's 7 Ways to Celebrate a Colorado Style Valentines Day. 
Woodsie Overlook
There is a good reason that the Woodsie Overlook, a spectacular spot overlooking the Willow Creek Reservoir, is one of our most popular wedding sites. Standing high above the ranch with amazing views, you'll feel as though you and your loved one are the only ones on earth.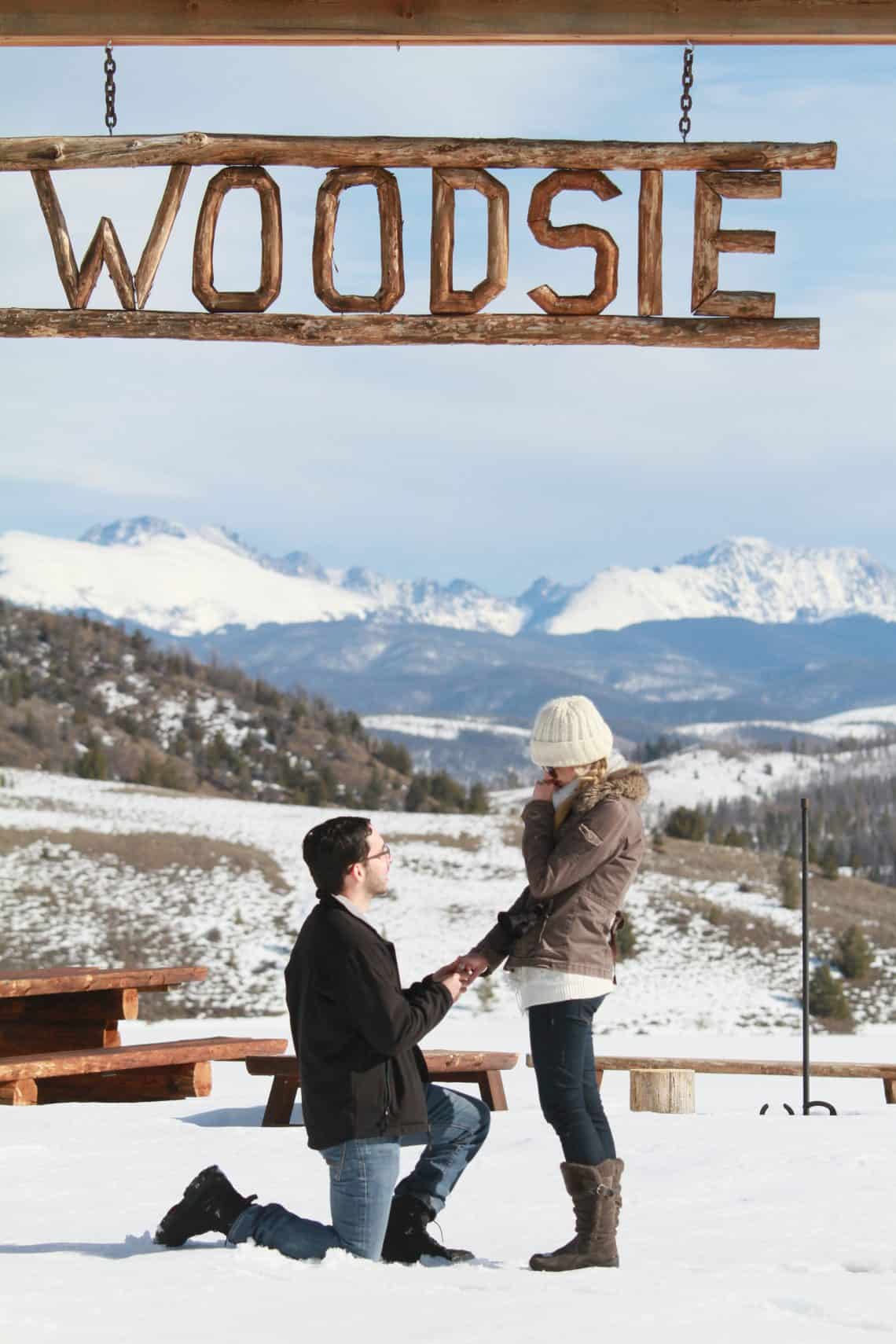 Take a leisurely hike with just the two of you to the Woodsie Overlook for some much-needed alone time – and perhaps bring a picnic and a blanket or two to get extra cozy.
The Spa
The Lazy You Spa isn't just for a solo soak in the tub or a massage for one: it's the perfect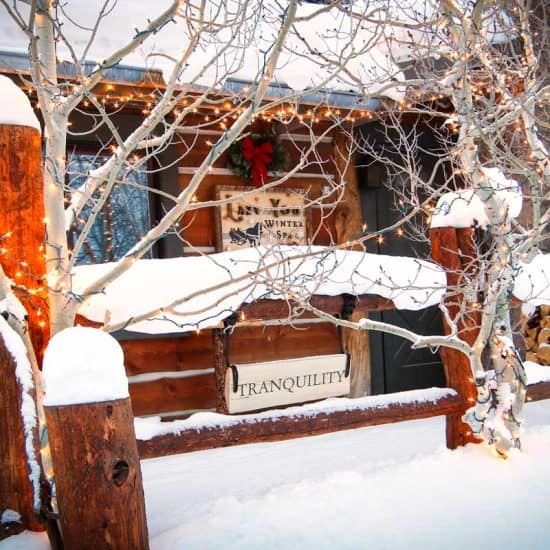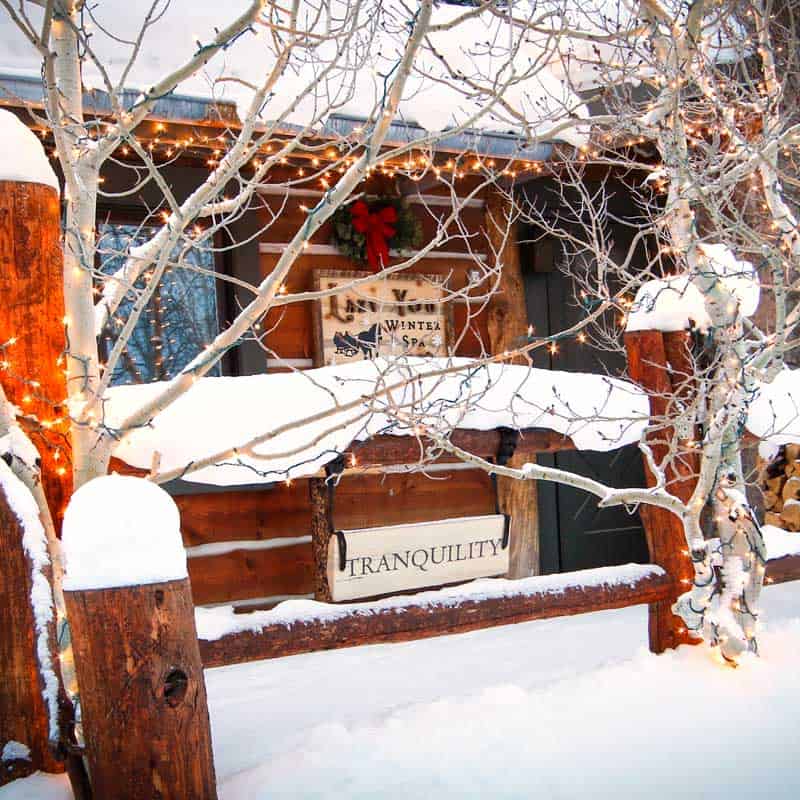 place for couples to reconnect. In the summer, you'll lay in a personal open-air cabin along the banks of Willow Creek; in the winter, the spa is relocated to one of our winter spa locations or, if you prefer, your own personal cabin.
While you can both indulge in some solo treatments such as a facial or massage, you can also pamper yourselves together. Enjoy a couple's massage and soak side by side in our massive copper tubs – complete with champagne and strawberries, of course!
Majestic Pond
The pond at C Lazy U, though close to the pool and tennis courts, is still removed from the hustle and bustle of the ranch. Surrounded by lush green fields and wildflower-filled meadows, Majestic Pond can be a peaceful place at the right time: after dinner, take a walk around its tranquil waters, or start your day early with a cup of coffee right at the water's edge.
But sometimes fun is what you need to rekindle your relationship: take a spin in a paddleboat in the summer, or race around the ice in the winter on skates.
Out on the Trail
One of the best parts of a dude ranch vacation at C Lazy U is experiencing some of the most beautiful landscape Colorado has to offer – and simply being in the heart of it can get yours pumping. Head out on horseback to take it all in on a leisurely ride, either in the summer or the winter when a hush falls over the ranch.
For some real time out in nature, bundle up and trek the four miles of cross-country ski trails – best yet, guests are free to go it alone, meaning you and your loved one can take some much-needed time for yourselves.
Around the Fire
Nothing is more romantic than cozying up around a roaring fire, snuggled up under a blanket with a warm drink in hand. Just steps from the pool is our grand fire pit, which gives you the opportunity to mingle with other guests under a starry sky – but even more romantic is relaxing in your own room.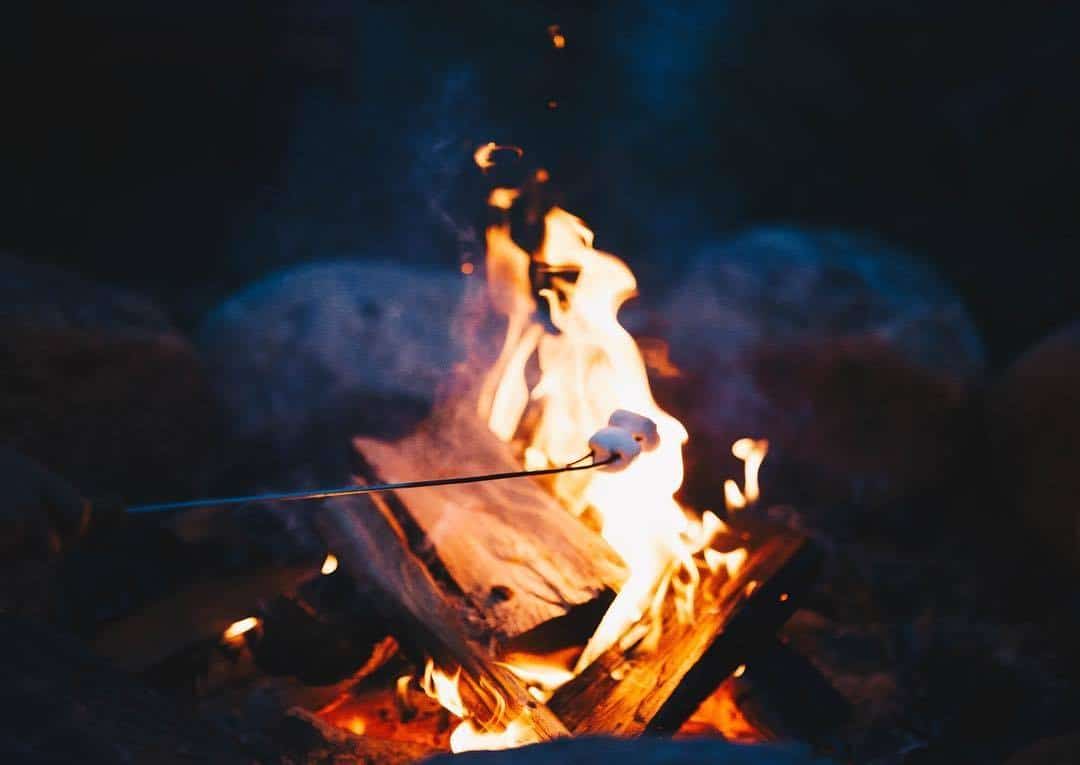 Most of C Lazy U's guest rooms feature massive stone fireplaces and plush, comfortable couches. After a long day of riding, hiking, skiing, fishing or one of the many other ranch activities, you can put on your PJs and have a cozy night in with each other in front of the fire.
Related: How to Have a Romantic Getaway When You Have Kids
At C Lazy U Ranch, love is always in the air – so take advantage of it and put the spark back in your relationship at one of the most romantic places in the world.
Ask Us About Your Next Luxury Dude Ranch Vacation