« Back to All Specials & Events
Saddle Up! Women's Leadership™ Program – With Julie Goodnight and Barbra Schulte
October 7 - October 11, 2021
Special Event Navigation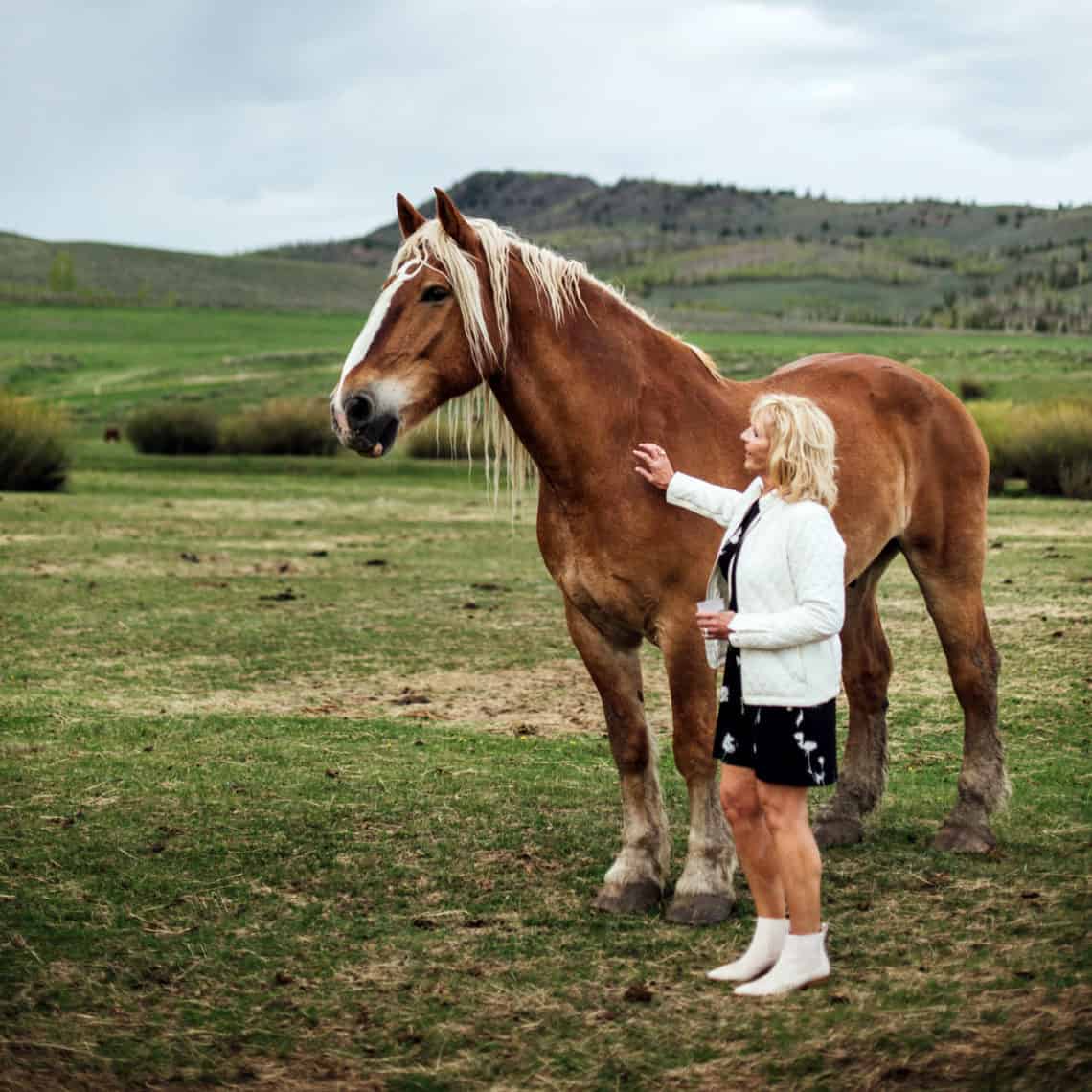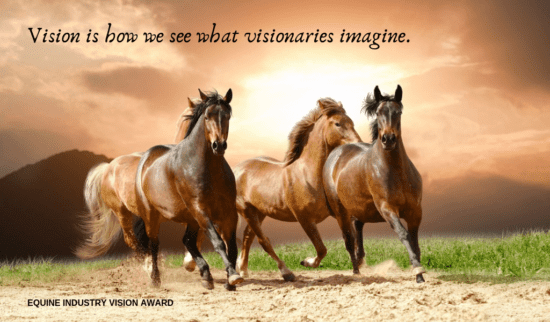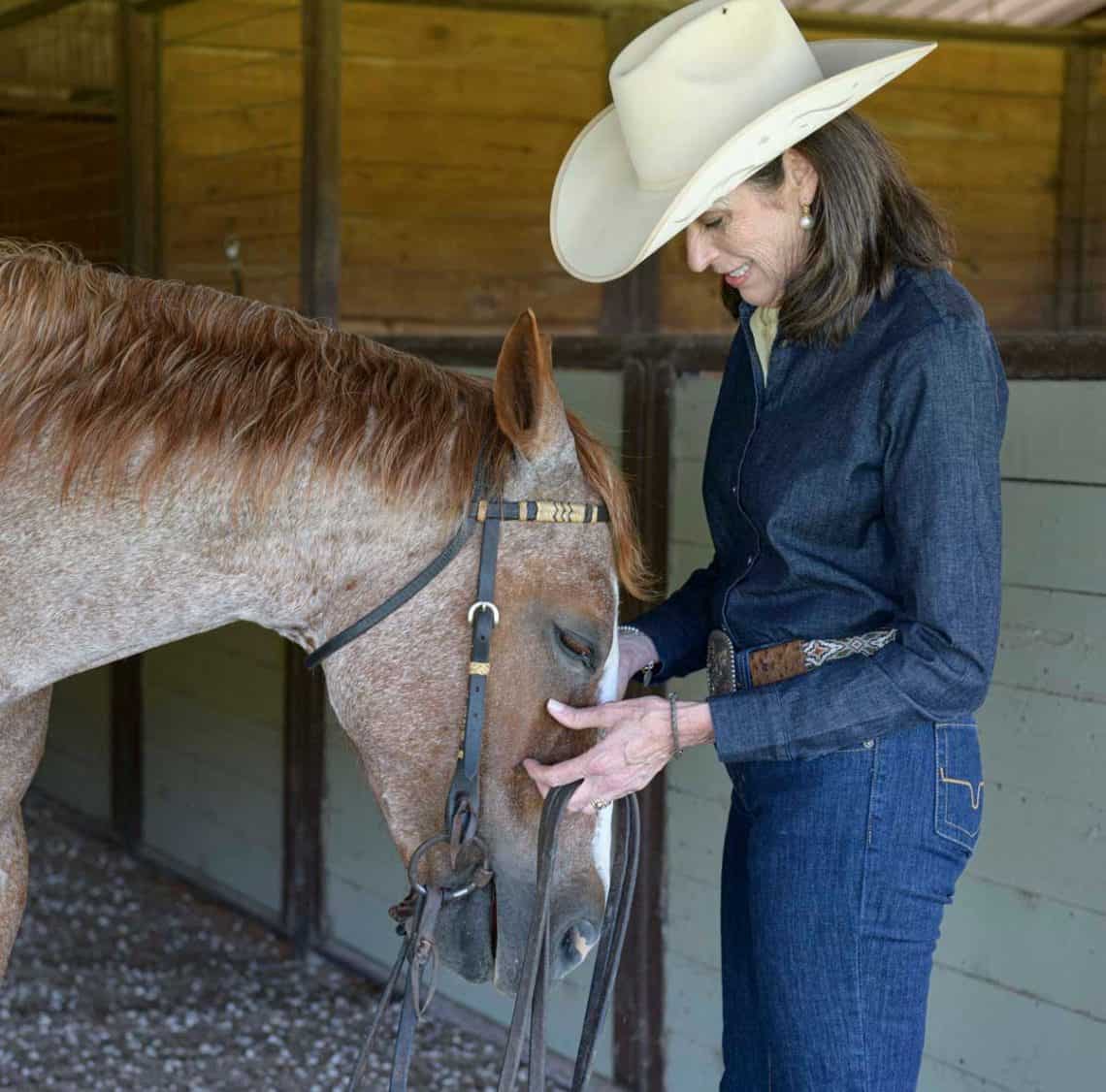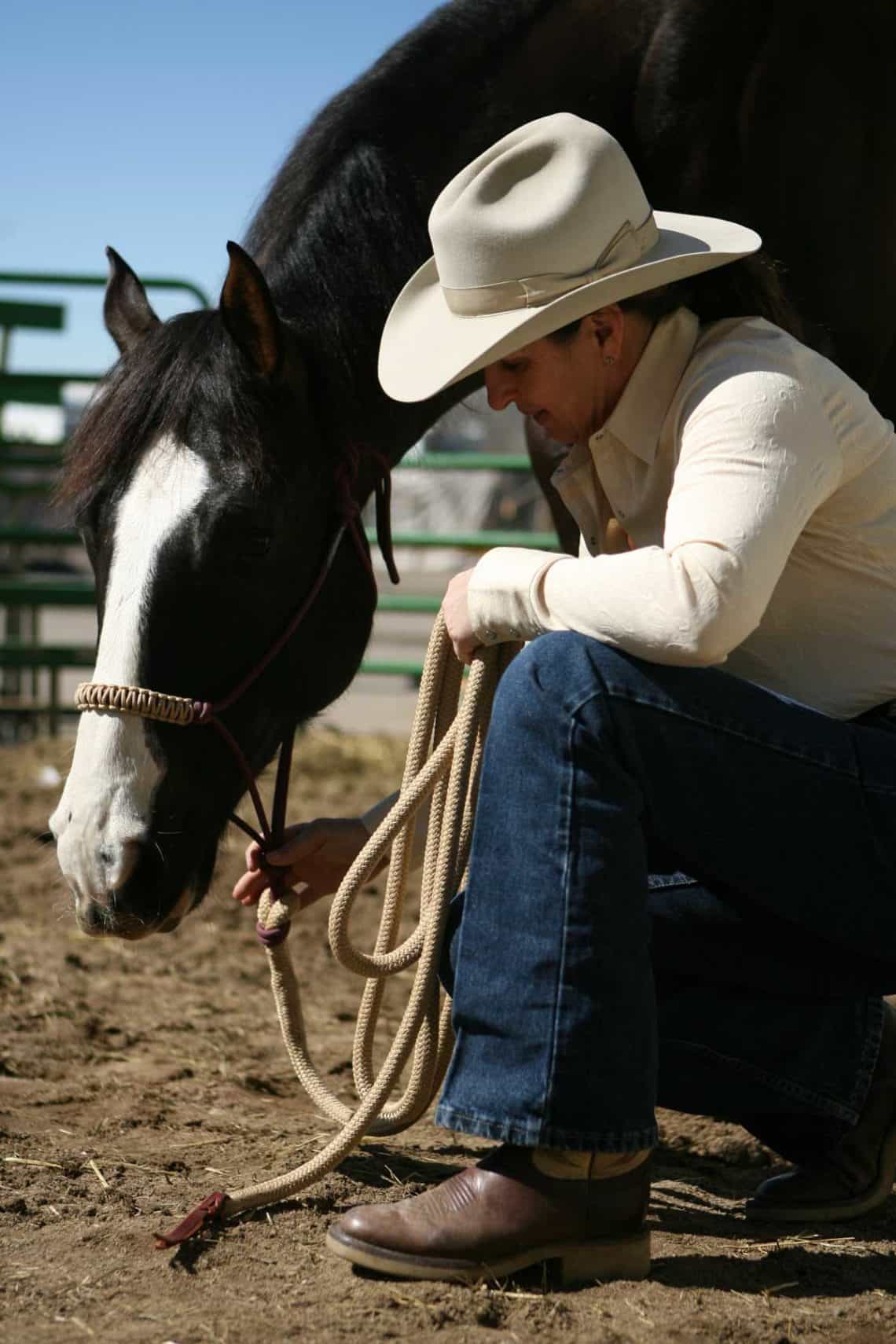 Saddle Up! Women's Leadership™ is a trail-blazing program designed for professionals and business leaders. Julie Goodnight & Barbra Schulte, both renowned cowgirls, horse trainers, and innovators in leadership training, share their success-building leadership lessons learned from the back of a horse.
If you want to communicate with more impact, cultivate a greater connection with your team, achieve peak performance, and navigate challenges with confidence, you'll discover fresh perspectives on these ideas and more in this one-of-a-kind experience.
This program is for you, if…
You seek hands-on workshops to develop practical leadership skills.
You enjoy networking with like-minded women.
You find inspiration from being in nature and trail riding in the Rockies.
THE DETAILS
Daily leadership seminars, experiential workshops, and fascinating interactions with horses will give you fresh perspectives on leadership. No previous horse experience is needed – the horses will guide you!
You'll meet and understand The Lead Horse who is Clear, Capable, and Undaunted. Study the qualities of the Alpha Individual in a horse herd, the linear hierarchy, the honed sense of situational awareness, and the balance of perks and responsibilities.
Horses show us how to Cultivate Connection. They have an instinctive need for belonging and their survival depends on it. Horses teach us key ways to create an atmosphere of trust and inclusion.
When training a horse to Achieve Peak Performance under intense pressure, both the rider and horse must be calm and focused. You'll learn how to manage your emotions and display confidence in all situations.
Life doesn't always go according to plan on the range. The Alpha Individual helps the herd Navigate Fear and Stress. They show us how to face fears, motivate change and deal with the resistance that inevitably follows.
Join Julie and Barbra, along with other powerful women, in the spirit of the cowgirl, on a spectacular Rocky Mountain ranch. You'll leave inspired, refreshed, and armed with new tools to lead!
The hands-on workshops will involve interacting with horses on the ground in a safe and controlled environment. You'll have daily opportunities for guided trail rides on the ranch, on a horse that's just right for you!
Remember, no prior experience with horses is needed, but there are no guarantees that you won't get hooked.
Fall in the Rocky Mountains is the perfect time to enjoy warm days and crisp cool evenings by the fire at a luxury guest ranch.
This program is all-inclusive. You'll enjoy three gourmet meals daily, luxurious accommodations, and the exceptional service C Lazy U is renowned for.
DATES: October 7-11, 2021
RATES (per person per night):

Adult Double Occupancy: $525
Adult Single Occupancy: $595
This event will sell out very quickly, so book now!
About the Clinicians
Julie Goodnight is best known as host of the popular TV show, Horse Master, which aired weekly on RFD-TV for eleven years. Julie's clear and humorous teaching style and her enlightening insights on horse behavior, inspire and educate audiences everywhere. A certified Master Clinician, Julie travels the globe teaching riders and giving horse training demonstrations. She's a published author with a syndicated column, a monthly blog and podcast, a keynote speaker, and is an active social media influencer. Julie is CEO of 2Horse Productions, an equine, nature and adventure lifestyle production company. Goodnight is the recipient of the Exceptional Equine Educator Award and CHA's Partner in Safety Award, and resides on her horse farm in the mountains of Colorado.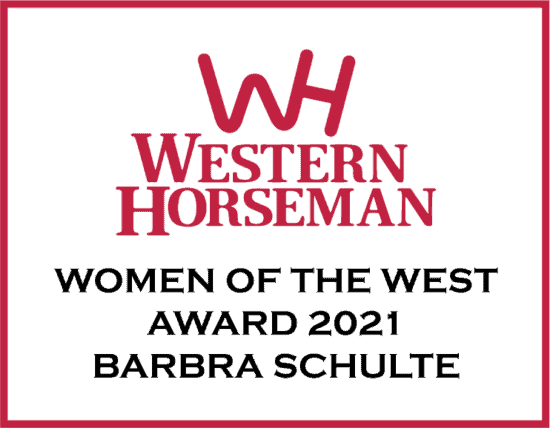 Barbra Schulte is driven by a singular desire to help others grow their potential. She is a High-Performance Coach, horse trainer, author, publisher of video blogs and online programs, clinician, speaker, and an honoree in the National Cowgirl Hall of Fame. As a national horse show competitor, Barbra was the first woman to win two legs of cutting's triple crown. She was awarded the National Female Equestrian of the Year Award by the AQHA and the Women's Sports Foundation. In 2020 she received the American Horse Publications' Equine Industry Vision Award for her positive impact industry-wide. In 2021 she will receive the Western Horseman Women of the West Award. Schulte is the CEO of the Center for Equestrian Performance. She lives in Brenham, Texas.
*Some activities may incur an additional charge.
---