It's undeniable that the great outdoors is one of the most romantic places to spend time with your sweetheart. Countless poems and songs talk about the allure of the wild unknown, of being alone with the one you love under a velvet sky full of stars. There's no question that nothing beats an adventure away together, and C Lazy U is the ideal spot for your rocky mountain weekend getaway. Get to know each other better on the trails or hold hands while ice skating on our Zamboni-groomed natural pond. There are a million ways to fall in love on your weekend mountain getaway.
We've put together a long-weekend plan to get your creative juices flowing, but we have something for everyone.
Related: Most Romantic Spots On The Ranch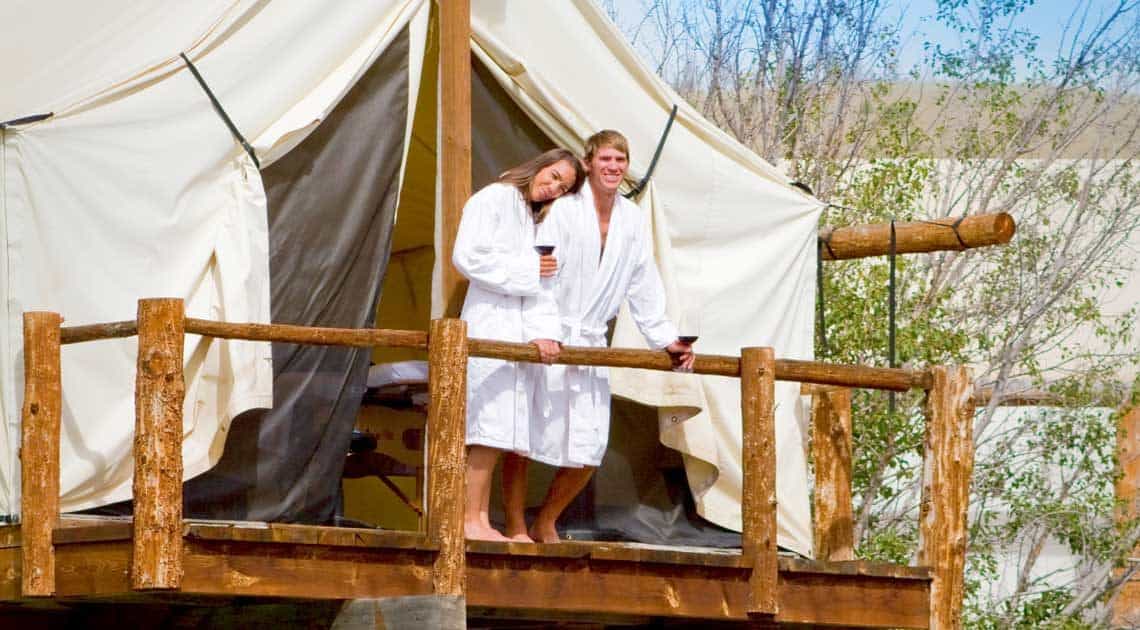 Day One: Ride Off Into the Sunset Together
Of course, one of our most popular attractions is our beautiful, well-behaved, and sweet horses. Arrive at the ranch by the early afternoon to join one of our many gorgeous trail rides around the lush landscape of our mountain forest property. We have over 200 horses to choose from, so a horseback ride into the mountains is a great activity for riders of all ages, skill levels, and personalities—our expert staff and trainers make sure to match you with the perfect horse based on your level of riding experience. Or, if you'd rather learn in a more controlled environment, we also offer horseback riding lessons in our spacious arena. Even if you love horses, but feel more comfortable riding a bike, we have mountain bikes available for you to use, as well as guided mountain biking trail rides (when we aren't taking the horses out on the trail).

Finish out your first day with a delicious, gourmet multi-course dinner prepared just for you and your partner by our talented head chef, Cory Untch. Each menu is expertly designed to reflect the season in which it is served, with dishes like the indulgent and perfectly cooked 45-Day Dry-Aged Ribeye Steak, the fresh and zingy Potato-crusted Walleye with Cauliflower Truffle Whipped Cream, or the indulgent and sumptuous Pecan Tart with White and Dark Chocolate Ganache. Our menu changes often, but just like your love, you can count on it to take your breath away.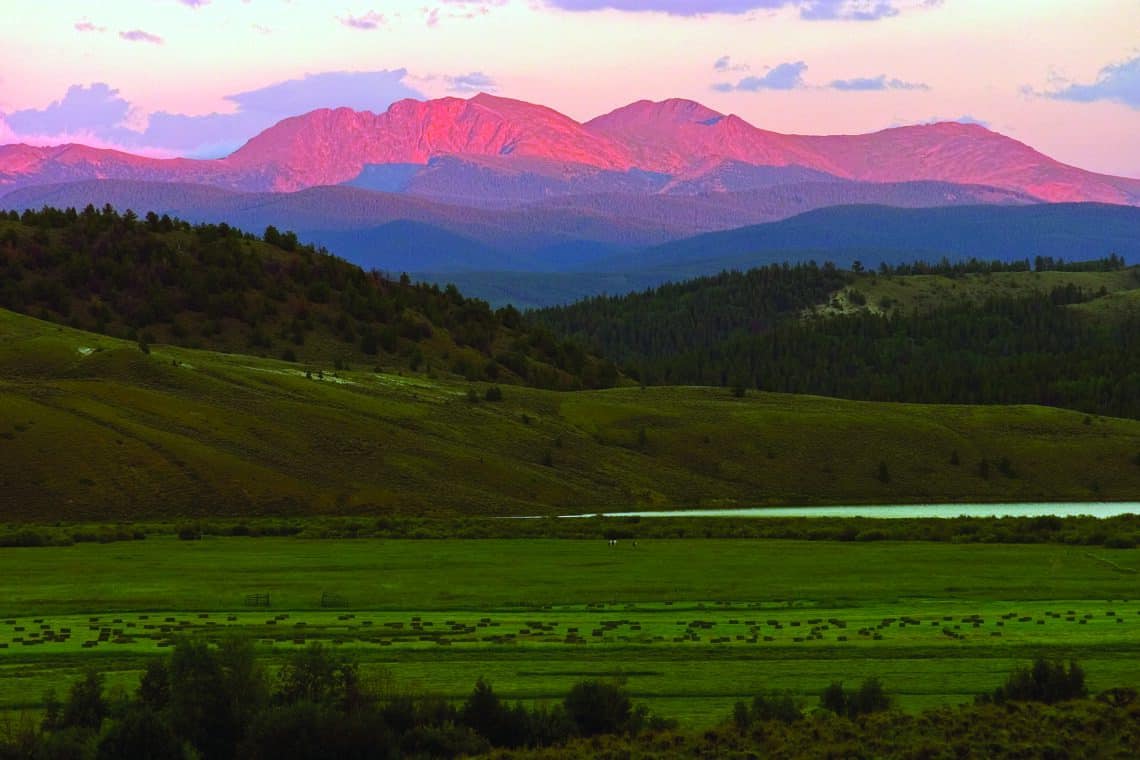 Related: How to Have a Romantic Getaway When You Have Kids
Day Two: Choose Your Own Adventure
On your second day at the ranch, take advantage of all the fun activities that each season brings. Visiting in the winter? Get out onto our natural, Zamboni-groomed pond with a pair of ice skates. Is there a better excuse to hold hands than skating side-by-side on gorgeous, thick natural ice?
If you're visiting in the springtime, pick a time to hike our budding and colorful mountain trails, or arrange for a Robin Hood-inspired archery lesson at our range. There's no quicker way to someone's heart than with Cupid's arrow, after all.
Summer is glorious at the ranch, and is a wonderful time to sneak off to a babbling brook for a few hours of fly fishing. Venture out on your own, if you feel up to the task, or allow one of our expert, Orvis-approved fly-fishing instructors to lead the two of you on a fishing trip you'll never forget.
If the golds, reds, and deep greens of fall are more your fancy, we recommend our Hike to Yoga program, which immerses you and your lover in the lush colors of the forest. Our certified yoga instructors are the best guides to lead you and your beloved through a meditative session that will rejuvenate your souls and your bodies.

No matter how you spend your morning, be sure to unwind afterward by booking a couples' massage at our on-site, award-winning spa, the Lazy You Spa. Take it from us, after a day on the mountain together, there's no better way to relax than to treat you and your partner to a pampering session for the ages. During the colder months, our spa services are held in a cozy cabin next to a crackling fireplace.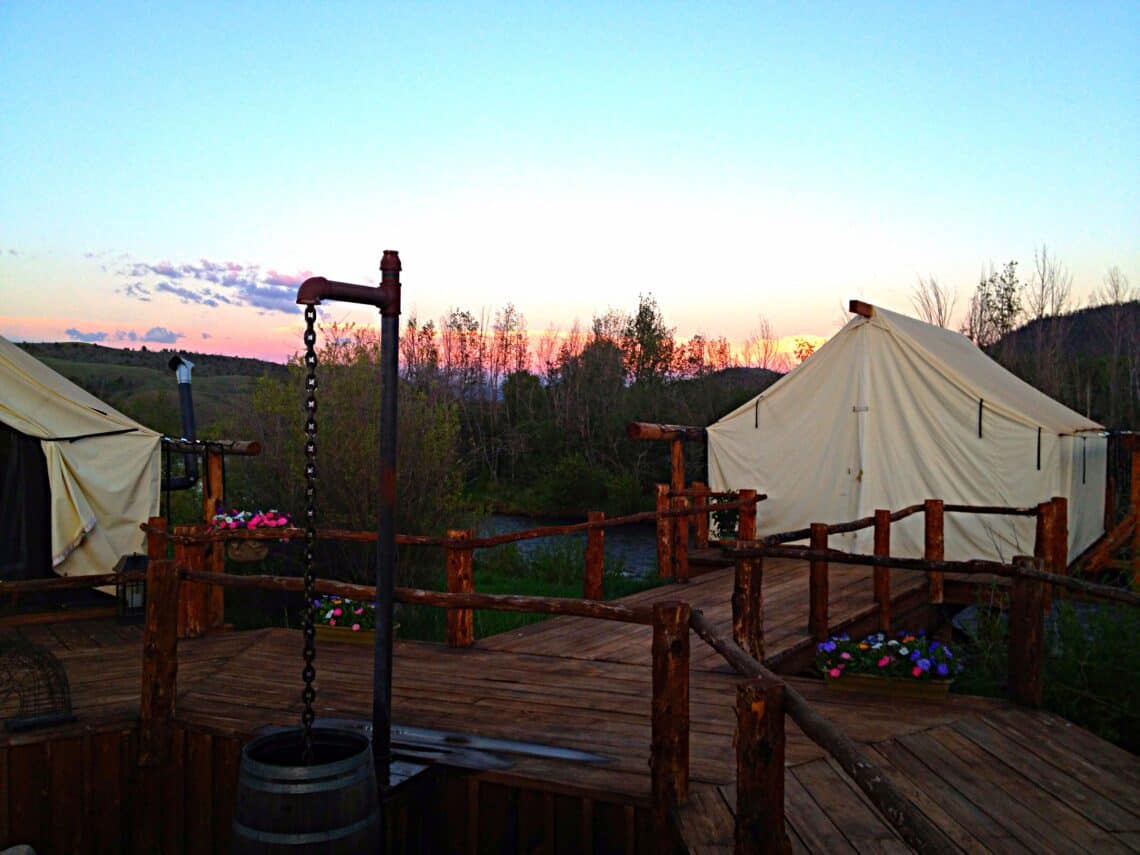 Day Three: Go Back in Time, The Glamping Way
If you plan to visit during warmer months, we recommend that you finish out your time at the C Lazy U Ranch with a truly unique experience—time travel. Well, almost—book a night of glamping at our ranch, and you'll find yourself staying the night in true country comfort. Our glamping excursions allow you and your sweetheart to stay in a covered Conestoga Wagon, complete with a luxurious king bed. Start a roaring campfire and start making s'mores together—and memories to boot. Glamping at C Lazy U is a safe, comfortable way to make staying in the great outdoors under a blanket of stars an experience you'll never forget.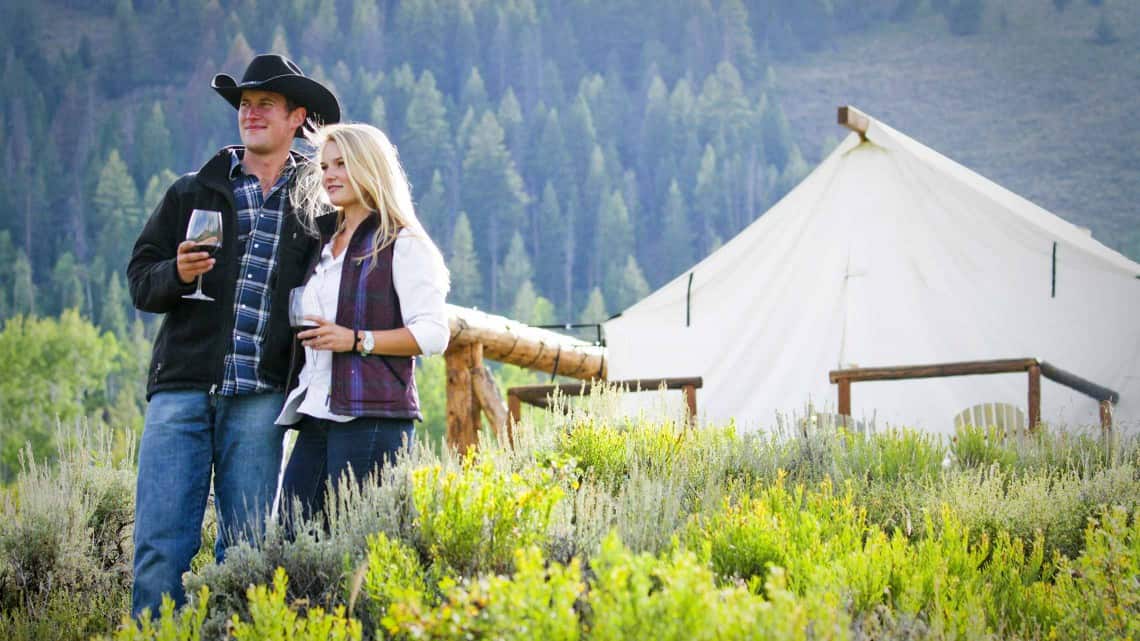 These are just a few of the many romantic getaway options that our beautiful Colorado dude ranch has to offer. Check out our activities page for more ideas, and to find the perfect date night getaway combination for you and your honey. If you're looking for a more curated experience with your partner (especially if the two of you can't quite take off of work right away), why not sign up for our adults' only weekend in early June 2022?
Ask Us About Your Next Luxury Dude Ranch Vacation