The great outdoors – is there any place more stunning and romantic? There's no question that nothing beats an adventure away together, and Colorado's all-inclusive C Lazy U ranch and resort is the perfect spot for a Rocky Mountain romantic couples getaway. Spend quality time together on the horse trails, hold hands while ice skating on a natural pond, and snuggle up with a warm drink in front of a roaring fire. There are a million ways to fall deeper in love on your escape to the West – here are a few ideas to get you started on your romantic couples getaway.
Related: Most Romantic Spots On The Ranch
Ride Off Into the Sunset Together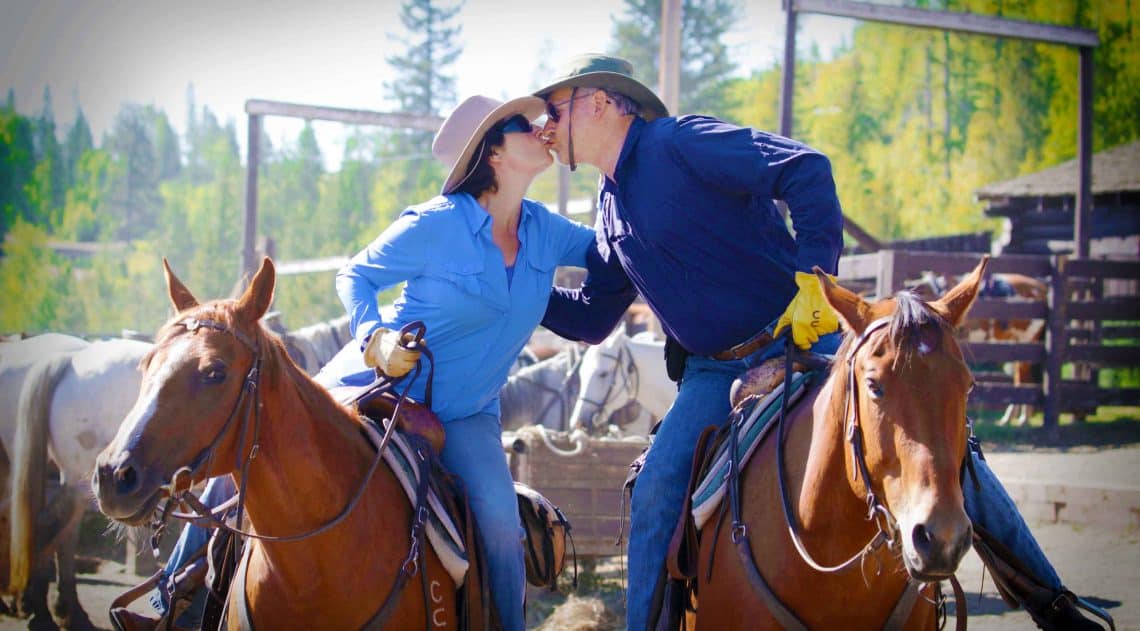 One of the most popular attractions on the ranch is (of course) our beautiful, well-behaved, and all-around wonderful horses. From horseback, you and your partner can experience our 8,500 acres of authentic western majesty – featuring stunning forests, lush fields, and mountain views that will take your breath away. We have over 200 horses to choose from, and our horseback rides are a great activity for riders of all ages and skill levels. Our expert wranglers make sure to match each guest with the perfect horse based on their experience, comfort level, and personality. For those that would rather learn in a more controlled environment, we also offer horseback riding lessons in our spacious indoor arena, and for a different kind of ride, guests can try out our mountain bikes on the trails or schedule a ranger tour in an off-road vehicle.
Take Advantage of the Seasons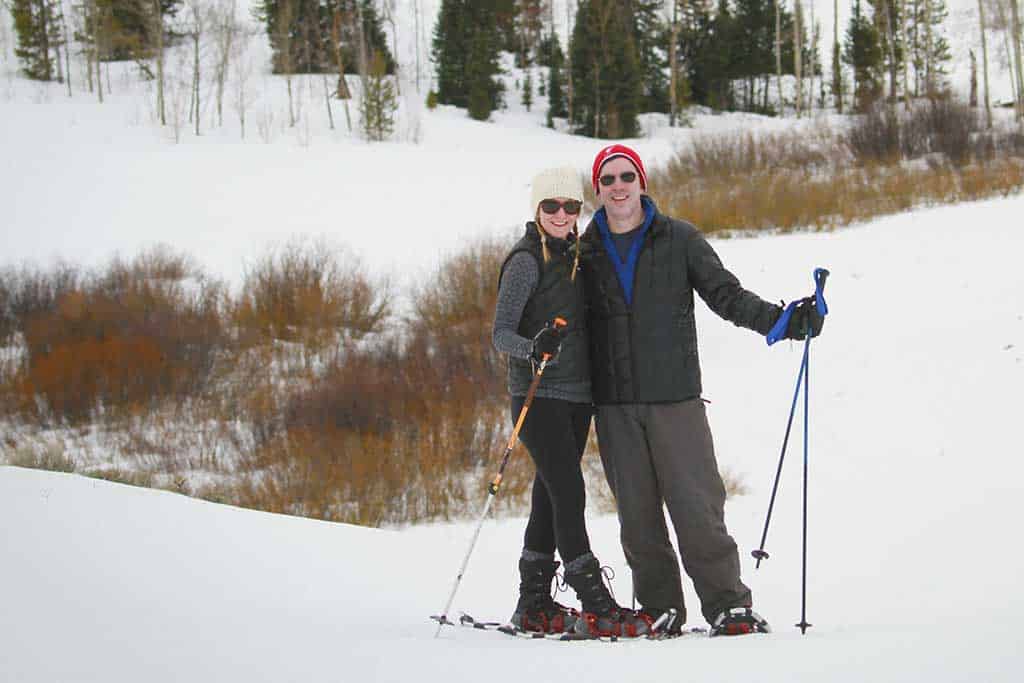 In true Colorado fashion, C Lazy U is a hub of excitement and adventure in all seasons. Visiting in winter? Ski cross-country, snowshoe, or ride horseback through a storybook winter wonderland. Get out onto our natural, Zamboni-groomed pond with a pair of ice skates, or have a laugh while snow tubing. Enjoy friendly competition with trap shooting, or simply take-in the sights on a romantic sleigh ride. And when the day is finished, warm up with s'mores and stories in front of a toasty fire.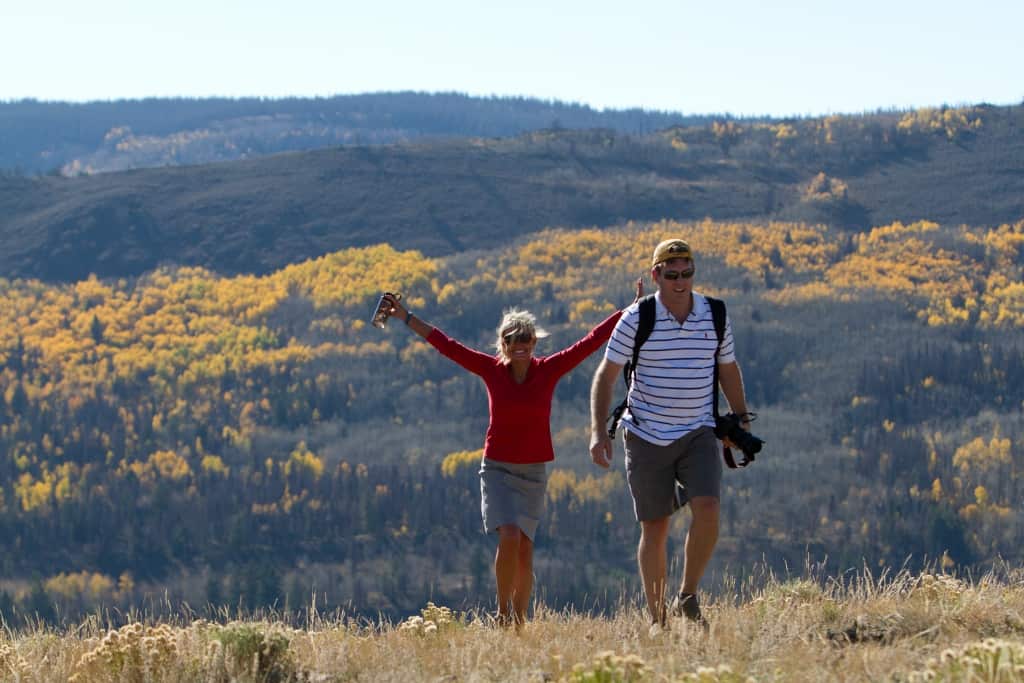 If you're visiting in spring, pick a time to hike our budding and colorful mountain trails, look for local wildlife, or schedule an archery lesson at our range. There's no quicker way to someone's heart than with Cupid's arrow, after all.
Summer at the ranch is unparalleled, and is the best time to sneak off to scenic Willow Creek for a few hours of fly fishing. Venture out on your own, or allow one of our expert, Orvis-approved fly-fishing instructors to lead the two of you on a fishing trip you'll never forget.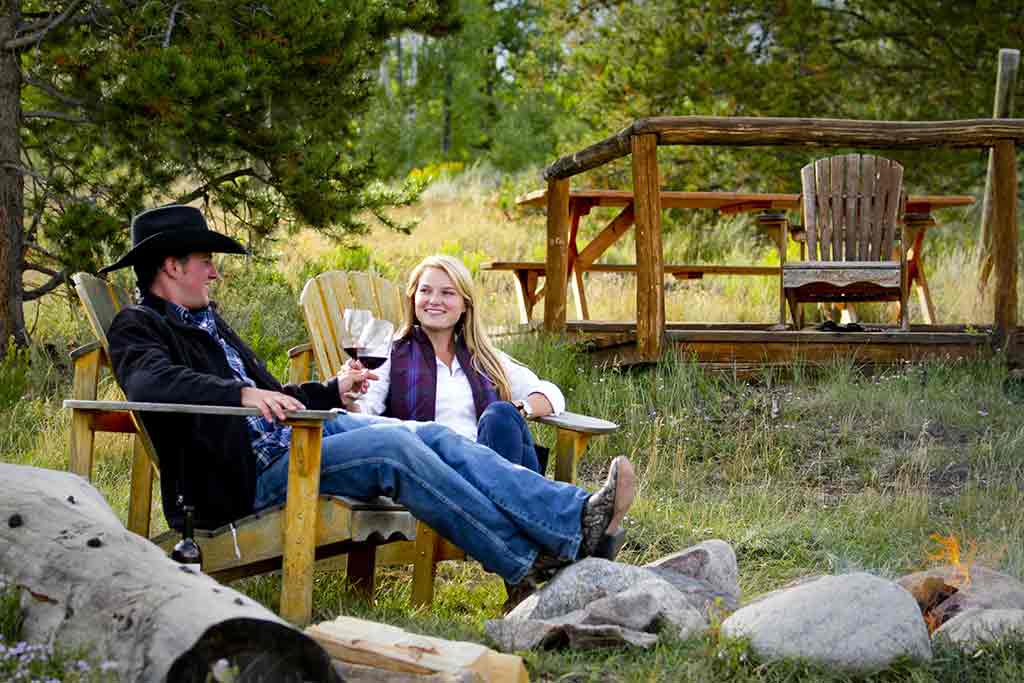 If the golds, reds, and fiery oranges of fall are more your speed, you can try out our Hike to Yoga program, which allows you and your special someone to achieve balance while enveloped in the brilliant colors of the autumn. Our certified yoga instructors are the best guides to lead you through a meditative session that will rejuvenate your souls and bodies.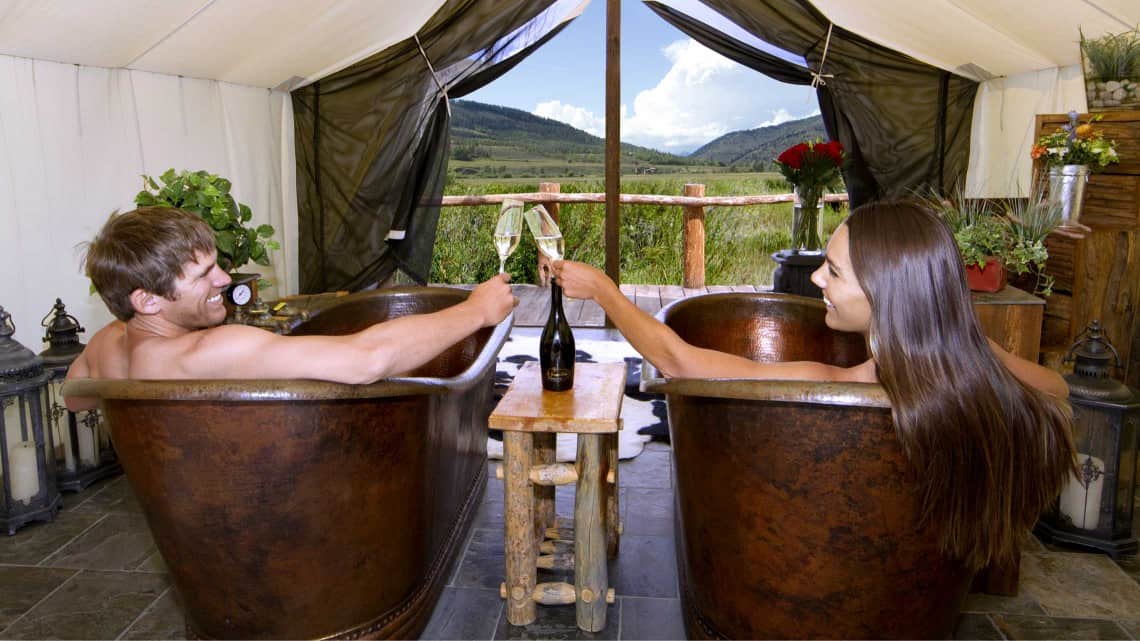 No matter the season, be sure to unwind by booking a couples' massage at our award-winning Lazy You Spa. Take it from us, after a day in the mountains together, there's no better way to relax than to treat yourself and your partner to a pampering session for the ages.
Related: How to Have a Romantic Weekend When You Have Kids
Enjoy Farm-Fresh, Five Star Dining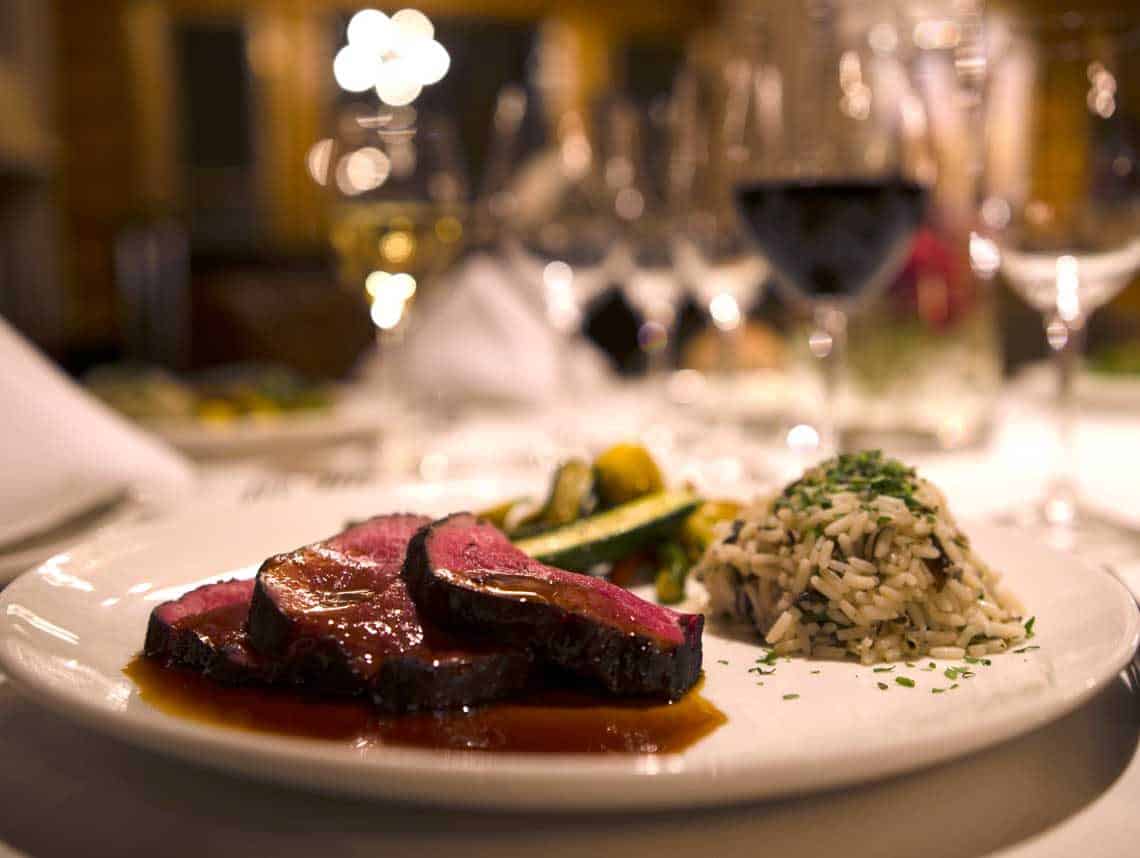 Finish out your days on the ranch with gourmet, multi-course dinners prepared by our executive chef Cory Untch. Menus change seasonally, and each new menu is expertly designed to reflect the season in which it is served, incorporating western traditions, culinary excellence, and farm-fresh ingredients grown right on the ranch. Sommelier Tony Collier will find a wine from our award-winning list to pair perfectly with your meal, elevating your dining experience to a whole new level. With dishes like the 45-Day Dry-Aged Ribeye Steak, Potato-crusted Walleye with Cauliflower Truffle Whipped Cream, or the indulgent Pecan Tart with White and Dark Chocolate Ganache, there's something for everyone to adore. Just like your love, you can count on dining at C Lazy U to take your breath away.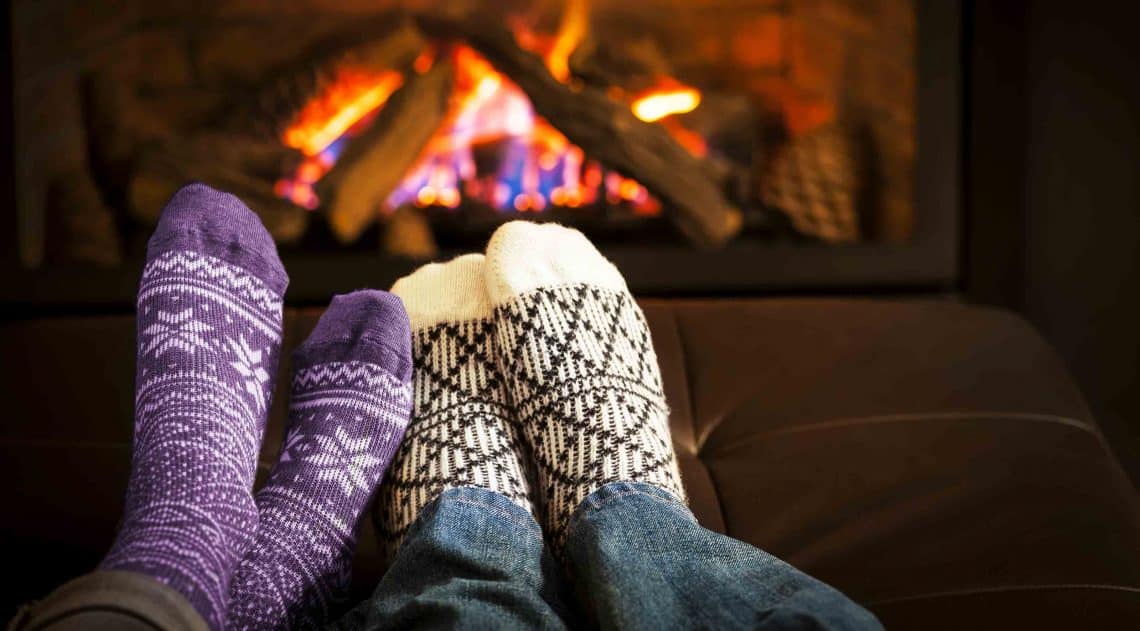 Plan Your Adventure
There's a near-endless list of ways for you and your partner to make unforgettable memories at C Lazy U's luxury dude ranch, and our all-inclusive activities, 5-Star accommodations, and friendly staff will make this couples getaway your best yet. We pride ourselves on excellence, and our 100-plus years of uncompromising standards have made us one of the best resorts in the United States. Contact us for more information or to start planning your stay, and get ready to fall in love all over again out in the beauty of the American West.