While many of C Lazy U's most popular activities and traditions, like horseback riding, Cowboy Coffee, and the Kids & Teens Program are available year round, each season offers unique experiences to our guests. With so much to love about every part of the year, choosing the best time to visit the ranch is almost impossible.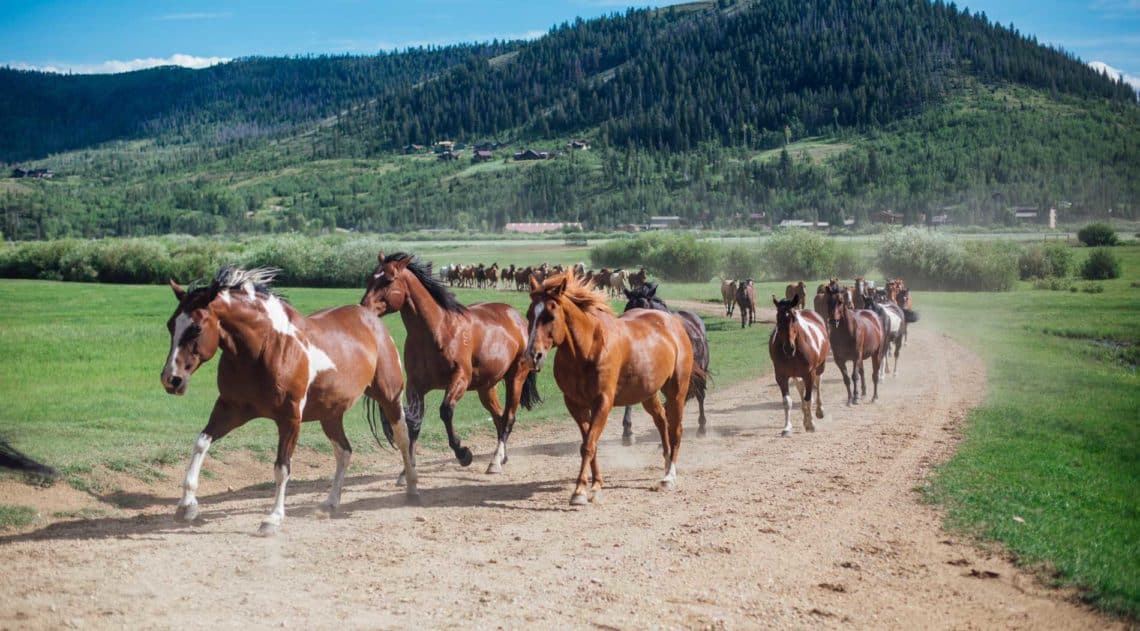 While every guest likely has their own personal preference, we've put together the best parts of each season to help you decide the best time of year to visit C Lazy U.
Spring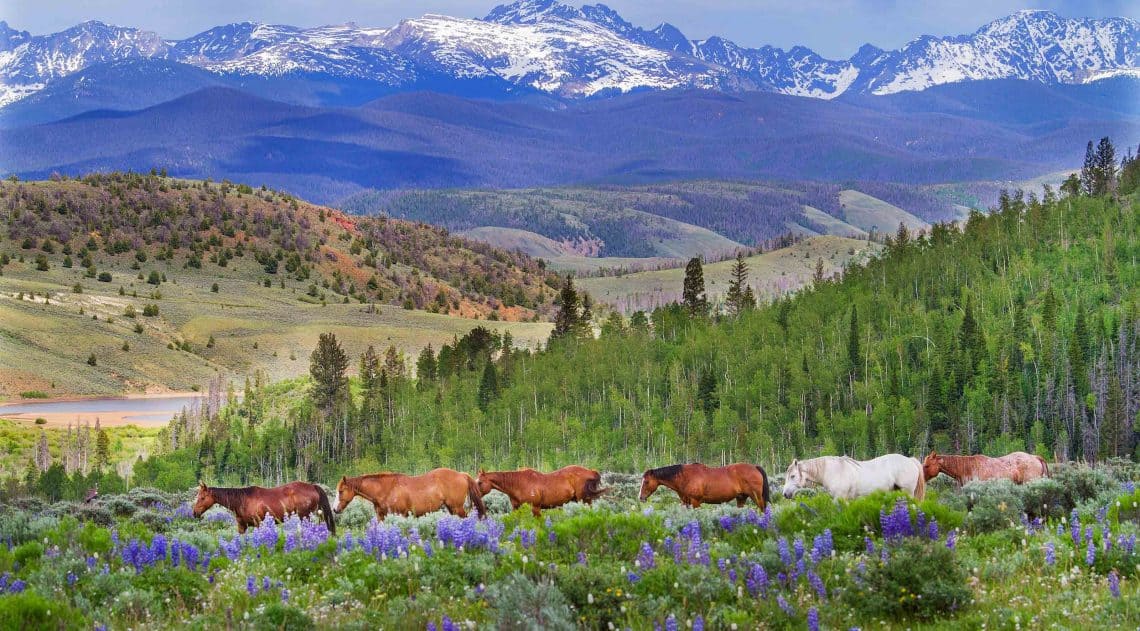 With sunny days, moderate temperatures, and wildflowers bursting with color, springtime is the perfect season for a ranch wedding, family reunion, or team building event. Whether you want to catch one last ski trip (conditions are excellent through mid-April) or watch the new season awaken as you ride on horseback through the mountain range, spring offers something for everyone.
Summer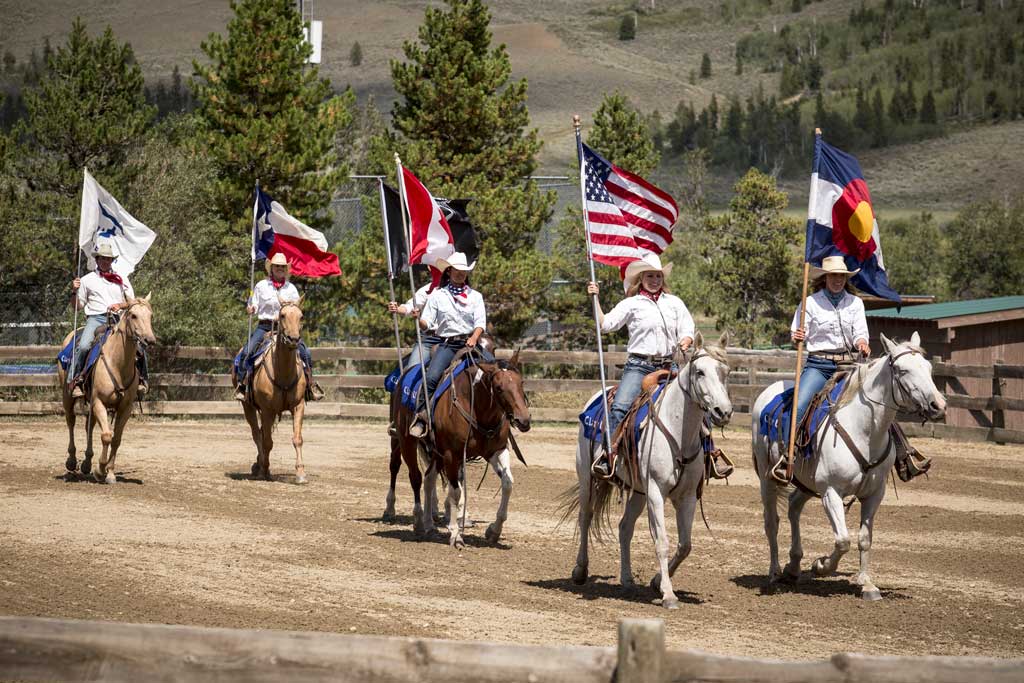 Summer is one of the most popular times to visit the ranch. During this season, guests can take part in on-ranch activities like Orvis-endorsed fly fishing, hiking, mountain biking, and glamping in the Conestoga Wagon. Off-ranch, guests can enjoy white water rafting, golf, hot air ballooning, and local rodeos. With the renowned Kids & Teens Program in full swing from Memorial Day through Labor Day, guests enjoy plenty of adult-oriented and family time every day, making C Lazy U the perfect family vacation destination.
Fall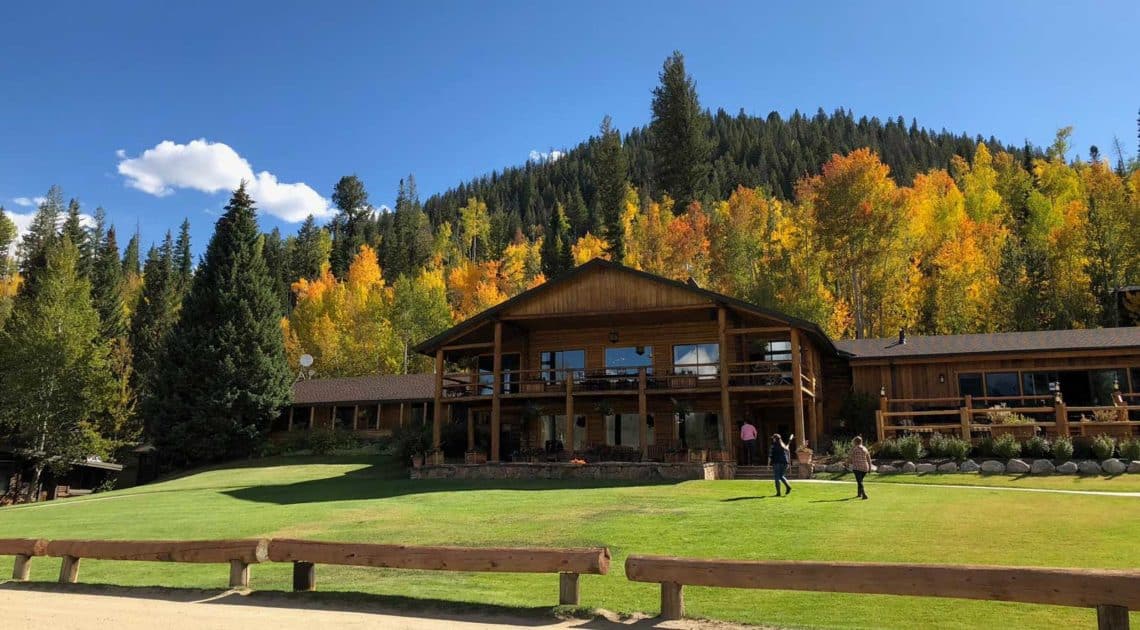 Nestled in the heart of the Rocky Mountains, C Lazy U has a front-row seat to the beauty of Colorado autumn. Possibly one of the most gorgeous times to visit the ranch, C Lazy U is surrounded by vibrant colors, crunchy leaves, and crisp fall air. Just 85 miles west of Denver, C Lazy U is the perfect escape for a weeklong or weekend stay. To facilitate remote learning and working, the ranch offers upgraded wifi and dedicated classroom and library spaces. Whether you're coming over fall break or are taking a working getaway, C Lazy U combines nature's revitalizing qualities with the technology of our modern age.
Winter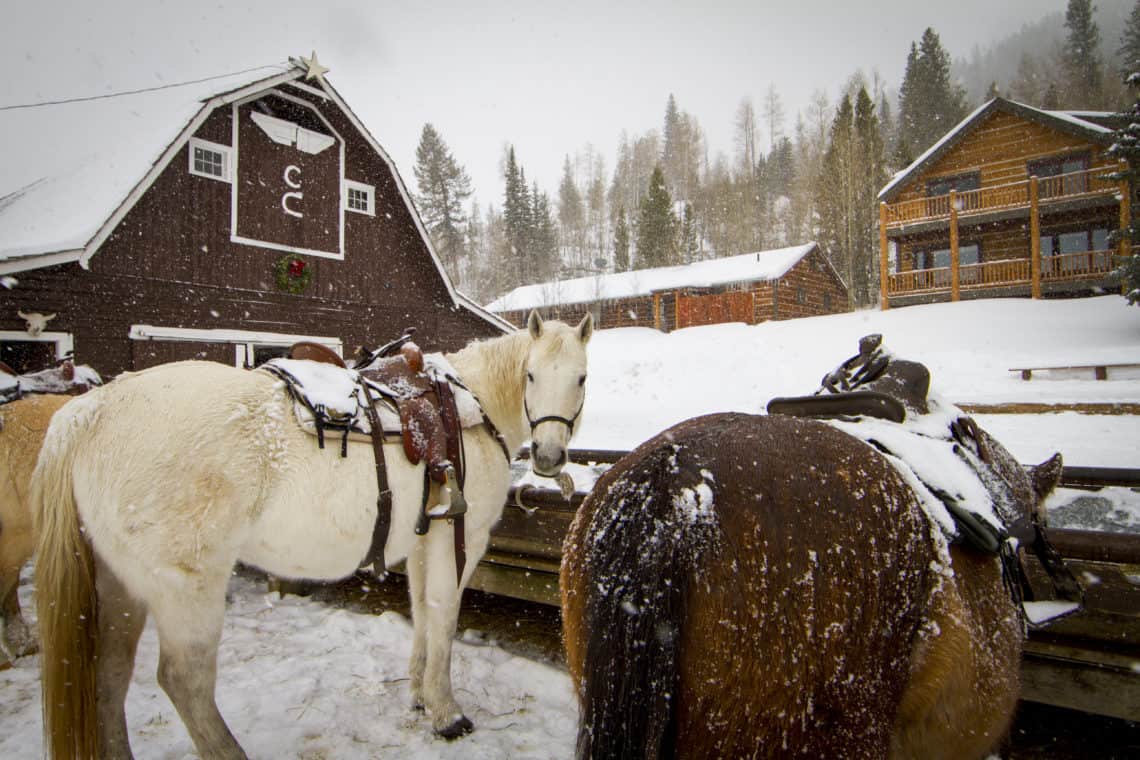 Want a postcard-worthy winter getaway? Look no further than C Lazy U. Wintertime covers the ranch's 8,500 acres in fresh Colorado snow, creating the perfect canvas for legendary adventures. Explore the luxury guest ranch on a famous C Lazy U sleigh ride, or get your heart pumping with world-renowned skiing, ice hockey and skating, or snow tubing. When guests are ready to escape the cold, the ranch's hot tub, in-room fireplaces, and full-service Lazy You spa are waiting.
Every season brings a new adventure to the ranch, making it an unforgettable vacation destination year-round. Find out your favorite season by booking your trip to the ranch today – we can't wait to see you!