Celebrate the Best of Colorado
Did you know that March third is known in Colorado as "303 Day"? It's also called Colorado Day, and marks a celebration of all things Coloradan… and there's an awful lot to celebrate! The great Centennial State has a wealth of beauty, adventure, and excitement to be found in all of its over 104,000 square miles. With so much culture, open space, history, and breathtaking natural wilderness, it's hard to know where to begin when considering Colorado for your family's next whirlwind vacation getaway… and that's why we at the C Lazy U guest ranch are here to help! Below we've highlighted just a small selection of the sights and highlights available in America's 38th state.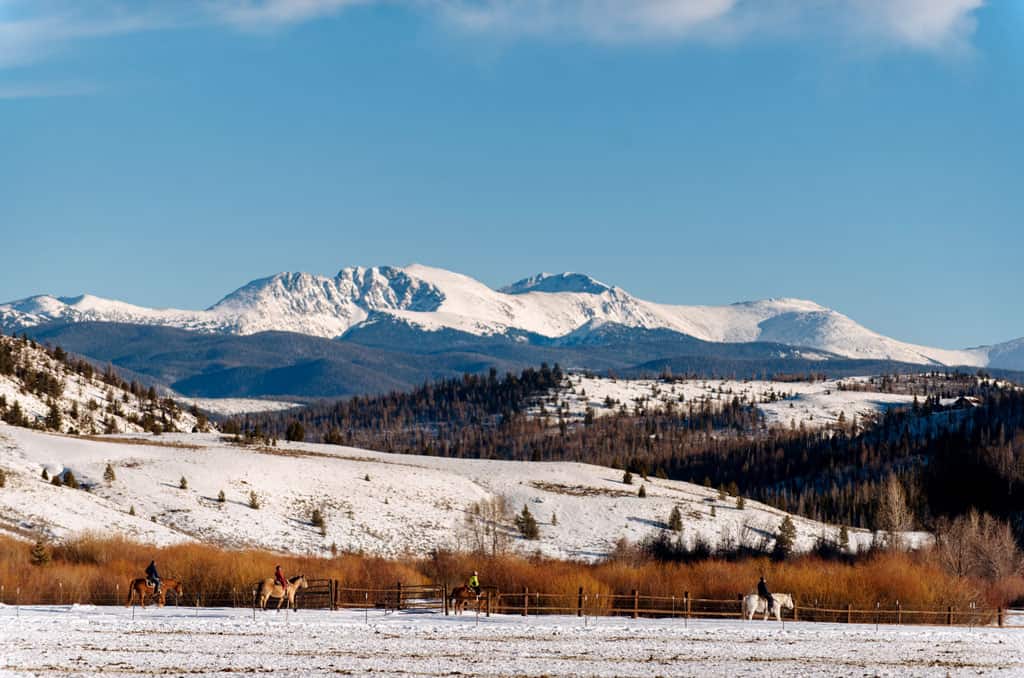 Incredible Mountain and Outdoor Activities
Outdoor recreation is one of the greatest draws and cultural center points of Colorado life, and with Colorado's average of 300 days of sunshine a year, it's easy to get out and experience the fresh air. There are almost too many activities to choose from! Explore the many hiking trails and their scenic vistas (with ranges of difficulty for all ages and skill levels), or hop on a mountain bike for speedy thrills or a leisurely ride. Are you an avid fisherman, or looking to pick up the sport? A guided fly fishing excursion might be just the thing you need. You could also golf a championship course, raft whitewater rapids, go boating on a lake, test your skills on a ropes course, shoot trap, or see the world from the unparalleled view of a hot air balloon. And if those options somehow failed to rouse your excitement, you could always partake in Colorado's favorite pastime and hit the slopes at some of the best ski and snowboard destinations in the world.
Read More: Ranch Activities at C Lazy U
Fun in Every Season
No matter the time of year, there's always something to do in Colorado. The climate of the state revels in the beauty of each season – lush springs, gorgeous summers, insanely colorful falls, and winters right out of a storybook. And there's as much (or more, depending on who you ask) to do in the winter months as there is in the summer. In addition to downhill skiing, Colorado offers cross-country skiing, ice skating, ice hockey, ice fishing, sledding, snow tubing, sleigh rides, snowmobiling, snowshoeing (with C Lazy U Ranch voted 2nd best snowshoe destination in the world by Snowshoe Magazine), and so much more!
Related: Year-Round Luxury at C Lazy U
Mouthwatering Food and Beverages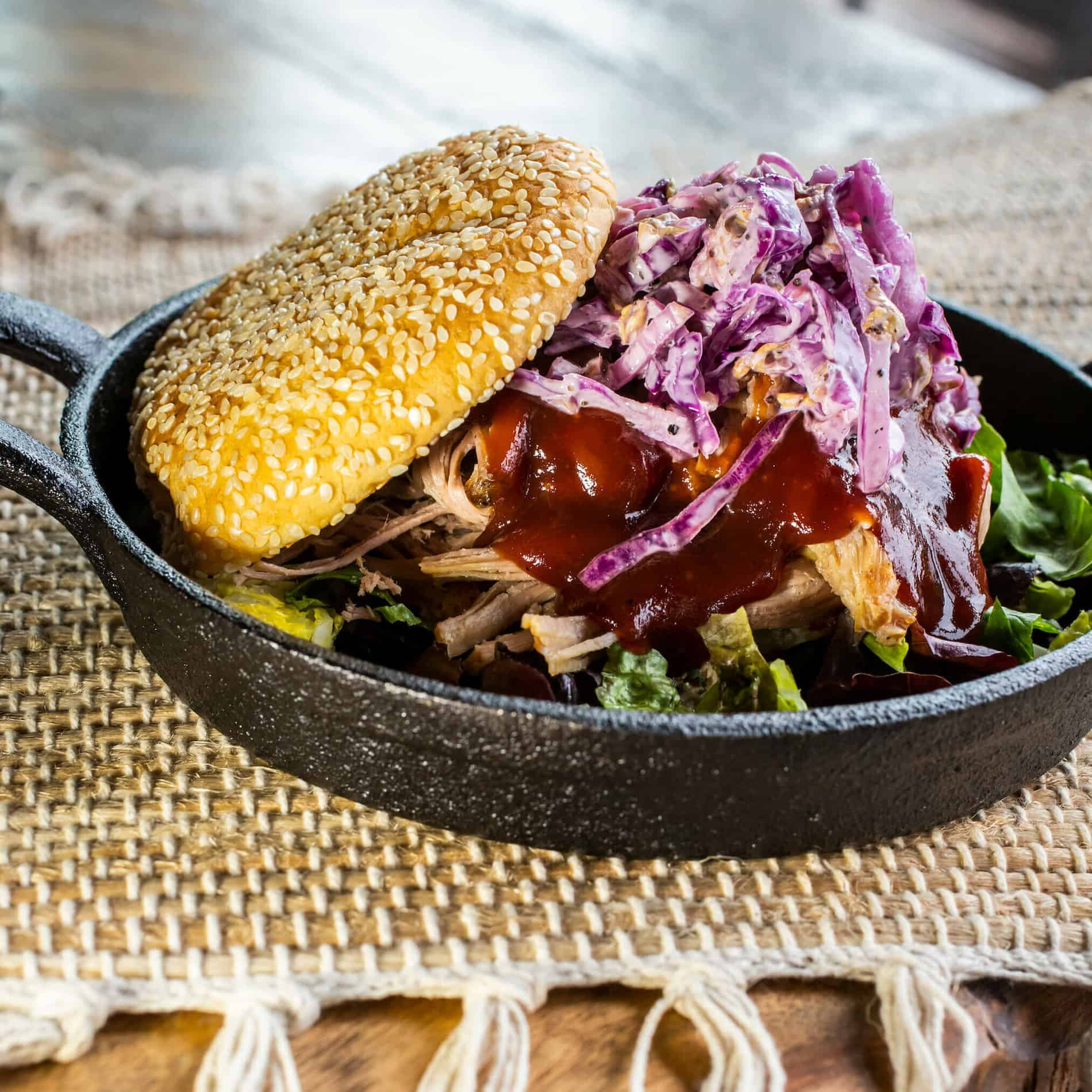 If you're going to play hard in Colorado, you're going to need fuel – and that's why the state is known for its culinary excellence. Dining experiences of all varieties abound, and widespread farm-to-table practices, like those of C Lazy U Head Chef Cory Untch, ensure that every bite is as fresh as can be. Colorado is also one of the top producers of wine and beer in the United States, with amazing varieties of rich wine and microbrewed gold. The city of Boulder has more Master Sommeliers per capita than any other city in the US, and the region between Denver, Boulder, and Fort Collins is often referred to as "The Napa Valley of Beer" due to the high density of incredible craft breweries in the area.
Jaw-Dropping Wildlife
Rocky Mountain National Park is a must-see for anyone interested in the striking majesty of mother nature. Even if you don't venture out into the park, you're almost guaranteed to spot a vast array of unique animals and spectacular flora… whether it's on a hike, during a scenic drive, or while just out on the patio enjoying a meal. Marvel at moose, elk, deer, bighorn sheep, beavers, rainbow trout, eagles, hawks, foxes, and so, so, so much more! With C Lazy U's 8,500 acres of land situated just below the park, our Ranch Concierge knows all the ins-and-outs of helping you plan an amazing Rocky Mountain excursion.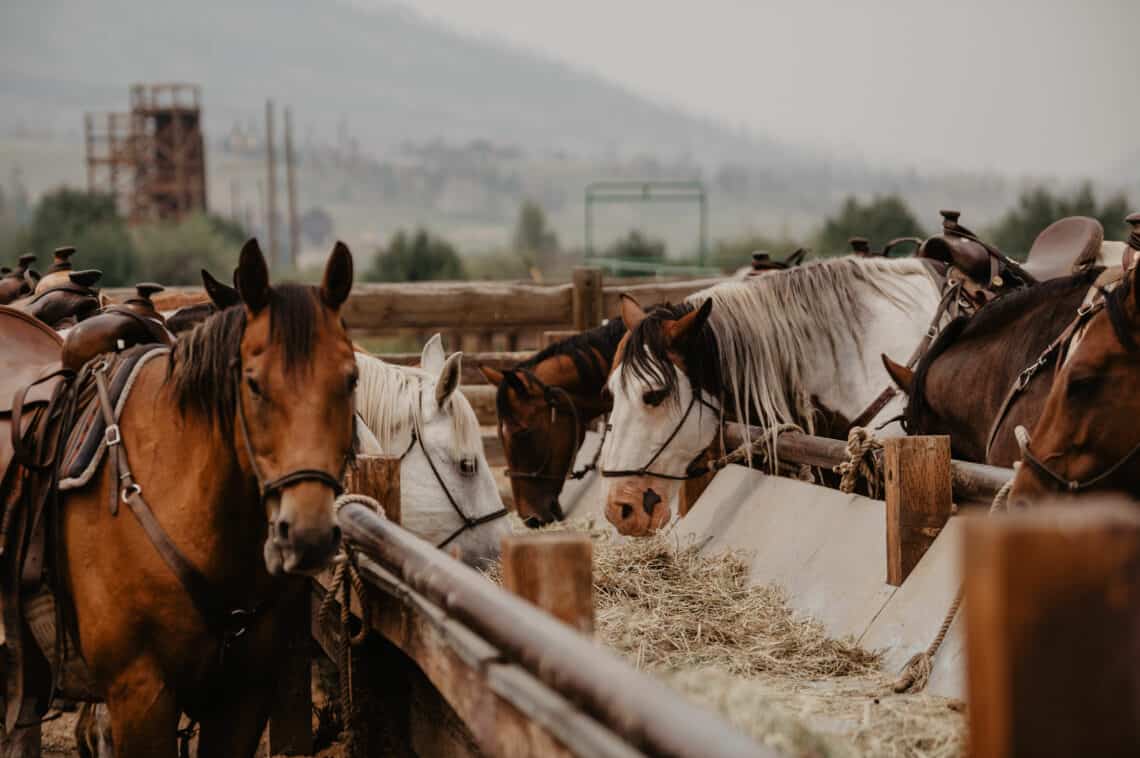 The Spirit of the West
And what would Colorado be without its rich Western history? The land is steeped in cowboy lore and the adventures of legendary characters like Wyatt Earp, Doc Holiday, Butch Cassidy, Buffalo Bill, Molly Brown, and countless others. As such, Colorado is the perfect place to experience the authentic West with a modern spin. For that, C Lazy U Ranch offers an experience that is, quite simply, without equal. Expert trainers will match you with a horse that perfectly suits your age, skill level, and personality, and that will stay with you through training, arena riding, or trail experiences on our 8,500 acre slice of unspoiled American West. See the horses run free through the pastures, and participate in daily feedings and round-ups. And when the day is done, curl up in front of a roaring fire in one of our five-star cabins… or try some glamorous camping out in a real, refurbished conestoga wagon! 
Related: Top 10 Reasons to Visit Colorado for your Next Family Vacation
Plan Your Adventure Today
With so much to see and do, planning the perfect trip to Colorado can seem a little overwhelming – which is why we at C Lazy U Ranch decided to distill the essence of the Colorado experience into one place. C Lazy U Ranch offers a taste of all of Colorado's best in one amazing, all-inclusive package. With so much to offer, it's easy to see why Condé Nast named C Lazy U one of the top ten resort destinations in the entire world! 
Start planning your getaway and reserve your spot today, or contact C Lazy U to see how you can get the most out of your Rocky Mountain vacation!
Ask Us About Your Next Luxury Dude Ranch Vacation