The hot weather is finally waning, and the leaves are starting to turn – and that means fall has arrived at C Lazy U Ranch! Our Executive Chef Cory Untch is already dreaming up delicious and hearty meals to carry us all the way through the season. Don't want to wait until your dude ranch resort vacation to find out what delectable dishes await? Read on for a sneak peek at what Chef Cory and his team are cooking up for the Fall 2022 menu.
Related: What Makes Dining At C Lazy U So Special?
Harvest-Inspired Meals
At C Lazy U, dining is an inspired affair. As Chef Cory maps out his menu for the season, he draws on fond memories of harvest time as a child. Some of Cory's favorite aspects of fall cooking are using the season's bounty and honoring the classic traditions of preparing for the long winter months ahead. Autumn marks the return of comfort food season and the gathering of families indoors to warm their bodies and hearts – and what better way to warm the heart than sharing a meal with loved ones?
This year's meals feature some of Cory's favorite seasonal ingredients, like fresh apples, ripe squash, juicy pears, and – arguably the best of wild game meats – elk. This season, look forward to hearty meals showcasing braised proteins slow-cooked to perfection. Not only does this method enhance each ingredient's unique flavors, but it also creates fall-off-the-bone tenderness.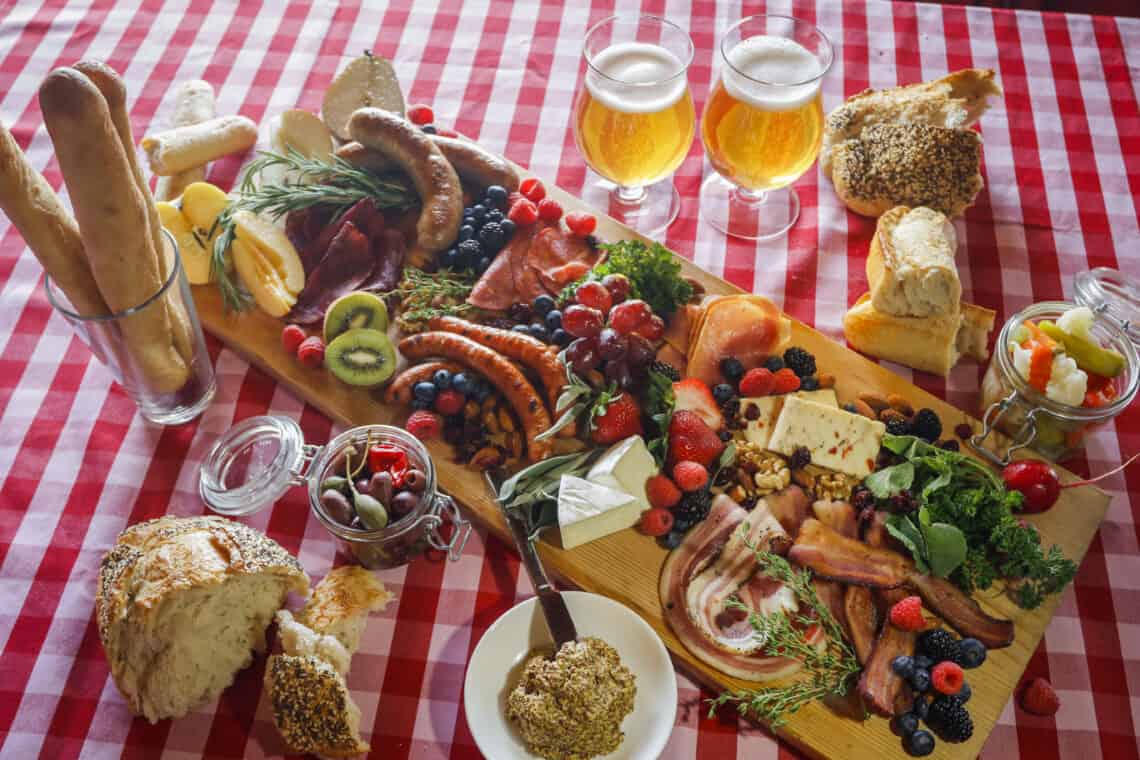 The Freshest Fall Flavors
In the fall, guests can enjoy horseback riding to see postcard-worthy views of Colorado's famous golden aspens, hike through miles of crisp outdoor countryside, or snuggle up around the fire to reminisce about the day's activities. And at C Lazy U, mealtime is a big part of the autumnal magic. Chef Cory and his team are building fall's menu based on the stars of the season – including winter squash, apples, pears, mushrooms, venison, duck, and elk. More interested in sweet than savory? We have you covered! Cory's team works side-by-side with the pastry team to ensure your dish embodies the spirit of the season from start to finish.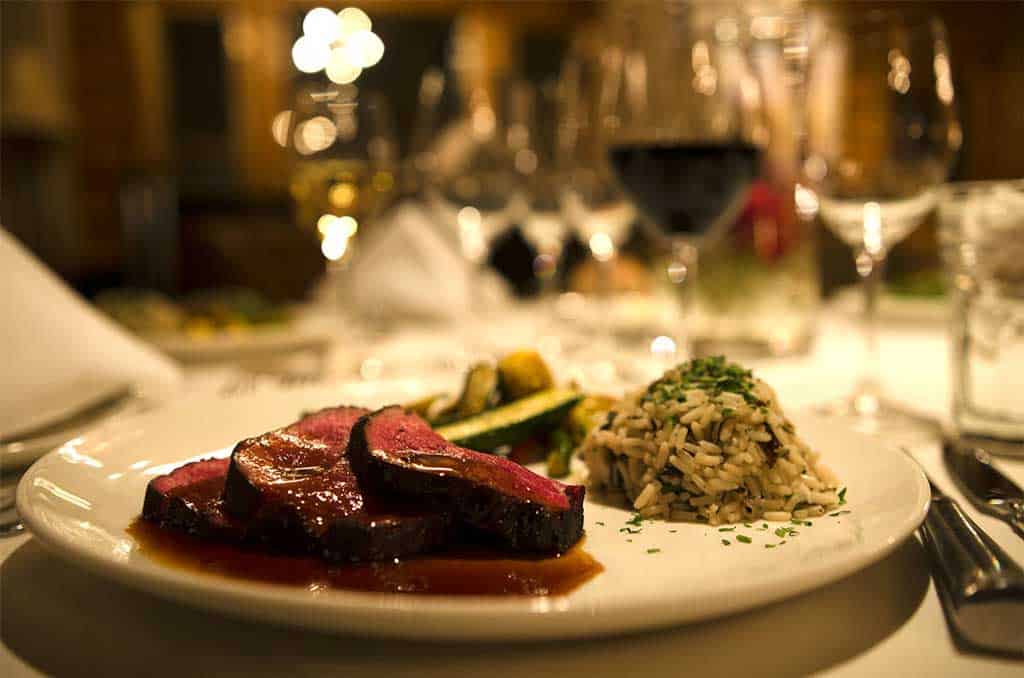 Chef's Favorite Fall Dishes
This year, Chef Cory and his team have some special new menu items that they're excited to share with guests. The team is currently working to perfect the seasonal flavors and delectable new offerings… and while we can't showcase the full fall menu just yet, we did ask Cory to share his personal favorite autumn dishes – and there's a good chance his favorite flavors may shed some light on autumn's upcoming meals.
Favorite fall breakfast: Sweet potato & apple corned beef hash
Best autumn lunch: Soups such as clam chowder, chili, or ham and white bean
Delicious seasonal dinner: Beef stew with ossobuco and truffles
Autumn snack: Fresh apples and sharp cheddar cheese
Favorite fall-inspired drink: Whiskey Old Fashioned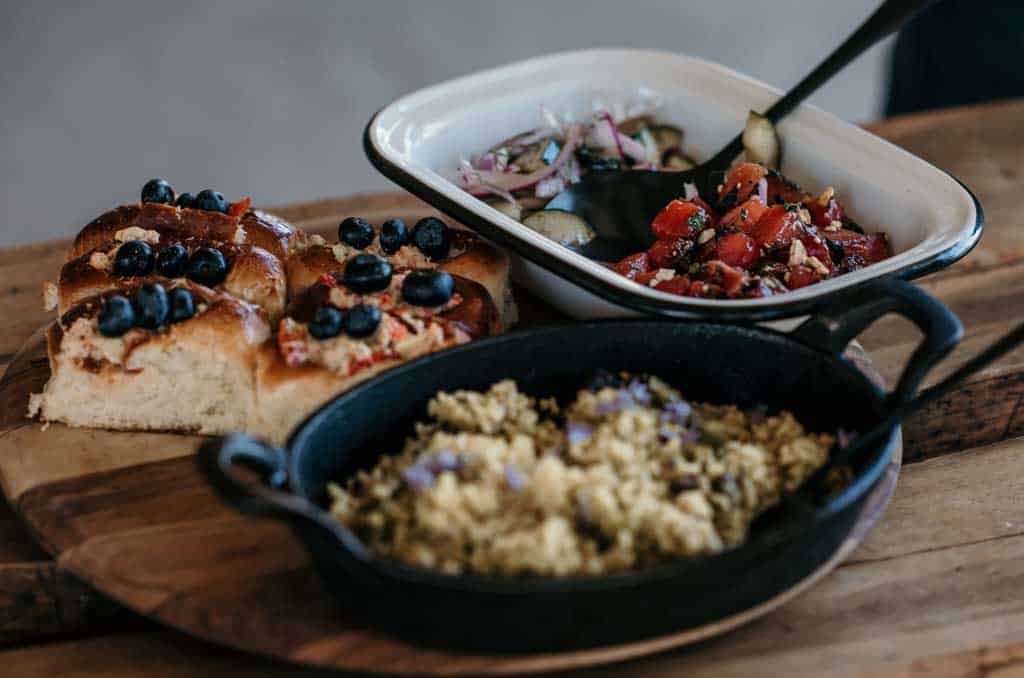 At C Lazy U, fall is uniquely beautiful. Only the best gourmet, farm-to-table dining can properly compliment the magic of the season. Cory and his entire culinary team are thrilled about the seasonal change and are looking forward to showcasing some new dishes that are sure to excite the senses.
Is your mouth watering yet? Be sure to book your stay at C Lazy U ranch now to get a taste of the excitement!