This post has been written by Retreat Leader, Cathy Woods. The views of the writer do not necessarily reflect those of C Lazy U Ranch.
Event details: Find Your Inner Cowgirl through Body, Mind, Equine is a unique women's retreat that leads participants on a journey of awareness, growth, fun, adventure and heart connections. This 3-night retreat at C Lazy U offers daily yoga and meditation sessions, as well as arena and trail time with horses.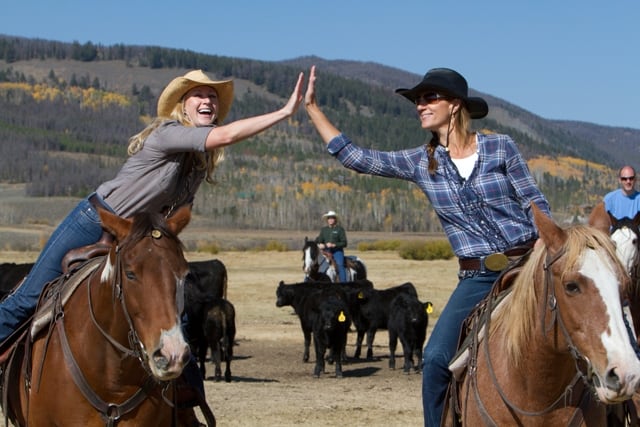 For those who are joining us at this year's retreat, here are a few highlights and expectations for the event:
Yoga & Horseback Riding:
Double the Benefits.
At the onset, participants might think they are just coming to the Colorado mountains for yoga and horseback rides, but the benefits often go far beyond initial expectations. Through yoga practice, we can learn about ourselves in a deeper way. There is a saying, "How you do anything is how you do everything." During yoga, you will have the chance to really observe the inner workings of the mind and keenly tap in to your own energy, and watch as it shifts.
The same dynamic can also be learned through horsemanship. In spending this integrated time together, we become more aware of the energies around us—those of other people, or horses, of nature. We can understand and move through blocks in our lives and the things that may be holding us back, such as fear, lack of confidence, or power/control issues. We are encouraged to face and accept these blocks without self-judgment. This allows us to live in a more mindful and empowered way, bringing home new tools to use on and off the yoga mat, in horsemanship and in daily life. Combining these two modalities—yoga and horsemanship—is doubly powerful.
Parallels Between Yoga & Horsemanship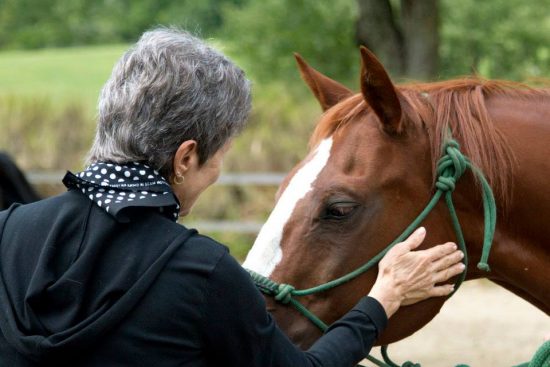 In both yoga and horsemanship, many of the same skills are needed:
Breathing

Body awareness

Energy awareness

Strength

Balance

Flexibility
Body, Mind, Equine teaches you how to become a more aware and conscious rider, using yogic principles (not just yoga postures) to improve horsemanship from ground to saddle.
What To Expect From The Cathy Woods Mountain Retreat
Prepare For Shifts
One of my favorite things about leading retreats is seeing the guests' palpable transformation from when they arrive to when they leave. Time away in a new setting, being in nature, and unplugging have transformative and lasting effects. At the end, the participants embody a softer, lighter glow. They return home in a much better place—physically, mentally and emotionally rested.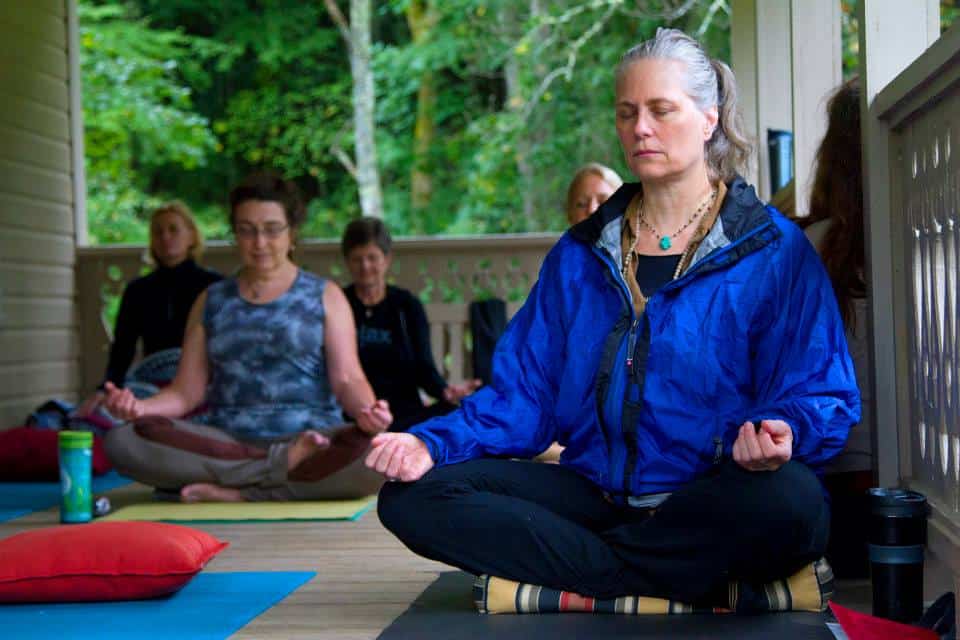 Foster The Cowgirl Spirit
What does it mean to be a cowgirl? In addition to the subtle inner work at this retreat, there is time to contemplate the spirit of the cowgirl, which is really an attitude. It does not necessarily mean being tough, but (to name a few attributes) it means being tender, resourceful, authentic, strong, and intuitive.
Feed Your Soul
Being around horses feeds something deep within us, and horses abound at C Lazy U! Watching the "daily jingle" and sensing the power of 200 horses trotting by as they are moved from pasture to barn can only be felt in person. The beauty, power and strength of observing "horse/herd dynamics" is a unique experience, and one of my favorite times at the ranch. It can't really be described with words; you have to be there to appreciate it!
Grow Deep Connections With Yoursel And Others
This is a great solo retreat, lovely girlfriend's get-away or mother/daughter time, and this year it happens to fall on Mother's Day Weekend: May 5-8, 2022. In this safe, supportive, and nurturing environment, women can recharge on C Lazy U's Colorado dude ranch resort by connecting with each other. The intimate size of the group allows for relationships to deepen and new friendships to be made—all in the breathtaking wild beauty at the heart of the Rocky Mountains. There is plenty of time and space allowed for personal time as well.
Experience A Marvelous Rocky Mountain Venue
Have I mentioned how wonderful this place is? The C Lazy U Ranch is perfect for this girls-weekend getaway. The ranch pampers its guests with delicious food and a spa. The luxurious but cozy atmosphere, contrasted with the rugged surroundings, feels magical.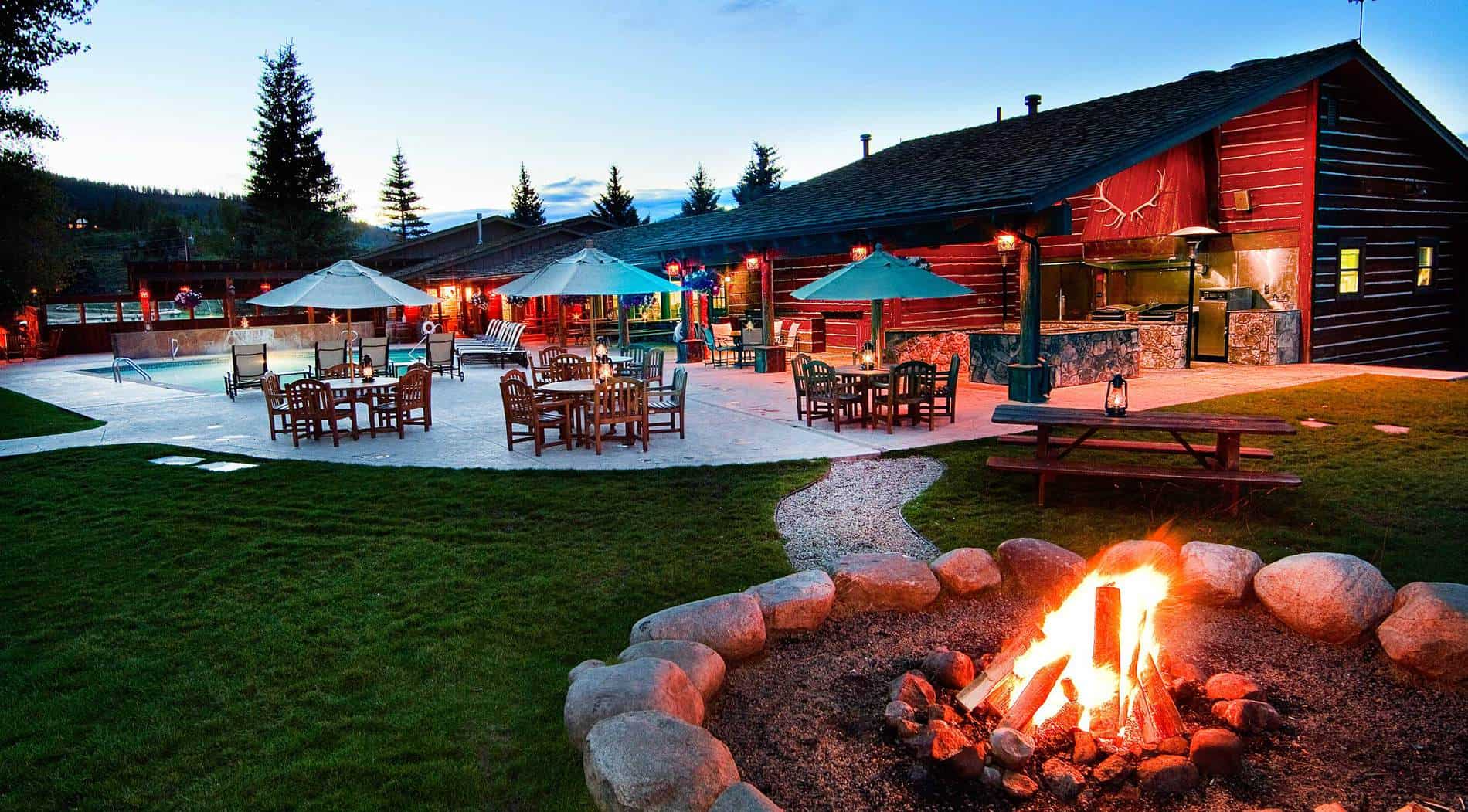 Join This One-of-a-kind Women's Retreat In Colorado
The event is available to any woman who wants to attend, regardless of prior experience with yoga or horses. Everyone works from "where they are," from beginners to experts. And, the experienced wranglers at the ranch match up the right people with the right horses.
Book your spot early as this event will sell out!
Note from the author: Come join us! If you are seeking a fun, quality, retreat of a lifetime, this is the one for you. Indeed, this is the favorite program I've offered in my 27 years of teaching. It's the perfect blend, with a little bit of everything. Hope to see you there!
Happy Trails & Namaste ~ Yogini & long-time trail rider, Cathy Woods