With winding trails, picturesque views, and thousands of acres to explore, it's no wonder why horseback riding is a fan favorite at C Lazy U. Our unique horseback riding program pairs each guest with a horse based on their skill level and experience for the entire stay.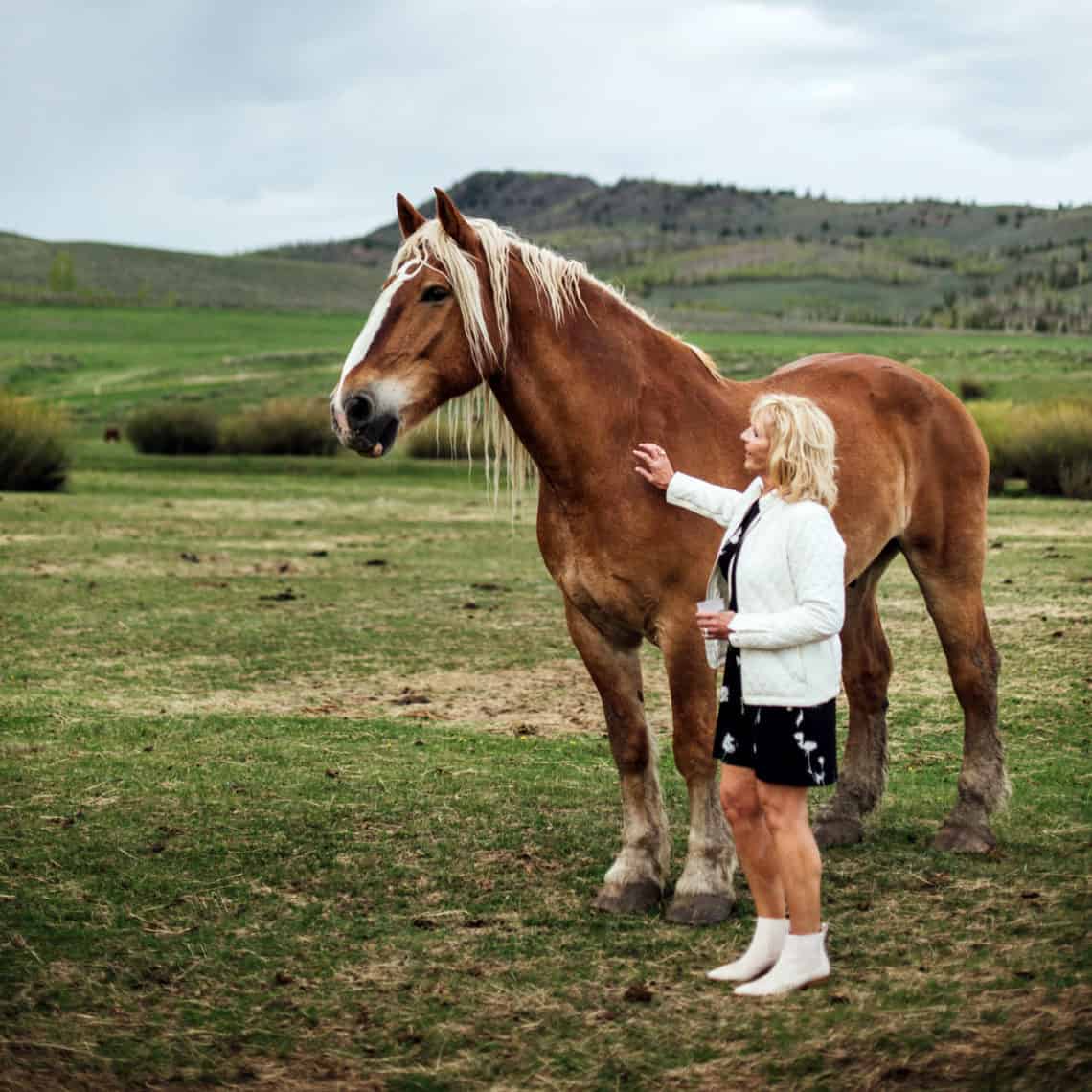 By pairing you with one horse, you become a more confident rider and develop a lifelong bond with our 4-legged friends. If you're preparing your upcoming Colorado horseback riding vacation, read these tips to grow your connection with your horse and get the most out of your horseback riding experience.
Trust Your Horse
Trusting your horse is the first step in building a strong bond. If you're scared of horses or aren't used to horseback riding, the prospect of a trail ride can seem daunting. Rest assured that every riding horse at C Lazy U has undergone years of training and thoroughly enjoys meeting new riders every week. Once a horse becomes a trail horse, they're frequently evaluated by our wranglers to ensure they remain safe for our guests.
Treat Your Horse With Respect
Like most animals, treating your horse with kindness and respect will help you build a trusting connection. Our wranglers will teach you some general techniques to help you safely control your horse, so be sure to practice those on the trail. You can also ask your wrangler to tell you more about your horse's personality and preferences, which can enhance the riding experience for both of you.
Talk To Your Horse
Just as you talk to your pets, talking to your horse can strengthen your bond. Speaking in a gentle, soothing, or confident tone will help your horse get to know your voice and respond better to you on the trail.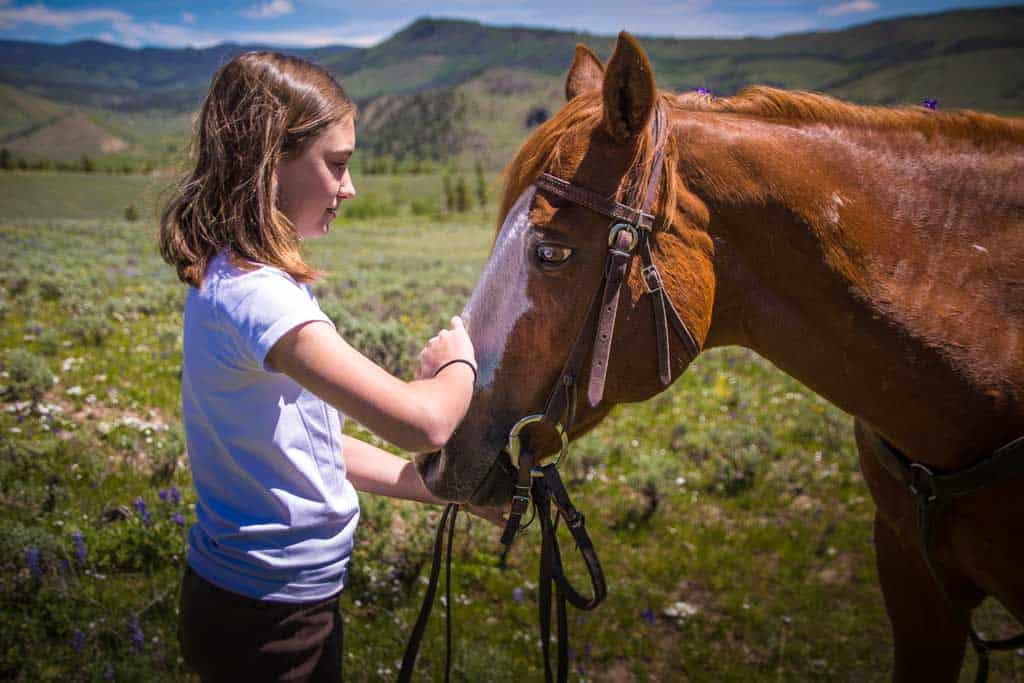 Of course, don't forget the power of non-verbal communication! A soft pat or small pressure changes can help your horse understand what you want and how you're feeling.
Attend a Horsemanship Clinic
C Lazy U provides daily horsemanship clinics to help adult riders get more comfortable with their horses. As a pair, you'll go through a variety of exercises to build your connection, strengthen your riding skills, and prepare for the trail. Horsemanship clinics can be adapted to any skill level, so even advanced riders can benefit from spending some quality time with their horse.
Consider Grooming Your Horse
C Lazy U's wranglers groom the horses every day, but our horses love when guests join in! Grooming is a great way to grow your bond and help your horse trust and respect you. Not only will you learn more about caring for a horse, but you'll love how strong your connection becomes!
Horseback riding at the ranch is a magical experience, and our guests come back again and again to see and ride their favorite horses. Are you ready to have the horseback riding vacation of a lifetime? Contact us today to book your stay!