Since 2015, the Women in the Rockies Wellness Retreat has been changing women's lives.  The annual fall retreat, held at C Lazy U dude ranch in the heart of the Colorado Rockies, combines wellness, healing, and adventure. The retreat, created by Janet Solie, PA, MS,invites attendees to participate in the ranch's phenomenal horse program, create lifelong friendships, and learn about themselves and their view on life. Of course, participants also enjoy the ranch's exceptional service, beautiful accommodations, gourmet food, and scenic beauty. If you're considering registering for next year's program, read on to learn the top four things you'll experience during the Women in the Rockies Wellness Retreat.    
Adventure
Many women who come on the retreat want to be reminded of the adventure, fun, and freedom they experienced when they were younger, and horseback riding is the perfect remedy. There's nothing more freeing than going out on a trail ride with a group of like-minded women, trotting through the woods, or riding along ridges with breathtaking views of the ranch and Colorado fall colors. The trail riding represents a connection many women have lost with nature or may have never experienced in their lifetime. The ranch pairs each rider with a horse based on their riding experience and offers rides of different levels to support each participant's level of expertise.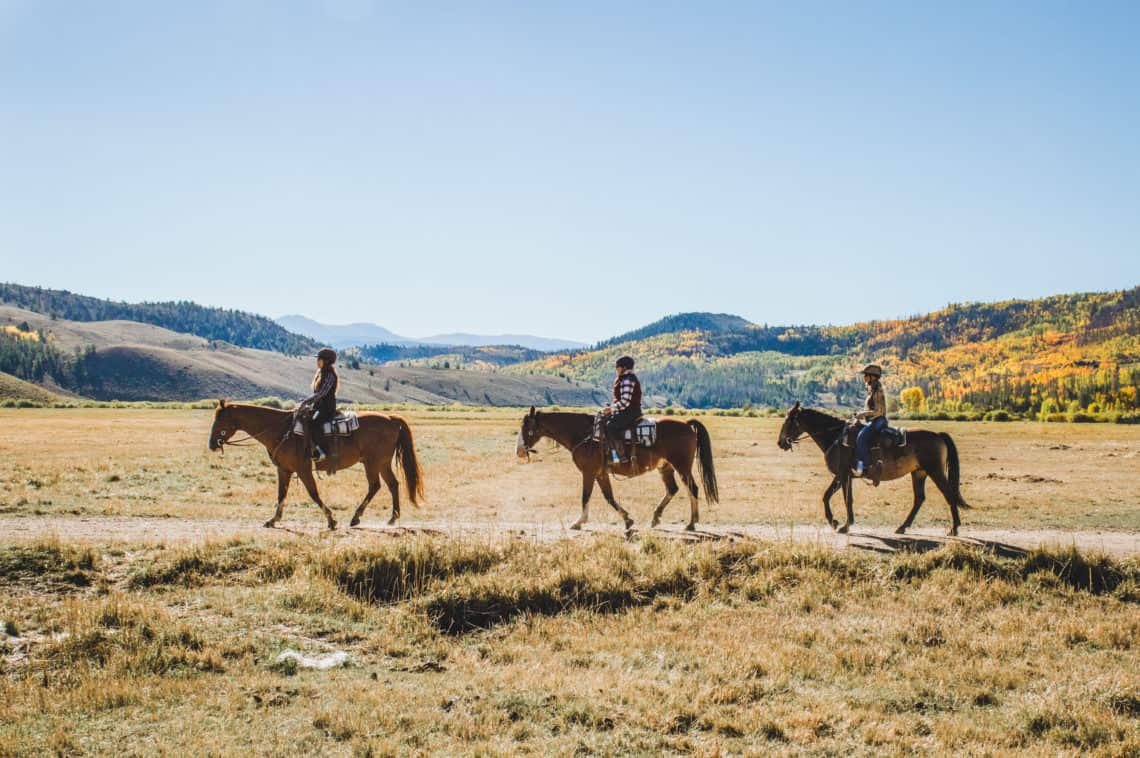 Horses are an integral part of the retreat because they are natural healers and seek to build trusting relationships with their riders. The program builds on the trusting relationship between each horse and rider by including instruction and opportunities both in the saddle and on the ground. The first full day of the retreat focuses on the horses and includes orientation, a horse meditation, a trail ride, groundwork and grooming.
Mindfulness
The mindfulness portion of the retreat starts well before the program begins. In August, each participant takes a Duke Personal Assessment Inventory, which helps identify possible lifestyle changes each woman would like to make. Later that month, Janet schedules a personal call with each participant to discuss her personal wellness goals, challenges, and what she hopes to gain from the experience.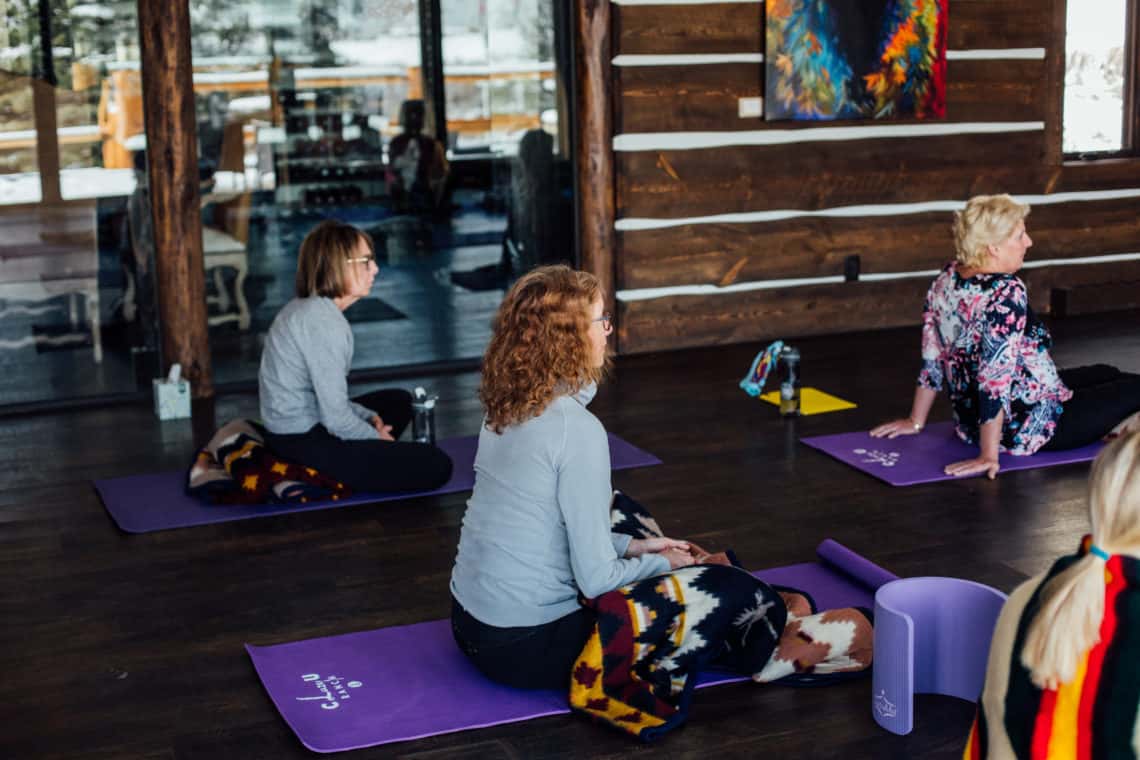 On the ranch, women take part in short mindfulness meditations that use deep breathing, body scans, and other techniques to help participants focus on the present. Meditations are also used throughout the program to enhance the partnership between each woman and her horse. Those who enjoy yoga can enjoy practice mindfulness by participating in a daily early morning class before breakfast.
Connection
Whether you come to the retreat alone or with a loved one, you're sure to leave with friends. After getting written permission from each woman to share their contact information, Janet shares that year's list with each attendee. Participants often meet up to take the train from Denver to Granby together or rideshare via car through the Rocky Mountains. Of course, others prefer a solo adventure to get to the ranch, which is also encouraged. The goal of the retreat is to help you get in touch with what really matters to you, so there are no hard and fast rules!
During the retreat itself, the group comes together through many meditations, mindfulness activities, horseback riding, and horse grooming sessions. Just like a herd stays together and protects one another, women are encouraged to look out for their fellow participants and keep them safe on the trail. By the end of the retreat, women share stories and photographs of them and their new friends and some even make plans to return together next year.
Variety
Many women enjoy the retreat so much they want to return again. Luckily, no two years are exactly the same. Janet asks each participant to complete a two-page evaluation to help her improve the program and based on this feedback, the program evolves to bring the very best of previous retreats.
Over the years, the program has offered more time with horses and focuses on fostering a connection between the rider and horse with both ground and trail riding activities. The retreat has also moved from wellness presentations to more small group exercises and discussions. As the group has gotten larger with more returning guests, the retreat is able to offer a little more variety and improve their most popular offerings.
If you love nature, horses, socializing with like-minded people, and are looking to reconnect with yourself, the Women in the Rockies retreat may be just what you need. Find a calm space to recharge, heal, and restart at C Lazy U. We'll be waiting for you!
Ready to book your place? Save 10% when you book by October 31st, 2019!
Read testimonials from 2019 retreat participants!