Only at C Lazy U Ranch can you experience the authentic thrill and freedom of the West as you escape by horseback into 8,500 acres of untouched, jaw-dropping, natural American beauty. Whether you're a seasoned rider, just starting out, or looking for a little refresher, C Lazy U has the perfect horseback riding experience — and perfect horse — waiting to sweep you back into a simpler time.
If you are a novice in the equestrian world, certain ranch words or phrases can come across as confusing — but it's our goal to make you as comfortable on the ranch as a practiced cowboy, so we've compiled this list of basic horse riding terms to help you prepare for your first ride.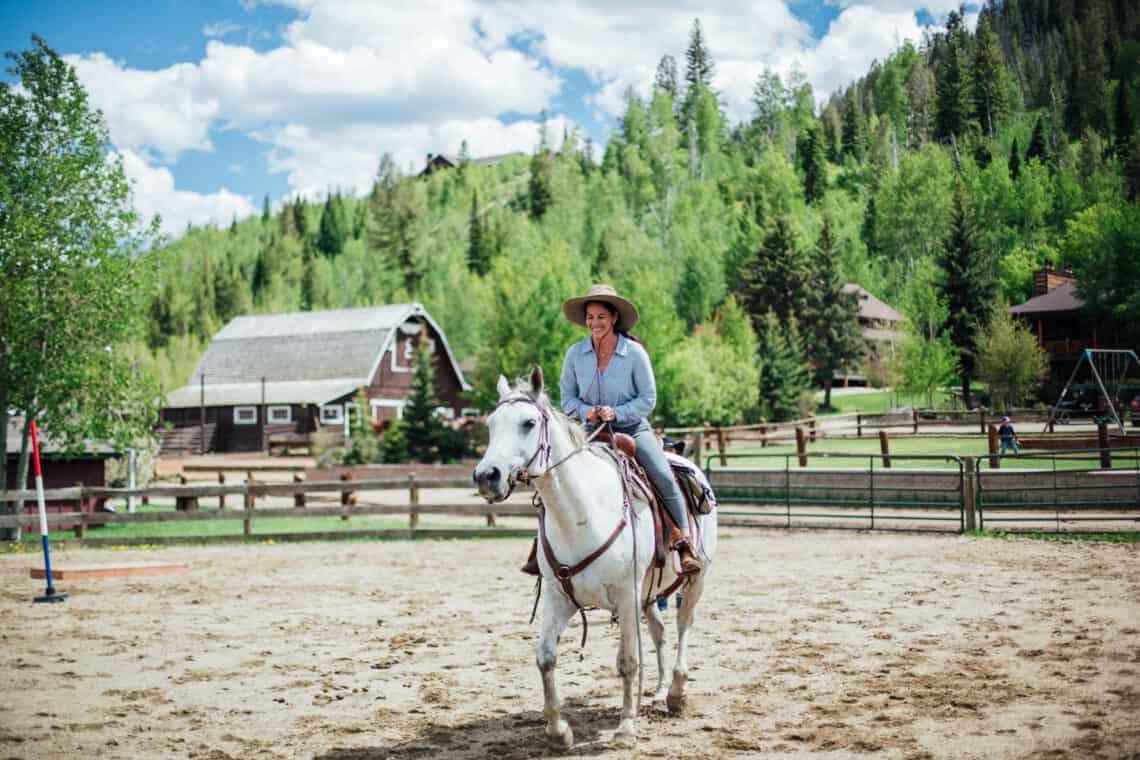 Glossary of Basic Riding Terminology
Horse Terms
Equine — A term referring to a horse, or anything relating to horses.
Foal — A young horse, especially a newborn or a horse under a year old. C Lazy U's current foal, Remi, just celebrated his first birthday!
Mare — A female horse over the age of four.
Stallion — A male horse over the age of four.
Types of Gait
Gait — The term for the speed and movement of a horse.
Trot — A type of gait faster than a walk, where the horse moves its diagonally opposite pairs of legs together.
Lope — Also known as the Western Canter, a lope is a gait between a trot and a gallop, consisting of three beats.
Gallop — The fastest gait of a horse, featuring a stride where all four of the horse's legs are off the ground at once.
Gear (Tack) Terms
Tack — Equipment used for the riding or training of horses.
Saddle — A piece of tack that acts as a rider's seat.
Bit — The metal part of the bridle that is placed in the horse's mouth to allow the rider to control the horse.
Bridle — A piece of tack consisting of straps that are worn over the horse's head. The bridle connects to the bit and the reins.
Rein — A long strap or rope that a rider uses to control (or "rein") a horse.
Stirrup — A ring or loop extending down from the saddle to support a rider's foot while mounting or riding a horse.
Shoe — A U-shaped piece of metal that is nailed or glued to a horse's hooves to protect them from damage or injury.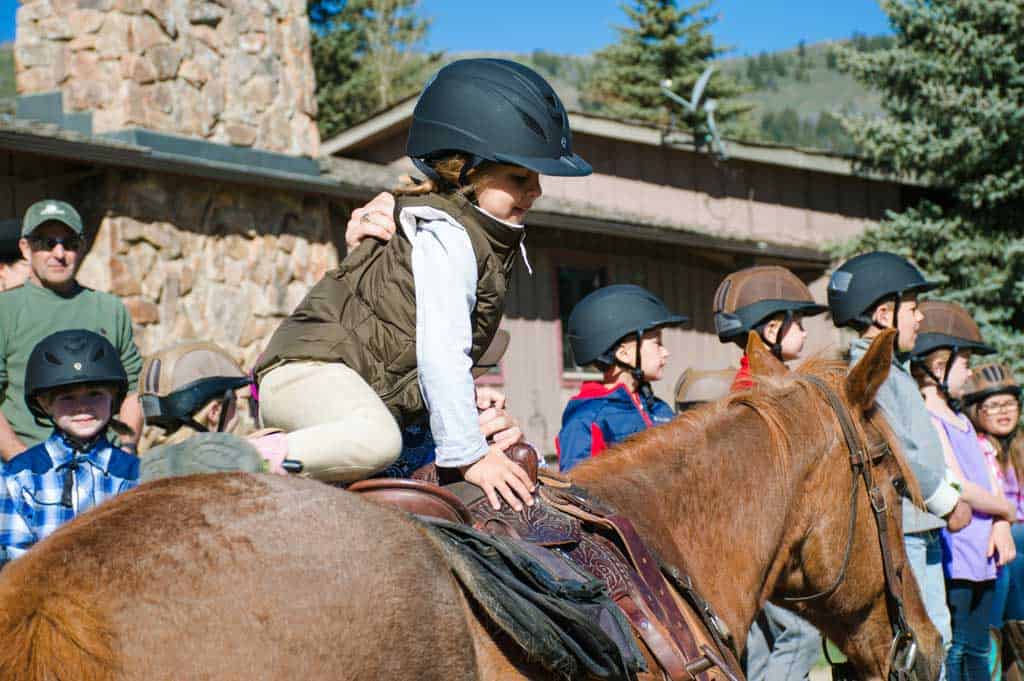 Itching to Get in the Saddle?
Ready for more? Our list of Beginner Horseback Riding Tips will have you ready to mount up! At C Lazy U Ranch, you'll find a horseback riding experience for any age or skill level, all year-round. Our team of world-class wranglers pairs each rider with one of our over 200 horses in order to ensure the best fit for riding ability as well as personality. If you can't wait to ride out into the West, start planning your stay or contact us today!