With 8,500 acres of untouched American West to roam, Advanced Horseback Riders have made C Lazy U Ranch a favorite vacation destination for exceptional horseback riders around the world. Led by our Director of Equestrian Operations, Ami Cullen, horseback riding at C Lazy U is one of the most special explorations our guests have ever experienced.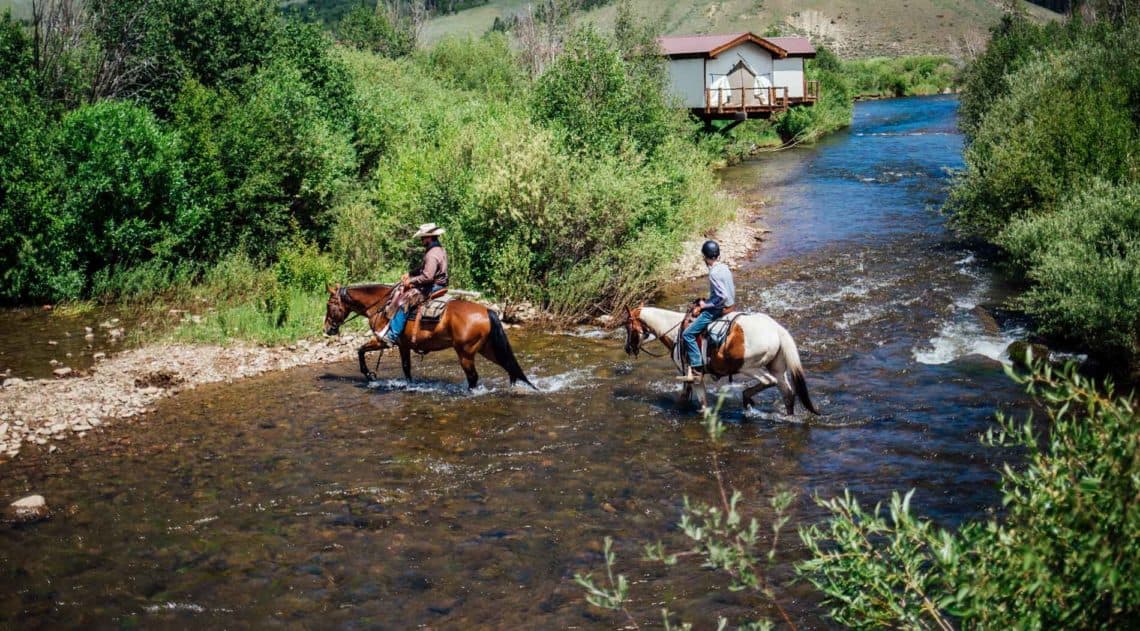 Advanced Rides at C Lazy U
Our Advanced Horseback Riding program offers three choices to our guests:
The Advanced Ride
The Intermediate Ride
The Basic Ride Refresher
The Advanced Ride Program is for riders who likely own horses, know the "riding" lingo, and are on the trails between 3-4 times a week. C Lazy U has one of the most experienced horseback riding ranch staff in the country. Our staff is ready to meet our guests on the first full day following their arrival for an informal "interview." Don't worry – we just want to make sure we have all of the important information about each guest in order to match them with the right horse. Guests will be riding the same horse all week, so having that connection is key.
To make sure our guests have been paired with the right horse at C Lazy U, the first ride might be a little slower, but once we see that visitors and horses are comfortable with one another, it's time to "go!" And with 8,500 acres of trails to ride, our advanced riders are sure to have a memorable experience in one of the most majestic settings in the country.
The Intermediate Ride at C Lazy U
The Intermediate Ride is for guests who perhaps rode as a child and may only horseback ride on vacation now. They are familiar with trotting, but wish to maintain a slower pace than the advanced ride, while at C Lazy U. We use the same trails as those on advanced rides and do six or seven shorter lopes.
Whether our guests are Hunter Jumper riders or grew up doing Western Pleasure, relax knowing that one of our over 200 horses at the C Lazy U Ranch is just for you.
The Basic Ride Refresher
If you grew up riding or had trotted or loped in the past, but want a little bit of instruction, the Basic Ride Refresher is for you. Ami and her experienced team offer a program that includes some coaching, along with trotting and cantering. They will also work to make sure your seating is correct.
C Lazy U's Basic Ride Refresher is also a good option for guests who are newer to horseback riding.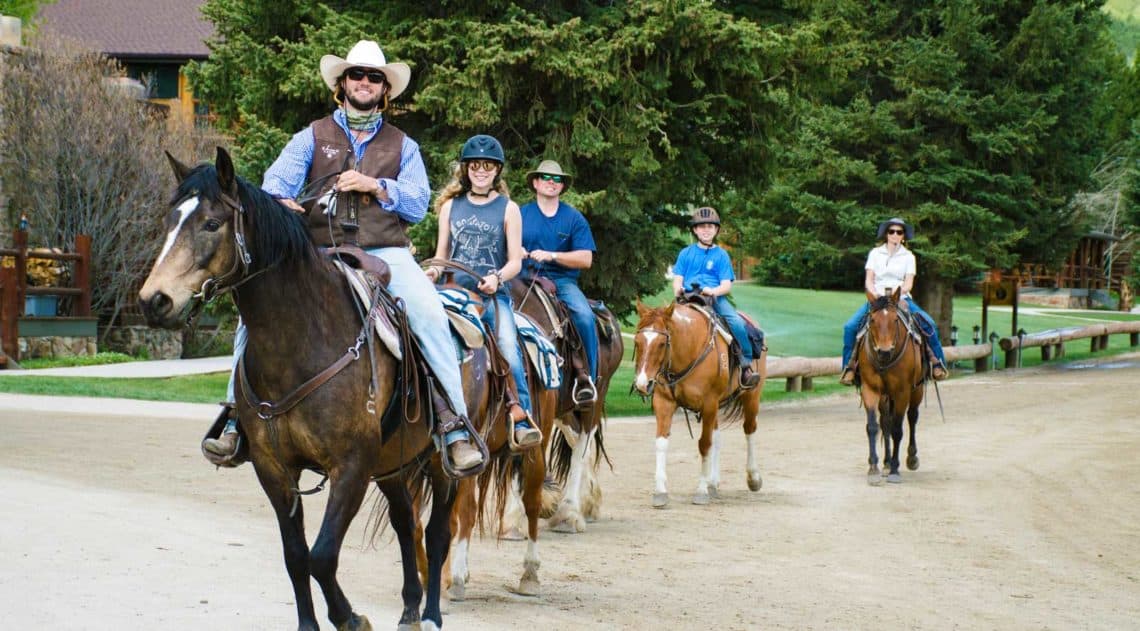 Horsemanship at C Lazy U
For guests who are looking for something to do in addition to daily trail rides, C Lazy U Ranch offers horsemanship clinics. Horsemanship is the most important thing to us and we are always putting the horses' best interest first. Part of horsemanship is knowing that our guests are riding well and riding comfortably. Our Horsemanship clinic is designed to improve people's riding experience. When it comes time for C Lazy U guests to go home, we want to make sure that their horse is in a great place for the next rider.
Ready to schedule your all-inclusive horseback riding ranch vacation? Contact us today!