C Lazy U ranch makes it easy to plan the family vacation of your dreams. Located in the heart of the Rocky Mountains and only 85 miles west of Denver, Colorado, your entire family can experience an authentic, luxurious, and adventurous stay all year round. Even better, C Lazy U offers special activities and programming for children of all ages. Read on to learn why our youngest guests can't get enough of C Lazy U ranch!
Choose Your Own Adventure
C Lazy U offers activities for every child, from toddlers to teens. With so many options to choose from, your kids can create their own dude ranch adventure every day. Does your child love animals? They can enjoy daily horseback rides, grooming clinics, cattle pushing, and more.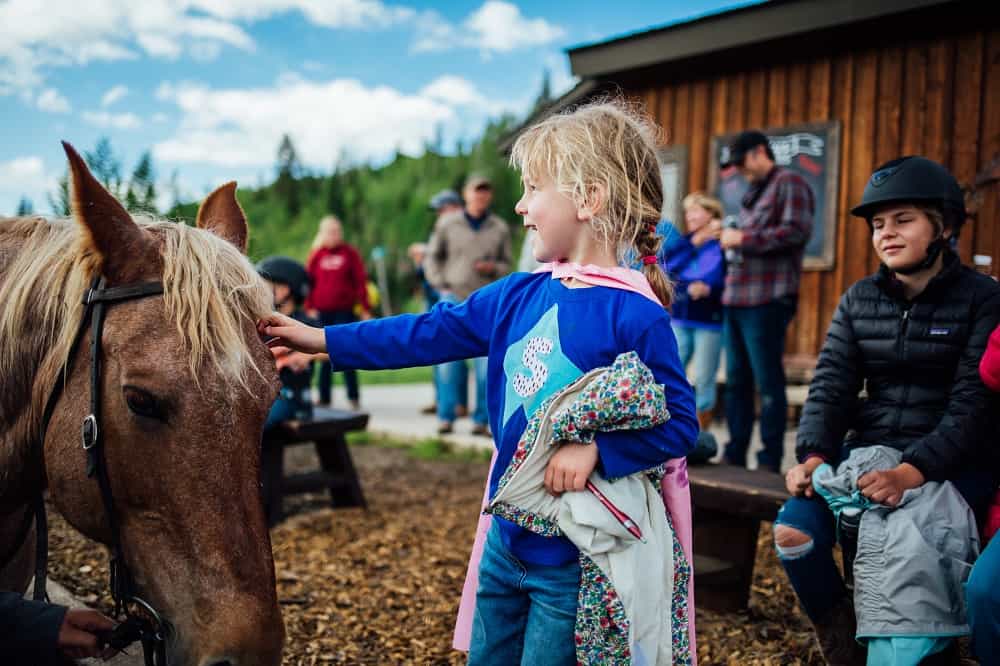 Kids can also participate in many summer, winter, and year-round activities, like archery, arts & crafts, games, hiking, paddleboating, and ropes courses and ziplines. With so much to do, the hardest choice will be deciding what to do next!
Meet Friends For Life
Throughout the year, C Lazy U runs our renowned Kids and Teens Program, which offers kids the opportunity to try new activities with a group of their peers. During the summer, your child will participate in age-specific activities like donkey cart rides, shodeo, ropes courses, and even an overnight campout for teens. By balancing the program's activities with family time, your child can experience the family vacation of a lifetime and make new friends they'll remember forever.
Less Screen Time
Kids between ages 8 and 18 spend an average of 7.5 hours a day in front of a screen – and that's not counting computers used for schoolwork or educational purposes. With so much entertainment available at their fingertips, it can be hard to motivate kids to explore the great outdoors.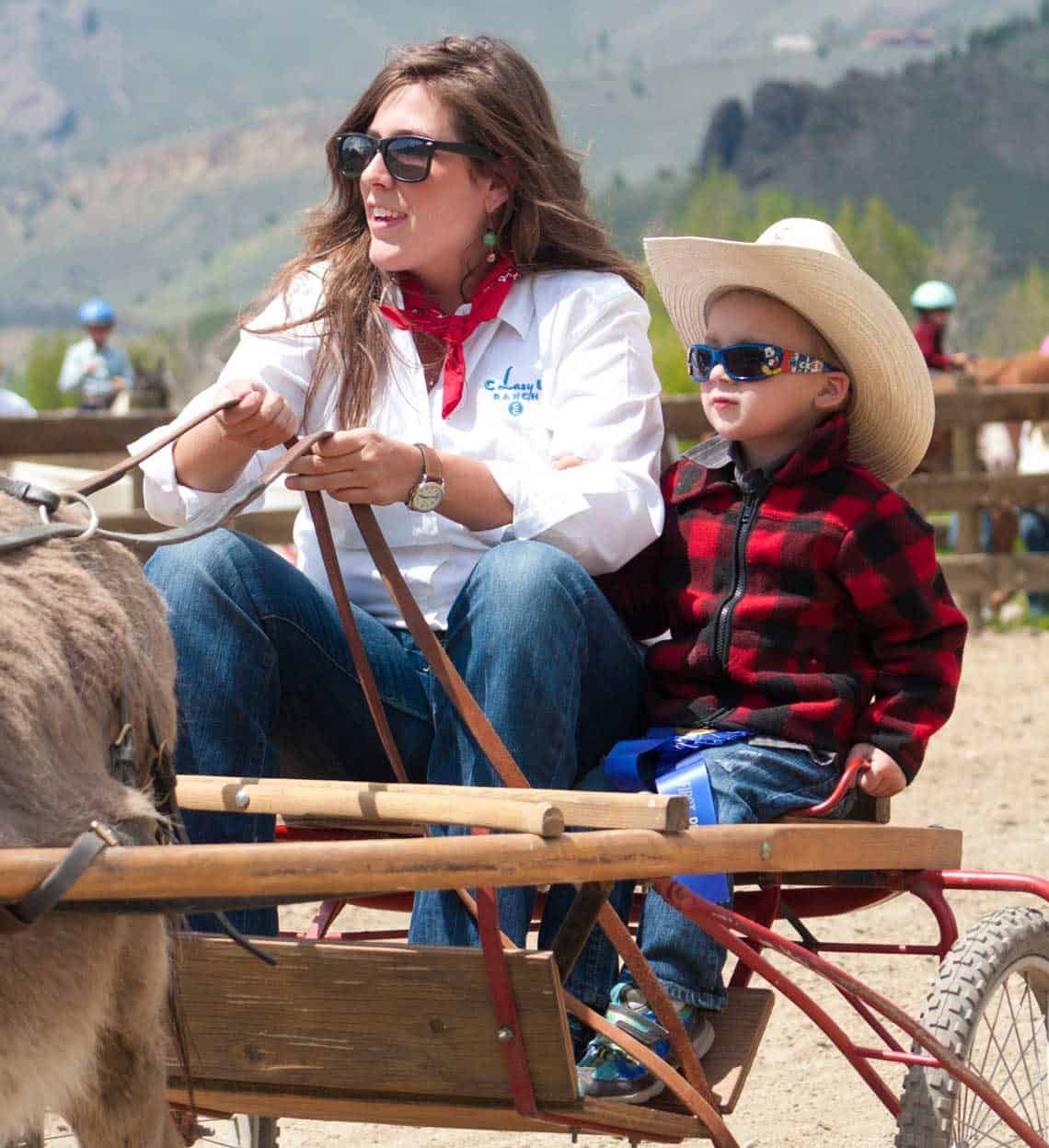 At C Lazy U, we've gone out of our way to limit screens and help your family focus on the important things. While WIFI is available across ranch property to use with your own devices, you won't find many screens. Even our luxurious rooms feature authentic wood-burning fireplaces in place of televisions. When surrounded by so much wildlife, engaging activities, and nature, most children don't even miss their devices!
Get In Touch With Nature
C Lazy U ranch offers over 8,000 acres of land, giving your children the freedom to explore nature in a whole new way. Traverse into the unknown hiking, mountain biking, snowshoeing, or on a Ranger tour. You may even spot Colorado wildlife like moose, elk, foxes, and antelope!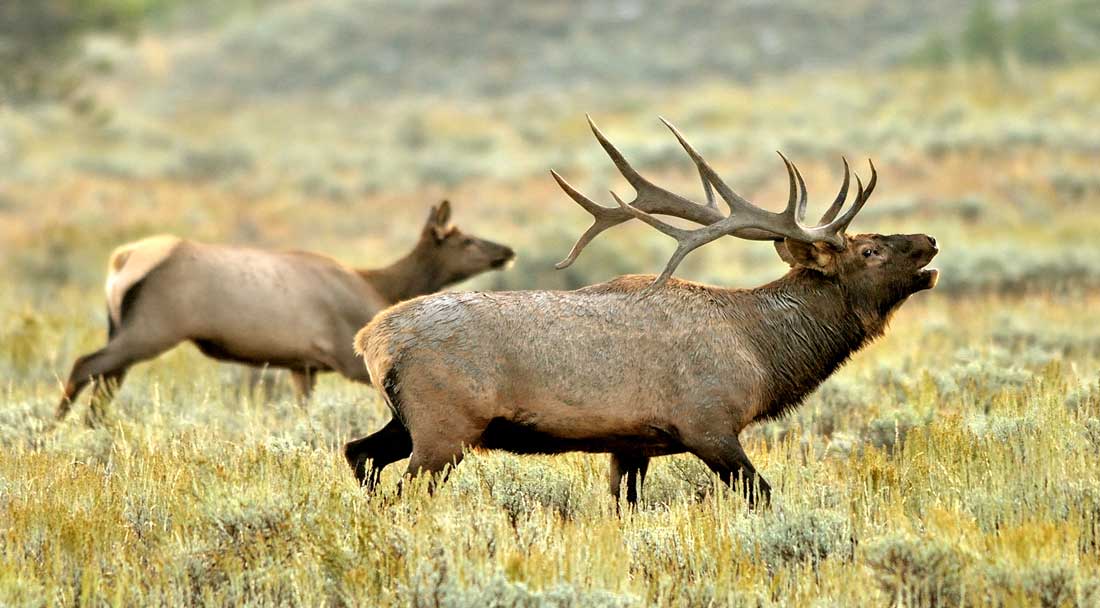 If you're planning your upcoming family vacation at C Lazy U dude ranch, make your reservation today. We can't wait to create unforgettable memories with the whole family!