Note about cattle pushing availability: The ranch plans to bring back this activity in the future as soon as fire-damaged pastures recover and are producing vital nutritional growth.
If you're an experienced horseman (or have at least a few rides under your belt), try one of C Lazy U's most unique ranch activities: cattle pushing. Experience what it's like to be a true cowboy or cowgirl as you join C Lazy U's wranglers on horseback to move their herd of cattle.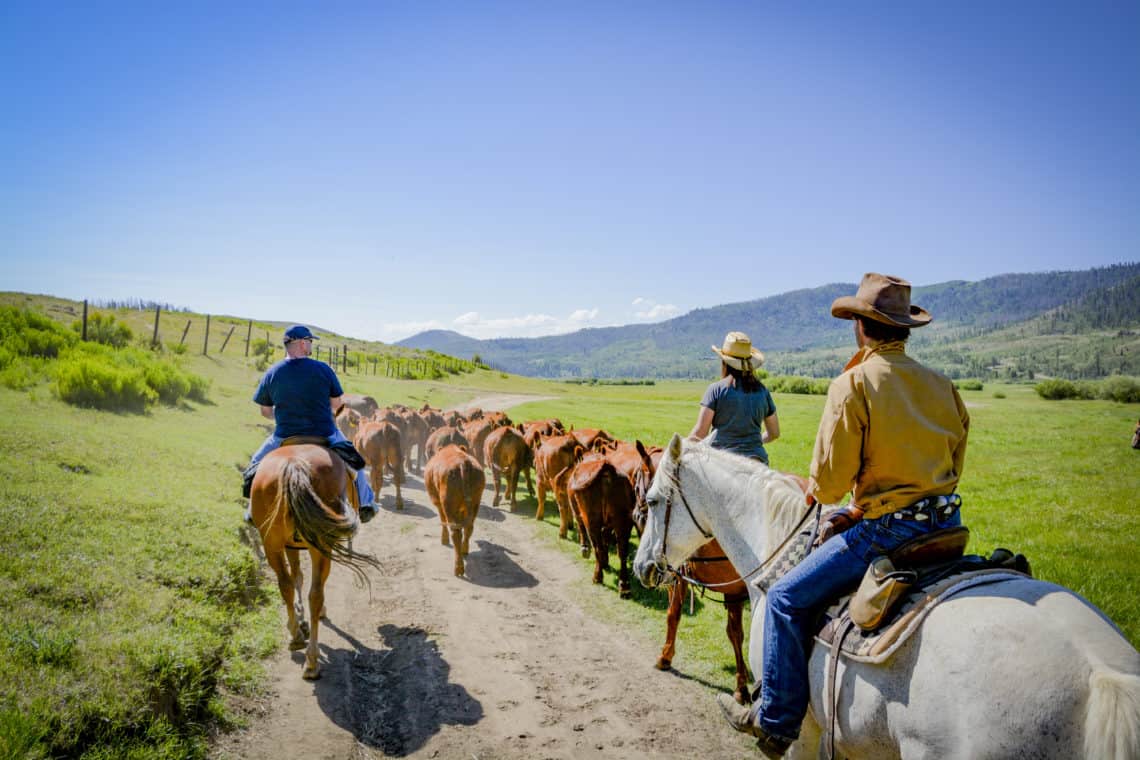 This fun, one-in-a-lifetime experience is one of the hidden gems of this Colorado dude ranch, and one you won't want to miss out on!
What Is Cattle Pushing?
Cattle pushing allows C Lazy U guests to immerse themselves in an authentic western activity. On horseback, guests help wranglers round up and move the ranch's herd of 30 cattle from one pasture to another. Moving cattle to different pastures every few days ensures they have enough fresh, natural grass to eat and gives older pastures time to grow back. Guests can feel proud that they helped the cattle stay healthy, hydrated, and fed.
How Does It Work?
Your cattle pushing clinic will begin by the barn, where you'll be partnered with your horse. Then, you and the wrangler team will head out to the cattle pastures, where our staff will walk you through some basic instructions. Once you're prepared, you'll work as a team to move the cattle.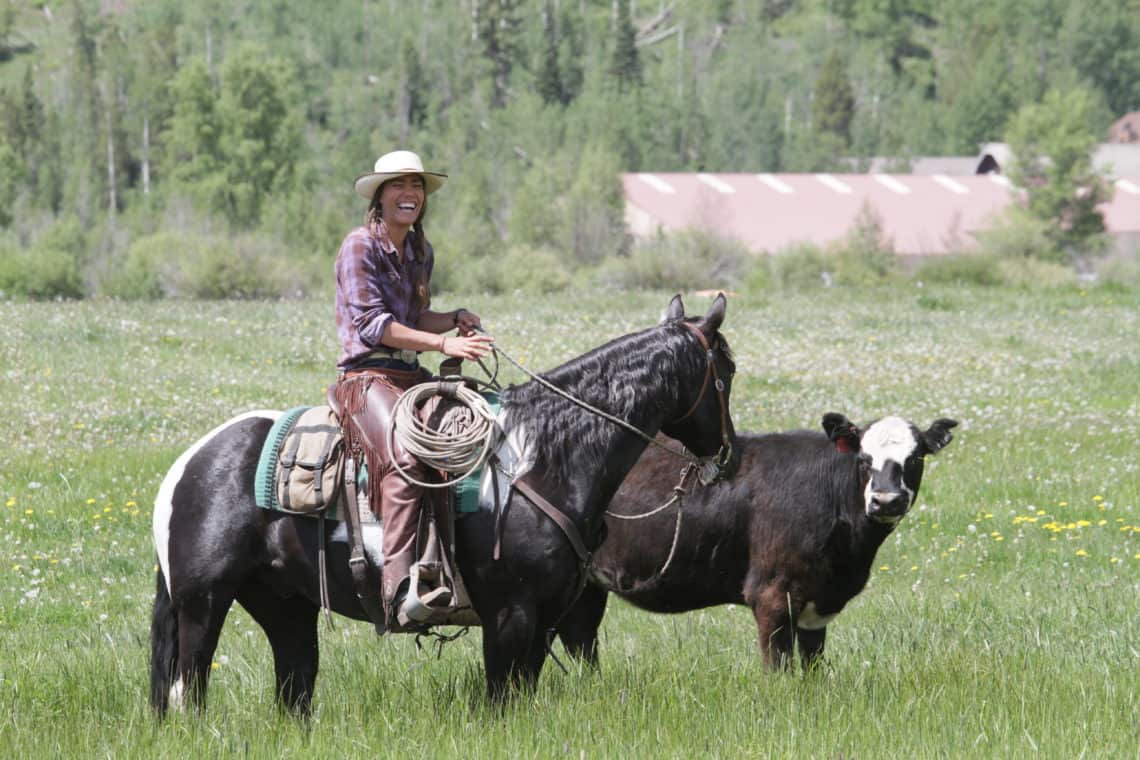 Like horses, cows are herd animals, so they'll generally move together, but don't be surprised if a few rogue cows need some special attention! Throughout the clinic, you'll learn a lot about yourself, your horse, and some stubborn cows, all while practicing your horsemanship in a brand new way. By the end, you'll move the cattle to a new pasture, close the gate (quickly!) and celebrate a hard morning's work with a home cooked meal.
What Experience Do I Need?
Cattle pushing requires some horseback riding experience, so we limit the activity to teens and adults. To make sure you stay safe during the activity, you'll need to go on a few trail rides or attend some instructional sessions at the ranch before signing up for the cattle pushing clinic.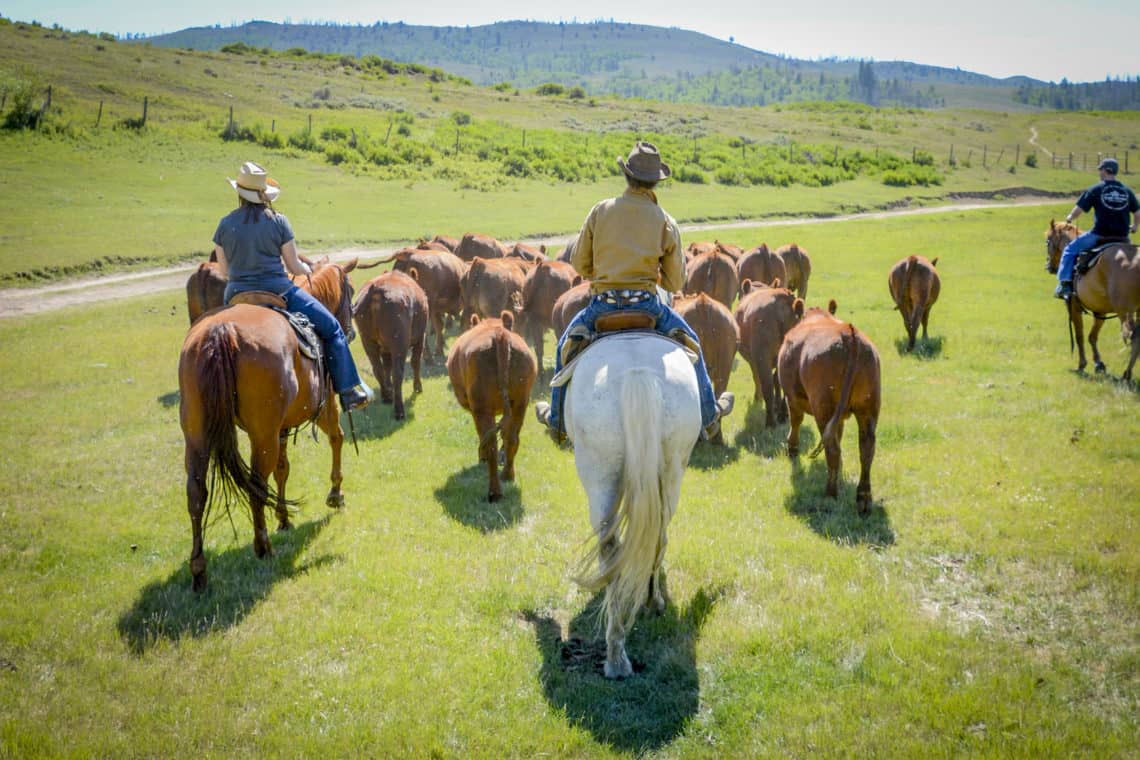 Can I Participate In Cattle Pushing Year Round?
Cattle pushing is only offered from Mid-May to Mid-September, so book your trip in late spring, summer, or early fall.
What Equipment Should I Bring To The Clinic?
Since you'll be on horseback, bring the normal riding gear you'd wear for a trail ride. Our wranglers will provide any other equipment you may need.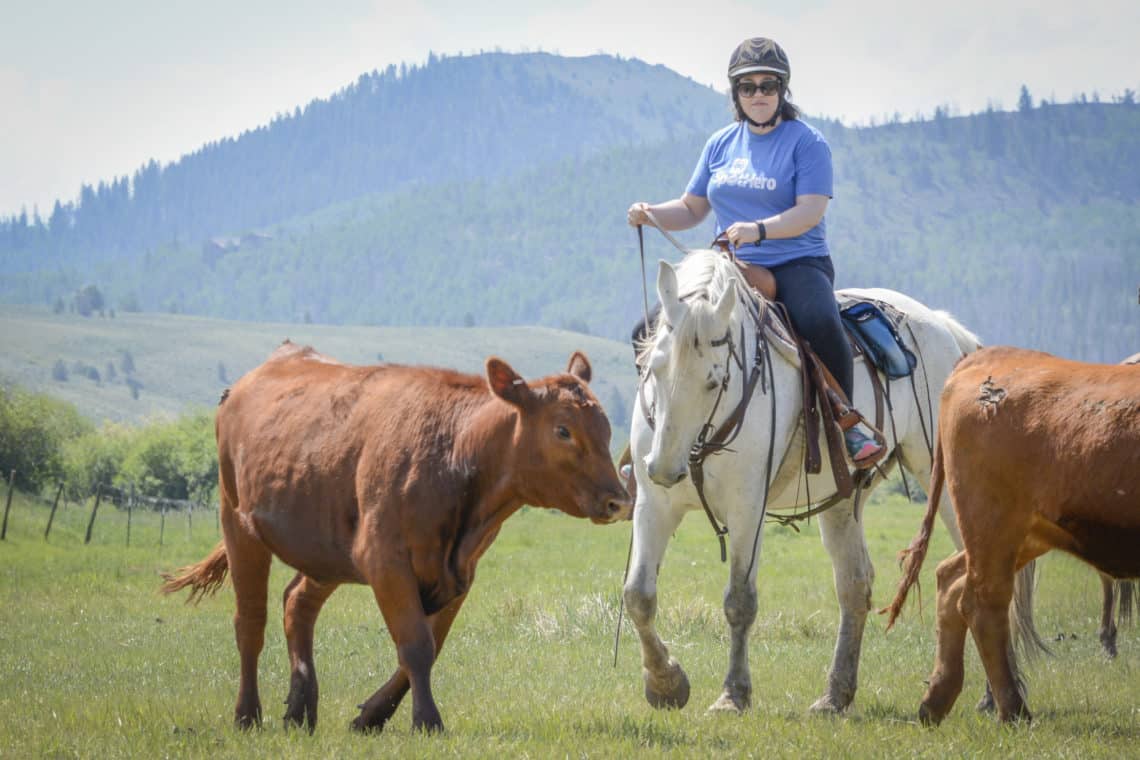 As an all-inclusive Colorado luxury dude ranch, C Lazy U offers something for everyone. From cattle pushing to our elegant spa, the whole family can enjoy a one-of-a-kind vacation in the heart of the Rocky Mountains. Contact us today to book your next vacation!