Characters Like No Other
Colorado has a long and romantic history as a storied part of the American West. Many Western legends have spent time or made their mark in the great Centennial State, and so it's no wonder that the spirit of the West is not only surviving in Colorado, but thriving. Stories of these cowboys, lawmen, outlaws, gunslingers, and larger-than-life characters have shaped the western mythos. You, too, can step into a slice of the legendary world these historic characters occupied, and experience the indescribable feeling that comes from opening your heart and soul to the freedom and excitement of the Wild West.
Read More: What to Expect on Your Western Ranch Vacation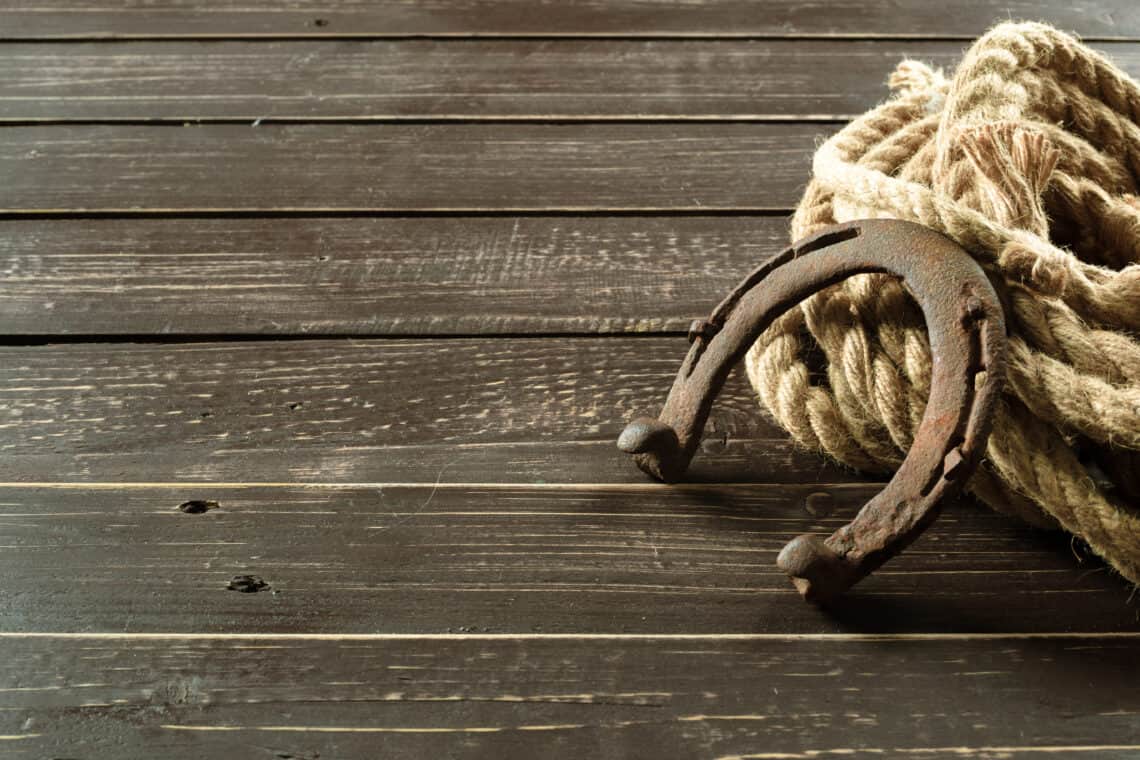 Butch Cassidy
Who hasn't heard of the infamous Butch Cassidy & the Sundance Kid, with their "Wild Bunch" of train and bank robbers in tow? Turns out, ol' Butch's first bank roberry took place in Telluride, Colorado, at the San Miguel Valley Bank. He got away with $21,000 (over half a million today). Cassidy then fled to Utah before purchasing a ranch just north of Colorado, in Dubois, Wyoming. Many claim that Cassidy and his gang buried millions of dollars in today's currency throughout the Colorado wilderness. Regardless of if you see Butch as a hero of the common man or as a cruel villain, you can't deny the excitement of gold and silver hidden in the hills…
Wyatt Earp
Few (if any) Western lawmen are better known than Wyatt Earp and his brothers. After the infamous shootout at the O.K. Corral (the basis of the 1993 film Tombstone, starring Kurt Russel as Wyatt), Earp and his wife fled to Colorado to avoid retaliation. Wyatt's friend (and an inclusion later on this list), Bat Materson ran a saloon in Trinidad, Colorado, where Earp dealt poker, just as he had in Tombstone. All of the Earp brothers would thereafter frequent Colorado, most notably in Gunnison, Silverton, Denver, and various mining camps.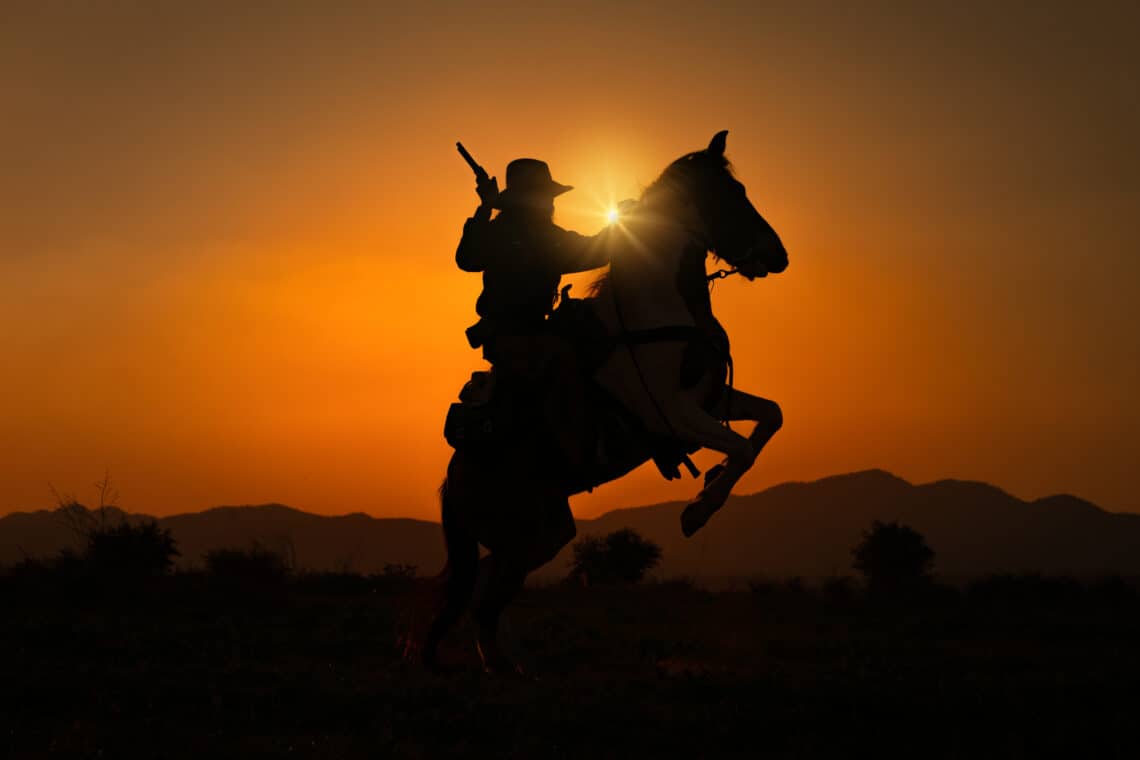 Doc Holliday
How can one mention Wyatt Earp without talking about his loyal friend – and one of the most colorful characters in all of the West – Doc Holliday? From the age of 25, Doc spent much of his life in Colorado, with occasional ventures to other famous Western locales, like the previously mentioned Tombstone, Arizona, where he helped defend his friends, the Earps, in the shootout at the O.K. Corral. Like Wyatt, Doc escaped the fallout of the conflict and saught shelter in Colorado. He, too, often dealt cards in the state – mostly in Denver – until he ran afoul with the law and was arrested for again coming to the defense of the Earps. Bat Masterson was able to help his friend Doc avoid the charges. Holliday would go on to spend a lot of time drinking and dealing cards in Leadville before heading to Glenwood Springs in an attempt to soothe his severe tuberculosis with the "healing springs" and dry air of the Colorado mountains. He succumbed to his illness in the Hotel Glenwood at the age of 36, and is buried above the town in the Linwood Cemetery.
Bat Masterson
Perhaps the most "honorable" lawman on the list, Masterson was influential in the state even before calling it home, as he played a large part in recruiting men for the Royal Gorge Railroad War, a battle for the railroad rights in Colorado's Royal Gorge. In 1882, Masterson was appointed city marshal for Trinidad Colorado. His friend Wyatt Earp came to deal cards at the Trinidad saloon, and requested that Masterson help save Doc Holliday from extradition to Arizona. Bat was able to save Holliday from the law, but this act, along with faro dealing and alleged affairs, ultimately created enough scandal to cost Masterson his position in a landslide election. Masterson left for Dodge City, but returned to Colorado to participate in a number of interesting adventures… some of which included prizefighting, Colorado athletic clubs, and the attempted fixing of an election.
The Unsinkable Molly Brown
Margaret Brown is perhaps most famous outside of Colorado for involvement in the RMS Titanic maritime disaster. Molly was a first-class passenger that survived the ship's sinking, all the while performing incredible efforts to help other passengers onto lifeboats. Brown fought with the Titanic's Quartermaster, Robert Hichens, about taking their lifeboat back to search for more survivors, with Brown threatening to throw Hitchens overboard unless the boat returned to help those still in the freezing water. The event has been made famous in our time by James Cameron's 1997 blockbuster, Titanic, in which Kathy Bates played Brown. After the disaster, Brown used her wealth and influence to organize survivors' relief committees for second- and third-class survivors, providing them with necessities and counseling. In her own time, Brown's efforts on the Titanic helped her promote other causes she was passionate about, like workers' rights, children's education, and suffrage. Though Molly was a known socialite and wealthy philanthropist in the Denver area, she grew up poor and married a poor husband, J.J. Brown, out of a powerful love. J.J. 's mining efforts in Leadville would yield gold, radically changing Molly's life, but not robbing her of her warmth and kindness.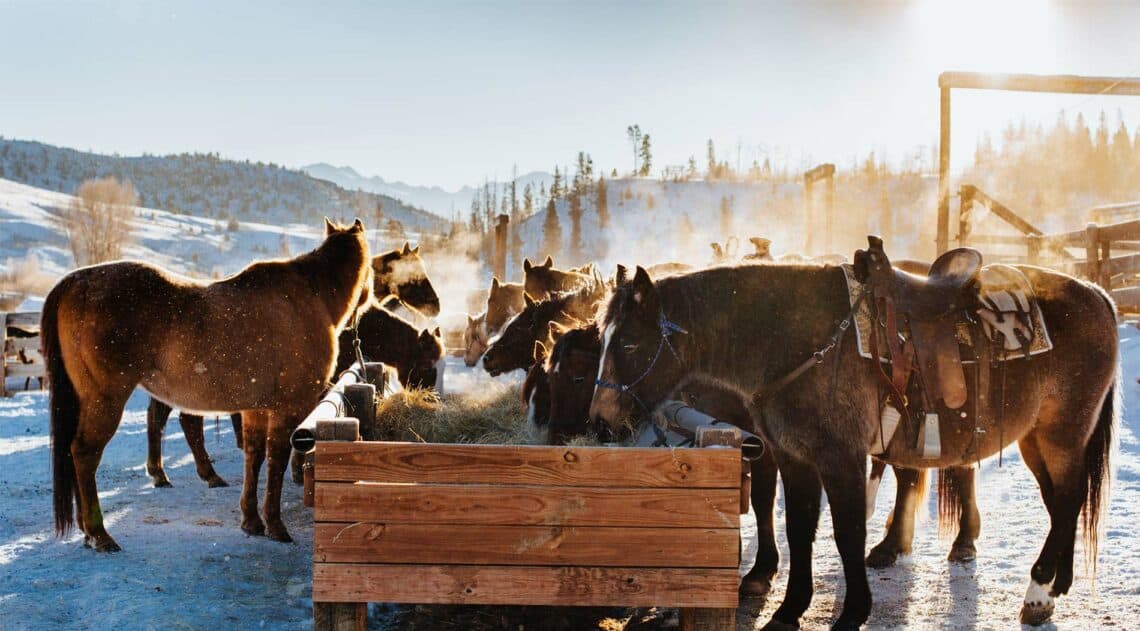 Experience the West for Yourself
We've only just scratched the surface of the legendary characters that shaped and colored Colorado's Western history… but here, the West isn't just history. While the shootouts and outlaws are (thankfully) no more, the spirit of freedom, natural beauty, adventure, and storybook romance are all alive and thriving in Colorado – and C Lazy Ranch is the place to experience it all, with a healthy touch of modern accommodations and award-winning 5-star comfort. Whatever taste of the West you're seeking – be it horseback riding and bonding with a horse chosen just for you, glamping in a refurbished conestoga wagon, nature watching, fishing, hiking the trails, or actually tasting the farm-fresh flavors of the land – C Lazy U knows how to provide an experience that you and your loved ones will never forget. Our all-inclusive vacation destination will have you shouting "yee-haw!" before you know it.
Start planning your Western escape, and see why Condé Nast named C Lazy U one of the top resort destinations in the entire world. And don't hesitate to contact us to see how you can squeeze every drop out of the wild American West!
Ask Us About Your Next Luxury Dude Ranch Vacation